« Ace of Spades Pet Thread, December 10
|
Main
|
Saturday Evening Movie Thread [moviegique]: ...and Mary rode Joseph's ass to Bethlehem... »
December 10, 2022
The Weekend Hobby Thread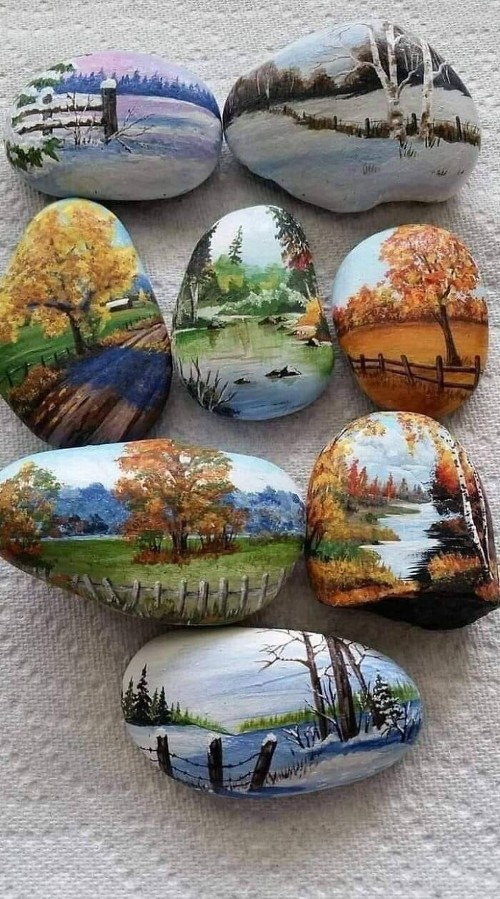 50 Times DIY Enthusiasts Came Up With Such Amazing Projects, They Had To Share Their Results On This Facebook Page

Everyone should have at least one hobby in their lives. It's incredibly satisfying to create something with your own hands, not just buy and consume stuff in your spare time. Whether it's quilting, knitting, crocheting, painting, jewelry making, woodwork, pottery, or any of the hundreds of other incredibly fun DIY hobbies people around the entire globe embrace, the fact of the matter is that crafting is an absolutely great way to pass your free time.

It's a fabulous way to disconnect your mind from any worries that you might have, all while bringing a smile to someone's face when you share your creations with your loved ones.

The 'Crafty Fun Group' is a massively popular Facebook group that celebrates crafty and DIY things. We've collected some of their most impressive photos to inspire you to let your imaginations loose as well, Pandas. Remember to upvote your fave pics as you scroll down! And we'd love to hear all about what you enjoy crafting in your spare time, so don't be shy and drop by the comments.

Nina Ross, the founder of the 'Crafty Fun Group,' was kind enough to tell Bored Panda about the inspiration behind the project, as well as its success. She praised the members of the group who "create beautiful content" and "mind-blowing crafts" each and every day.
Let us take a gander a peek at the In-Box..........................
***
My oh my, it must take Teresa in Fort Worth some time to fill these stockings.............
Just put up this year's stockings - we have 2 new members of the family this year, our grandson, Alek, and a new son-in-law, Daniel. The only stocking missing is the one that I made for my mother-in-law; she has that one at her house.

This will be the last time that all of the stockings are in one place, as both older daughters now have homes of their own and it is time for them to start Christmas traditions of their own.

I'm not gonna lie - I am going to miss having all of the stockings at our house, but it's time to let them go....

I should probably add - all of these were cross-stitched by me over the course of MANY years. There is a needlepoint shop in town which finishes stockings once they have been stitched.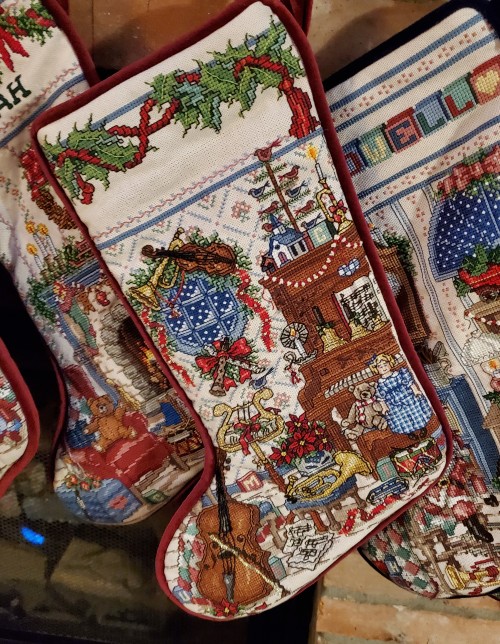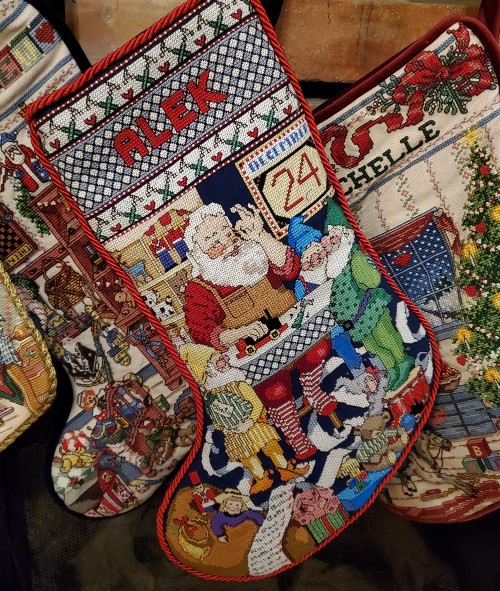 Beautiful work Teresa. You must have the patience of a Saint to do all of those.
***
Friend of the blog and all around good Moron fd submitted this photo. He didn't give much of a description, so I have no idea what went into the making of these signs. Hopefully he is around today and will post commentary about them.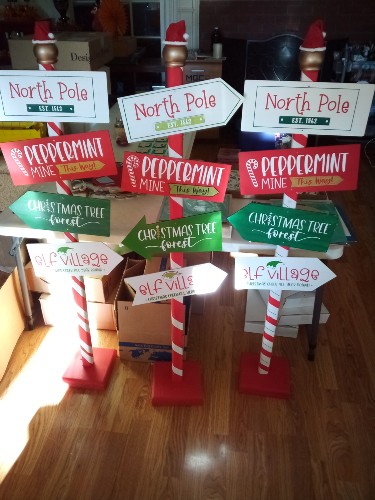 ***
Deer season is over. The ice isn't thick enough to go fishing. Christmas is right around the corner...........What is a arts & crafts kind of Cob to do? How about creating Christmas ornaments?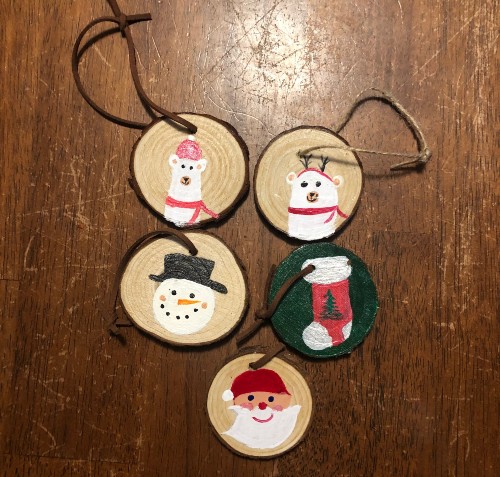 Someday I might have to attempt and cash in on this.............
***

Hobby ideas, stories, photos, 20/0 fan brushes and dark roasted coffee to petmorons at gmail dot com.


posted by Misanthropic Humanitarian at
04:30 PM
|
Access Comments