« Snow Dog Cafe
|
Main
|
Daily Tech News 9 December 2022 »
December 08, 2022
Whenever You Feel Like Criticizing Any One, Just Remember That All The People In This World Haven't Read The ONTs That You Have
Thursday night! It's a good night to go out with a girl. Here's a tip on how to set the right tone for the date.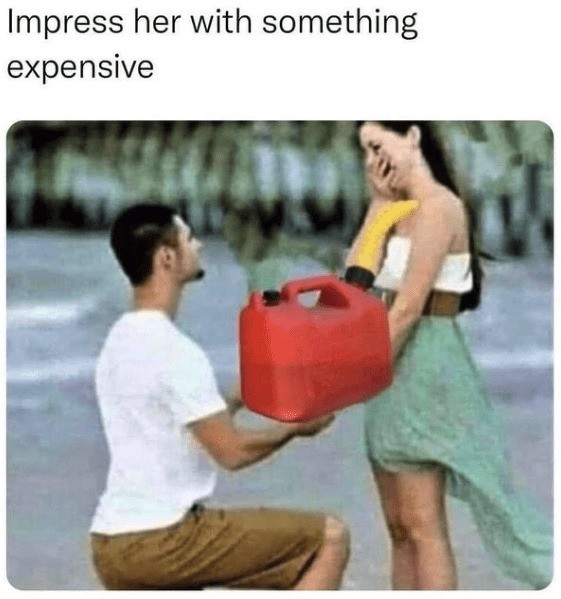 Ha! Now They've Got NOTHING On Us!

Americans are nicer than Canadians, airplane etiquette survey reports
Not so nice after all, eh?

Canadians are inconsiderate travelers — even more so than those boisterous, barefooted Americans, if you can believe it. The verdict comes from an Expedia airplane etiquette survey, which ranked each nationality in terms of their travel manners.
Don't let that seemingly non-stop barrage of viral videos featuring ugly Americans fool you — because the US earns high marks across the board for friendly flying.


Canadians upon hearing the news: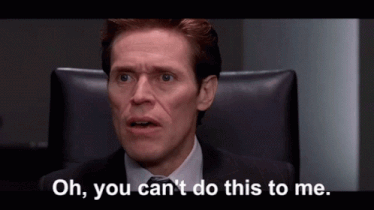 How Leftists Think
Was the brutal attack on me in my home just bad luck?

So this woman and her family were attacked in their home by a knife wielding manic. She recounts how her husband was desperately holding the bedroom door shut as the criminal thrust his knife through it (and where was your gun lady? If someone is thrusting a knife through my bedroom door, I guarantee you I'd be sending a bunch of little presents back their way). Thankfully they survived, and the man, who she readily admits was mentally ill, was arrested. He died in prison.
So, after describing the terrible attack, and identifying that the attacker was mentally ill, she spends the rest of article speculating without a single shred of evidence offered, (not so much as a dog eared copy of Sarah Palin's autobiography in his possession) that the man may have been motivated by antisemitism fostered by "right-wing hate mongers" such as...Tucker Carlson.
It's insane. She can't just have been unlucky enough to cross paths with a psycho, no, she has to spin it all out into a larger conspiracy theory, one targeted at her because of her in-group identity, one than makes her not just the victim of a crime but a victim of a grand intrigue and nefarious plot.
It's a psychosis.
Informative Article

The Real Story Behind Drag Queen Story Hour
If you've wondered to yourself "Where did this perversion come from?", this is an excellent article for you. It traces the history of DQSH back to its roots. It's not as had to understand as you might think, it's the same old sewer of leftist filth that Marxists base their movement on, one that should be exceedingly familiar by now.
But the spirit of drag is predicated on the transgressive sexual element and the ideology of queer theory, which cannot be erased by switching the context and softening the language. The philosophical and political project of queer theory has always been to dethrone traditional heterosexual culture and elevate what Rubin called the "sexual caste" at the bottom of the hierarchy: the transsexual, the transvestite, the fetishist, the sadomasochist, the prostitute, the porn star, and the pedophile. Drag Queen Story Hour can attempt to sanitize the routines and run criminal background checks on its performers, but the subculture of queer theory will always attract men who want to follow the ideology to its conclusions.
Same old intersectionality garbage. Define what's normal as "oppressive" and seek to overthrow it by elevating the fringe – in this case sick perversions like child porn, child sex and bestiality – over the healthy normal. It's the same post-modern excrement that the communist uses to justify their opposition to the free market or the totalitarian uses to explain their desire to eradicate liberty.
If you're interested in that kind of stuff, I urge you to read the article. It isn't pleasant, but you'll understand the why and the how of every anti-western movement out there.

Blinded By The Light
Poor kitty.

Bah! Humbug!

These 15 Secular Christmas Songs Deserve the Death Penalty
The author hates secular Christmas songs. I prefer religious carols myself, but also enjoy some secular songs. To me it's the difference between the (religious) reason for the season and the (cultural) spirit of the season. There's room for both in my world. That's not to say all secular songs are worthy of a listen, the horrid "Christmas Shoes" (which didn't make the list for some odd reason) should be consigned to the depths of a black hole, for example, but many are fun. What songs would you add to the list?

Remember The Utah!
Yesterday was the anniversary of the attack on Pearl Harbor. Here's an interesting article about the "forgotten" battleship that sank that day, USS Utah, and ongoing efforts to identify remains so they can be returned to their kin for proper honor and burial.

Nebraskan among 54 sailors still entombed in Pearl Harbor's 'Forgotten Ship'

Not A Good Trend
Older people are increasingly living alone. That's not good for any of us
The strong sense of community previous generations experienced has largely been replaced by a false sense of togetherness in the form of social media and other online pursuits. In general, society may feel more connected, but reality shows that's not the case. Spending time alone is on the rise for all people aged 15 and older. And like the increase in those 50 and older who live alone, this broad type of loneliness started increasing well before the pandemic.

None of these factors make for a cheerful report. If anything, they serve as a reminder that family is our most valuable asset, children are good, and fostering a sense of actual community, not just its online substitution, is necessary for a healthy culture. For too long, the message has been that independence and career achievement should be prized most of all. There is nothing wrong with establishing one's individual identity or advancing in a chosen field. But these things pale in comparison to the rich physical, mental, and emotional rewards of bonds with friends and family.
This is another place where understanding the philosophy behind things is helpful in understanding what may seem on the surface to be undesirable outcomes are actually intended. In a socialistic worldview, elderly are a drag on society. They are done being productive, and now take out of the system without putting anything back. Where is the percentage in paying for hips, coronary bypasses, or cancer treatment for individuals who aren't working and "contributing" anymore? (Wisdom, experience, and yes, even love, don't count) If such individuals are isolated and lonely, it's easier to ease them into the great beyond than to support them. Weakening or destroying the traditional nuclear and extended family makes this easier to accomplish. Think I'm talking crazy talk? Euthanasia is now the 6th leading cause of death in Canada. Say, does anyone remember how they mocked Sarah Palin for "death panels"? Good times, good times.

A Hero Lies In You
Texas attorney found dead after pulling gun on ex-girlfriend at bar
There's video at the link, I recommend watch to see the two heroes at the end of the bar. Well done.

Tonight's ONT has been brought to you by the belt fed, lever action, bullpup rifle:

posted by WeirdDave at
09:52 PM
|
Access Comments