« Saturday Evening Movie Thread [moviegique]: ...and Mary rode Joseph's ass to Bethlehem...
|
Main
|
Daily Tech News 11 December 2022 »
December 10, 2022
Saturday Overnight Open Thread (12/10/22)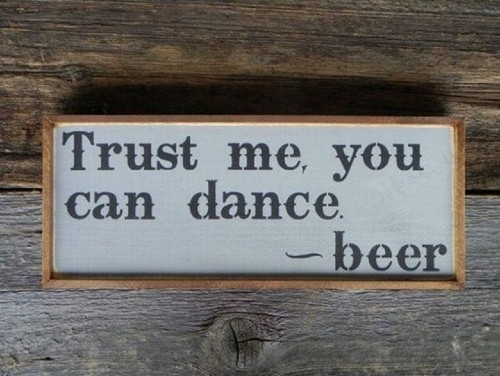 ***
The Saturday Night Joke

Sam was sitting behind A woman, Deborah who was riding the bus while trying to breastfeed her baby. The baby, however, did not seem to be interested. After several tries, Deborah is quite angry. "Drink the milk or I'll give it all to the man sitting at the back!" she says.
The baby is still playing around. A few minutes later she tries again, "drink the milk or I'll really give it all to the man at the back, and you'll go hungry!" The baby continues rejecting her. She tries again, very angry this time, "I'm definitely going to give it all to the man at the back if you don't behave!"
This goes on a few more times. Suddenly she hears Max's voice from the back of the bus - "Lady will you please make up your mind? I was supposed to get off 5 stops ago." (H/T Isophorone Blog)

***

I think most of us have been on a bad date or two over the years. This one will be remembered for some time.

Man arrested during dinner date in Seattle on suspicion of child molestation, sexual exploitation
***
Well that certainly didn't work out as planned.

EXCLUSIVE: Mum's dream wedding becomes 'worst day of her life' after 150 half-naked ravers turn up
Natalie Rhodes paid thousands to have her dream wedding abroad, but she was in for a shock as on the day she found the venue had been double booked with a 'rave'

A fuming woman has told how her wedding became 'the worst day of her life' after the venue was swarmed with ' ravers '.

Natalie Rhodes, 40, splashed out almost £6,000 to have her dream wedding abroad in Malta, hiring a wedding planner make sure they had the day of their dreams.

Perfect Weddings Abroad promised Natalie's big day, on August 26, was in good hands but as it finally rolled around the bride-to-be, from Rochdale, Greater Manchester, was in for a shock.
***

Just another problem in California. But you can help!

CONTEST DETAILS

Did you know the traffic cones you see along roadways have helped protect highway workers for more than 80 years? Safety cones play a huge role here in California. They are important indicators for drivers to reduce speed, be extra alert, watch out – and in some cases MOVE OVER to the next lane if it is safe to do so – for highway workers, law enforcement, emergency personnel, and tow truck drivers. We think cones are important and so are you! That's why we're asking YOU to help us name our new cone mascot.
***

Those who follow The ONT know I am not much of a soccer fan. The following story proves that soccer really isn't more than back ground noise. Thousands watched 'live games from Qatar' not realising they were FIFA 23 replays

Forty thousand French footy fans were fooled into thinking they were watching a bootleg stream of a World Cup match – but it was really low-resolution video game footage.

Despite enticing headlines promising live games being streamed direct from Qatar, fans hoping for World Cup action were instead treated to highly-pixelated game replays from EA Sports' FIFA 23.
***

Don't tell your significant other to "Calm down". Do this instead.

How to Calm Someone Down

We've all likely encountered someone who's acting angry or hysterical.

A customer flips his lid at you because he didn't get his order exactly how he wanted it.

A co-worker goes berserk because someone failed to fill up the coffee pot.

A friend is freaking out because she lost her job.

These kinds of situations can feel fraught and catch us flat-footed.

Because the person is making you and others uncomfortable, may escalate their emotional outburst into something legitimately dangerous, or is someone you simply care about and want to help, you'd like to be able to calm them down.

But how do you do that?
***

No word if our failed field tester had one of these.

Our 15 Most Popular Cocktail Recipes of 2022
Come for the frozen drinks, stay for the cocktails that went viral on social media.

If you've so much as glanced at a cocktail menu in 2022, you likely encountered miniature cocktails, low-ABV spirits hitting center stage, and Martini madness. But when we weren't heading out to restaurants and bars to have someone make us a perfectly crafted drink (the post-pandemic shine hasn't worn off, and likely never will), we were whipping up drinks inspired by those trends at home, from a dirty pasta water Martini, to a party-ready Spaghett. And then, of course, there were the drinks made viral by the Internet, like the Negroni Sbagliato and the Dirty Shirley. Whether you're feeling a little nostalgic for the year past, or want to give something new a try, read on for our 15 most-read cocktail recipes of 2022.

01 of 15
Frozen Salted Espresso Martinis
***
She will be looking for a new Baby Sitting job now.

OVERLAND PARK, Kan. (KCTV/Gray News) - A manager at an Olive Garden restaurant in Kansas was fired after a harsh message was sent to employees about taking time off.

A representative with the chain confirmed the Overland Park restaurant manager's firing to KCTV on Tuesday.

"We are no longer taking ANY excuse for calling off," the manager's message read in part. "If you're sick, you need to come prove it to us. If your dog died, you need to bring him in and prove it to us. If it's a 'family emergency,' too bad. Go work somewhere else."

The message also said anyone who calls in more than once in the 30 days since it was sent out will no longer work at the restaurant.
***
The ONT Musical Interlude & Shot Glass Emporium

Is Stephen Kruiser right, wrong or somewhere inbetween?

It is very important that I get this out of the way at the beginning of this column: I despise all secular Christmas music. You will have wasted time and energy that you'll want at the end of your life if you try to change my mind, even if it's only about one song. Here is a Twitter exchange I had after I mentioned that I'd be writing this:
&&&
&&&
***
How the Grinch stole Christmas became a Genius Award Winner.

DECEMBER 8--A holiday party fracas involving a man dressed as the Grinch and a coworker wearing a reindeer costume required the intervention of Michigan cops who arrested the Seuss wannabe for assault and battery, according to police reports.

Officers were summoned late Saturday night to a Traverse City hotel, where a "work Christmas party started an altercation in the bar area." The men involved in the fight are employed by a local oil and gas equipment company.

Before cops arrived, the dispute spilled out of the bar and into the main lobby of the Hotel Indigo. Employee Keri Stock told police she saw "the man in the green Grinch outfit" fighting and "yelling back and forth" with a man wearing a plaid jacket.
***

Tonight's ONT has been brought to you by Too Much Information.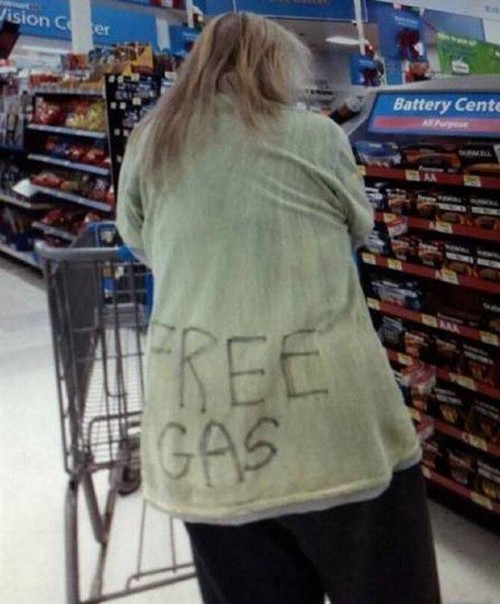 Notice: Posted with permission by the skeletal staff of the Ace Media Empire and AceCorp, LLC. Complaints? They really don't care.

posted by Misanthropic Humanitarian at
09:45 PM
|
Access Comments