ę Claim/Rumor: Woke Disney Orders Marvel To Re-Evaluate Its Production of Shit Sandwiches, Demands More Quality In Endless Production of Undifferentiated Shit Sandwiches Over Sheer Quantity of Shit Sandwiches
|
Main
|
Is This Something? Guess the Secret Edition Ľ
December 09, 2022
Editor of Prestigious Psychology Journal Fired for Soliciting Criticism of Tendentious Article by Black Academic Claiming that Color-Blindness is Akshually Racism
So you're officially not permitted to question "Black Science."
In case you're keeping track -- that means this isn't science at all.
Obviously.
The editor-in-chief of one of the world's most prestigious psychology journals, Perspectives on Psychological Science, resigned on Tuesday after the board of directors of the journal's publisher demanded he step aside -- or be fired -- for soliciting academic criticism of a black psychologist.

The editor, the prominent German psychologist Klaus Fiedler, stirred up controversy by agreeing to publish trenchant critiques of a 2020 article by Steven Roberts, a black psychologist at Stanford University, who had argued, among other things, that "color-blind leadership" promotes "structural inequality."

That led to a petition, published December 2 and signed by over 1,000 psychologists, that called for Fielder's dismissal -- and, shortly thereafter, to an email from Robert Gropp, the executive director of the Association for Psychological Science (APS), which publishes the journal, arguing that Fiedler had violated the journal's "diversity and inclusion policies," according to an email obtained by the Washington Free Beacon. Gropp demanded that Fiedler resign or, he said, "the APS will move forward with terminating your editorship."

Fielder told the Free Beacon on Tuesday that he had submitted his resignation, adding that Gropp and his colleagues never asked for his version of events.


Though Roberts, the Stanford psychologist, was invited to reply to the critiques, which are forthcoming with the journal, he pulled his paper after becoming convinced that the debate was "rigged" against him, he told the Chronicle of Higher Education. He then published the paper on a preprint service, PsyArXiv, on December 2, along with his email exchanges with Fiedler, which he claimed provided evidence of his unfair treatment--and, he implied, of Fiedler's own racism.

Plot twist! I never saw that coming!
More at the link.
...

"In some ways, there's no news here," Jussim said. "This is now normal in academia."
Yup. There is no more academia, there is no more science.
How long before the bridges start collapsing, planes start falling from the sky, and people start getting the wrong limbs amputated on the regular?
A weatherman -- weatherman! -- just elected as a Democrat to Congress, who puts his pronouns in his bio, says you can't disagree with The Science (TM).
If you disagree with scientists about science, it's not really a disagreement. You're actually just incorrect. Science is not truth, it's the process of finding the truth. When science evolves, it didnít lie to you, it learned more.

-- Eric Sorensen (@ERICSORENSEN) November 30, 2022
I wonder which Race of Science he means you can't disagree with. You literally can't disagree with The Black Science (TM), or you'll be fired.
Related: More Black Science (TM) which you are not permitted to question.
Christopher F. Rufo @realchrisrufo

The problem with critical race theory isn't only that it seeks to stereotype, scapegoat, and dehumanize. It's also that many of the discipline's practitioners, such as "Professor Crunk," are monumentally ignorant. Their identity is treated as a substitute for scholarship.
Professor Crunk?
I think he misspelled "Klump."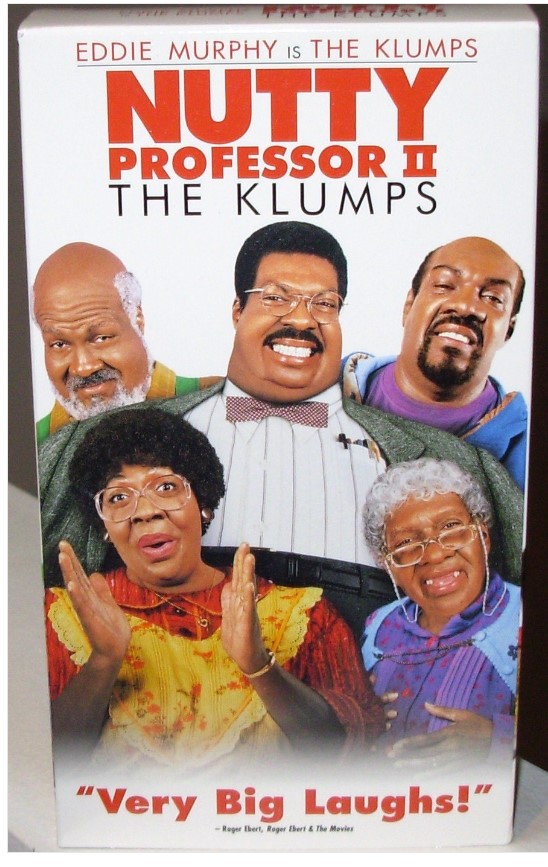 Or maybe not. Professor Klump was a genius and noble-hearted, which this obese viper who spits venom of ignorance is not.


posted by Ace at
03:30 PM
|
Access Comments