« EMT 12/04/22
|
Main
|
Multiculturalism Will Be The Death Of Every Great Society »
December 04, 2022
Sunday Morning Book Thread - 12-04-2022 ["Perfessor" Squirrel]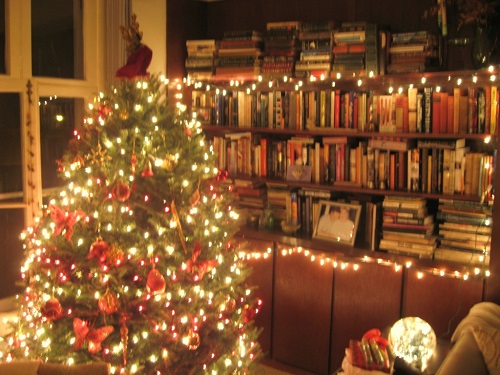 Welcome to the prestigious, internationally acclaimed, stately, and illustrious Sunday Morning Book Thread! The place where all readers are welcome, regardless of whatever guilty pleasure we feel like reading (the jokes practically write themselves!). Here is where we can discuss, argue, bicker, quibble, consider, debate, confabulate, converse, and jaw about our latest fancy in reading material, even if it's nothing more than Reddit recommendation requests. As always, pants are required, especially if you are wearing these pants...(a little something for the 'ettes this morning)
So relax, find yourself a warm kitty (or warm puppy--I won't judge) to curl up in your lap, choke down that last remaining turkey, cranberry, and stuffing sammich, and crack open a new book. What are YOU reading this fine morning?
PIC NOTE
Today's pic is from the Christmas display at the Hannah Arendt Center for Politics and Humanities at Bard College. Hannah Arendt is known for being a fiercely independent thinker who warned against the political dangers of philosophy. Among her publications are: The Origins of Totalitarianism, The Human Condition, and On Revolution.
"CLASSIC" COVERS VS. "MODERN" COVERS
I stumbled across this thread on Reddit where the poster was asking folks about their opinions on "classic" covers vs "modern" covers. They are specifically asking about fantasy, but this topic is broad enough to apply across genres. Many books are continually being reprinted, especially for international audiences, so covers have to be created that will appeal to those audiences.
Does it matter if your cover art matches in a set? I do like to have matching sets of books when I can...
How important is cover art to you when purchasing a book or selecting it from the library? I will admit that I've bought books based on the cover art alone (e.g., Barry Hughart's The Story of the Stone)
Do you have any favorite cover artists? Any favorite covers? (Books, not music!)
++++++++++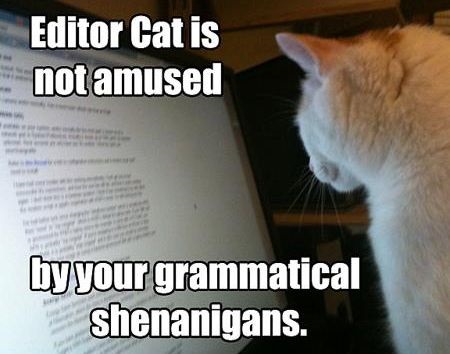 ++++++++++
IT PAYS TO INCREASE YOUR WORD POWER
philanthropath - n. - This seems to be a portmanteau of "philanthropist" and "psychopath." (ht: Buck Throckmorton for featuring it in his Friday's Morning Rant). It perfectly captures the idea of a philanthropist who is secretly a psychopath. They use their philanthropic efforts to either hide their deranged behavior or to facilitate it in some way (or both).
troche - n. - a small tablet or lozenge, typically round and sweetened.
prodrome - n. - an early symptom that indicates the onset of a disease or an episode of something such as a migraine.
++++++++++
MORON RECOMMENDATIONS
My book this week was Blake Snyder's Save The Cat!, a guide to screenwriting. It's similar to McKee's Story, but shorter and more lively.

I'm sure that every scriptwriter and showrunner in Hollywood has much-thumbed copies of both books, yet apparently very few of them actually understand the advice in them: make characters likeable, give them setbacks and challenges, make them learn a lesson. Whoever wrote the Epic of Gilgamesh understood these things.

Posted by: Trimegistus at November 27, 2022 09:19 AM (QZxDR)

Comment: We've talked about this quite a bit on movie/television threads. Today's screenwriters apparently toss out ALL of the information out there on writing good stories in favor of pushing ***THE MESSAGE*** (cue Critical Drinker's voice). It's not rocket science, people! All we want are good stories. That's it. "[M]ake characters likeable" (or at least relatable in some way), "give them setbacks and challenges" (conflict), and "make them learn a lesson" (growth and development). But that seems to be beyond the capabilities of today's modern storyteller...
+++++
I started reading Sue Grafton's Kinsey Millhone books a couple of months ago and I've made it through O is for Outlaw. The books are smart and funny and full of twists with a heroine who knows her own flaws and is willing to admit to them.

Posted by: huerfano at November 27, 2022 09:20 AM (dTFZY)

Comment: I can't say I've ever read any of Sue Grafton's books. Though I've always liked the naming convention she uses for the titles of these books. Apparently she stalled out a bit at letter 24 and just called it X...Then picked it up again with Y is for Yesterday. Maybe Grafton will take a page from Dr. Seuss and go On Beyond Zebra...
+++++
Starting rereading Sir Walter Scott's Tales of a Scottish Grandfather From Bannockburn to Flodden awhile back . I would read 3 to 4 chapters and then let it sit. Last weekend I decided I wasn't doing the author justice so I started over. Finished it this morning. Very satisfying, entertaining and distracting read. Mr. Scott takes license with history but as someone who fiercely loved his culture I have no problems with his interpretations.

Posted by: Sock Monkey * Ungovernable at November 27, 2022 09:26 AM (LPLH0)

Comment: Sock Monkey makes an excellent point here about not giving authors a chance sometimes. Perhaps we have trouble getting into the book the first time or we just aren't in the mood for that kind of story. I remember reading Brandon Sanderson's The Way of Kings for the first time. I put it down after about 80% of the way through...Then went back and finished it and the last 20% was pretty amazing.
+++++
I also read The Parasite by Richard Paul Evans. This is the eighth book in the excellent YA Michael Vey series. The seventh in the series is titled The Final Spark, but after a three-year hiatus, his friends convinced him to bring back the Electroclan to fight remnants of the evil Elgin group.

I'm happy with his decision. We need more books such as these for our youths. They promote all the right attributes such as honor, loyalty, self responsibility, etc that are needed in our society.

Posted by: Zoltan at November 27, 2022 09:27 AM (bSGIK)

Comment: We need more recommendations for younger readers, I think. A lot of the books that are recommended to them in schools are, to put it politely, problematic in some way or another. Many of them are filled with "wokeness" or highly inappropriate sexual material. Books that promote traditional positive traits (honor, loyalty, self-responsibility) can really help readers develop their own character. It worked for me. (I think.)
More Moron-recommended reading material can be found HERE! (514 Moron-recommended books so far!)
+-----+-----+-----+-----+
WHAT I'VE BEEN READING THIS PAST WEEK:
Monster Hunter Siege by Larry Correia -- MHI takes the fight to the enemy to try and rescue members of their team trapped in a hellish nightmare dimension...(worse than Las Vegas!)
Monster Hunter Guardian by Larry Correia and Sarah A. Hoyt -- While Owen Z. Pitt is besieging an ancient monster stronghold in northern Russia, his wife is at home with their new baby, who gets kidnapped by an evil monster-worshipping cult. That was their first mistake...
That's about all I have for this week. Thank you for all of your kind words regarding my Sunday Morning Book Thread. This is a very special place. You are very special people (in all the best ways!). The kindness, generosity, and wisdom of the Moron Horde knows no bounds. Let's keep reading!
If you have any suggestions for improvement, reading recommendations, or writing projects that you'd like to see on the Sunday Morning Book Thread, you can send them to perfessor dot squirrel at-sign gmail dot com. Your feedback is always appreciated! You can also take a virtual tour of OUR library at libib.com/u/perfessorsquirrel. Since I added sections for AoSHQ, I now consider it OUR library, rather than my own personal fiefdom...
PREVIOUS SUNDAY MORNING BOOK THREAD - 11-27-22 (NOTE: Do NOT comment on old threads!)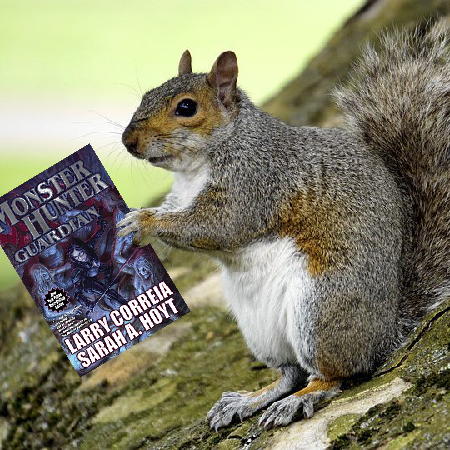 posted by Open Blogger at
09:00 AM
|
Access Comments