« Gun Thread: First December Edition!
|
Main
|
Daily Tech News 5 December 2022 »
December 04, 2022
Sunday Overnight Open Thread (12/4/22)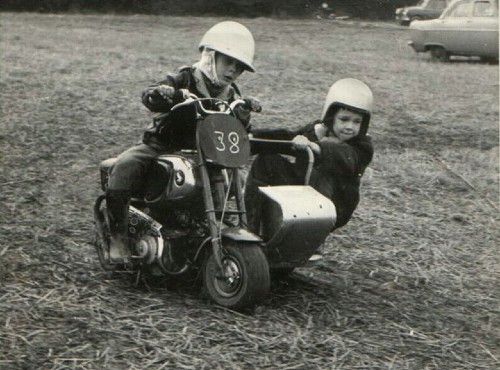 ***
The Quotes of The Day
Quote I

"He's gonna have to confront the madman head on for a stiff-armed mano a mano." Bill Kristol
Quote II

"I wanted to have a child, but I was also looking at the planet and thinking: 'Well, what kind of future will we have if there's more of the same?'" Meera Sanghani-Jorgensen
Quote III

"Actual personal savings levels have plummeted to the lowest levels since the GFC (Global Financial Crisis). So when the Fed claims there [are] all these great savings out there, I don't know what they are talking about." Financial market strategist Sven Henrich
***
The Comments of The Week


***
Reason #9 why you have hunting/trapping seasons.

LOS ANGELES, California — A coyote grabbed a toddler from her family's front lawn in Woodland Hills area of Los Angeles on Friday and began to drag her away before her father managed to scare the animal off, leaving the girl with scrapes and scratches.
***

It's so fucking easy to ease one's guilty conscience with someone else's money.

The state of California is considering a plan to give $230,000 in slavery reparations to every qualifying black Californian resident.

The proposal is being mulled by a reparations task force created by Democrat Governor Gavin Newsom.

The task force is looking at handing out some large sums, up to $223,000, to give to each qualifying black American residing in California.

Newsom created the nine-person task force in 2020.

It was set up as a social justice measure to promote "equity" amid the Black Lives Matter rioting that was seen across the country.
***

Recycling it makes one feel good, doesn't it? City leaders and residents of Palo Alto, CA find out differently.

Four years ago, city officials in Palo Alto, California, posed what they thought was a straightforward question: Where did their recycling go?

Concerned citizens had seen dire headlines about plastic dumping in Southeast Asia, and they wanted to know if their waste contributed.

But the city's investigations have not offered much clarity. Palo Alto's best reckoning, today, is that about 40% of its recyclable material stays in North America, where it's supposed to be processed according to strict environmental and labor standards. The other roughly 60% goes abroad, mainly to Asia, with next to no transparency about its fate.

Experts say cities and towns across the United States would probably have similar difficulty in determining how much of their recyclables are actually recycled.
***

Curfews? Well the law abiding won't violate them. But the thugs and animals? Not so much.

Every time you asked a Democrat or one of their MSM stenographers about the rising crime rates in America's cities during the run-up to the midterm elections, you were told that it was a mirage. It's not really that bad. These are just Republican talking points. New York's Governor even expressed disbelief as to why anyone would even bring it up. Perhaps someone should point these people to the current situation in the City of Brotherly Love. (A tragically hilarious name given the current circumstances.) If things are going so well, why would the City Council vote to make the 10 pm curfew that was in place for almost everyone under the age of 18 all summer permanent? And yet that's what happened on Thursday and one of the Democrats who voted in favor of the measure specifically called out the city's rampant crime rates and the threat crime poses to her own child as the reason. (CBS Philadelphia)
***
***

I usually don't pay attention to Sean Hannity. Mark Levin is usually right more than wrong. Not in this case.

CNN Runs Cover For McCarthy Ahead Of Speaker Race, Levin/Hannity Fall In Line
Republican Establishment figures like Mark Levin and Sean Hannity and even CNN have rattled off pro-McCarthy talking points as pro-Trump Republicans speak out.
McCarthy was one of the reasons Trump was not successful when the GOP controlled the House and Senate.

Now we have this: Will Hannity & Levin fellate Ohio Congressman Mike Turner?

Sunday Talks, Incoming Republican House Intelligence Chairman – Orange Man Bad, Joe Biden Should Be Commended, Zelenskyy is Awesome, More Money for Ukraine, Working Great with Adam Schiff and Mark Warner

Sooner or later someone, if not Donald Trump, is going to have to start a second party.

Appearing on CBS with Margaret Brennan, incoming House Intelligence Committee Chairman Mike Turner walks through the priorities of the new HPSCI committee, to include that President Trump is horrible, Ukraine President Zelenskyy is awesome, Joe Biden is doing an awesome job and Ukraine needs more U.S. money and weapons.

If you listen closely, you might even catch the part where Mike Turner says he is working swimmingly with current HPSCI Chairman Adam Schiff and current Senate Intelligence Committee Chairman Mark Warner. Yes, folks, you just cannot make this stuff up. Ms. Brennan is absolutely smitten with Mr. Turner, he's an acceptable republican.
Schiff is a traitor. Ukraine needs no more of our money or our treasure. And Biden couldn't star in a wet dream. It's people like McCarthy and Turner which make me hate the GOP.
***

Whiners, malcontents and ner'er-do-wells aren't the only one on Social Media, so are HR people. Hopefully this dipshit will be blacklisted for sometime.

'Don't work for Target': Target worker says he quit after 3 weeks. Here's why
'I just don't understand why they think that they can treat people like this.'
***

If you didn't marry a bitch, why would you want to work for one? Or, once again Kamala "The Headhunter" Harris staff has let her down, again.

Vice President Kamala Harris is losing another staffer.

Harris communications director Jamal Simmons is planning on leaving his role with the Vice President's office next month, according to a Friday Politico report.

"Working for Vice President Harris has been an honor and a privilege," Simmons said of his departure in a statement provided to Politico.
***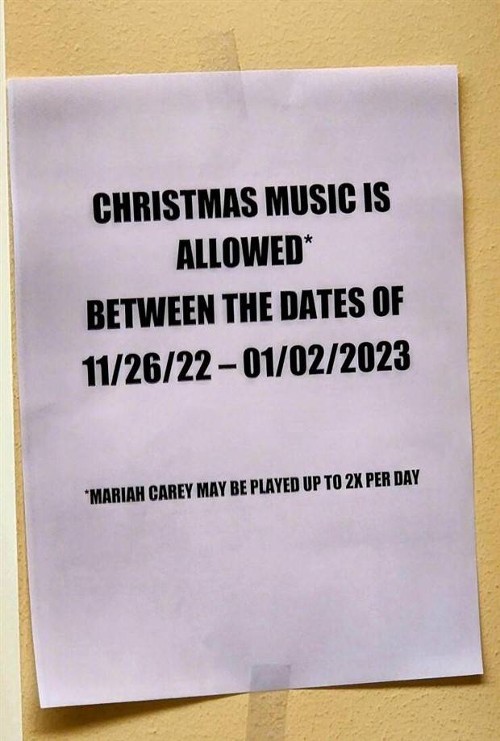 (No Mariah Carey. Fact. Period.)
&&&
&&&
&&&
On this Day: 4 Dec 1993
Multi-instrumentalist, producer and composer, Frank Zappa died of prostate cancer. Zappa recorded many albums with The Mothers Of Invention as well a solo recordings including the 1969 album 'Hot Rats' and 1974 album 'Apostrophe'. Zappa recorded one of the first concept albums, 'Freak Out' released in 1966, it was also one of the earliest double albums in rock music (although Bob Dylan's Blonde on Blonde preceded it by a week). He married Adelaide Gail Sloatman, in 1967, they had four children: Moon Unit, Dweezil, Ahmet Emuukha Rodan and Diva Thin Muffin Pigeen. via thisdayinmusic.com
&&&
On this day: 4 Dec 1971
The Montreux Casino in Switzerland burnt to the ground during a gig by Frank Zappa. The incident is immortalized by Deep Purple's 'Smoke On The Water'. In 1967 the Casino became the venue for the Montreux Jazz Festival, which was the brainchild of music promoter Claude Nobs. On the night of the blaze, Nobs saved several young people who, thinking they would be sheltered from the flames, had hidden in the casino from the blaze. A recording of the outbreak and fire announcement can be found on a Frank Zappa Bootleg album titled Swiss Cheese / Fire.
I think you folks really got your money's worth this evening.
***

I think the police were awfully kind to this: Genius Award Winner.

A man who made 68 calls to 999 over a 90-minute period was later found to be drunk in his bed, not needing police assistance.

Nottinghamshire Police said the man consistently rang 999 and hung up on officers when they tried to find out what was wrong.

The force urged the public to only call in an emergency after the Newark man made the calls in September.

Officers said the number was "not there to be called for trivial matters".
***

Taking the job upon themselves. Tonight's Feel Good Story of The Day.

A couple saw packages discarded on the side of a road. They delivered the parcels themselves.

Ahead of the holidays, a couple in Ohio followed in Santa's footsteps and delivered packages they saw discarded off the side of a road.

Zachary Arnwine, a 24-year-old steelworker at Cleveland-Cliffs, told USA TODAY he and his fiancée Tristen Raisch, a 20-year-old stay-at-home mom, were driving to their home in Franklin, Ohio, from Raisch's father's house on Nov. 25, when they saw a FedEx driver who "looked like he was throwing trash."
***
Weekly commenter stats for week of 12-4-2022

Top 10 commenters:
1 [573 comments] 'Sponge - F*ck Joe Biden' [80.40 posts/day]
2 [503 comments] 'TheJamesMadison, navigating a corrupt and violent world with Clint Eastwood'
3 [344 comments] 'ShainS -- The Humiliation is Part of the Kink '
4 [341 comments] 'Oldcat'
5 [338 comments] 'Christopher R Taylor '
6 [333 comments] 'FenelonSpoke'
7 [325 comments] 'JT'
8 [323 comments] 'Skip '
9 [320 comments] 'andycanuck (Vwz3I)'
10 [316 comments] 'whig'
Top 10 sockpuppeteers:
1 [214 names] 'Miklos vaguely recalls' [30.03 unique names/day]
2 [79 names] 'Ciampino - probably the reason I don't fancy smoked foods'
3 [56 names] 'Count de Monet'
4 [47 names] 'I am the Shadout Mapes, the Housekeeper'
5 [43 names] 'Duncanthrax'
6 [40 names] 'Intrepid Democratic Underground AoS Liaison'
7 [39 names] '18-1'
8 [35 names] 'Job'
9 [32 names] 'Quarter Twenty '
10 [29 names] 'pookysgirl, curled up into a ball'
***

Tonight's ONT has been brought to you by General Anesthesia.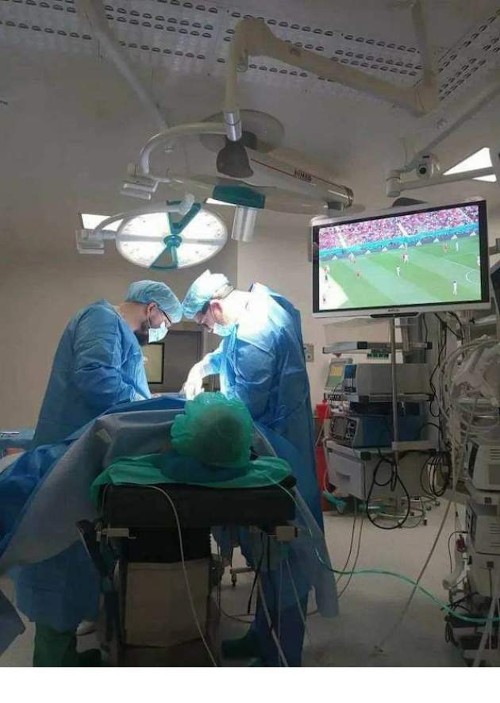 Notice: Posted with permission by the Ace Media Empire, AceCorp, LLC & the super-duper lawyers of Dewey, Cheatem & Howe, S.C. & their talented & dedicated staff of legal assistants, administrative assistants & free parking.


posted by Misanthropic Humanitarian at
10:00 PM
|
Access Comments