« Mid-Morning Art Thread
|
Main
|
Martha McCallum Grills John Kirby: Why Is the White House "Keeping an Eye on Twitter" While Not Even Saying a Word in Private to Apple About Actively Assisting China in Repressing Its Own People? »
December 01, 2022
The Morning Rant
An Election Like No Other
Dave in Fla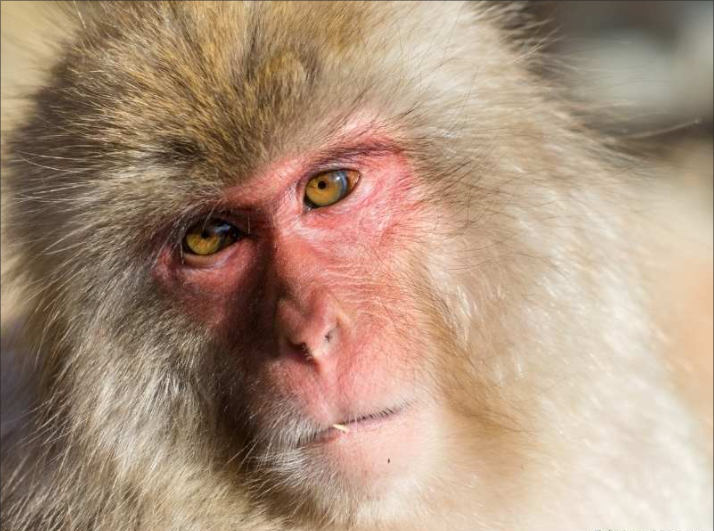 Before I get into the numbers, I have a message to anyone reading this who is involved in a GOP State Party.
Go talk to the State Parties in Florida and California. Find out what they are doing and copy it. If you want to win in the future, those two states are your template.
The 2022 Midterms are behind us now, and as we look back on what happened, there are historical anomalies that must be understood if the Republicans want to win elections in the future [narrator: clearly, in many cases, they don't want to win elections]

2022 was a generational opportunity to realign the political landscape, and it slipped through the fingers of the Republican Party. This was not the fault of the Republican voters. They did their part, it was a combination of institutional blindness and incompetence that led to failing to capitalize on the political forces that were supporting them. Regardless of what the Democrats are doing, it was 100% the fault of the Republicans for learning the wrong lessons of 2018 and 2020 and not having a plan to execute an election victory. It is particularly damming when you can look at states like Florida and California, two opposite sides of the political spectrum, where the state parties performed extremely well.
2022 nationally was a Republican +4 year, where about 4% more people voted for Republican candidates than Democrat candidates. This contrasts with 2020 where the "official" result was about 2% more votes for Democrats than Republicans. This 6 point shift toward the Republicans should have resulted in a general shift nationwide in all of the states from 3 to 9 points. While this doesn't mean all Republicans will win, it means swing districts and states should have shown the same general trends. This was supported by very strong historical patterns of a very unpopular sitting President, an economic recession affecting the entire nation, and strong Republican advantage on 4 of the 5 issues of highest importance to the electorate.
How strong is this trend? This trend has resulted in political victory in 100% of the elections in this country dating back to the founding. 2022 is the first time in history that the election results did not reflect the national mood of the country.
And for the most part, nationwide, this trend did hold in 2022.
Except where it didn't.
Look at the following chart showing the shift in voting strength by party between 2020 and 2022 in most of the states (caveat - I wasn't able to easily get data on some states, so I've left some important states like Colorado and California off, also these numbers were based on numbers before final counts were certified). I have highlighted 14 states where the results did not match the expected historical trends, or the trends seen in the rest of the country. In most states we saw the GOP exceed their performance in 2020 from +3 (Nevada and Ohio) to +10 (Alabama, Connecticut, Florida, New York, and South Carolina). There was even a crazy R+14 in Utah and Mississippi. This happened in Red states and Blue states, and also across regions. You can't say Democrats over performed because of Dobbs, because then why didn't they over perform in Connecticut, Florida, New York, and Maryland? You can't blame it on Dominion, because Dominion isn't used in all of these states. You can't even blame it on mail in/early voting because those systems are used in Florida, Utah, and Oregon.

While it isn't a universal statement, it appears the Democrats were able to over perform in the states where they really wanted to do so. Here are my thoughts on what happened in each state.
Arizona - Stopping Lake and Masters was a priority for both Democrats and the McCain wing of the Arizona GOP. Between ballot harvesting in Phoenix and the purposeful election day chaos in Republican precincts they were able to turn the state into R+0 where polling indicated the state would be R+5.
Georgia - This is a prime example of the effectiveness of the Democrat tactics. While the rest of Georgia overperformed 2020 by R+8, Atlanta was only R+2, forcing Walker into the runoff.
Indiana - While I have no real knowledge if there was a problem here, I am noting that R+2 was lower than expected, although like Ohio at R+3.
Kansas - This R+0 really stands out and was what allowed the Governor there to survive. It is very different from Oklahoma and Missouri.
Maine - The D+8 here sticks out like a sore thumb. In 2020, ME-2 voted for Trump, but this year they voted to reelect their lockdown governor?
Massachusetts and Vermont - Both of these were R+1 and I think reflective of these being states where the Democrat abortion message was likely effective.
Minnesota - Similar to Georgia, the rest of Minnesota was R+7, but the Twin Cities were R+2. The Democrat tactics worked here as well.
Michigan - This state was ground zero for the Democrat machine to find ballots and voters. Getting Whitmer to win, along with winning MI-3, holding MI-7, and getting the ballot initiatives passed were a top priority for the Democrats. They spent a lot of money in this state.
Montana - I have no explanation for the R+0 in this state. It appears to me that the Democrats were making a play for one of the congressional seats and came up a bit short.
New Hampshire - D+2 when the rest of the country moved R+4? Yet Sununu won the election?
Pennsylvania - R+0 when every neighboring state moved toward the Republicans in significant numbers. There are areas in the Northeast and Southwest where people who voted for Trump in 2020 appear to have not voted, or at least their vote share was overwhelmed by Democrat votes in the region.
Virginia - Interesting that the state was R+8, but VA-7 was R+0. This single district anomaly in Virginia kept the seat from flipping.
Washington - This R+0 resulted in Murray's race being much less competitive than was expected, and Joe Kent's loss in WA-3, which should have been an easy hold.
Wisconsin - Similar to Georgia and Minnesota. Outside the urban areas you saw R+6, but in the urban areas it was R+0. This cannot be explained by calling Michaels a bad candidate or not spending enough money.
Wyoming - My theory is that this is R+0 simply because Republicans have maximized turnout in the state.
We can argue about whether the anomalies in these 14 states are due to an election machine or fraud (embrace the power of "and"). But whatever the Democrats are doing, it has been effective now for 3 election cycles. If the GOP wants to win they must find a way to respond effectively.
I want to leave you with an understanding of why the Republicans in Florida were able to dominate the Democrats, despite the heavy use of mail-in voting and early voting in the state.

By the time election day arrived, the race was already over. Republicans already had a 300,000 vote lead when the polls opened. There was no surviving that level of crushing performance, and DeSantis and Rubio went on to win counties that are never won by Republicans like Miami-Dade and Hillsborough.


posted by Open Blogger at
11:00 AM
|
Access Comments