« A Music Thread [Joe Mannix]
|
Main
|
Daily Tech News 4 December 2022 »
December 03, 2022
Saturday Overnight Open Thread (12/3/22) It's Here, Zappa Month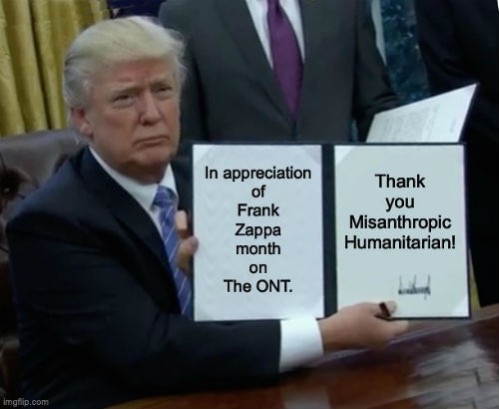 ***
The Saturday Night Joke
Guy and his Rottweiler Gustav go into a bar.
Bartender says "This is a respectable bar, we do NOT allow animals in here!"
Man says "This is no ordinary animal, this dog Gustav, is a talking dog!"
Bartender says "Prove it!"
Man says "Gustav, how does sandpaper feel?"
Gustav the dog says "Ruff! Ruff! Ruff!"
Man says "Gustav, what's on the top of a house?"
Gustav the dog says "Roof! Roof! Roof!"
Man says "Gustav, who was the greatest baseball player of all time?"
Gustav the dog says "Routh! Routh! Routh!"
Bartender says "I have enough of this nonsense, you are both fakers, now get out of my bar!"
Man says "You're making a big mistake, but we will leave if that's going to be your attitude!"
The man and the dog walk to the door, but just before they exit, the dog turns back and looks at the bartender and says "Would you accept Joe DiMaggio as an alternative answer?" (H/T Hrothgar)

***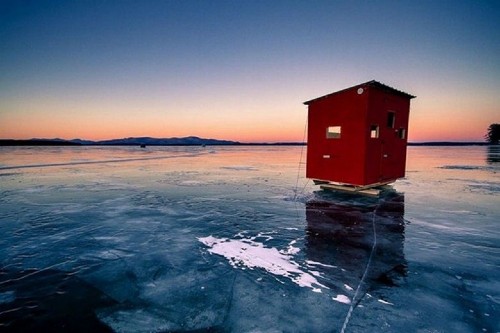 You either Love it. Or you don't get it. Ice fishing.

In many parts of the country, the temperatures are dropping, and the lakes and rivers are already starting to freeze up. If you haven't already thought about heading out for some ice fishing, odds are you'll be thinking about it soon. And we've got just the thing to help set the mood for hardwater angling to begin this year. This hilarious video comes to us from the brilliant minds behind the YouTube channel "You Betcha." These guys are masters of parody, especially when it comes to satire related to outdoor pursuits. In this video, they're breaking down the three types of ice fishermen. Yep, there are three of them.
***
The lack of physics meets: Karma, yes I ***SNORTED***
***

One of our national nightmares is over. Soccer.

U.S. — After the men's national team was dealt a crushing 1-3 loss by the Netherlands, the United States expressed deep relief to no longer have to go on pretending to like soccer.

"Hoo-boy, I didn't think I could keep that up another day," said local man Aaron Bronson. "Thank God for the Dutch!"

After twelve grueling days of trying to get excited about a ball mostly being passed backward, celebrations broke out across America as its World Cup run came to a close. "I know we only have to fake being soccer fans every four years, but it's been a brutal couple of weeks," said local bar owner Greg Jaster. "We scored three goals in SIX HOURS of soccer! And I have it on good authority from a Brazilian buddy of mine that our last goal was actually an accident. I'm trying to be a good patriot and cheer for our team, but come on.
***

I wonder how CBD would order this drink. Neat? Shaken? Stirred? PILK.

This holiday season, no one is safe. For those who aren't quite as hip with the kids as I am (being one myself), the disgusting mixture of Pepsi and milk (termed 'pilk') has been a bit of a meme in recent years, stemming from its humble origins on Laverne and Shirley.
***

I love Home Alone. I don't care about Harry & Marv's injuries. Do you?

It's been 30 years since the Wet Bandits made the incomprehensible decision to go another 12 rounds with Kevin McCallister, in Home Alone 2: Lost in New York. In a recent interview with People, reflecting on his experience filming the beloved sequel (which reeled in $359 million at the box office), Joe Pesci shared for the first time that one of his stunts while playing Harry resulted in an IRL injury.

"In addition to the expected bumps, bruises, and general pains that you would associate with that particular type of physical humor, I did sustain serious burns to the top of my head during the scene where Harry's hat is set on fire," he said. "[But] I was fortunate enough to have professional stuntmen do the real heavy stunts."
***
The ONT Musical Interlude & Holiday Spirit Emporium
&&&
***
***

Them there is "Fighting Words", Karen Genius Award Winner.

DECEMBER 1--A Florida Man is facing a felony charge for allegedly striking a female Dollar Tree employee who called his wife a "Karen" during a dispute last night "over grocery bags," according to court records.

Police were dispatched around 8:20 PM Wednesday to the discount store in Clearwater following an alleged battery on the 20-year-old worker.

According to investigators, Genesis Sanchez Canales, the Dollar Tree employee, got into an argument with a female customer over grocery bags. The customer eventually "began to videotape the victim due to the verbal argument," an arrest affidavit states.

In response to being filmed, Canales called the woman a "Karen." At this point, cops allege, the customer's husband "open hand slapped the victim to her left cheek."

When officers responded to the store, they arrested Jason Allen Dobyns, 41. Since Dobyns has a prior battery conviction, he was charged with a felony for allegedly striking Canales.
***

Tonight's ONT has been brought to you by Obedience.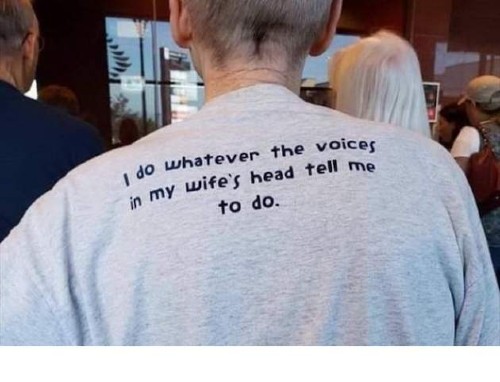 Notice: Posted without permission, consent and/or empathy by the weekend custodial staff of the Ace Media Empire and AceCorp, LLC.


posted by Misanthropic Humanitarian at
09:56 PM
|
Access Comments