« Turkey Terror Cafe
|
Main
|
Daily Tech News 29 November 2022 »
November 28, 2022
Monday Overnight Open Thread (11/28/22)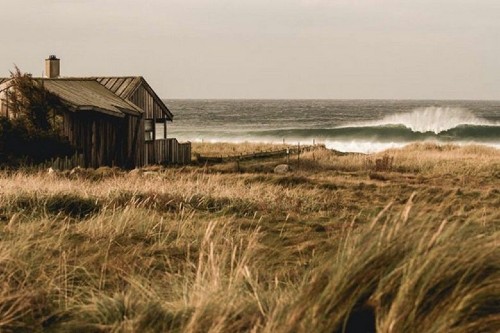 ***
The Quotes of The Day
Quote I

"Like any curious human being, I was like, 'Oh my gosh, I really want to be there for this because there's no way anybody's gonna believe this. I can't even believe it."
Firefighter Gunnar Romatz
Quote II

"Every few weeks I get a call from a doctor in the Boston area – a different doctor every time – about a case they can't solve," Andrej Spec, Associate Professor of Medicine at Washington University in St. Louis
Quote III

"But I would certainly view my obligation, the administration's obligation to follow the law and the fact that they have disrespected the law is not a precedent I would hope that would be broadly followed. We'll have to look at the legitimacy or lack of legitimacy of what they do." Rep. Adam Schiff (Commie-CA)
This smarmy swamp creature still hasn't been punished for his Russia Bullshit.
***

In a quiet little suburb located in New Jersey there is a certain man who is enjoying French Toast.

NATIONAL FRENCH TOAST DAY

Each year on November 28th, people across the United States enjoy National French Toast Day. Also known as eggy bread or omelet bread, it makes a great breakfast for guests or part of a brunch.
Secretly he slathers it with salted butter and pure WI Maple Syrup.
***
I've never lost a child of mine to death let alone suicide. I can't even imagine the grief this family is facing. However, is Stanford University responsible for a bright adult's death? I think there is more to the story than is being reported.


The parents of Katie Meyer have filed a wrongful-death lawsuit against Stanford University months after the 22-year-old soccer captain was found dead in her dorm room.

The complaint, filed Wednesday in Santa Clara County Superior Court, names several university administrators and alleges that a disciplinary letter sent to Meyers on Feb. 28 was a form of "institutional bullying" and caused distress that "impulsively led her to suicide" that night.

"The actions that led to the death of Katie Meyer began and ended with Stanford University," the lawsuit claimed.


Stanford's Office of Community Standards sent Meyer the formal disciplinary charges by email. The five-page letter addressed an August 2021 incident in which she allegedly spilled coffee on a football player while riding her bike.

Meyer believed that he had sexually assaulted a freshman teammate of hers who was a minor at the time.


Though the incident was reported to the university last year, the football player faced no disciplinary actions, the suit claimed, and wasn't dismissed from the team.

Instead, Meyer received a letter after hours and on the last day disciplinary charges could be brought. It outlined her "potential removal" from the university while placing a hold on her degree three months shy of graduation.

That night, she responded with an email that expressed how "shocked and distraught" she was.

The suit further claimed that the university failed to immediately follow up with a wellness check.

Stanford spokesperson Dee Mostofi disagreed that the university bore any responsibility for Meyer's suicide.

"The Stanford community continues to grieve Katie's tragic death," Mostofi wrote in a statement, "and we sympathize with her family for the unimaginable pain that Katie's passing has caused them."
***
Always unload your shotgun around your clumsy dog. Man's best friend blows him away.

A new dad tragically died after he was accidentally shot by his own dog during a hunting excursion in Turkey over Thanksgiving weekend.

The freak accident occurred while Ozgur Gevrekoglu, 32, was pursuing game with his pals on the Kizlan Plateau in Samsun Province last weekend, Newsflash reported.

While the expedition went off without a hitch, disaster struck while the hunter was packing up to leave.

Gevrekoglu was reportedly putting his pet dog in the trunk of the car, when its paw inadvertently touched the trigger of the still-loaded shotgun, causing the weapon to discharge into the sportsman at close range.
***

I would have disregarded the Fabulous Mrs. Mis. Hum and told the parents: Control your little bastard.

Parents Slammed for Letting Toddler Climb and Jump on Passengers Seat in Viral TikTok

Flying is stressful enough, especially during the holiday rush when folks are heading all over the world in order to see their loved ones, go back home from school, or just to give themselves a bit of a break from work when they're given days off.

It's no secret that booking during this time of the year can be absolutely bonkers: folks are vying for seats on aircraft to highly-trafficked destinations, meaning that airports, and airplanes, are packed.
***

Nothing to indicate a tragic auto accident or suicide, was it the Kung Flu prick which did him in?

The finance world has been rocked by the sudden and unexpected death of a young crypto founder at the age of just 30.

Tiantian Kullander, the co-founder of Hong Kong-based digital asset company Amber Group, died in his sleep on November 23, with the news confirmed on the company's website "with the deepest sadness and a heavy heart".

Kullander, known affectionately as "TT," launched Amber in 2017 with a group of finance insiders, including former Goldman Sachs Group and Morgan Stanley workers.

Before that, he worked as a trader at both finance giants, and in 2019 earned a coveted spot on the Forbes 30 Under 30 list, which recognizes the most talented ​​emerging entrepreneurs and leaders.

Another strange death. Incapacitated pilot causes flight to return. And then passes away. Kung Flu prick?
An American Airlines flight was forced to return to its take-off location after the aircraft's pilot suffered a medical emergency in-flight.

"We need to return. Captain is incapacitated," the aircraft's copilot told air traffic control.

American Eagle Flight 3556 had previously departed from Chicago O'Hare Airport on Saturday night. The flight was originally bound for Columbus, Ohio, according to CNBC.

Is it time for me to take my "Tin foil durag" off?

Celebrity Trainer Eric Fleishman Dead At 53
***
It is always fun to post these type of stories in The ONT. Play stupid games and win stupid prizes.

The resident of a home in DeKalb County, Georgia, opened fire on four alleged robbery suspects, killing one and wounding three, around 5 p.m. Friday.

The Associated Press reports that one of the four suspects allegedly had a gun and "exchanged gunfire" with the resident.

FOX 5 notes that police arrived on scene and found three wounded individuals outside the home. Those individuals were "23-year-old Jacqueze Grier, 18-year-old Taneaious McCune and a 15-year-old boy."

Damn Amish and their Rumspringa.
***

I don't know if he is qualified. But, competition for the RNC Chairman position is what is needed. My Pillow founder Mike Lindell is challenging the status quo at the RNC.

MyPillow CEO Mike Lindell is running for RNC chair against incumbent Ronna McDaniel.

The Trump ally announced his bid on Monday morning on his "Frank Speech" streaming platform.

Lindell accused the RNC of collecting donor cash but not investigating baseless claims of voter fraud.

Perhaps if he wins I'll contribute once again to the national GOP.
***

Inflation? What inflation? I also am curious about productivity.

A hundred UK companies sign up for four-day week with no loss of pay
Thousands of employees to be moved permanently to four days in policy described as 'transformative'
***

Premeditated assault with one's feces. Why does he have a law license anymore?

Lawyer Faces Ethics Complaint For Pooping In Pringles Can, Flinging It Into Victims Advocacy Center Parking Lot
This is quite the ethics shituation.


Jack Allen Blakeslee, an Ohio lawyer, stands accused of "deposit[ing] his feces" into an empty Pringles can and chucking it into the parking lot of a victims advocacy center before heading off to court. The ABA Journal (gavel bang to the Legal Profession Blog) has the poop — err… scoop:
***
The ONT Musical Interlude & Micro SD Card Emporium
On this day: 28 Nov 1993
Steppenwolf drummer Jerry Edmonton was killed in a car crash not far from his Santa Barbara, California home, he was 47. Steppenwolf had the 1969 US No.2 & UK No.30 single 'Born To Be Wild'. via thisdayinmusic.com
&&
Born on this day: 28 Nov 1943
Randy Newman, singer, songwriter, Composer of 'Mama Told Me Not To Come', 'Simon Smith And The Amazing Dancing Bear', 1977 US No.2 single 'Short People.' Film soundtracks including 'Ragtime.' Once hailed as the greatest songwriter alive by Paul McCartney. Since the 1980s, Newman has worked mostly as a film composer, his film scores include Ragtime, Toy Story; A Bug's Life; Toy Story 2; Monsters, Inc.; Cars; Toy Story 3; and Monsters University. via thisdayinmusic.com
***

He's not a Mamma's boy. He is a Genius Award Winner.

NOVEMBER 25--A Florida Man who has his mother's full name tattooed on his chest has been arrested for shoving the 53-year-old woman to the ground during an argument in the family's St. Petersburg residence.

Again.

Thomas Pinson, 27, was charged with domestic battery after an argument Tuesday evening with his mother over "financial disputes and job related drama" allegedly turned violent.

Investigators charge that Pinson, seen at right, grabbed his mother Carmon and "threw her to the ground which aggravated an existing injury." The attack, cops reported, occurred in the presence of Pinson's father.
***

There will be a lot of catching up to do. Tonight's Feel Good Story of The Day.

Melissa Highsmith, who went missing as a baby from her home in Texas 51 years ago, has been reunited with her relatives.

Highsmith's family, which has been searching for Melissa for years, opened the results of a 23andme test on Nov. 22 and got a match with Melissa's children — just in time for the holidays.

"One of our sisters called her daughter — the youngest one — and her daughter led us to her mom," Jeff Highsmith, Melissa's younger brother who had never met his sister before last week, told Fox News Digital.
***

Tonight's ONT has been brought to you by a Cozy Classroom Setting.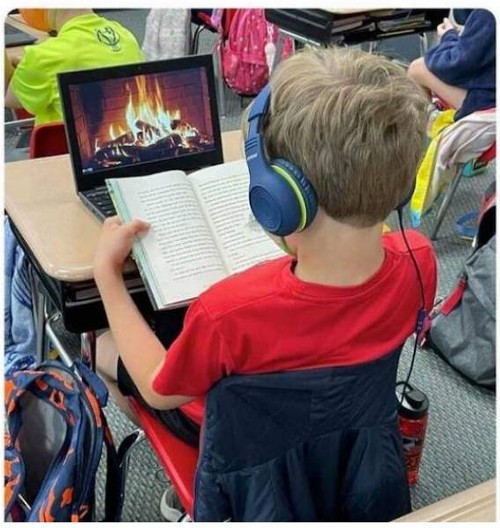 Notice: Posted with permission by the Ace Media Empire and AceCorp, LLC. Legal representation by Dewey, Cheatem & Howe, S.C. Dental Insurance provided by the Dynamic Dental Insurance Company. Home of the ultra-low deductible.


Breaking News:Biden's Genderfluid, Drag Queen Nuclear Official Charged With Stealing Woman's Luggage

posted by Misanthropic Humanitarian at
09:57 PM
|
Access Comments