« Failing Disney Fires Woke CEO Bob Chapek, Re-Hires Super-Woke Former CEO Bob Iger
|
Main
|
Resufaced Video Shows Giorgia Meloni Taking a Blowtorch to Emmanuel Macron, France »
November 21, 2022
Good News: The New York Times Says Joe Biden Might be a "Super-Ager," Nigh-Immune to the Effects of Aging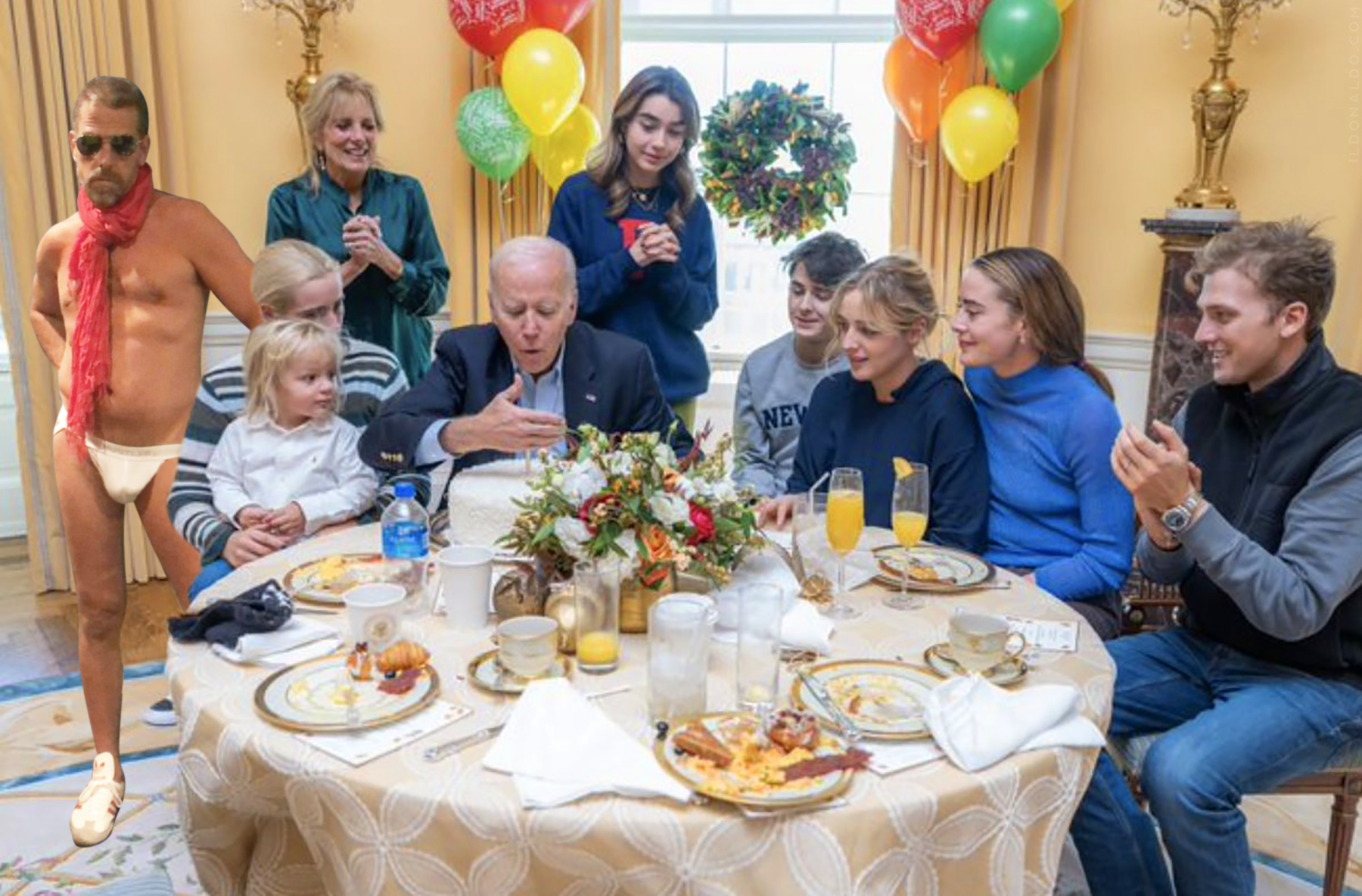 The "President" (Cite?) turned 80, and the New York Times-- which had repudiated what it mocks as "both sides" journalism, now attempts to "both sides" Biden's extreme physical frailty and obvious signs of serious mental decomposition by claiming that maybe you're the one with cognitive derangement -- maybe Biden's actually fit and healthy and nearly perfectly mentally sharp.
The "experts" the New York Times consulted agree that Biden has "a lot going for him" to protect him against cognitive decline and dementia:
But while the risk of life-threatening diseases, dementia and death rises faster with each passing decade of a person's life, experts in geriatrics say that people in their 80s who are active, engaged and have a sense of purpose can remain productive and healthy -- and that wisdom and experience are important factors to consider.

The New York Times spoke to 10 experts in aging to paint a picture of what the next six years might look like for a person of the president's age. These experts have not examined or treated Mr. Biden, though they have looked at publicly available information, including a medical report issued by the White House last year, a day before his 79th birthday.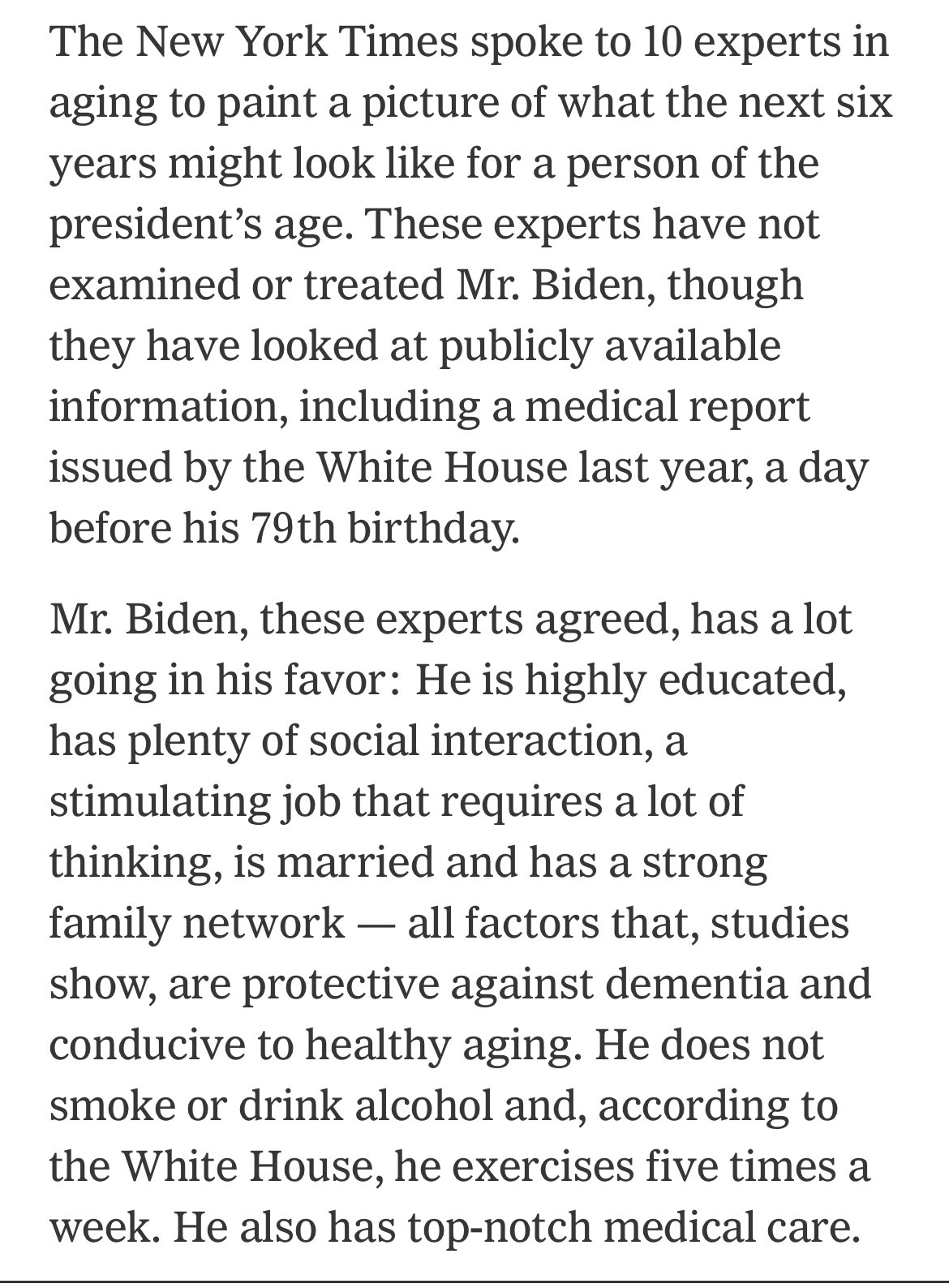 In other words, he has a big pile of advantages that should reduce his risk factor for dementia.
The one big red flag, doctors say, is that he clearly already has advanced dementia.
Oddly, the New York Times' "experts" seem to miss that "little warning sign" entirely.
The New York Times then declares that Biden is a "super-ager" -- and they include Trump as "fitting the profile" of a "super-ager," so as, I guess, to get some bipartisan buy-in to this proposition.
Jay Olshansky, an epidemiologist at the University of Illinois Chicago, names both Mr. Biden and former President Donald J. Trump, who is 76, as likely fitting the profile of "super-agers" -- a "subgroup of people that maintain their mental and physical functioning and tend to live longer than the average person their age."
@JosephWulfsohn points out that the same paper ran a different Narrative six months ago: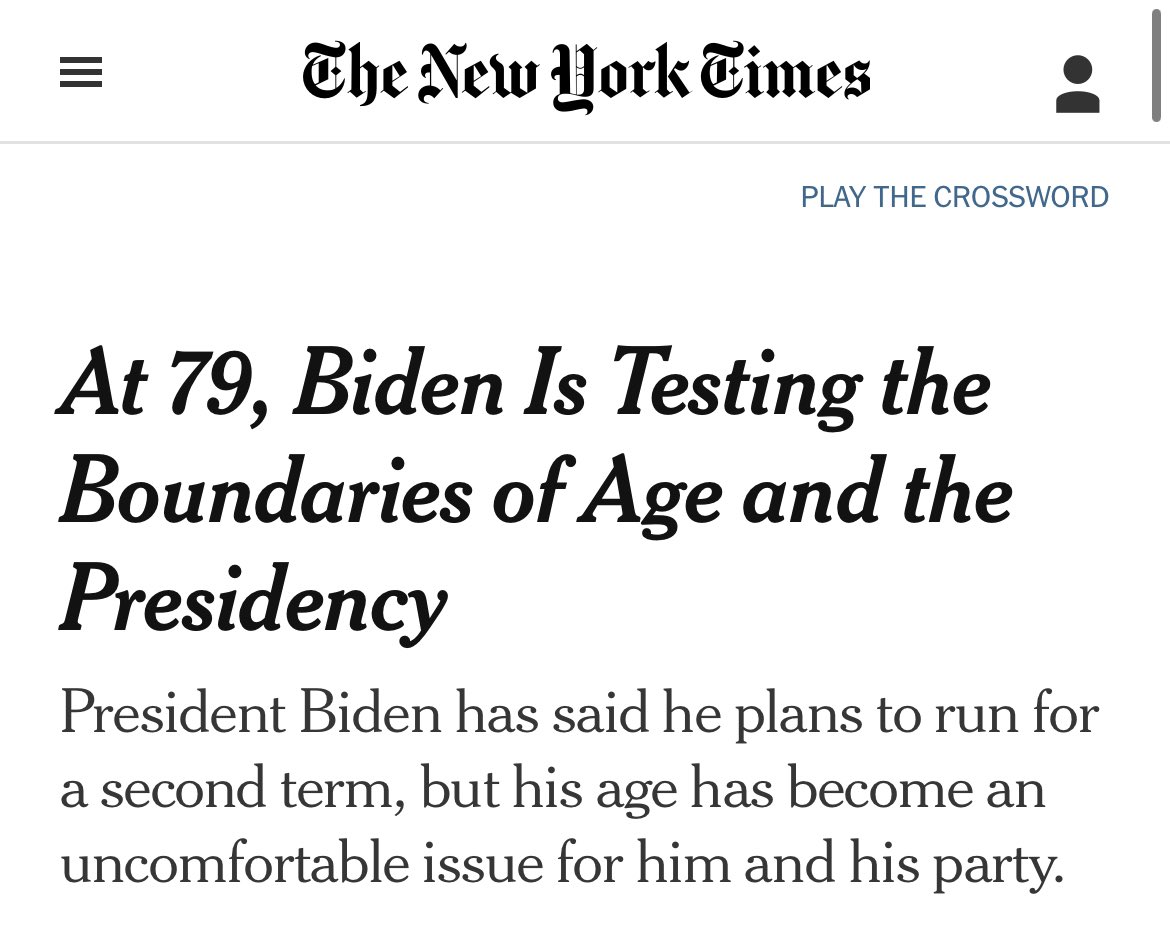 Why the sudden shift? Noah Blum has it exactly right:
Noam Blum @neontaster

No red wave so now we gotta start talking about how hale and healthy he is.
See, two weeks ago, the leftwing establishment was convinced the Democrats were going to be blown out in the midterms, and this would, of course, be due largely to Biden's historically poor performance in office.
Weeks ago, the Narrative was all about nudging -- or firmly shoving -- the decrepit old man out of the 2024 race.
But the Democrats didn't get blown out, and now it seems that Biden will fight very hard to remain the 2024 candidate, and that nudging him or even vigorously throwing him down the stairs will not work to get him off the ticket.
Therefore, the new Narrative goes into operation -- to convince you that Biden is perfectly healthy and that all of the prior reportage about Biden's ill-health and visibly disintegrating mental acuity was just a Right-Wing Lie, even if it came from... the New York Times itself.
See, "wisdom and experience are important factors to consider" as far as predicting someone's cognitive health, whatever the f*** that means. All aged persons are, definitionally, wise and well-experienced, and yet this does not seem to protect most of them from inevitable cognitive decay. But "experts" say we should "consider" wisdom and experience to be protective against dementia in Biden's case only because Shut Up, Racist.
Also protective against dementia? Adrenochrome.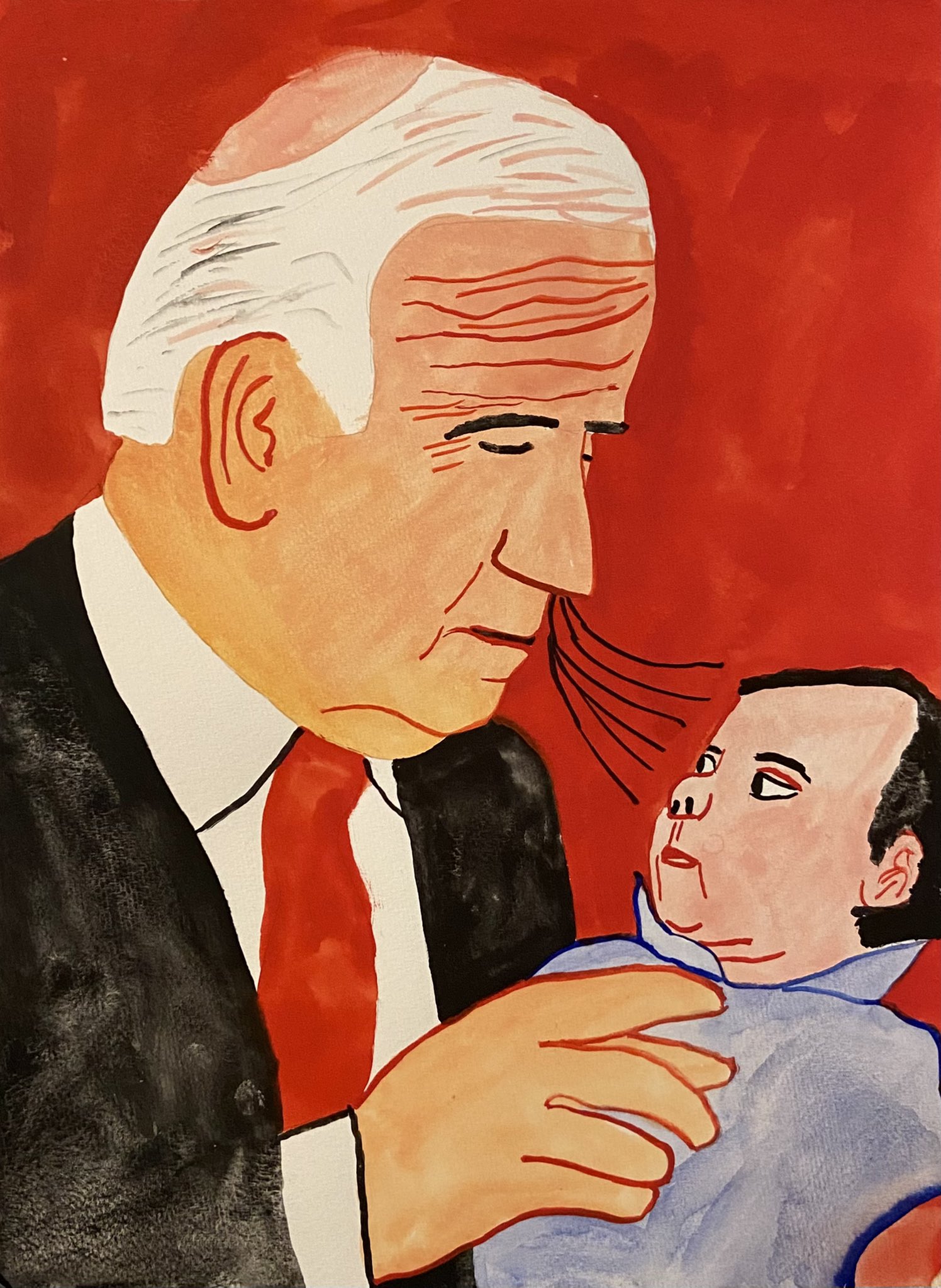 posted by Ace at
01:17 PM
|
Access Comments