« Show Cow Cafe
|
Main
|
Daily Tech News 23 November 2022 »
November 22, 2022
Tuesday Overnight Open Thread (11/22/22)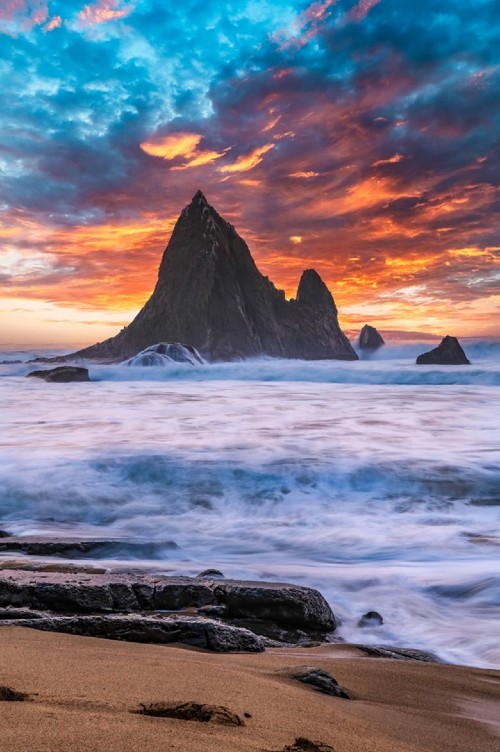 ***
The Quotes of The Day
Quote I

"They actually attacked me so hard. They tried to get my name taken off the ballot. This was earlier this year, and I couldn't defend myself and raise money for attorney fees. My attorney fees are approximately around $700,000," Rep. Marjorie Taylor Greene (R-GA)
Quote II

"I'm completely confident that my plan is legal. But it isn't fair to ask tens of millions of borrowers eligible for relief to resume their student debt payments while the courts consider the lawsuit." White House resident Joe Biden
Quote III

"Because it's lipid soluble, it is stored and slowly released, [so] once you've taken a prophylactic dose, and I think it's like the cumulative dose of about 400mg, that your risk of getting COVID is close to zero and you can actually stop it for a while," Dr. Paul Marik
***
On this day in history....... JFK assassinated. Today's Democrats Commies would applaud on Mastodon.
***
So no one in marketing did any research? What do Islamic countries strictly forbid?

Budweiser will send its unsold beer to the World Cup winner

Budweiser has decided to send all of its unsold beer to the winner of the World Cup after Qatar banned beer sales in the stadiums.
***

Well that certainly didn't work out.

Woman Who Flew 3,000 Miles for Online Date Killed, Allegedly for Her Organs

A Mexican woman flew to Peru to meet a man she got to know online. But weeks later, her body parts washed up on a local beach.
***

Of course there is nothing to see here. Move along.


1502 Athlete Cardiac Arrests, Serious Issues, 1029 of Them Dead, Since COVID Injection

It is definitely not normal for so many mainly young athletes to suffer from cardiac arrests or to die while playing their sport, but this year it is happening. Many of these heart issues and deaths come shortly after they got a COVID vaccine. While it is possible this can happen to people who did not get a COVID vaccine, the sheer numbers clearly point to the only obvious cause.

Important Notes: The number of dead are included in the total number. There are also dozens of reports that are not included in the total number shown in the headline because they are not or may not be vaccine-related.

The so-called health professionals running the COVID vaccine programs around the world keep repeating that "the COVID vaccine is a normal vaccine and it is safe and effective."
***

Is there anything in this country which isn't offensive?

A popular hiking spot in the Grand Canyon is changing its racially offensive name after an agreement was reached with a local Native American tribe.

Indian Gardens – which is a location along the park's Bright Angel Trail – will now be called Havasupai Gardens, the National Park Service said in a statement. It was previously known as Ha'a Gyoh in the Havasupai language.

The move reflects the fact that members of the Havasupai tribe were removed from the inner rim canyon area almost 100 years ago. The last Havasupai resident, known as Captain Burro, was forcibly removed in 1928.

"This renaming is long overdue. It is a measure of respect for the undue hardship imposed by the park on the Havasupai people," said the park superintendent, Ed Keable.
***
The ONT Musical Interlude & Winter Weather Advisory Emporium
&&&
&&&
***

Always check your order before leaving the drive through. Genius Award Winner.

Man allegedly pulls gun on Wendy's employee after not getting sauce with his meal
Wendy's employees closed the drive-thru and called 911 after he allegedly drew a gun over a missing sauce packet
***
Lost. Found. Tonight's Feel Good Story of The Day.

Man Finds Diamond Ring Worth $40,000 On The Beach And Happily Returns It

A man found a platinum and diamond ring worth $40,000 buried on a beach in Florida and returned it safely to its owners.
***

Tonight's ONT has been brought to you by Consideration Failure.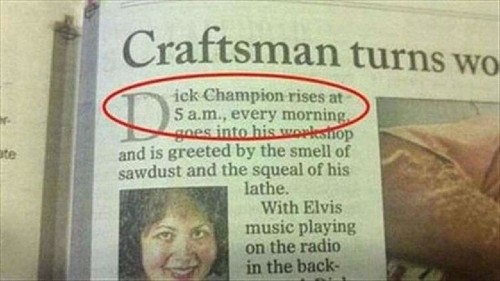 Notice: Posted with permission by the Ace Media Empire and AceCorp, LLC. Legal representation by Dewey, Cheatem & Howe, S.C. Modified GMOs used in the production of The ONT.

posted by Misanthropic Humanitarian at
09:59 PM
|
Access Comments