« Dog Sandwich Cafe
|
Main
|
Daily Tech News 22 November 2022 »
November 21, 2022
Monday Overnight Open Thread (11/21/22) Just Another Night In The Wilderness Edition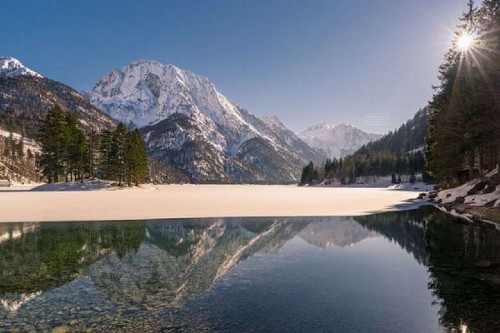 ***
The Quotes of The Day
Quote I

How does the most sophisticated financial system in the history of civilization allow a virtue-signaling nerd to nearly wreck it? Where were the Federal Trade Commission, the Department of Justice, the IRS, and all the other alphabet soup agencies that supposedly exist so that someone like Bankman-Fried does not? Where is Merrick Garland and his special prosecutors, the FBI with its televised SWAT swoops and leg irons? Victor Davis Hanson
Quote II

"This is what happens when you inject a population with a bioweapon…The expose example just revealed United States government data. By our own government's admission – now this is about our children, COVID-vaccinated children are 4423% more likely to die than unvaccinated children. But our press won't tell anyone about this. So what you have is this endless stream of propaganda, story after story after story that has parents leading their kids to the front of the line to get this injection that literally makes them 4423% more likely to die than people who haven't had this shot," Stew Peters
Quote III

"We've changed the looks of his groin forever, if you know what I mean," Polk County Sheriff Grady Judd
***

But he has Jewish roots, so that should be taken into account, amirite Your Honor?

One of two men accused of plotting to attack New York City synagogues is Jewish and the grandson of a Holocaust survivor, his attorney claimed in court Saturday.

Matthew Mahrer, 22, was ordered held on $150,000 bail at his arraignment in Manhattan Criminal Court on charges of criminal possession of a weapon though his lawyer asked that he be released on his own recognizance.

"There are a lot of questions here," defense attorney Brandon Freycint said of Mahrer, who has allegedly been diagnosed with autism, bipolar disorder, anxiety and ADHD.

"My client is of Jewish heritage. He resides with his parents and his grandfather is actually a 93-year-old Holocaust survivor — and my client is his part-time caretaker," Freycinet said.
***

Talk is cheap. Back up your babble Cornell University President Martha Pollack. I for one am not holding my breath.

Cornell University President Martha Pollack promised that students who shut down Ann Coulter's speech earlier this month would face consequences.

Pollack confirmed during a Nov. 15 assembly meeting that the students, who were warned and escorted from the event for preventing Coulter from speaking, would be referred to the Office of Student Conduct" who would then assign "punishments."

"I will just be honest, I think this was a really stupid move," Pollack said of the protest in an audio recording obtained by The Cornell Review. "Ann Coulter's basically irrelevant at this point… and this is exactly what she wanted."
***
***
Elon Musk continues to be a burr under the saddles of Democratic Communist Senators.

Elon is pointing out in a way that words alone can't that the Democrats are hypocritical for whining and raving about Twitter while ignoring a real scandal—the collapse of the cryptocurrency exchange FTX, and the tens of millions donated to their coffers by its founder, Sam Bankman-Fried. As my colleague Nick Arama reported, Chair of the House Financial Services Committee Maxine Waters was asked if Dems who received campaign cash from FTX should give it back. Waters: "Well, I don't want to get into that."
***

Breaking News Oil based enamel paint doesn't dry in Miami, FL humidity. Or, World Cup news.

TOPLINE The U.S. men's national soccer team tied Wales 1-1 Monday afternoon in its first World Cup match in eight years, leaving the Americans' hopes of advancing to the group of 16 uncertain as the team prepares for high-stakes matches against England and Iran.
***

Back in my day when my kids were small I wouldn't have let them be pigs in public. Yeah, I know, get off my lawn.

Mother Is Handed A Dustpan And A Brush To Clean Up After Her Baby, Wonders If That's Unreasonable

It's no secret that babies are notorious for creating food messes left and right. Especially when stressed-out parents are trying to feed them in a highchair out in public, whether that's in a nice restaurant or a child-friendly establishment.

While all messes can be cleaned, the debate about who is responsible for sweeping up the bites the child plops on the floor is a never-ending one. And one story on the British parenting forum Mumsnet exemplifies this perfectly.
***

Kevin, why didn't you push your pal Paul Ryan and others in the GOP when you were in the majority? Oh wow, you can play petty politics too, way to go Kev.

On Sunday, House Minority Leader Kevin McCarthy (R-Calif.) reaffirmed a previous promise to take action against several far-left members of Congress who currently have seats on important committees despite dangerously radical beliefs.

Axios reports that, in an interview on Fox News, McCarthy promised to remove at least three prominent Democrats from their committee assignments: The aspiring House Speaker said he would "not allow" Congressmen Eric Swalwell (D-Calif.) and Adam Schiff (D-Calif.) to serve on the House Intelligence Committee any longer; he also said he would have Congresswoman Ilhan Omar (D-Minn.) removed from her position on the Foreign Affairs Committee, due to her history of "antisemitic comments."
***
The ONT Musical Interlude & Smug Satisfaction Emporium
On this day: 21 Nov 2017
American actor, singer, songwriter, and guitarist David Cassidy died of liver failure aged 67. He was known for his role as Keith Partridge, the son of Shirley Partridge (played by his stepmother Shirley Jones), in the 70s musical-sitcom The Partridge Family, which led to him becoming one of popular culture's teen idols. The Partridge Family had the 1970 US No.1 single 'I Think I Love You', and the 1972 UK No.3 single 'Breaking Up Is Hard To Do'. As a solo artist he scored the 1972 UK No.1 single 'How Can I Be Sure'. via thisdayinmusic.com
&&&
***

Who has the biggest wiener? Obviously tonight's Genius Award Winner.

SAN DIEGO — A 21-year-old hot dog vendor was arrested for stabbing a person after an alleged turf war between out-of-town vendors set up outside Petco Park late Saturday night.

San Diego police responded to 10th and K Street in the Downtown area of San Diego around 10:30 p.m. Saturday following reports of a large brawl involving 10-15 people, according to an officer on scene.

Duke Dumont played at Petco Park before the incident was reported, which drew a crowd of thousands of people and typically also provides an opportunity for local vendors to feed hungry concertgoers in search of a quick and tasty bite.
***
Unarmed patrons risk their lives. Tonight's Feel Good Story of The Day.

Here's what we know about the Colorado Springs shooting.

Two patrons subdued the gunman
Colorado Springs Police Chief Adrian Vasquez said the gunman began shooting as soon as he entered the nightclub. At least two people helped subdue the gunman, which the chief described as heroic.

"We owe them a great debt of thanks," he said at a news conference Sunday.
***

Tonight's ONT has been brought to you by Black Friday Fashion Reminders.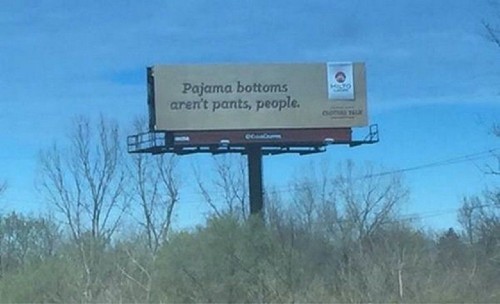 Notice: Posted with permission by the Ace Media Empire and AceCorp, LLC. ONT Tips, cranberries, sage & 20/0 fan brushes to petmorons at gmail dot com.


posted by Misanthropic Humanitarian at
10:02 PM
|
Access Comments