« Saturday Morning Coffee Break & Prayer Revival
|
Main
|
Saturday Gardening, Puttering and Adventure Thread, Nov. 19 »
November 19, 2022
Pre-Thanksgiving Thread before the Gardening Thread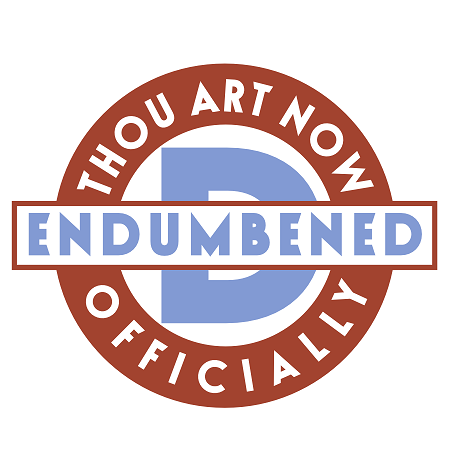 From Dr_No
Are we living through the Grand Endumbening?
I'm sure you can think of some aspects of life in which it seems like our society has been endumbened.
* * * * *
FTX - some family connections
This seems to be a story which gets more convoluted, stupid and bizarre the deeper people look into it, but Ed Driscoll put some items together related to the parenting of SBF, the originator of the disastrous FTX, via which SBF promised to do much good in the world:
Nine years ago, when crypto-fraudster @SBF_FTX was 19, his mother, a Stanford professor, wrote a very long article making the case that free will is a myth and that we should not blame people for committing crimes.
She describes a guy growing up in bad circumstances, and asks if he should be held responsible for his crimes. . .
How should we think about Smith's level of moral responsibility?" She adds, "parental income and education are the most powerful predictors of whether a three-year-old will end up in the boardroom or in prison..."

According to Fried's own argument, we should hold her son *more* responsible for his fraud, given his rich, educated parents. . .

I'm sure she could think up other reasons why her son should not be held responsible.
*
Sam Bankman-Fried's father drafted tax legislation for Elizabeth Warren, donated thousands to Dems

How will that affect the congressional hearing on FTX, do you think?
This naturally leads to "conspiracy theories", too.
*
FTX founder Sam Bankman-Fried's family boasts deep ties to Democrat power players
The Bankman-Fried brothers announced they were 'looking to make a splash' in the midterm elections in May
Do you think they did? SBF himself gave 38 million, according to the article. Details at the link. There's also a video discussing some of the possible legal fallout from the collapse of FTX.
*
"Decentralized" crypto?

Yesterday, in the car, I heard part of a radio program with guests from a start-up crypto company out of Fresno featuring "decentralized control". Interesting concept, and they promised that it bypasses all of the problems that beset FTX. Local exchanges of goods and services are emphasized.
With an undertone of desperation, I think. Though they are trying not to sound TOO worried. I think they could be wiped out, though. By the government behemoth.
Maybe their plan should be how "crypto" should function. I don't know enough to say. But how would it compare to our current monetary systems, or those promised by the WEF?
Do you have any ideas about how we could keep exchange of goods going if our monetary system collapsed?
Regulation is the big worry for them right now, after FTX. They know that some regulation is appropriate, but they fear a "one approach for all" mentality, which is the probably approach Washington will take.
I have no background in this stuff, but if you do, you can listen, starting at about 2:30 minutes, to the "Friday 11/18 - Get Anubit, FTX, University of Virginia" podcast (from the hour 3 broadcast) here.
They seem to know what they are talking about, in stark contrast to the people at FTX, who became the darlings of the high and mighty.
* * * * *
Can we begin to reverse the Grand Endumbening?

Thanksgiving is coming up. Any topics of conversation below with visitors?
*
Depriving students of greatness. Do we need to start Classical Schools?:
*
Re-programming Cuban-Americans to replace thankfulness with leftism. How to we counter-act this?:
*
Bonus:
* * * * *
Music
* * * * *
Hope you have something nice planned for this weekend. Will you be traveling this week? Stay safe.
This is the Thread before the Gardening Thread.
Serving your mid-day open thread needs
* * * * *
Last week's thread,November 12, Who gets to choose the experts?
Comments are closed so you won't ban yourself by trying to comment on a week-old thread. But don't try it anyway.

posted by K.T. at
11:23 AM
|
Access Comments