« Folks, Get Ready for a Shock: With His Last Action as a Senatorial Candidate, Evan McMullin Lied In a Preening, Narcissistic, Sanctimonious Way
|
Main
|
Body-Positive Biological Male Wins "Miss America" Pageant in New Hampshire »
November 11, 2022
MARCO RUBIO CALLS FOR A DELAY IN THE VOTE ON SENATE LEADERSHIP TO MAKE SURE THE LEADER ACTUALLY ALIGNS WITH THE INTERESTS OF VOTERS WHO POWERED THE FLORIDA ELECTION TRIUMPH
Marco Is Running Himself?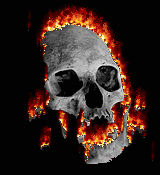 He's openly -- or very nearly openly -- saying that Mitch McConnell does not align with the interests of the New Republican Coalition.
Now, one thing Little Marco could mean, which I would not like, is, "Hispanics are now part of our coalition so we must immediately push for Comprehensive Immigration Reform, like I pushed for for twelve years, and Mitch McConnell isn't sufficiently devoted to selling out American workers to corporate global interests."
But I'm pretty sure Mitch McConnell is sufficiently devoted to selling out the working class to his corporate global donors, so I don't think that's it.
I think Little Marco -- or as I will now call him, "Average-Sized, Or Possibly Larger, Marco" -- is saying, is that Mitch McConnell represents the corporate globalist old guard and is no longer fit to lead a Republican Party which is oriented to the working class and middle class.
Marco Rubio @marcorubio

US Senate candidate, FL


The Senate GOP leadership vote next week should be postponed

First we need to make sure that those who want to lead us are genuinely committed to fighting for the priorities & values of the working Americans (of every background) who gave us big wins in states like #Florida
Rick Scott, a fellow Floridian, has already challenged Mitch McConnell for leadership of the caucus; I imagine Average-Sized or Possibly Larger Marco intends to support him.
This could go places, maybe.
Eddie Scarry @eScarry

McConnell retirement announcement countdown.
Well, McConnell will not remain in the Senate if he's demoted. If he loses, he'll resign.
If you want to know how that works: The Governor of Kentucky is a Democrat, Andy Beshear, who won in the Democrat wave year of 2018. The Kentucky legislature, however, passed legislation controlling the replacement of departing senators, by which they will submit a list of potential replacements, and the governor can only pick a name from that list to replace McConnell.
I think the governor has claimed that is an unconstitutional law but I don't see how it is.
In the meantime, McConnell is promising money for Herschel Walker's runoff bid, as governor Brian Kemp will provide the troops and expertise for the turn-out effort.

Is Average-Sized or Larger Marco making a play to be Majority (or Minority) Leader himself?
Mollie @MZHemingway

If a united GOP is a strong GOP, Rubio is clearly a solid candidate for Leader. While an establishment figure in many good ways, he also embraces and is embraced by many America First folks, doesn't have Mitch's baggage of utterly despising voters, and is appealing and savvy.