« Mid-Morning Art Thread
|
Main
|
"Gentlemen! I Despise Each and Every One of You:" Japanese Candidate for Governor of Tokyo is So #Based He Makes Us Look Like David French Hunched Over and Tugging At His Shame In the Closet »
November 07, 2022
THE MORNING RANT - Pepsi About to Receive First Tesla Semis (Subsidized at $40k Per Unit By US Taxpayers); Severe Head Injury to High School Girl Spiked By "Trans" Volleyball Player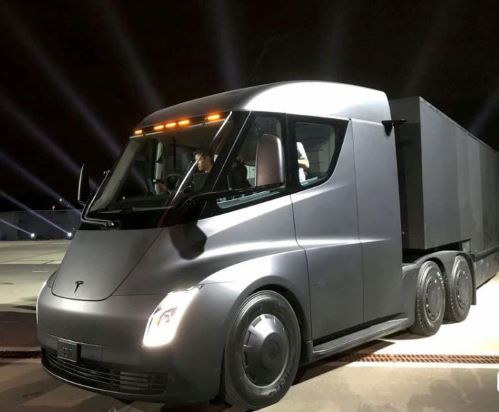 Tesla's first electric Semi truck is scheduled for delivery in less than a month. Elon Musk is claiming that this truck will have a range of 500 miles, so it will be interesting to see if real world range holds up, considering that the claimed range of electric Ford and Chevrolet pickup trucks evaporates when actually towing.
Musk says Pepsi to receive Tesla's first Semi trucks in December [Reuters]
Tesla Inc is starting Semi electric commercial truck production and PepsiCo Inc will get the first deliveries on Dec. 1, the electric vehicle maker's chief Elon Musk tweeted on Thursday.

Back in 2017, PepsiCo reserved 100 of Tesla's semi electric trucks as it sought to reduce fuel costs and fleet emissions.
Well if Tesla is willing to use its capital for research and development, and if Pepsi is willing to put up its money to get the product launched, then the marketplace can sort out whether there is a functional use for this product, and if the technology is ready.
If only…
The truck is expected to cost $180,000, although it would qualify for a tax break of up to $40,000 under a U.S. subsidy program approved by the Senate.
Our government's reckless spending has created the runaway inflation that is destroying family budgets and making the basic necessities of life unaffordable for millions of Americans.
So aren't you glad to know that you as a taxpayer are subsidizing over 20% of the cost of this green PR-stunt for Elon Musk? As you vote tomorrow, remember that our current Senate believes that taking money from your wallet to subsidize Tesla and Pepsi is a better use of your income than leaving that money in your wallet for you to spend.
*****
Teenage Boys Harming Teenage Girls Is OK When It's Done in the Name of Transgenderism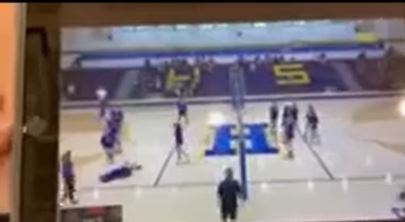 Do you support the idea of a physically mature male slamming a volleyball into a teenage girl's face at 70-mph?
[Content warning – a video is embedded in The Blaze story linked below.]
High Scool girls' volleyball player suffers severe head, neck injuries after trans opponent spikes her in the face with the ball
A girls' high school volleyball player in North Carolina recently suffered severe injuries to her head and neck after a trans opponent spiked a ball into her face.

Early last month, Hiwassee Dam High School competed against Highlands High School in a girls' volleyball tournament. During the game, an unnamed biological male playing for Highlands spiked a ball over the net and hit an unnamed Hiwassee Dam player directly in the face.

The girl is still said to be experiencing long-term concussion symptoms, such as vision problems, and has not been cleared to return to play either by a physician or a neurologist.
A great many feminists, along with much of the American left, are OK with this. And let's face it, polite Republicans who fear being called "transphobic" are also complicit if they won't speak in opposition to men invading women's sports (and women's dressing rooms.)
Because there is clearly an absence of leadership in North Carolina to protect its schoolgirls, the local school board has chosen to take action by itself to protect its girls. It has pre-emptively forfeited future matches against the school that allows a "trans" biological male to injure opposing girls on the volleyball court.
As a result of her injury, the Cherokee County Board of Education voted 5-1 to cancel all future volleyball games against Highlands High School, citing a "safety issue."

Cherokee board member Joe Wood said that "a coach of 40 years said they'd never seen a hit like this. That was really what sealed the decision, at least on my part."

Fellow board member Jeff Tatham added that the ball had allegedly been traveling at 70 mph when it struck the girl's face. "I don't know if that's faster than normal, but it seemed like it was coming off very fast, abnormally, especially fast," Tatham said. "It not only hit her in the face, then the ball came off of her face with enough force to then go back through the net."
Allowing men to physically abuse women in the name of "compassion" for transgenderism is a cultural sickness that must be stopped.
*****
Songs of the Season
Tomorrow is election day, and the left is making the bizarre argument that "democracy is in danger" if we the people dare to democratically vote the current government out of power.
Willie Nelson may be an idealistic lefty, but he is prescribing the exact electoral medicine that this country needs tomorrow: "Vote 'em Out."
If you don't like who's in there, vote 'em out
That's what Election Day is all about
The biggest gun we've got
Is called "the ballot box"
So if you don't like who's in there, vote 'em out

Vote 'em out (vote 'em out)
Vote 'em out (vote 'em out)
And when they're gone, we'll sing and dance and shout
Bring some new ones in
And we'll start that show again
And if you don't like who's in there, vote 'em out

If it's a bunch of clowns you voted in
Election Day is comin' 'round again
If you don't like it now
If it's more than you'll allow
If you don't like who's in there, vote 'em out

Vote 'em out (vote 'em out)
Vote 'em out (vote 'em out)
And when they're gone, we'll sing and dance and shout
Bring some new ones in
And we'll start the show again
And if you don't like who's in there, vote 'em out
Wishing you a joyous Election Day!
(buck.throckmorton at protonmail dot com)


posted by Buck Throckmorton at
11:00 AM
|
Access Comments