« Obscured Moon Cafe
|
Main
|
Daily Tech News 10 November 2022 »
November 09, 2022
Wednesday Overnight Open Thread (11/09/22)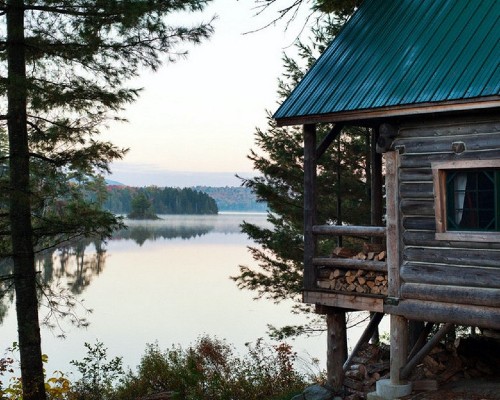 ***
The Quotes of The Day
Quote I

I'm not out here with this dumb alarm asking you guys to love abortion. I am asking you to love women, enough, to trust women enough to make their own difficult decisions and to vote for the people who will make that happen tomorrow. Our daughters should not have to fight the battles our grandmothers won." Molly McNearney (Mrs. Jimmy Kimmel)
Quote II

'When you win, bring it back to Malibu, because I'll feel much better knowing there's a piece of me here." Actor Sean Penn
Quote III

In the first place, God made idiots. That was for practice. Then he made school boards. Mark Twain
Quote IV

"Given the fluid nature of the situation we have no comment right now."Dan Madge, a spokesperson for the Ontario Teachers' Pension Plan
Quote V

"In the same way that I experience being a woman in a man's body, I experience that I should have been paralysed from the waist down. This is not a desire to be a burden on society. It is about the wheelchair being an aid for me to function in everyday life, both privately and at work," Jørund Viktoria Alme
***
Perhaps it is because I'm a cynical guy, I never thought the Red Wave was going to come. Too be honest, we did about what I expected. That said, I have some general observations about yesterday's mid-term elections.

Pennsylvania proves that voters vote for the party rather than the candidate. We know they elected a mentally challenged senator. They also re-elected a dead man.

Wisconsin is very fortunate that the Democrats put up an all-American Hating communist by the name of Mandela Barnes. Ron Johnson is the first 3 terms Republican senator that I recall in my life time.
The Republican party has to adopt the tactics of the Democrats when it comes to Get Out The Vote and other ground game efforts.
Contrary to what Rep. Marjorie Taylor Greene thinks, I believe that Donald Trump did cost some Republican pick ups. I'm looking at Wisconsin and GOP Gov. candidate Tim Michels, Georgia Republican Senate candidate Herschel Walker and Pennsylvania GOP Senate candidate Dr. Oz.
Oz and Michels both carpet baggers and Trump endorsed. Both lost and I can't speak for Oz's ground game, Michels really didn't have one. You can buy all the advertising in the world but you have to connect with the voters and a ground game helps with that.
The national GOP has to spend money and assist in the ground game of candidates which have a chance of beating weak incumbent Dems. I'm looking at you Mitch McConnell.
I didn't look up the numbers for Oz. But Michels under performed Sen. Ron Johnson who eked out a win.

Arizona is no longer a solid Red State. Or am I wrong and have read to much into the governor's and senate race? I know one thing. Arizona is no longer the conservative bastion that gave us Barry Goldwater.

Just my observations. There is no one single factor that caused the Red Dribble as ace so eloquently named it.
***

"But you can't hold a whole fraternity responsible for the behavior of a few, sick twisted individuals. For if you do, then shouldn't we blame the whole fraternity system? And if the whole fraternity system is guilty, then isn't this an indictment of our educational institutions in general?"

Cornell University has suspended all parties and social events hosted by fraternities after campus police said one student reported a sexual assault and another four reported their drinks being drugged.

The events all allegedly occurred at off-campus houses affiliated with the school's fraternities, according to university officials in a letter to the community on Monday.

The student-led Interfraternity Council, which governs all council-recognized fraternities at Cornell, made the decision to temporarily suspend social events on Sunday following an emergency meeting.

"Fraternity leaders will take this time to implement stronger health and safety plans. No IFC-affiliated social events will resume until student leaders and Cornell staff are confident activities can take place responsibly and safely," wrote Cornell President Martha E. Pollack and Ryan Lombardi, vice president of student and campus life.
***

Learn to ask, #DoYouWantFriesWithThat.

Meta is laying off 11,000 employees, about 13 percent of its workforce, CEO Mark Zuckerberg wrote in a message to staff today. Zuckerberg said his previous decision to increase spending didn't pay off as he thought it would and that Meta's "revenue outlook is lower than we expected at the beginning of this year."

Meta had 87,314 employees as of September 30, 2022, an increase of 28 percent over the previous 12 months.

"At the start of Covid, the world rapidly moved online and the surge of e-commerce led to outsized revenue growth. Many people predicted this would be a permanent acceleration that would continue even after the pandemic ended," Zuckerberg wrote. "I did too, so I made the decision to significantly increase our investments. Unfortunately, this did not play out the way I expected. Not only has online commerce returned to prior trends, but the macroeconomic downturn, increased competition, and ads signal loss have caused our revenue to be much lower than I'd expected. I got this wrong, and I take responsibility for that."
***

Arizona population: 7.276 million (2021). Florida population: 21.78 million (2021) What does Florida do differently than Arizona in counting ballots?

Attention CFP Nation, we are flipping Nevada Red, Kari and Blake will win Arizona, we will control the House and Senate…
***
Spoiled children act up. No word if Mommy & Daddy came to bail them out.

Protesters have scrawled blue graffiti over Andy Warhol's Campbell's Soup Cans.

The two women shouted 'we're in a climate emergency' as they glued themselves to the iconic artwork at the National Gallery of Australia in Canberra.

It was the latest in a series of protests targeting famous pieces of art around the world.
***

So the thin skinned Wokesters at 30 Rockefeller Plaza have the hurtsies. Comedian Dave Chappelle is to host SNL this upcoming Saturday, November 12th.
There's unrest at 30 Rock, Page Six hears, over the decision to sign up Dave Chappelle to host "Saturday Night Live" this weekend.

We're told that some staff writers are so furious that the comedy superstar — who has made transphobic and homophobic jokes — has been chosen to helm the iconic show that they're sitting out the episode.

"They're not going to do the show," an insider told Page Six. "But none of the actors are boycotting."

But Chappelle's rep told us that there was nothing to suggest that there was a boycott when they attended writers' meetings this week.


"SNL" revealed last week the "Chappelle Show" star would host the show with musical guest Black Star on Nov. 12. It'll be his third time as host.

He last hosted the sketch comedy show in 2020, well before Netflix released his 2021 special "The Closer." It angered some viewers because many of Chappelle's jokes were aimed at the trans community. For example, he intentionally misgendered a trans friend and fellow comedian for laughs.
***
Solar panels in a parking lot? What could wrong in France?

In France, solar just got a huge boost from new legislation approved through the Senate this week that requires all parking lots with spaces for at least 80 vehicles – both existing and new – be covered by solar panels.

The new provisions are part of French president Emmanuel Macron's large-scale plan to heavily invest in renewables, which aims to multiply by 10 the amount of solar energy produced in the country, and to double the power from land-based wind farms.

Starting July 1, 2023, smaller carparks that have between 80 and 400 spaces will have five years to be in compliance with the new measures. Carparks with more than 400 spaces have a shorter timeline: They will need to comply with the new measures within three years of this date, and at least half of the surface area of the parking lot will need to be covered in solar panels.

My favorite part of the story? According to the government, this plan, which particularly targets large parking areas around commercial centers and train stations, could generate up to 11 gigawatts, which is the equivalent of 10 nuclear reactors
***
The ONT Is Always Looking Out For YouTM Be careful where you light up that spliff after these elections.

MARIJUANA
Here's how five states voted on the legalization of recreational marijuana
***
The ONT Musical Interlude & Air Fryer Emporium
On this day:9 Nov 1967
The first issue of Rolling Stone Magazine was published in San Francisco. It featured a photo of John Lennon on the cover, dressed in army fatigues while acting in his recent film, How I Won the War and the first issue had a free roach clip to hold a marijuana joint. The name of the magazine was compiled from three significant sources: the Muddy Waters song, the first rock 'n' roll record by Bob Dylan and The Rolling Stones. via thisdayinmusic.com
&&&
Born on this day: 9 Nov 1944
Phil May, singer with the Pretty Things. He played on all of their charting singles, which included 'Rosalyn', (covered by David Bowie on his Pinups album) 'Don't Bring Me Down', 'Road Runner', and 'Cry to Me'. They took their name from Willie Dixon's 1955 song 'Pretty Thing'. He died on 15 May 2020 age 75 after suffering complications from emergency hip surgery. via thisdayinmusic.com
***

Sage, cornbread or firearm stuffing? Genius Award Winner.

TSA Finds Gun Hidden Inside Florida Woman's Chicken
&&&

Cleanliness is next to godliness. Or in this case, Genius Award Winner.

A murder suspect was caught after allegedly stealing a shopping cart jam-packed with laundry detergent in La Verne on Tuesday.

The man was seen bolting out of a Vons supermarket on Foothill Blvd. while pushing a shopping cart filled with over 20 large bottles of Tide laundry detergent, said La Verne Police.

The store's manager was seen chasing after the man in the parking lot.
***
I need two of these tonight.
Gun with a good guy. Tonight's Feel Good Story of The Day, Part I

My wife worries a lot about someone grabbing one of our twin boys while she's strapping the other one into his car seat. A similar scenario just happened in a Walmart parking lot in Warner Robins, Georgia where a 67-year-old man forcefully took a child out of a car and whisked the child into the woods behind the store.

Thankfully, a good guy with a gun saw the horrific crime in progress and interrupted the bad guy as police say he tried to strangle the child.
&&&
Part II of Tonight's Feel Good Story of The Day
***

Tonight's ONT has been brought to you by Head Scratchers.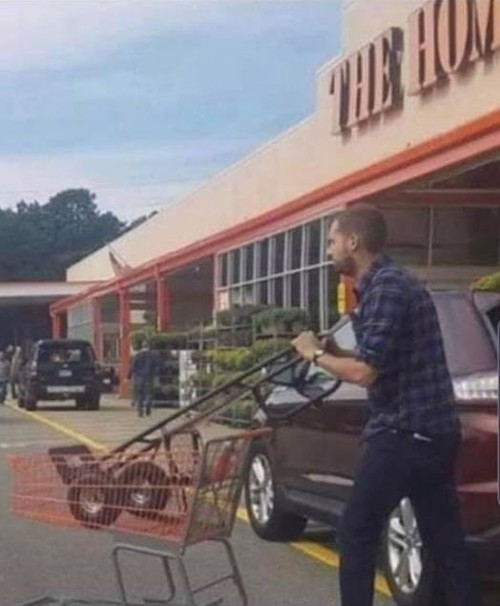 Notice: Posted with permission by the Ace Media Empire and AceCorp, LLC. The ONT is produced in facility that uses nuts, dairy, gluten and lots of other goodies.


posted by Misanthropic Humanitarian at
10:00 PM
|
Access Comments