« Breaking: Post-Millennial: Elon Musk Fires Twitter's "Content Curation" Team
And Their "Human Rights" Team?!
Plus: Fear and Loathing at CNN
|
Main
|
Election Deniers: Some Democrats Believe the Polls are All Lies and Part of a Conspiracy Theory to Make Abortion Appear Less Popular Than It Is »
November 04, 2022
Another Illusion/Republican Conspiracy Theory: Female Jogger R4ped in Central Park by Man With 25 Previous Arrests and Currently a Suspect In Two Other Sex Crimes But Free as a Bird to Attack Women as He Pleases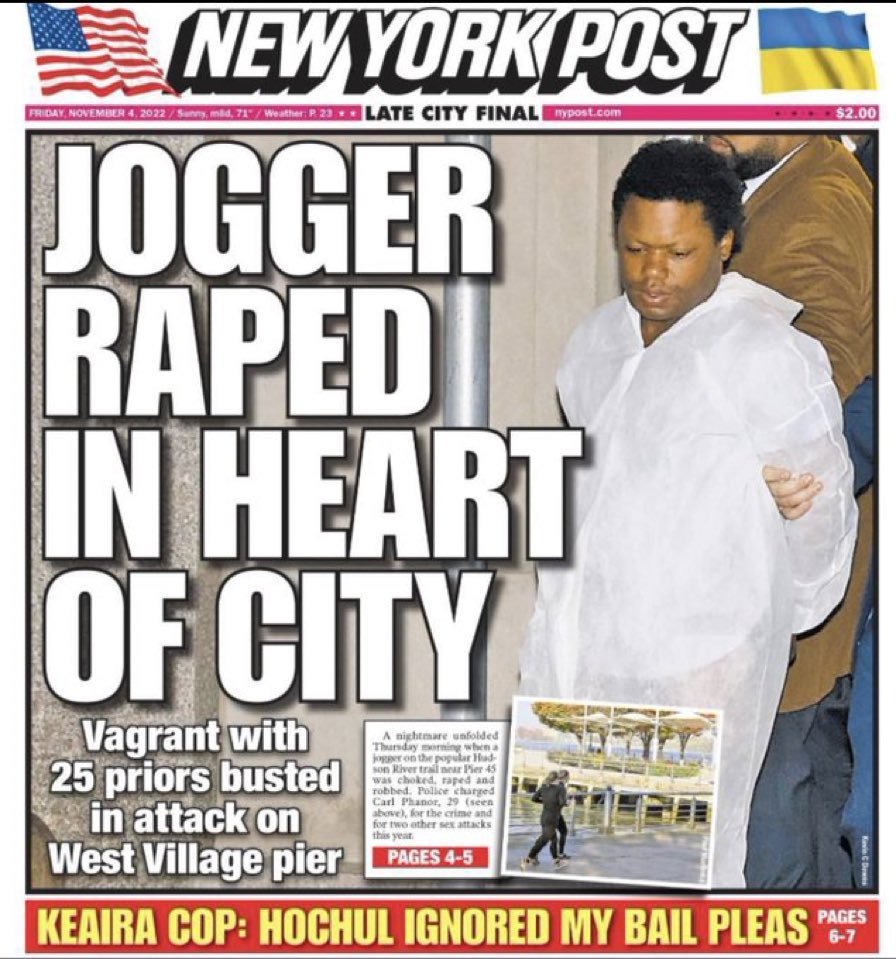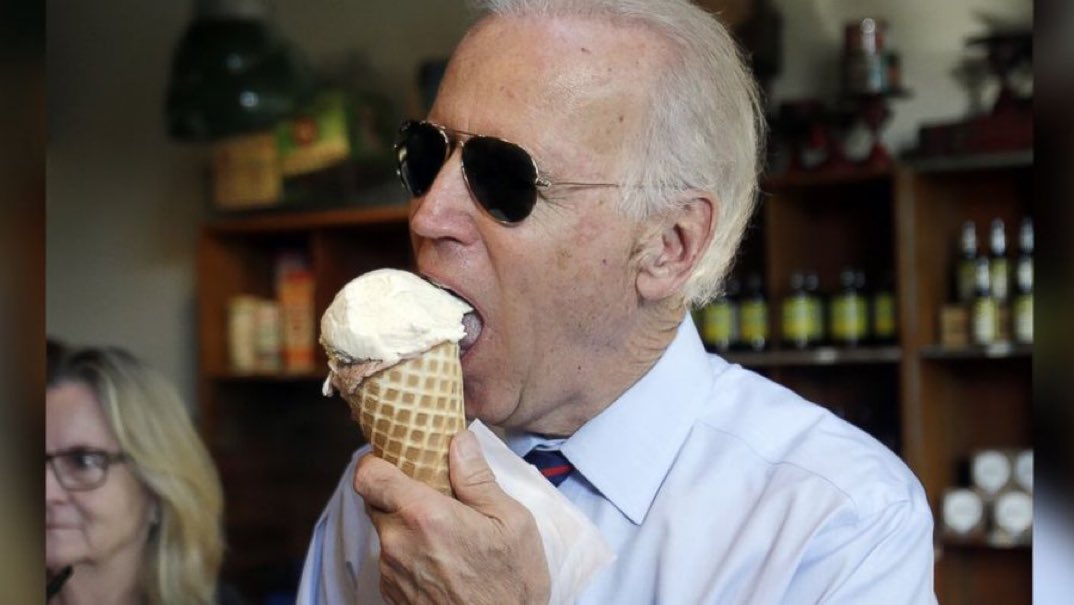 This isn't the news Kathy Hochul was looking for days before an election in which crime is on the ballot.
A woman out for a run in the West Village was raped, choked and robbed Thursday morning by a stranger who left her bleeding on the path before taking off on a Citi Bike after the harrowing attack.

The 43-year-old woman was running around 5:30 a.m. along Pier 45, near West and Christopher streets, when a man grabbed her from behind and choked her until she lost consciousness, police said.

The fiend then knocked her to the ground, took off her clothing and raped her, cops said.

...


The incident comes just over a month after a 35-year-old woman was sexually assaulted and robbed at knifepoint while jogging at Fort Tryon Park in Inwood.

Kenneth Miller, 31, was arrested in connection with that incident, police said.

Another jogger was sexually assaulted in late March on the Hudson River Greenway at Pier 40 near West and Clarkson streets, police said.

Rapes citywide are up nearly 16% so far this year compared to this time period last year, NYPD data show.

In the Sixth Precinct, where the attack happened, rapes are up 22%, data show.


...

She later learned the woman had been physically assaulted but didn't realize she'd been raped and robbed until The Post contacted her.

"That's so horrible," said Sumkin, who runs in the area each morning around the same time the attack happened.

"We should be able to run in peace without getting attacked by people. I think there should be a reallocation of law enforcement to that area, you know, increased patrols, so we can run and feel safe doing so," she continued.

"We shouldn't be putting ourselves at risk to work out in the mornings."

When asked if she will head back to the area for her daily run, Sumkin said she plans to "switch up" her route.

"Maybe treadmills for a little," she said.

Yes, we must all remained locked inside our homes so that violent, mentally ill, serial-offender homeless men can roam the streets freely.
He was free to rape despite having been subject of 25 prior arrests and being the suspect in two different sex crime cases.
A homeless man wanted for two sex crimes -- and who has at least 25 prior busts -- was arrested in connection with the rape of a jogger in the West Village on Thursday and charged in all three cases, police and law-enforcement sources said.

Carl Phanor, 29, was busted at the Port Authority bus station several hours after the assault, which took place around 5:30 a.m. at Pier 45, the sources said.

Police say he grabbed a 43-year-old woman from behind as she ran in Hudson River Park, choked her and sexually assaulted her before robbing her and, according to a witness who called 911, leaving her shoeless and with blood running from her face and elbows.

He was charged with rape, grand larceny, predatory sexual assault and invalid use of a credit card.


Phanor also was hit with charges in two previous attacks on city women -- one from late March and the other in early October.

Prior to the sex-crime arrests, Phanor had been busted at least 25 other times, mostly for petit larceny, assault, drug possession and drug dealing, sources said. Seven of those arrests were sealed.

He refused to answer questions from reporters as he was escorted by detectives out of the NYPD's Special Victims Division in Lower Manhattan Thursday night.

Hochul continued defending the cashless bail "reform" that allowed this rapist to be out on the streets after 25 arrests.
Don LeMon then issued his own "Fact" check and claimed that there's "no evidence" that cashless bail has a "major" impact on crime rates.
CNN issued a clarification agreeing with Democratic New York Gov. Kathy Hochul after she suggested that bail reform in her state has no substantial impact on crime rates.

During a Friday appearance on "CNN This Morning," Hochul was asked by host Poppy Harlow about GOP opponent Lee Zeldin's plan to repeal bail reform in the state.

Zeldin revealed in October that he would declare a crime emergency on day one, unlocking executive powers that would allow him to suspend state laws that limit cash bail, solitary confinement and the ways gunmen under 18 can be tried in adult court.

Hochul told CNN that such an approach was "simplistic," and said that support for the police and touting "violence disruptor" programs was a better alternative. She also claimed that Zeldin did not support funding for the police, whereas she tripled the budget.

"To say that you're going to just change one part of the system shows a naiveté that is not going to be a real solution," Hochul said.

The New York governor also said that she has made "targeted changes" to bail reform laws, and said that while she is always open to look at it again, the data showed cashless bail was not a significant cause of crime. She also suggested that Zeldin wants more guns in schools, in the subways and around the city as a way to combat crime.

CNN co-host Don Lemon then issued a clarification.


"This is according to CNN and other fact-checks--there is no evidence to suggest that bail reform is a major factor, and you know if that changes, of course we will tell you, but so far there is no evidence linking bail reform to what has been taking place in some cities," he said.

posted by Ace at
04:30 PM
|
Access Comments