« EMT 11/06/22
|
Main
|
Reagan's 11th Commandment Is Mandatory In Today's Climate: Violating It Is A Sign Of Desperation »
November 06, 2022
Sunday Morning Book Thread - 11-06-2022 ["Perfessor" Squirrel]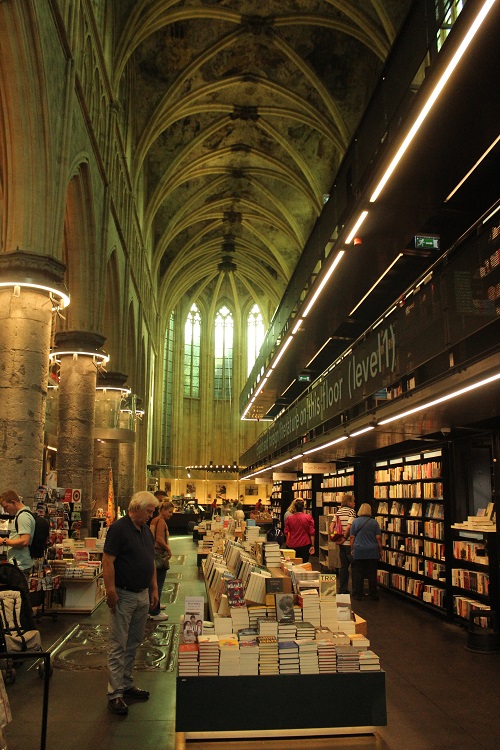 (HT: Soylent Red)
Welcome to the prestigious, internationally acclaimed, stately, and illustrious Sunday Morning Book Thread! The place where all readers are welcome, regardless of whatever guilty pleasure we feel like reading. Here is where we can discuss, argue, bicker, quibble, consider, debate, confabulate, converse, and jaw about our latest fancy in reading material, even if it's nothing more than student papers. As always, pants are required, especially if you are wearing these pants...(it's HAMMER TIME!)
So relax, find yourself a warm kitty (or warm puppy--I won't judge) to curl up in your lap, eat that leftover Halloween candy the neighborhood kids don't want (Who are we kidding? it was gone November 1!), and crack open a new book. What are YOU reading this fine morning?

PIC NOTE
Long time lurker "Soylent Red" sent me the following:
I have recently returned from deployment to Germany for a year. During that year, I got to see all manner of wonderful sites all across western Europe in my downtime. Among them was the Boekhandel Dominicanen, a bookstore inside a renovated 13th century cathedral. I bought a swell Dutch cookbook there, chatted up some locals, and drank a nice cup of coffee in the former chancel area. Maastricht is a beautiful city with lots of interesting history, and the Dutch people of Limburg province (in the south and west of the country) are friendly, sensible people. A lot of farmers in that area who are NOT down with zee bugs in zee cold and dark.
NaNoWriMo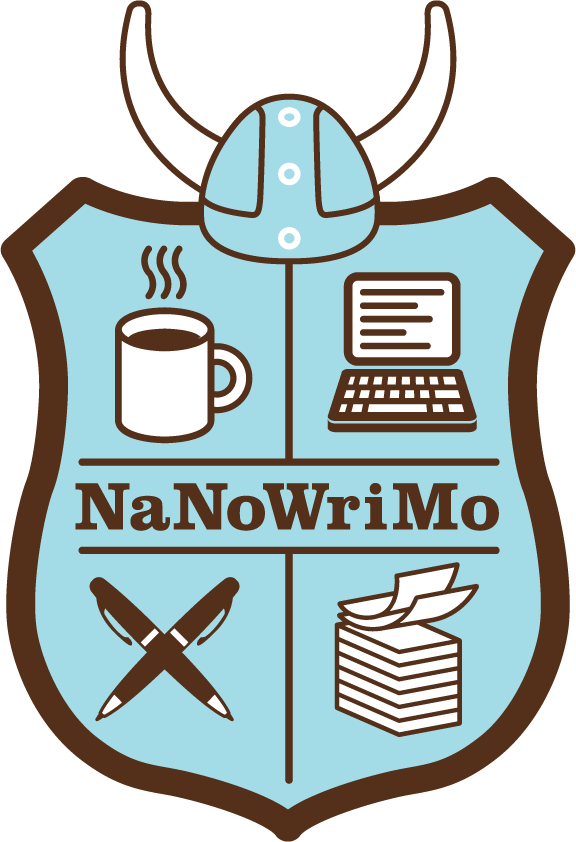 Image courtesy of NaNoWriMo.
By now we are well and truly into
National November Writing Month (NaNoWriMo)
. To the uninitiated, this is the month when both aspiring and experienced writers attempt to write an entire novel of at least 50,000 words over the span of 30 days. Now, I know math is *forbidden* on this blog, but that translates to writing an average of around 1,666 words per day. Or, if you prefer to take weekends and holidays off, that comes out to 2,500 words per day. Put another way, that's the equivalent of writing nearly seven pages per day, double-spaced, 12-pt Times New Roman, with 1-inch margins.
I'll admit that this is an intimidating challenge for novice writers like myself. Although I've done *a lot* of writing over the years in my job as a technical writer / instructional designer, I've certainly never written any fiction of this length. Kudos to every Moron who has successfully written a book, no matter how long it takes.
Apparently the secret is discipline and preparation...Here's a video from a very experienced author on the subject of writing a book in thirteen steps. He's written nearly two hundred books, so I think he knows a thing or two...
I love his writing studio and I especially love his retro keyboard made to resemble a typewriter. I had never heard of Jerry B. Jenkins before starting today's post, but apparently he's the co-author of the Left Behind series with Tim LaHaye. And one of his children created The Chosen web television series, about the life of Jesus Christ.
So, Moron Authors, what is YOUR secret to writing a book?
++++++++++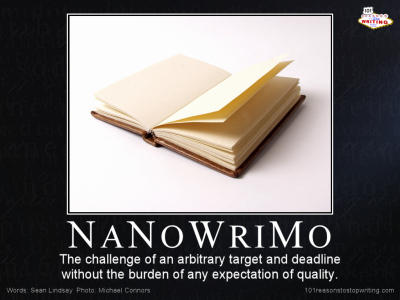 ++++++++++
BOOKS BY MORONS
We have a couple of Books My Morons today, which is somewhat appropriate considering it's National Novel Writing Month.
First up - Sarah A. Hoyt and Bowl of Red
It's the first indie one of a series started with Baen. Seems to be doing pretty well.

-----

Bowl of Red (The Shifter Series Book 4)

At the top of a tall mountain, there lives a dragon. And the dragon is the master of all animals.
Okay, let's rewind that. Tom Ormson is a dragon shifter, the scion of a line that was created to rule both Chinese and Norse dragons. But he doesn't want the job. He co-owns a diner with his wife, Kyrie, who is about to deliver their first child.
In fact, they just got married, when the entire shifter-world, which centers on their diner goes insane.
You see, it is a time of Ragnarok, which means all of the shifter clans are in turmoil, with changing leadership. And the lion clan, to which Kyrie belongs has just lost its leader. Poor Rafiel, too, is tormented by very strange dreams and premonitions. Also, the Queen of the Norse dragons has woken, and wants a word with the Great Sky Dragon.
Hold on to your hats. A wild ride is about to begin, with Tom, Kyrie and their friends at the center of it.
When it ends, the world will never be the same again.

+++++
Next - Tom Brosz and Zorya:
I've just published my new YA SF book on Amazon, Zorya.

-----

17-year-old Zorya lives on blood, is allergic to daylight, and can lift the front end of a car (well, a small car). And nobody in polite modern American society uses the "V" word anymore—the PC term is "Nightwalker."

She's a popular senior at her Nightwalker high school in the California Enclave, with good grades, the newest smartphone, and the latest clothes.

Then her easy life changes drastically. Zorya's flirtation with David, the only human "Daywalker" in her school, gets her exiled from her comfortable home and sent packing to her grandfather in a distant Idaho forest Refuge--without even her smartphone!

There the reluctant Zorya discovers her heritage, learns skills she never needed in high school, and eventually finds out the real reason for her exile: to be trained as a member of a secret organization of Nightwalkers and Daywalkers, with one foot in each world, dedicated to preserving the fragile peace between the races.

++++++++++
MORON RECOMMENDATIONS
Here's some short stories that jump up in my mind when I think about horror:

"The Distributor" by Richard Matheson - evil man sows misery and violence wherever he goes
Could it be Satan? I think I first read it in an Alfred Hitchcock anthology.

"Mimic" by Donald A. Wollheim - this is more of a concept horror story. Deliberate pace establishing the "facts". The ending wants to blow your mind with a "what if this were true" chill.
Probably, impossible to get the full effect since the movie came out, though the movie is almost nothing like the story.

"Oh, Whistle..." by M R James, excellent ghost story. Hopefully, the version you read won't have a spoiler picture of the reveal.

Posted by: naturalfake at October 30, 2022 09:43 AM (KLPy8)

Comment: Since last week was Halloween, why not share some terrific short stories of terror and suspense? Although there are many good horror novels, I think the genre is at its best in the short story format. The Alfred Hitchcock anthologies were truly excellent in that regard.
+++++
As well, if you've done any reading about Victorian / Edwardian social history, you're likely to have come across the name Eric Horne, who was a servant / butler to the gentry during the later Victorian and Edwardian eras. In 1921, he penned his memoirs, What the Butler Winked At, telling his life 'below stairs.' As you might expect, hardly any of the 'good and great' come off well, most masters and mistresses being demanding, unpleasant and tyrannical.

Despite the title, the book really doesn't have any scandalous stories. Horne later wrote a sequel, More Winks, but I've not read that.

The first part of Horne's book is about his childhood in the England of the 1850s. He struggles to find his way in life and then more or less stumbles into 'service,' but was never really happy:

"No doubt, had I been apprenticed to a trade, I should have made my mark in the world, some trade that required cleverness and brains. Any fool could learn to be a servant, providing he had no spirit of his own and did what he was told, and be meek, humble, submissive. I have often wished I had a trade, making something or doing something and only being paid by results. . .here would be something worth living for. For although I have lived in the service of some of the best families in the land. . .I consider my life to have been simply thrown away, wasted."

Posted by: Mary Poppins' Practically Perfect Piercing at October 30, 2022 09:45 AM (AW0uW)

Comment: One of the uglier truths about our "elites" is that they truly regard the rest of us as no more important than a piece of furniture. As long as we are "of use" to them, they tolerate our existence. If we try to get "uppity" and rise above our station, they will gladly stomp us back into the dirt. That being said, there are those who do value good help and reward service accordingly. Think of Samwise serving as Frodo's gardener in Lord of the Rings.
+++++
A blend of sci-fi and horror can be found in John Scalzi's The God Engines. A novella, really, about captive demons that allow faster than light travel through space.

Scalzi is the author of the Old Man's War series. Which is also good but is straight sci-fi.

Posted by: Yawrate at October 30, 2022 10:08 AM (518OI)

Comment: I can't say as I've heard of any of Scalzi's works other than Old Man's War. However, the description above reminded me of a very weird series by Jack L. Chalker: The Quintara Marathon. Three competing galactic civilizations freak out because they discovered real-life evidence of demons. Representative groups from each empire then seek out the demons to ascertain their purpose or possibly control them...
+++++
Bought a signed copy of I, Juan de Pareja by Elizabeth Borton Trevino at the library book sale. A childhood favorite, it was my introduction to historical fiction and it was the Newberry Medal book of 1965.

Inside was a note from one of the owners' 7th grade teachers, warning his parents he was skipping his work in English. It was dated 1971 and is written in lovely "teacher's cursive".

Posted by: sal at October 30, 2022 10:29 AM (y40tE)

Comment: As I get older (29+), I've started revisiting some of my childhood favorite books as well. Just recently I read Ray Bradbury's The Halloween Tree, a wonderful tale of adventure and history. It's amazing how well some of these books hold up over the decades since we last read them. For those of you with children and grandchildren, I hope you are compiling lists of books to share with them!
More Moron-recommended reading material can be found HERE! (474 Moron-recommended books so far!)
+-----+-----+-----+-----+
WHAT I'VE BEEN READING THIS PAST WEEK:
Seeker's Mask by P.C. Hodgell -- Jame has returned to her homeland to discover it is a viper's nest of ancient conspiracies, which threaten to doom her House.
To Ride a Rathorn by P.C. Hodgell -- Jame goes to military academy! And discovers a dark world of secrets, lies, and intrigue...
That's about all I have for this week. Thank you for all of your kind words regarding my Sunday Morning Book Thread. This is a very special place. You are very special people (in all the best ways!). The kindness, generosity, and wisdom of the Moron Horde knows no bounds. Let's keep reading!
If you have any suggestions for improvement, reading recommendations, or writing projects that you'd like to see on the Sunday Morning Book Thread, you can send them to perfessor dot squirrel at-sign gmail dot com. Your feedback is always appreciated! You can also take a virtual tour of OUR library at libib.com/u/perfessorsquirrel. Since I added sections for AoSHQ, I now consider it OUR library, rather than my own personal fiefdom...
PREVIOUS SUNDAY MORNING BOOK THREAD - 10-30-22 (hat tip: vmom stabby stabby stabamillion) (NOTE: Do NOT comment on old threads!)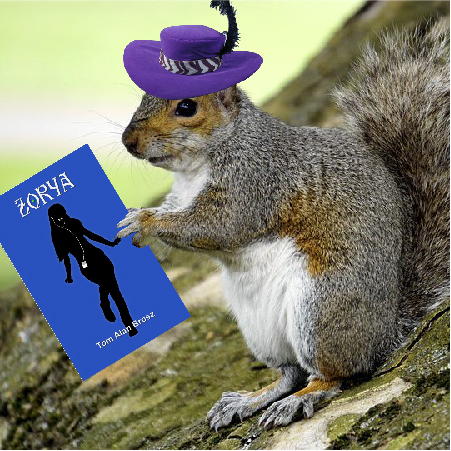 posted by Open Blogger at
09:00 AM
|
Access Comments