« Thread before the Gardening Thread, November 5
|
Main
|
Ace of Spades Pet Thread, November 5 »
November 05, 2022
Saturday Gardening, Puttering and Adventure Thread, November 5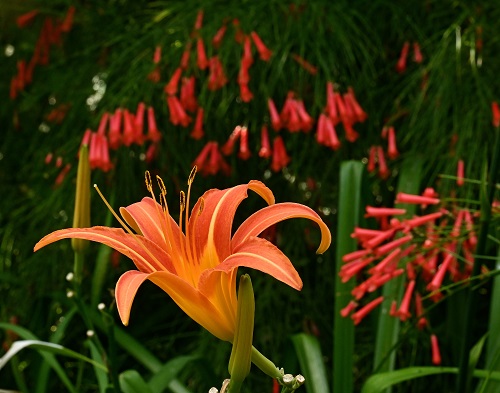 From Neal in Israel, a gorgeous hemerocallis, with coral plant flowers in the background:
Katy, shalom,

Last week we had the first real rain of the new Jewish/farming year, and so summer is officially over, and fall has officially begun.
Uplifting. More to come from Neal as gardening winds down for some of us here in North America.
Got any flowers left in your garden?
*
Edible Gardening/Putting Things By
NorCal Sierra Foothills Lurker again. Had to pick our pomegranates before the rain came and made them split open. Had huge crop from only one bush. Pictures only show a few. Lost some in last month's rain that split open before ripe. Making juice and grenadine for Christmas gifts should keep me busy for a while. Love the gardening thread. Thank you so much for your efforts!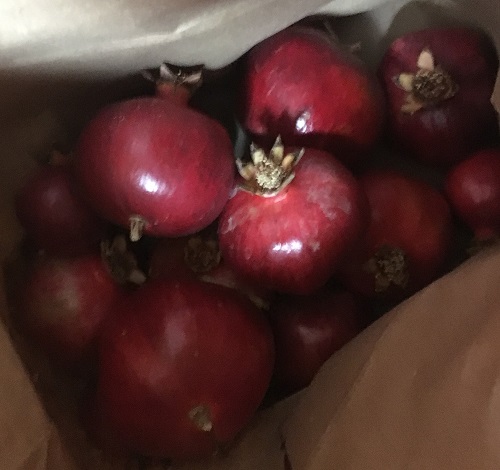 Those look great! You sound busy.
*
Heirloom rainbow beefsteaks. Beautiful when sliced. The first of our melons and pumpkins. An unripe beefsteak from a plant we over-wintered in the green house. I don't think the weather will cooperate to ripen it but it grew pretty big.

S.Lynn, Idaho

P.S. Met up with fellow treasure valley gardener Pat and Pat's husband at a local winery. Had fun swapping stories and they really liked our local winery. Very scenic (Koenig).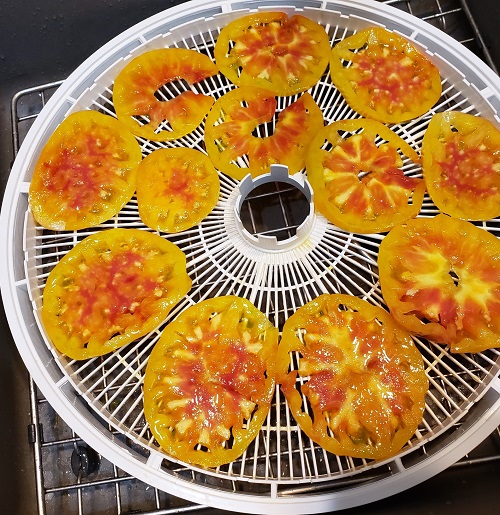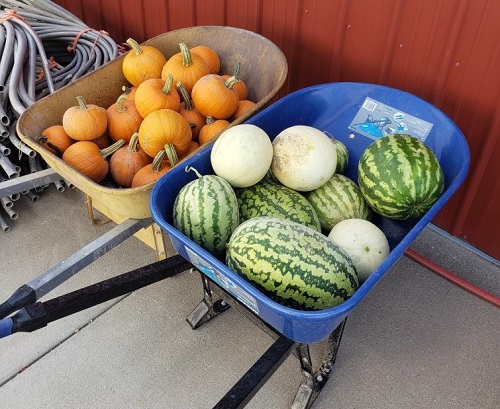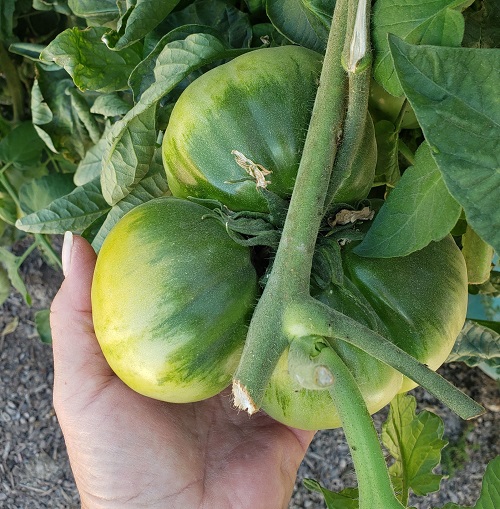 Wow. Those tomatoes look great! Looks like you are utilizing your dryer again.
The melons and pumpkins look pretty good, too. Need any help eating them?

Maybe you can make fried green tomatoes from that big specimen from the over-wintered plant. I've never been successful at that!
Cucumber, tomato and onion salad is a great way to enjoy heirloom tomatoes and garden cucumbers. But marinated salads are also a little more forgiving than other salads when the flavor of tomatoes starts to decline in cooler fall weather.
Season as desired. Southern Living has their own favorite combination of herbs.
They also recommend using the salad ingredients in a sandwich. I think that's a great idea. On good, buttered bread.
Are you harvesting anything? Got a recipe or tip to share?
*
From Gordon:
Someone in our park (or, who knows, people from elsewhere use our dumpsters) had an orange tree cut down. The branches were stuffed in the dumpsters. I grabbed a dozen green oranges. They'll be perfectly ripe in a couple of months, and the proper color. But they are sweet and orangey right now.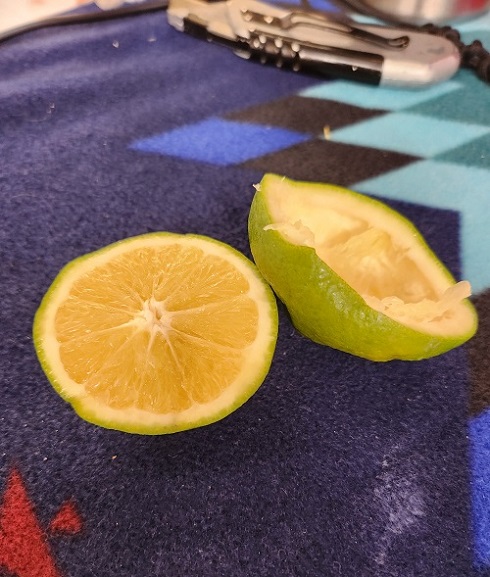 Sometimes home-grown oranges are not as orange when ripe as store-bought oranges appear to be. Sometimes the latter are even dyed.
*
Love in the Garden
From Neal in Israel:
For the Love Life of the Invertebrates segment which you opened with the picture of the mating cicadas, I can offer the following series which I call "Snails Just Wanna Have Fun". We came back late a few nights ago and came across scene Number 1. A bit later, the big guy had had enough, while a new partner approached (2). Then, the partying resumed (3).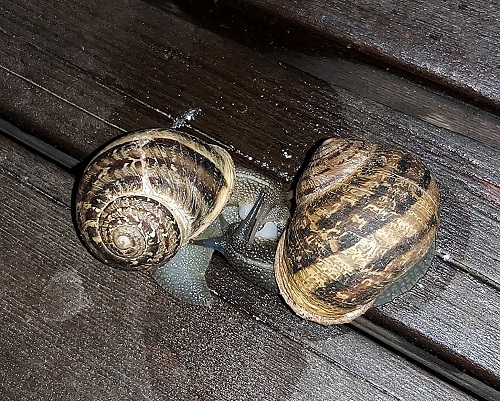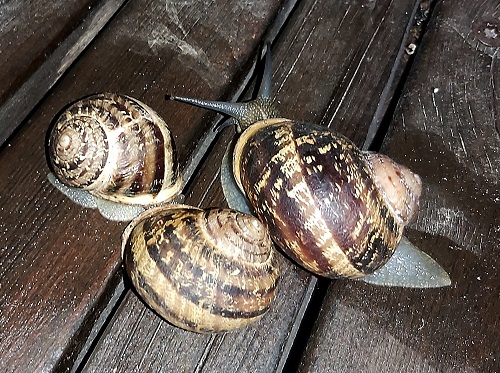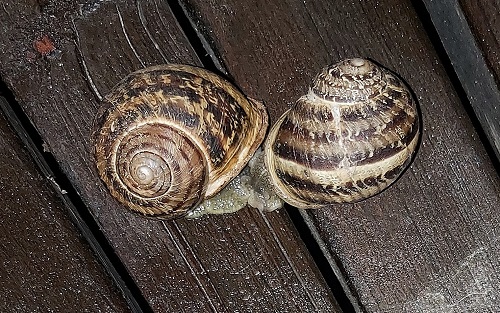 Gardens of The Horde
From Gordon:
My Mesa AZ aloe plant is finally looking healthy again. It is healthy enough it is hiving off two baby aloe.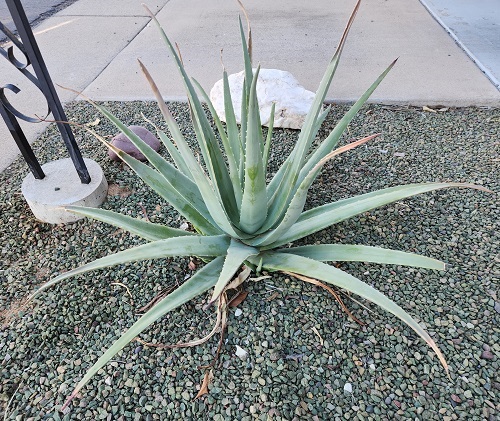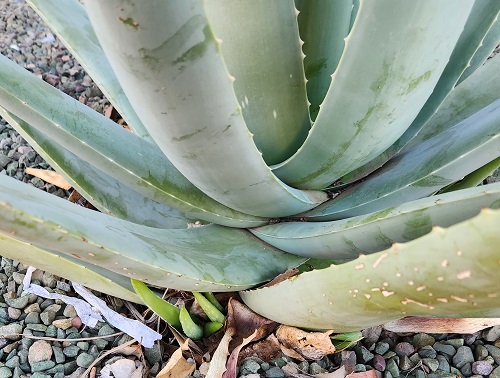 Awww. . . Babies!
*
From Neal in Israel:
Coral plant flowers (which are on the bush all year)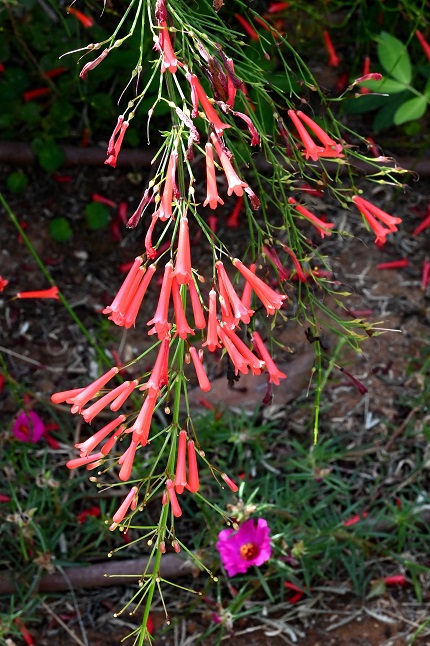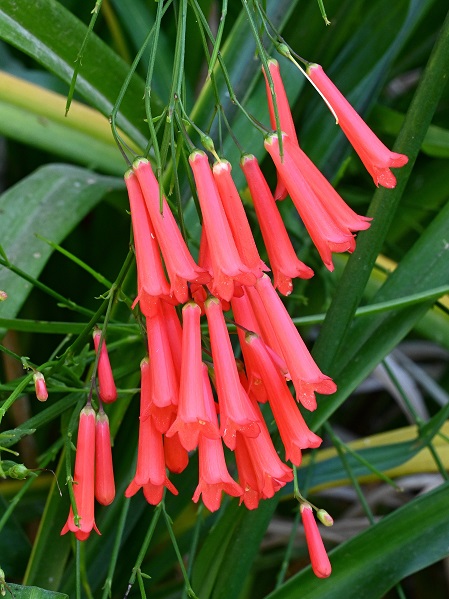 Lovely.

Hope everyone has a nice weekend.

If you would like to send photos, stories, links, etc. for the Saturday Gardening, Puttering and Adventure Thread, the address is:
ktinthegarden at g mail dot com
Remember to include the nic or name by which you wish to be known at AoSHQ, or let us know if you want to remain a lurker.

Week in Review
What has changed since last week's thread? Gardening, Puttering and Adventure Thread, Oct. 29

Any thoughts or questions?
I closed the comments on this post so you wouldn't get banned for commenting on a week-old post, but don't try it anyway.

posted by K.T. at
01:16 PM
|
Access Comments