« Rose Sunset Cafe
|
Main
|
Daily Tech News 2 November 2022 »
November 01, 2022
Tuesday Overnight Open Thread (11/1/22)
(H/T Photo & Mystery Click Doof)
***
The Quotes of The Day
Quote I

"I think what Kanye West said is abhorrent. And based on what I have read from his former family members and associates, I think he may also be mentally ill." NBA Dallas Mavericks owner, Mark Cuban.
Quote II

"Inflation is a worldwide problem right now because of the war in Iraq and the impact on oil. And what Russia is doing — I mean, excuse me, the war in — in Ukraine. And — I'm thinking of Iraq because that's where my son died." Resident of the White House MushHead
Quote III

"As a Hoodoo practitioner, I first and foremost engage in rituals to honor my ancestors and invoke the supernatural and spiritual power to manifest health, healing and abundance for myself and my loved ones," Kathleen Richardson
***

You have to be shitting me! U.S. Capitol Police (USCP) Chief J. Thomas Manger is asking for additional security following an alleged attack on House Speaker Nancy Pelosi's husband, Paul, in the couple's home.
***

He fucked up Afghanistan. Not content with allowing Americans to die unnecessarily Afghanistan he wants to shed blood in Ukraine.

Two bombshell reports by the Associated Press and Washington Post Monday and Tuesday have confirmed that the United States has boots on the ground in the Ukraine conflict. Crucially, these troops are performing tasks separate from mere embassy security.

The American troops are said to be performing "inspections" of US weapon caches after last week the State Department and Pentagon unveiled a new plan to track US-supplied weapons in efforts to implement accountability for the billions of dollars worth of arms and ammunition transferred to Ukrainian forces since near the start of the war eight months ago.

"A small number of U.S. military forces inside Ukraine have recently begun doing onsite inspections to ensure that Ukrainian troops are properly accounting for the Western-provided weapons they receive, a senior U.S. defense official told Pentagon reporters Monday," the AP/WaPo reporting revealed.
***

Is the "Right" learning how to fight like the "Left"? It is starting to look like it in certain areas.

Critics of President Joe Biden staged a protest Tuesday above a major road to Washington, D.C. during morning rush hour which included a large animated penis and signs urging Democrats to "suck my dick."

Shaun Porter, a YouTube performer, placed several signs on a bridge over the 270 spur in Maryland that read "FUCK BIDEN," "EAT MY ASS" and "DEMOCRATS CAN SUCK MY DICK 2022!!!" according to several photos and videos shared online. Men in costumes including a cowboy hat and a Care Bear costume waved signs from a truck on the bridge, and at least one woman drove up to the bridge to express her anger over the signs.
***

Well it's Miami after all, what were you expecting? And the next question is Denny's vs. Waffle House, where do you go?

Inspector sees rodent walking on grill during inspection; roach infestation found inside Denny's

Below is a list of places ordered shut last week by inspectors with the Florida Department of Business and Professional Regulation in South Florida.

According to state records no places were ordered shut last week in the Florida Keys.
***

Recently the boss (Ace) covered the Atlantic Magazine's article about the post-pandemic forgiveness kick. My thought, if we are going to move forward those in the wrong must admit they were wrong and must be punished. Then we can forgive them.

Now Paul Joseph Watson weighs in. Always interesting.
***

Forgive and forget? Oh hell no.
***
Many of you know that I'm a dog lover. I've had dogs almost my entire adult life. I won't bore you with all of the spending I've done over the years. But there is one thing I won't do. And that is to make a dog skin rug.

After a family's beloved golden retriever died, they found a unique way to remember him.

They hired Australian company Chimera Taxidermy to turn the pet into an ornamental rug.
It was their dog and they are free to do with it what they want. I for one would not do it.
***

Thanks to CBD for this link on the sidebar. It's so delicious I decided to place it into The ONT. Our country has produced a lot of worthless people.
Is there hope for people such as this?
You have that blubbering fool in the previous story: Then look at 5 year old Easton Oetting. He and his father make the best of Easton's medical condition. Pretty damn cute. Even if he is an Edmonton Oilers fan.

Five-year-old Easton Oetting is a big fan of the Edmonton Oilers. Easton also needs a wheelchair to help him get around.

With the help of a handy father, Easton had the perfect costume for Halloween.
***
Scolds such as Liz Cheney have no sense of humor. AZ Republican Gubernatorial Candidate Kari Lake does. She seems like a Hoot.
***
The ONT Musical Interlude & Climate Change Embrace Emporium

In light of Quote III
&&&
The next video just fits..............
&&&
No word if Mark Cuban (See Quote I) supports: 'Top German Official Calls for Cancellation of Upcoming Roger Waters Concert Tour'

"For years, Waters has been using his reputation to agitate against the Jewish state in a defamatory way and to question its legitimacy," Becker said. "Waters is a bad example of aggressive, Israel-related antisemitism and he should therefore not be given an artistic platform in Hesse."

Waters' "This is Not A Drill" Tour in 2023 will see him playing at venues across Europe. Concerts in the German cities of Hamburg, Cologne, Berlin, Munich and Frankfurt. Becker called on the organizers of the May '23 concert in Frankfurt, the largest city in Hesse, to cancel the event, echoing a similar call issued last month by Ludwig Spaenle, the antisemitism commissioner in Bavaria, for Waters' concert in Munich to be canceled.
***

Maybe you in the south have never experienced a hard fall on ice. It's not comfortable. I can't imagine this. A video showing off Genius Award Winners.
***

A wrong turn was the right move. Tonight's Feel Good Story of The Day.

Brendon Birt said he took a wrong turn down the road in Red Oak and just happened to see the fire starting. He immediately sprang in to action, screaming and pounding on the windows of the home.

Tender Lehman and her husband, the owners of the home, were in Montana for a family emergency. Their three children were home alone with their 22-year-old brother.

"Like every second that was going by was just getting worse," Birt told KCRA.

The smoke alarms were not going off. The banging and screaming eventually woke the siblings up.
***

Tonight's ONT has been brought to you by Fancy Vittles.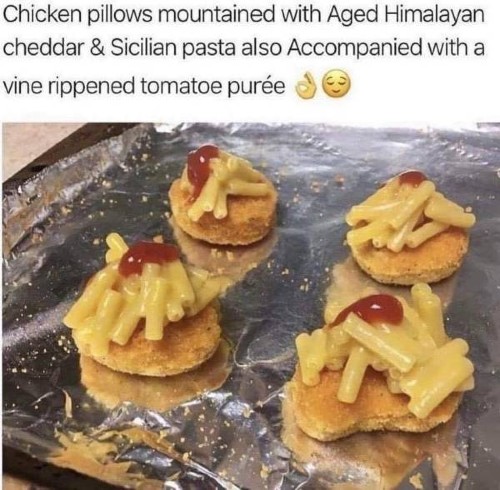 Notice: Posted with permission by the Ace Media Empire and AceCorp, LLC. Legal representation provided by Dewey, Cheatem & Howe, S.C. not affiliated with California Bar Association.


posted by Misanthropic Humanitarian at
09:50 PM
|
Access Comments