« Gun Thread: More Post TXMoMe Discussion and Analysis Edition!
|
Main
|
Daily Tech News 31 October 2022 »
October 30, 2022
Sunday Overnight Open Thread (10/30/22)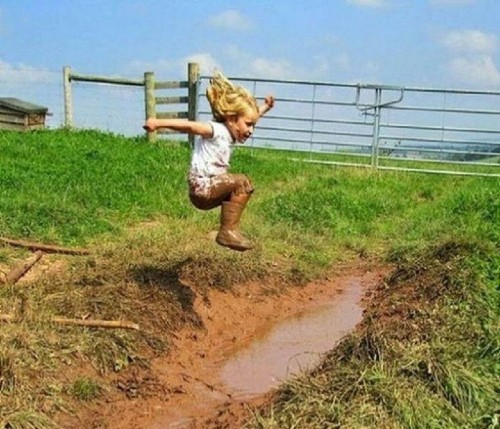 ***
The Quotes of The Day
Quote I

I think the scariest costume you could put on for Halloween would be Liz Cheney. You'll get no candy at anyone's door," Arizona Republican Gubernatorial Candidate Kari Lake
Quote II

"In addition to adhering to the laws of the land, our platform must be warm and welcoming to all, where you can choose your desired experience according to your preferences, just as you can choose, for example, to see movies or play video games ranging from all ages to mature." Elon Musk, new Twitter owner
Quote III

"Cuomo is getting nasty about the ratings and he's starting to blame everyone but himself. He's blaming the network, staff that he personally hired, his lead-in, the promo department and even the press department!" Unnamed source probably at NewsNation
***
The Comments of The Week

&&&

***
Nothing like starting the week with Paul Joseph Watson...................
***
I don't know what happened to Paul Pelosi. But here is a possibility.
***

I don't know Denise Juarez or her politics. Is she a believer in a "Livable Minimum Wage"? Did she support Joe Biden? If any of the answers is "Yes" she is responsible for a $12.00 lunch.

TikToker Denise Juarez, who uploads under the handle @franklin_thebulldog, went viral after blasting the price of a Wendy's combo meal. The woman in the post blamed inflation for the price hike.

She says in the clip: "Just about to eat my $12 lunch from Wendy's. I don't know how you guys think about money but to me I always think the next amount up, so that's $8 away from a $20 dollar bill. Why is a burger, fries, and a fountain pop almost $12? This inflation shit has got to go."
***
I might have to go to the ER. My schadenboner is now on hour 8.

Germany Tears Down Wind Farm to Make Way for Coal Mine Expansion
The nation is scrambling for energy alternatives, including coal, due to a previous reliance on Russian oil
Virtue signaling is awesome. Until it doesn't work.
***

What is there to hide? The FBI is hiding something. What I have no idea. But why ask a judge to delay the contents of a computer for 66 years?

The FBI is asking a federal court to reverse its order that demanded the bureau to disclose information from a laptop belonging to Seth Rich. If the judge refuses, the FBI has asked for a delay of 66 years. Rich was working as a staffer for the Democratic National Committee when he was shot and killed on a Washington D.C. street in 2016. No arrests have ever been made in connection with the Rich killing.
***
Be careful for what you wish for.

Last year, 40-year-old Gaby Hagler and her husband Patrick started trying for a fourth and final child.

The couple share two-year-old Sammy together and both have a child from previous relationships, but hoped for one more to complete their family.

So when Gaby and 50-year-old Patrick found out they were expecting in December 2021, they were thrilled.

However, at their 12-week scan, the sonographer broke the news that they were expecting not one, but four babies.
***
The ONT Musical Interlude & The Sunday Night Blues Emporium
Quote IV

"I've never sat down and talked to anybody on television where we both understood they were about to die." David Letterman
&&&
Born on this day: October 30, 1939 - Grace Slick
American singer-songwriter Grace Slick from Jefferson Airplane, Starship. Slick provided vocals on a number of iconic songs, including 'Somebody to Love', 'White Rabbit', 'We Built This City' and 'Nothing's Gonna Stop Us Now'. via thisdayinmusic.com
&&&
Born on this day: October 30, 1947 - Timothy B Schmit
Timothy B Schmit, bass, vocals, Poco, the Eagles, joined in 1977, (1977 US No.1 & UK No.8 single 'Hotel California', plus 5 US No.1 albums. 'Greatest Hits 1971-1975' is the second biggest selling album in the world with sales over 30m). via thisdayinmusic.com
***

The ditch is not a field trip. Genius Award Winner.

CENTREVILLE, Va. (AP) — A bus driver for an elementary school in the nation's capital has been charged with driving while intoxicated after his bus veered into a ditch while returning from a field trip to a farm in northern Virginia.
***

As a fisherman and outdoors man I think that this Tonight's Feel Good Story of The Day.

Restaurant Owner Restores Stream To Make It Habitable For Salmon, Sees 'Amazing' Results

A restaurant owner in Kirkland, Washington, noticed a lack of fish in the stream outside her business, so she stepped up to make the necessary changes.

The impact was instant.
***
Weekly commenter stats for week of 10-30-2022

Top 10 commenters:
1 [532 comments] 'Oldcat' [74.67 posts/day]
2 [524 comments] 'Sponge - F*ck Joe Biden'
3 [405 comments] 'jim (in Kalifornia)'
4 [383 comments] 'Christopher R Taylor'
5 [375 comments] 'm'
6 [372 comments] 'Village Idiot's Apprentice'
7 [369 comments] 'sven'
8 [350 comments] 'whig'
9 [349 comments] 'REDACTED'
10 [347 comments] 'Tom Servo'
Top 10 sockpuppeteers:
1 [167 names] 'Ciampino - SME: the other cuck cheese' [23.44 unique names/day]
2 [157 names] 'Itinerant Miklos'
3 [108 names] 'Miklos is a Good Cracker'
4 [89 names] 'I am the Shadout Mapes, the Housekeeper'
5 [79 names] 'Count de Monet'
6 [55 names] 'Duncanthrax'
7 [52 names] 'Adirondack Patriot'
8 [46 names] 'fd'
9 [38 names] 'OrangeEnt'
10 [36 names] 'Notorious BFD'
***

Tonight's ONT has been brought to you by Management Difficulties.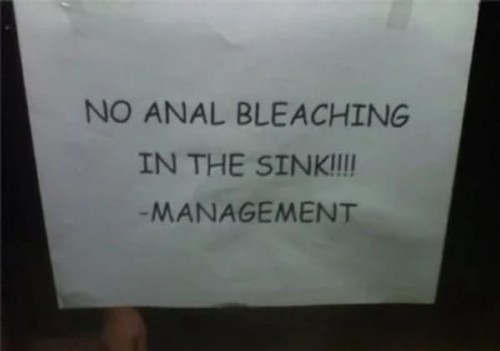 Notice: Posted with permission by the Ace Media Empire, AceCorp, LLC., and Mis. Hum. Enterprises. ONT Tips, frozen beef pies and accordion sheet music to petmorons at gmail dot com. Everything else? Wherever.


posted by Misanthropic Humanitarian at
10:00 PM
|
Access Comments