« My Goodness: Kari Lake Opens Up Eleven Point Lead Over Abortion Mouse, Says Fox10/Insider Advantage Poll
Update: Masters Now Tied With Kelly 47-47 In New Poll
|
Main
|
Spanish Cafe »
October 26, 2022
Quick Hits
Elon Musk enters Twitter HQ, carrying a pun.
I took the musk sink stunt differently... I took it to mean everything but the kitchen sink is going.... Posted by: It's me donna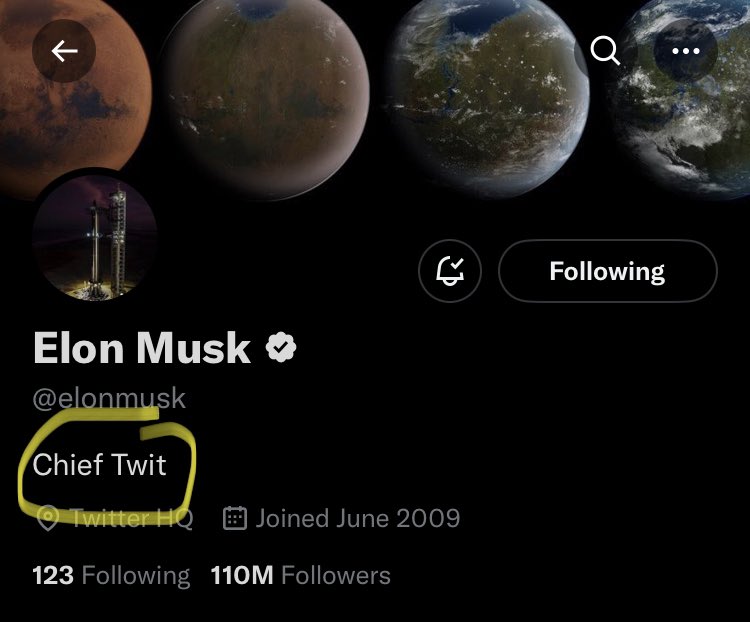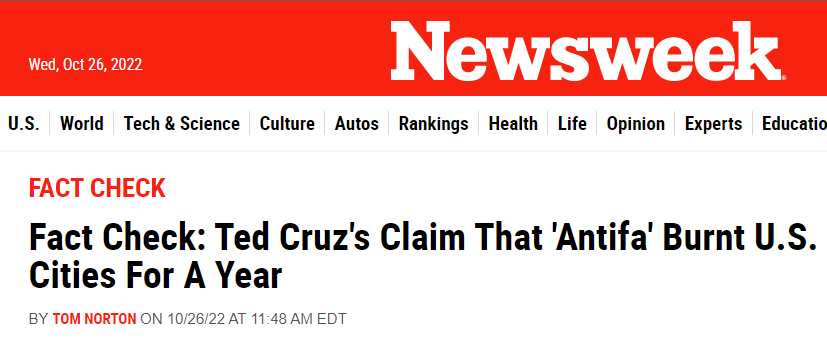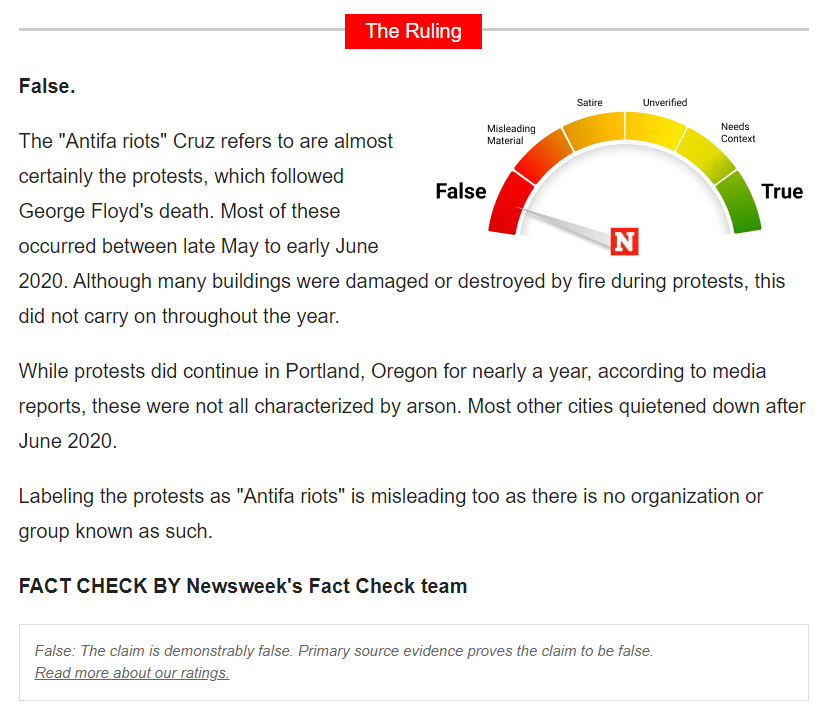 Via OmriCeren, who comments "HAHAHAHAHAAHAHA..."
Kari Lake challenges Katie Hobbs' bizarre notions on gender, which include the idea that there is no actual biological gender. Lake suggests that Abortion Mouse, who is also Transgender Mouse, trying milking a bull and see how that goes.
Neocons (actually just doctrinaire neoliberals who love war) Matthew Dowd and Max Boot proclaim that people who care about inflation are Nazis, because that's how Hitler came to power, getting people to care about inflation instead of whatever the fuck it is Dowd and Boot want people to care about.
Which is the Democrat Talking Point of "the threat to Democracy."
"I'm not going to say that the GOP are Nazis ... but it certainly sounds very familiar to what happened in Germany, which is a bunch of citizens, Adolf Hitler gets a third of the vote ... they went along because he said he would solve the economy & fix inflation."
Fat gross pudgy partisan Democrat Tom Nichols, who dishonestly but hilariously continues pretending to be a "Reagan Republican" for maximum damage, agrees, writing in The Atlantic that it's appalling that The Little People care about things that actually affect their day-to-day quality of life instead of esoteric Fantasy Politics Role-Playing Game non-issues like the "threat to democracy" posed by people democratically voting in their best interests.
Yesterday's cri de cœur from Tom was particularly rich. Nichols, along with all right thinking liberals, is panicking over the fact that the Democrats are going to get killed in the midterms. Those of us who have been watching election season dispassionately are hardly surprised by this, and despite the nervousness that the polls of the summer doldrums inevitably caused, I never doubted that the Democrats would drown in a tsunami. I wasn't sure of the scale of the disaster, but that one was coming for the Democrats was never in doubt.

But Democrats are a slightly different breed. They somehow believe that reality bends to their will--that is why they throw tantrums when it doesn't.

For some reason intellectuals who write for publications such as The Atlantic believe that if they only warn loudly enough of the dire consequences not following their advice will surely bring, somehow the actual people voting will follow their lead. Shouting nonsense will get the right results. Perhaps they forget that the only people listening to them are ones who agree with them anyway.

Deplorables are not reading The Atlantic, Tom.

In any case, here is Nichols' pitch:

More Than the Price of Gas

Last summer, it seemed like the Republicans were going to face a reversal of political gravity, and the Democrats would keep their majority during a first midterm election under a Democratic president. Historically, this is hard to do: Voters, for many reasons, usually trim congressional seats from a first-term president's party. But the Democrats have benefited from the Republican plunge into extremism. The GOP still refuses to abandon Donald Trump and his violent insurrectionist movement; it is running ghastly candidates; and like a dog chasing a car, it smashed its snout into the bumper of the Supreme Court's Dobbs v. Jackson Women's Health Organization decision overturning Roe v. Wade, angering millions.

But autumn is here, and Democratic candidates are now struggling against this parade of election deniers, religious bigots, and conspiracy theorists who once would have been beyond the pale of modern American politics. The revelations of January 6, as I wrote earlier this month, seem irrelevant to many voters, some of whom still refuse to believe that anything bad happened on that horrible day.

This is hilarious. Nichols actually believes that name calling is somehow equivalent to an actual argument. Intellectuals used to at least try to appear rational and thoughtful as they were arguing that Karl Marx was a great economist and political theorist, and that "real communism has never been tried." Now they just throw out ugly adjectives and assume we will be moved. Or, perhaps, Tom is aware that he is speaking to his peeps so might as well let his freak flag fly.
It's all this Professor of Twitter has ever done -- he fancies himself an Important Subject-Matter Expert, but all he eve does is shout on Twitter about the Twitter Passion of the Day and why you should listen to his ill-considered Hot Take because he went to college (like most other shouty loud-mouths on Twitter did, including, once upon a time, Yours Truly).
He really is a reprehensible puffed-up gasbag of a howling mediocrity with nothing to recommend him except his zaftig swaying he-hooters and his puffy pink pizza-plate manipples.

Via @Leftism4U, who notes these tweets occurred four days apart: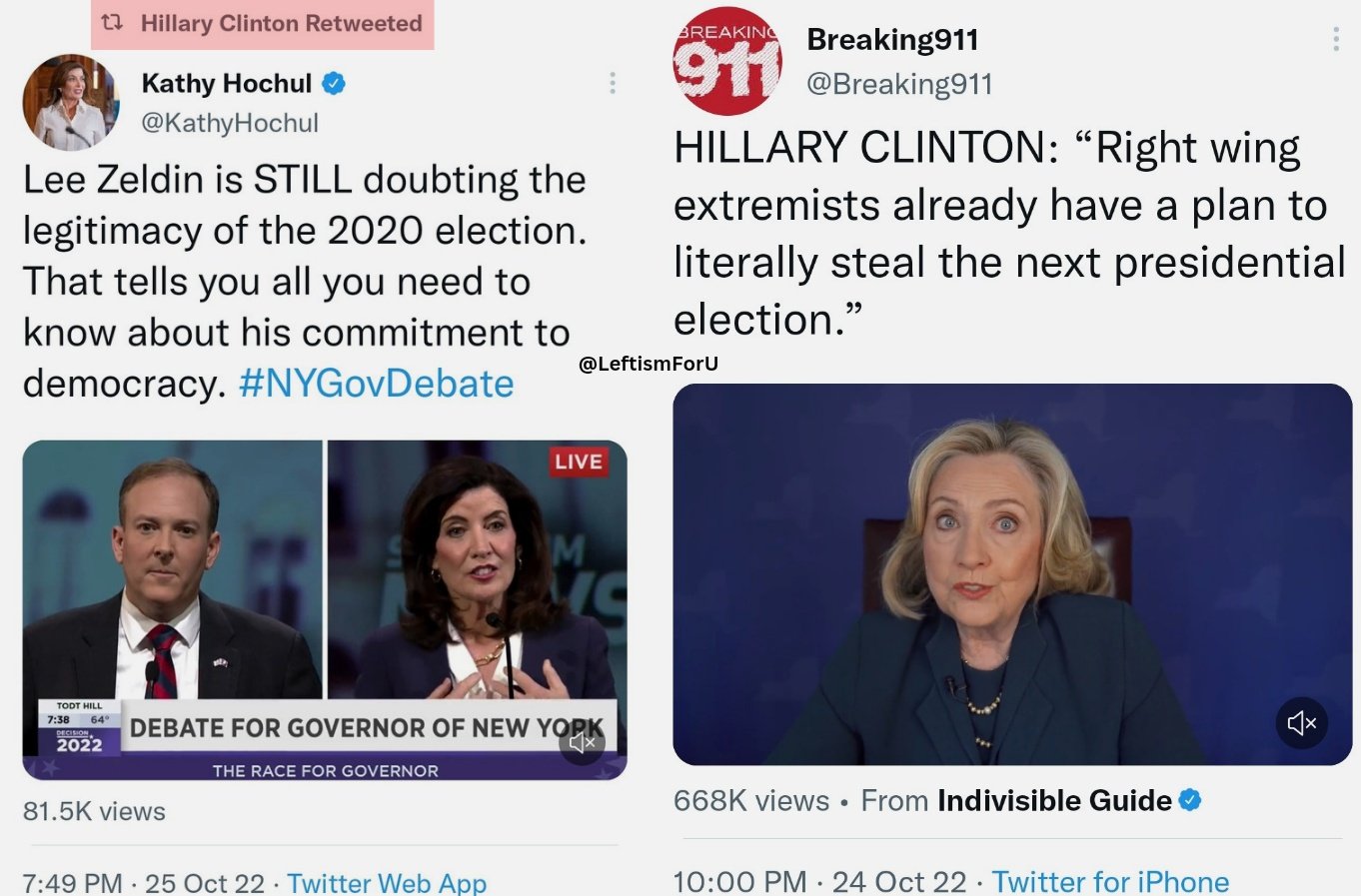 Fake Jake Tapper has nothing to say. He's too busy Vanity Searching for the name "Jake Tapper" like a degenerate compulsive gambler loading nickels in the slot machine hoping the three slots will come up "JAKE TAPPER'S GREAT."
"Scooter" Kinzinger accuses Secret Service of complicity in the insurrection and threatens prosecution, conveniently two weeks before the election.
Twitchy, quoting MSNBC:
Now, in light of revelations from last week's hearing, a member of the committee has come forward to say it's possible Secret Service agents engaged in "very criminal activity" when they offered questionable testimony in previous sit-downs with the Jan. 6 committee to discuss their actions on and around the day of the attack.

...

"There are some inconsistencies that we're going to pursue," Kinzinger told host Wolf Blitzer, adding: "There is something going on at the Secret Service, either pure incompetence all the way on the scale to potentially very criminal activity or just having a preference for one side or the other."
Degenerate moron and racialist Joe Biden thinks that blacks are taller than whites.
Did he bother to check that at all, or did Sheriff Joe just shoot from the hip and let it rip, Jack?
The latter.
Because, if he took one second to google "height by race in the US," he would have learned that Non-Hispanic White women are a centimeter taller than Non-Hispanic Black women, on average, and Non-Hispanic White men are two centimeters taller than Non-Hispanic Black men. On average.

But Brandon sees those tall black men only on TV in basketball games and assumes that they must be representative of the general population.
Let's Go, Brandon. It's time to put you in a Fucking Home where you can't touch children or assault women any longer.
Insurrection?
Via Jane D'oh:

posted by Ace at
05:54 PM
|
Access Comments