« Saturday Morning Coffee Break & Prayer Revival
|
Main
|
Gardening, Puttering and Adventure Thread, Oct. 29 »
October 29, 2022
Training clinical psychologists to be social justice activists and kids to be paranoid wokesters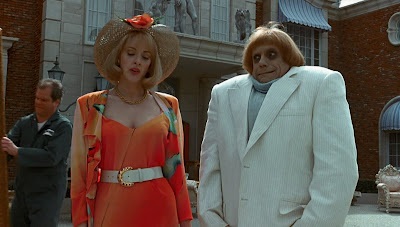 Where would these two fall on
a comparative intersectional privilege scale?
AND WHY?
I, for one, am glad that the movie above came out before Critical Social Justice hit the big time.
Sometimes a clinical psychologist can be very helpful. But psychological theories change over the years. What are your thoughts about the Theory of Displacement?
Can displacement be overcome completely?
Today, we are on our way from the Theory of Displacement to theories promoted by the New Left.
* * * * *
The New Left Invades Brains in Clinical Psychology
A former professor of clinical psychology at Antioch University explains her view that students in clinical psychology programs are being taught to teach patients how to be mentally ill. Patients are being taught "learned helplessness" by focusing on microaggressions, racism, etc.
She worries about the next generation of clinical psychologists. I have seen comments elsewhere about some of these ideas infecting credentialing bodies for ongoing education. But Antioch seems to have an especially severe case of leftism, so it may be one of the vanguards of the revolution. Though it probably isn't too out of line with a lot of other universities.
Horace Mann was its first president. He is a big name in the history of American education. Apparently, Antioch has been moving to the left ever since. The university couldn't hang on where it started, in Ohio (where there is now an independent Antioch College), but there are several Antioch University campuses and online programs, mostly on the coasts. We need some alternatives to our current universities.
The graphics in the video below are a bit distracting, but if you click over to YouTube, you may see some nice subtitles which get to the meat of the issue.
*
From the same university program described above:
Here is a very articulate current student in the Antioch graduate clinical mental health counseling program (she has almost finished her Master's) revealing that her course of study trains counselors to concentrate on becoming leftist activists rather than mental health counselors. These details go even further than the claims in the video by the former professor above.
Counselors are being taught not to be objective and neutral with their clients, but rather to view the emotionally vulnerable people who come to see them as opportunities to imprint and spread "Social Justice" ideology. In this video I provide shocking examples of the current state of counselor training at an American university.
This university has been colonized by a bizarre "Addressing Model" cult based in CRT and intersectionality
From the comments on YouTube, this "Addressing Model" has already made it into clinical practice in the real world. Makes choosing a therapist a difficult task:
We were taught that our main role as counselors is not in our work with clients, individuals and families but rather as activists for social justice. We were taught to assess ourselves and our clients with something called the "Addressing Model." This uses the word Addressing as an acronym, with each letter standing for different demographic category - - so age, disability, ethnicity, religion, sexual orientation, nationality, gender identity, socioeconomic status, etc. And for each of these categories, we are to give ourselves either a value of "marginalized" or "privileged" and do the same for our clients, and then add these up and see who's more privileged. And this teaches you how you're supposed to interact with your client. . .
NEVER MIND WHY THE CLIENT IS SEEKING HELP. Does the client think his new bride might be trying to kill him, like in the movies? That's not important. Where Kimberle Crenshaw would score the therapist and client on a demographic intersectional power scale is what's important. Otherwise, how can the therapist inject more racial issues, etc. into the conversation?
Imagine being so obsessed by an ideology that you believe that the relative power between a therapist and emotionally distressed client is, or should be, measured on a crude demographic scale.
It gets worse from there.
The faculty advisor admitted to me that they are aware that they are not training counselors who are going to be able to work with, in her words, "the Trump supporter". . .
This young woman may have a fight for her degree ahead of her.
WELL. It looks like she is forging ahead. Here's a longer video with documentation concerning the university's exclusively leftist indoctrination, with excerpts from a textbook and also flyers from the chancellor, with commentary by others, full of personal political viewpoints. Critical Race Theory, Decolonization, Intersectionality and the latest in Gender Theory are pushed as the only possible moral positions, including for teacher training. One area of special interest was "Police Abolition". Though January 6 was also portrayed as the culmination of 400 years of White Supremacy. So dramatic!
The leftist language in the flyers is remarkable. The university has set up segregated "affinity groups" for minorities and an "accountability group" for whites. The teacher of a class about "people with vulvas" is a neurodivergent, disabled, queer, etc. human. The Addressing Model shows up in faculty descriptions - not just in course materials. This course instructor goes all-out to increase her intersectional marginalization score, probably because they/she are/is white.
Can't wait for the classes taught by aliens or bats.
And, of course, the university won't define what a woman is.
OOPS: the university pushes back, de-activating this student's I.D. and account.
And now. . . it's re-activated without access to social justice content She has hired an attorney to represent her concerning completion of her degree.
* * * * *
The New Left Invades Brains in K-12 Schools
On the subject of intersectional comparisons, what a nightmare it would be if they tried to make schoolkids use the "Addressing Model" above to determine how they should interact with each other based on their relative power. Activists are approaching this sort of thing in some places.

It's been a while since I saw a photo of Kimberle Crenshaw, who introduced the both of the famous terms "Critical Race Theory" and "Intersectionality".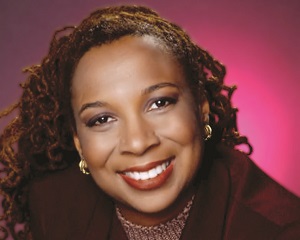 She's changed her hair. See below. One of her organizations is going hard after K-12 schools in an "activation', along with Kendi. Maybe it's important for such activists to have exotic hair now. Kendi certainly has distinctive hair. He seems to do better with the media than most of the academic "anti-racists".
Ah, for the days of "CRT is not being taught in schools".
In the video above, Crenshaw frames opposition to things like CRT praxis in schools, transgender affirmation without the knowledge of parents and pr0n in school libraries as a backlash to national unity regarding "police accountability" during the George Floyd protests. She is especially distraught that people are opposed to teaching the "racist origins of our Constitution". In the video, Crenshaw actually says,
The efforts to fight back have been - - complicated. We've tried to pivot. We've tried to avoid detection. We've tried to disavow CRT and a host of concepts that extremists want to paint us all with.
SHE IS THE ONE WHO NAMED CRT. And she is accusing people of "painting" her with its concepts? I wonder if she is referring to, say, some of the concepts pushed by Robin DiAngelo that sort of diverge from classical CRT. If so, she should make clear exactly which concepts "extremists" are using to "misrepresent" CRT, and where they came from.
Crenshaw then explains that although many may not have heard of CRT until last year, it is a "prism" and a "practice" . . .
Well, some of us already knew that. They have been implanting CRT in minds to use it as a "prism" and also pushing it in practice - praxis. They have not been reading law school papers to little kids.
Sooooo . . . . they were always lying when they said CRT was just a theory taught in law school. Crenshaw was lying, especially, since she spread it from the law schools to other fields and paired it up with intersectionality.
She also gets in a little dig at the Civil Rights Movement and color-blindness. There's a longer video linked in the thread.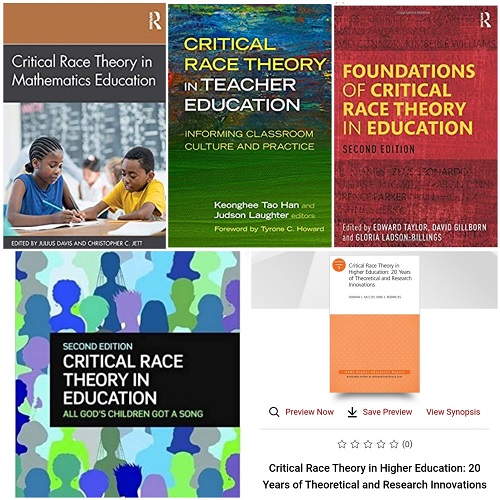 * * * * *
One likely adverse effect of the changes in counseling and education described above
Follow the science!
Happy Halloween!


* * * * *
A small victory?
From September:
University of North Texas Settles With Professor Fired After Mocking 'Microaggressions'
Alliance Defending Freedom reports:
Texas university pays $165K to professor fired for writing a joke in the teachers' lounge criticizing microaggressions

In a victory for free speech on public university campuses, the University of North Texas has agreed to pay $165,000 in damages and attorneys' fees for violating a math professor's First Amendment rights when it fired him for writing a joke criticizing microaggressions on a chalkboard in the teachers' lounge.

Alliance Defending Freedom attorneys represent Nathaniel Hiers in his lawsuit against the university. After discovering flyers in the mathematics department's faculty lounge about "microaggressions," Hiers jokingly wrote on the chalkboard, "Please don't leave garbage lying around," with an arrow pointing to the flyers. The following week, the head of the math department fired Hiers by cancelling his contract to teach in the spring, admitting that he fired Hiers because he criticized the flyers and didn't express "honest regret" about his actions.

It's not a very hefty settlement. But it's something!
* * * * *

Music and Dance
*
I am woefully unexposed to the movie corpus of Shirley MacClaine. I didn't know where the dance scene above came from.
* * * * *
Hope you have something nice planned for this weekend.
This is the Thread before the Gardening Thread.
Serving your mid-day open thread needs
* * * * *
Last week's thread, September 22, Why does gender theory lead away from civilization?
Comments are closed so you won't ban yourself by trying to comment on a week-old thread. But don't try it anyway.

posted by K.T. at
11:10 AM
|
Access Comments