« Katie Hobbs Last Week: I Don't Have to Debate Kari Lake, I Am Answering Reporters' Questions Instead
Katie Hobbs Now: I'm Also Now Refusing to Answer Reporters' Questions
|
Main
|
ABC News Producer and Investigative Journalist James Gordon Meeks Missing Since The FBI Raided His Home in April »
October 20, 2022
CNN Is Advertising Its New "New Day" Show with Don LeMon and Boy Does It Make Me Miss Beady-Eyes and Fat-Face
If, as I have hypothesized, Don LeMon has been given One Last Chance at CNN, and will be fired, fair and square, if he cannot turn CNN's morning show's ratings around, then expect to see Don LeMon soon working in the field he was born for: Porn. Reviews.
He's not front-of-camera talent.
I haven't seen human interactions between three people this comfortable to watch since Human Centipede: First Segment.
CNN hopes it can warm people up to its new morning program.

The Warner Bros. Discovery-backed outlet has released a suite of fresh promos for "CNN This Morning" that show hosts Don Lemon, Poppy Harlow and Kaitlin Collins hanging out over coffee, a first look at the trio and their chemistry as the network bets on a new A.M. format to help vie more competitively in one of the most competitive time periods for TV news.
Their chemistry can best be described by the lighter elements of column VIII of the Periodic Table of the Elements: Inert and Gassy.
"We want familiarity in the morning," says Ryan Kadro, the CNN development executive who has been working on the program. "We really want the audience to feel at home with the show."
This is what your home is now.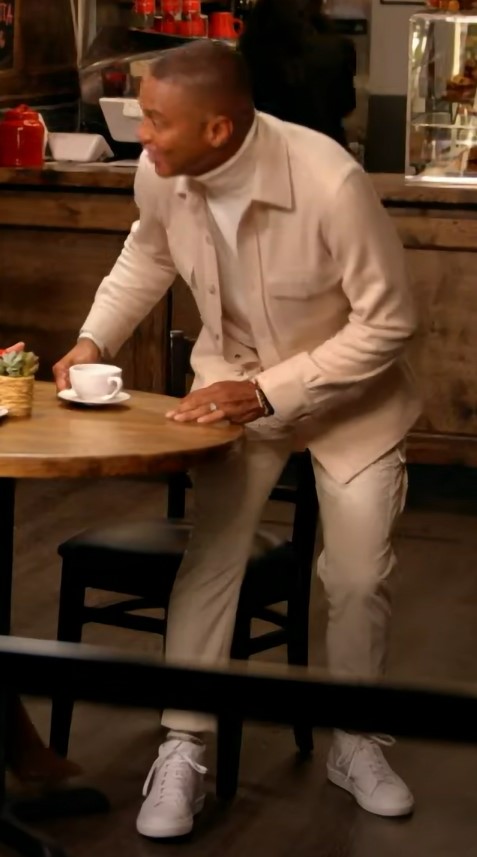 In a marked change from how CNN typically presents its programs, the new promos show the hosts chatting in a restaurant, reflecting on how they know each other and what morning news audiences crave. Collins acknowledges she was in middle school when Lemon first appeared on CNN, and on-air graphics emphasize the trio's banter. "It's really all about the conversation," says Lemon, clad in a white jacket and white turtleneck.
Amazeballs.
While cable-news morning shows have in recent years put a strong focus on politics, CNN intends to broaden its horizons, says Kadro. "We want to expand the aperture of the type of stories we tell," he says. There will be some emphasis on health and wellness, and executives also intend to burnish the wider entertainment properties of Warner Bros. Discovery when appropriate. How about a visit from cast members of HBO's "House of the Dragon" when the second season is underway?
Oh Em Gee, you're going to have on entertainment guests? What a revolutionary idea!
The show will serve as a sort of fulcrum for all the newsgathering CNN has lined up for viewers, says Kadro. "CNN has a unique superpower," he notes: "a bigger roster of incredibly talented reporters who know their stories inside and out and are going to leverage that, put it on display every morning." Ultimately, he says, the name reflects what the network wants viewers to be thinking "Did you see CNN this morning? I was watching CNN this morning..."
When Air America launched, the promotional campaign pushed the idea that everyone would be asking, "Did you hear what Al Franken said this morning...?"
The number of people who asked that was, for statistical purposes, zero.
I expect the same number to say that about Kaitlin, Poppy, and Donny Sunbeam.
Don LeMon is claiming again that this was all his choice.
Lemon, who is known for ranting about former President Trump on his primetime show, claimed in an interview with Semafor this week that he had grown 'tired' of the way his network handled politics.

...

Following CNN's announcement of the show, which replaces John Berman and Brianna Keilar's 'New Day,' Lemon promised that a 'younger, more fun' Don Lemon - different than what people are used to.

There was a bartender in the Hamptons who got a face full of a "younger, more fun" Don LeMon, particularly his fingers and ball-stank.

Don LeMon's taupe jacket and white turtleneck really tells a story.
What story does it tell, Ice?
I haven't seen that outfit since The Six Million Dollar Man episode, "Inferno on Fire Island."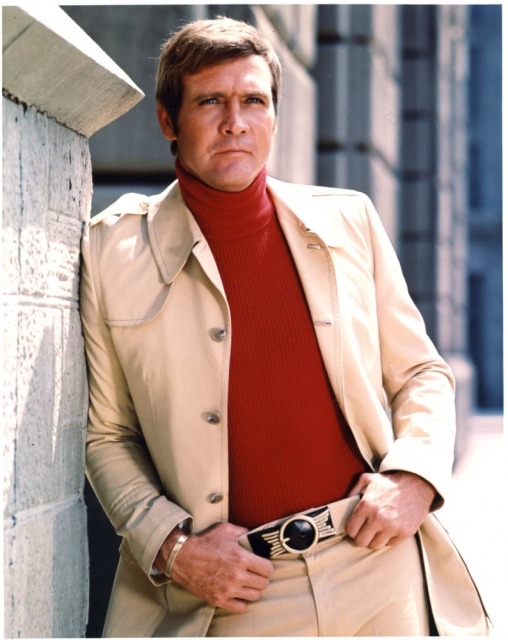 That's the one where he fought Bigdick, the Sasqock.
Apparently LeMon is determined to bring back the casual-suit-and-turtleneck look.
I think it would have a better chance of coming back if it had any other champion besides LeMon.
Unrelated: Donkey-Chompers got heckled again.

posted by Ace at
05:44 PM
|
Access Comments