« Wednesday Morning Rant [Joe Mannix]
|
Main
|
Ulta Makeup Company Advertises the Beauty of Women by Featuring Two Biological Men Rapping About Their "Girlhood" »
October 19, 2022
Stacy Abrams: Worried About Inflation and Rising Gas Prices? The Answer Is Simple: Have Abortions!
A couple of weeks ago, the left wing abortion ghouls began hinting at The Final Solution to difficulties keeping your home stocked: more dead babies equals more available diapers.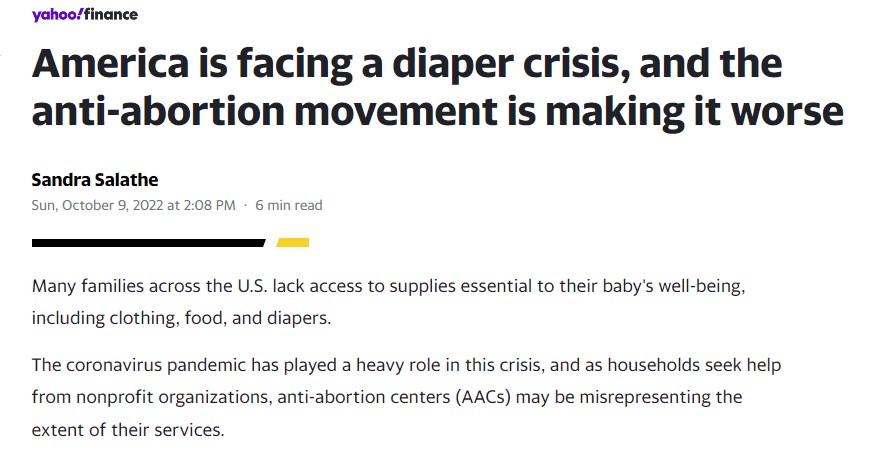 Stacy Abrams now confirms that this is in fact the left's medicine for curing inflation and higher gas prices, too: Just kill your children and watch your household expenses plummet!
Baseball Cvck is pretending he's surprised: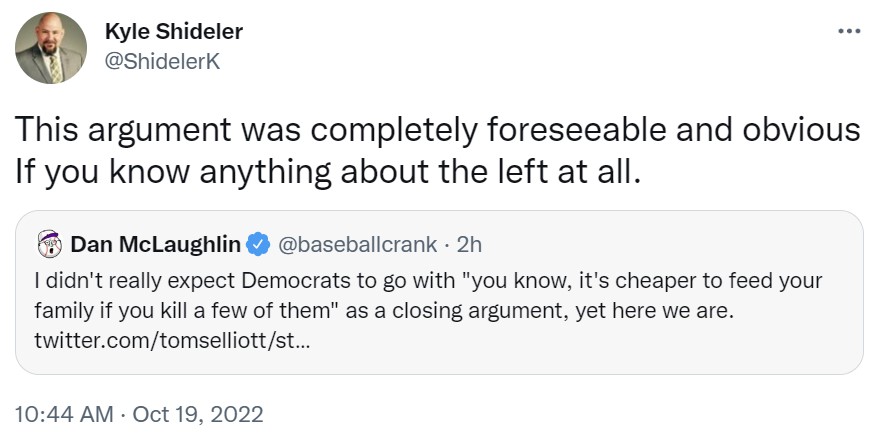 NeverTrump has long lied about not knowing that the Democrat Party had radicalized into socialist, anti-human totalitarians, because that, of course, is the only way to justify their frequent alliance with them and their sabotage of the Republican Party. They have to continue to pretend it's 2003 and the most radical Democrat in Congress is corrupt Harry Reid -- people "we can do business with."
Either they're lying, or they're willfully blind to the fast pace of radicalization the left has gone through since 2008, or they're just, as I say, forever frozen in The Last Year When Everything Made Sense of 2003, or they're just fucking terminally stupid.
Or maybe NeverTrump never notices the radicalization of their Very Good Friends on the Left because they're busy aggressively monitoring the truly dangerous radicalizing forces... on the right. Gotta "patrol the right." Gotta purge 'em for anyone coloring outside the permitted neocon lines.
It doesn't matter which -- NeverTrump has forfeited any claim of leadership. They are stupid blunderers and fools at best, and nasty liars and traitors at worst.

Meanwhile, check out the first question the "objective journalist moderators" asked of Governor Stacy Abrams at her debate with Also Governor Brian Kemp:
Nate Hochman @njhochman

"You're on the side of democracy. You are the font of the will of the people -- the very personification of the good, the true, and the beautiful. Ice cream. Cute little golden retriever puppies. Smiling babies. WHY AREN'T YOU WINNING!?"
Update: A friend sends me this. This is how Baseball Cvck's tweet appears when viewed with an extension called Big Tech Funding, available on the Brave browser.


posted by Ace at
12:20 PM
|
Access Comments