« Gun Thread: Holy Shitballs Edition!
|
Main
|
Daily Tech News 17 October 2022 »
October 16, 2022
Sunday Overnight Open Thread (10/16/22)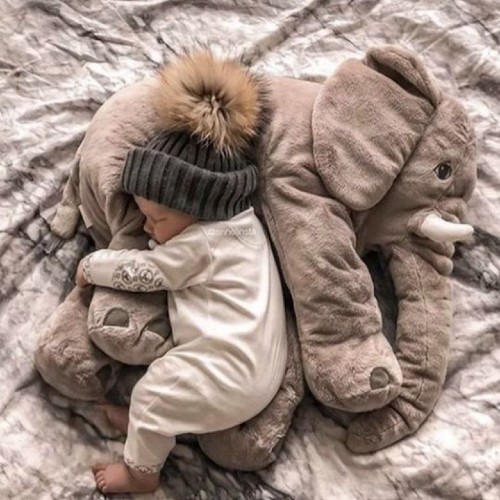 ***
The Quotes of The Day
Quote I

"Right now we have a lot of problems with the city of Philadelphia. We are closing left and right," Manzoor Chughtai, president of the Franchise Owners Association
Quote II

"I will reiterate: I never did an interview with Alan Shipnick [sic]. And I find that my experience, with everybody associated with LIV Golf, has been nothing but incredibly positive. And I have the utmost respect for everybody I've been involved with." Professional golfer Phil Mickelson
Quote III

"That means that this killer is going to end up getting the same sentence as people who have committed bad acts but acts that did not rise to this level," he continued. "I just don't think anything else is appropriate except the capital sentence in this case. So I was very disappointed to see that. I'm also disappointed that we're four-and-a-half years after those killings and we're just now getting this. They used to do this, he would have been executed in six months. He's guilty. Everybody knew that from the beginning, and yet it takes years and years in this legal system that is not serving the interest of victims." Gov. Ron DeSantis (R-FL)
***
Quote IV

"I will debate you on a stage. I will debate you in a parking lot. I will debate in a library. I will debate you in a bar. I will debate you in a car. I will debate you on CNN. I will debate you on MSNBC. I'll even, I'll even debate you on 'The View,' and let Joy Behar and Whoppi ask the questions. But show some courage!" AZ Republican Gubernatorial Candidate Kari Lake
***
The Comments of The Week


***

This is so rich coming from TFG the JEF. Obama calls his ilk buzzkills.

Obama Calls Democrats 'Buzzkills' Who Make People 'Walk On Eggshells'

Former President Barack Obama slammed Democrats in a recent podcast, calling them "buzzkills" whose identity politics and cancel culture rhetoric force people to "walk on eggshells."

Speaking with four of his former employees on the Pod Save America podcast, the former prez said that his fellow Democrats need to tone it down and understand that everyone makes mistakes, the Daily Mail reports
Am I still considered a bitter clinger?
***

There are a number of reasons not to vote for Jerry Nadler. This is not one of them.

In a bid to gain attention as a 3rd party candidate for Congress, Mike Itkis has released a porn video he shot last year with porn star Nicole Sage.

His opponent, Representative Jerry Nadler, has yet to release a comment. I find that surprising because Nadler could probably pick up more than few votes in his admittedly very safe seat by promising to never, ever, in no universe real or otherwise, display his naked body.
***

Everything you wanted to know about Ambient 1: Music for Airports, but were afraid to ask.

In 1978, Brian Eno released Ambient 1: Music for Airports, a landmark album in ambient and electronic music. Although it wasn't the first ambient album, it was the first album to be explicitly labelled as 'ambient music'. Music for Airports was a continuation of Brian Eno's experimentation with the tape machine as a compositional tool, a process he'd begun three years prior with 1975's Discreet Music. It also saw Eno's further exploration of generative, systems-created music, whereby Eno would focus on creating a system that would generate ambient music, something he continues to explore in the modern age with his range of iOS apps.

In this article, I'll discuss how Music for Airports was created, and I'll deconstruct and recreate the tracks 2/1 and 1/2. Hopefully, the article will demystify some of Brian Eno's techniques, and give you some ideas about how to adopt some of his ambient music techniques yourself.
***

I use "To-Do Lists" frequently. I'm not sure the wheel has to be reinvented here.

'm definitely more productive when I start the day with a to-do list, but I've come to realise that my list-making skills could do with some polishing.

Working from home with a flexible schedule means that my list often becomes a random jumble of work and personal tasks, with things like 'get dressed' making a regular appearance. And I quite often add things I've already done just for that dopamine hit that comes from ticking something off – everyone does that, right?

All too often, there's that nagging feeling at the end of the day that I haven't quite accomplished what I set out to do.
***

At least he didn't say "Pussy" and write mean Tweets.

WATCH: Joe Biden Goes Full Creeper With Young Girl

And it's all on video.

In it, we can see Biden sniff the young girl's hair. Then he grabs her shoulder, something that he ought to have learned at this point isn't appropriate. The girl's discomfort is immediately apparent. And then, apropos of nothing, Biden tells her, "no serious guys until you're 30."
***

Mayor Pete is a delusional little twerp.

Buttigieg Says Democrats Are Having A Hard Time Campaigning Because They've Been Too Successful

Transportation Secretary Pete Buttigieg said Sunday while on ABC's "This Week" that Democrats are actually having a difficult time campaigning because they've been too successful.

Buttigieg told host George Stephanopoulos Democrats "are proud" of their many "accomplishments" such as the American Rescue Plan.
Yes $6.99 for a dozen and half of eggs is a winning Rescue Plan solution.
***
The hubris of politicians is breathtaking at times.

In an effort to curb so called global warming, the Biden administration is coordinating research into the feasibility and efficacy of blocking out the sun, at least partially.

On March 15, President Joe Biden signed Congress' "Consolidated Appropriations Act, 2022" into law, providing funding for a five-year research plan to be coordinated by the White House Office of Science and Technology Policy (OTSP).

The OTSP, whose deputy director for Climate and Environment was recently sanctioned by the National Academy of Sciences, will work in concert with relevant federal agencies on its "scientific assessment of solar and other rapid climate interventions in the context of near-term climate risks and hazards."
But, we have been preached to that we need to abandon fossil fuels and solar energy is one of our saviors.
***

I doubt if a union will help these workers. But, let them dream on.

Food service employees at the autonomous driving company Waymo are forming a union, the latest push by support workers to organize at Silicon Valley's most prominent companies.

The cafeteria workers at the Mountain View-based company cite the high cost of living in the Bay Area and the lack of strong benefits while working for one of the world's most valuable companies. Waymo is owned by Google parent company, Alphabet.

The workers are employed by Sodexo, which contracts service work for Google and other companies. Organizers say they have a majority of union cards signed from the roughly two dozen-person bargaining unit.

"We want a voice at the table to have a part in saying how things should work," said Fernanda Martir, 28, a single mother who works in the kitchen and also as a barista at the company. "We want better treatment and benefits."

Martir currently lives in a mobile home with her mother and her son. She said she struggles to cover her family's expenses: car and phone payments, her son's day care and rent.

She would like to one day afford her own place. Her interest in unions was lit by Hasan Piker, a leftist Twitch streamer and political commentator who has a large following on sites like YouTube and Twitter.

Workers say the $24 an hour they make from the company is not enough to live adequately in the Bay Area. They also cite the prohibitive cost of the company's health plan, which has a $5,000 deductible. The living wage in the San Jose-Sunnyvale area is $27.74 for a single adult, and $52.74 for a single adult with a child, according to MIT's living wage calculator.
***
THE ONT MUSICAL INTERLUDE & AIRLINE LUGGAGE EMPORIUM
Born on this day: 16 Oct 1947
American musician and songwriter Bob Weir, best known as a founding member of the Grateful Dead. The group released more than 140 albums during their career, the majority of them recorded live in concert. via thisdayinmusic.com
&&&
On this day: 16 Oct 1972
Creedence Clearwater Revival split up following the failure of their most recent album, 'Mardi Gras'. After limited success as a solo act and some legal hassles with Fantasy Records, John Fogarty would have two big hits in 1985, 'Center Field' and 'Rock and Roll Girls'. John's brother Tom Fogarty died in September, 1990 and the surviving members have been touring as Creedence Clearwater Revisited. via thisdayinmusic.com
***
Several winners this evening.......................

This my friends will not look good on a resume. Genius Award Winner. (H/T CBD)

PONTIAC, Mich. (FOX 2) - A 59-year-old home inspector who was caught on camera during a home inspection pleasuring himself with an Elmo doll in 2021 has been convicted after a trial of just one day.

Kevin Wayne VanLuven of Clarkston, was convicted on Wednesday of aggravated indecent exposure after authorities said he used a child's Elmo doll to pleasure himself during the home inspection.
***
Of course driving while intoxicated is not ethical. Genius Award Winner.

The guy who has been in charge of the congressional ethics office for the past 12 years is an alcoholic who crashed his car into someone's house while driving under the influence.

Omar Ashmawy, the head of the Congressional Ethics Office, was arrested and charged with a DUI last month, according to an exclusive report by Yahoo News published on Thursday.
***

No Texas-Arkansas rivalry here. Tonight's Feel Good Story of The Day.
Truck driver Gary Wilburn was named a Highway Angel for offering aid to an injured Arkansas state trooper who was pinned inside his vehicle after a serious crash.

The Truckload Carriers Association bestowed the honor and shared the 'incredible story.'

On the afternoon of October 4, near Forrest City, Arkansas, Wilburn was driving very slowly in heavy traffic. He came across a crashed State Trooper's vehicle on the side of the road. Every other motorist was passing the vehicle without stopping to look inside.
***

Tonight's ONT has been brought to you by Confidence.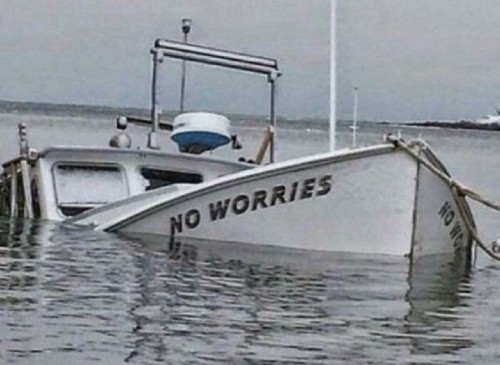 Notice: Posted with permission by the Ace Media Empire and AceCorp, LLC. The ONT is proudly made in the good old USA.


posted by Misanthropic Humanitarian at
10:00 PM
|
Access Comments