« Dan Crenshaw Is Cringe
|
Main
|
Dog Jesters Cafe »
October 12, 2022
Steve Schmidt, Formerly of the Lincoln Project: No One Should Give a Dime to the Lincoln Project. It's an Organization of Grifters and Fraudsters With No Honor or Ethics.
You don't say, Steve.
You. Don't. Say.
But I bet it was just firing on eight cylinders of ethics when you were covering up John Weaver's perving on young men while you used the organization as a vehicle for pursuing "generational wealth," huh?
Surprise endorsement:
52 I, for one, find Steve Schmidt believable and sincere. He's a good friend. Posted by: Mitt Romney
Wait, did I say "surprise"?
Let's let Mittens go back to what he does best -- getting cucked by a fucking horse -- and return to Steve Schmidt's bitter Twitter meltdown:
Steve Schmidt @SteveSchmidtSES

@ProjectLincoln should either be professionalized and reformed or shut down. I founded it. i left it a year ago. The @Showtime documentary documents some of the most despicable and unethical behavior I have ever seen.

I would like to see the following things happen.
1. I would like to be paid some money to go away and stop making problems for the Lincoln Project.
Okay he didn't say that. But that is very much the subtext.
1. @reedgalen must step down from the @ProjectLincoln board because his lie and coverup destroyed the organization as much as @madrid_mike @ronsteslow and
@madrid_mike @JenniferHorn did with their fame seeking and narcissism.

So Schmidt continues to insist he knew nothing of Weaver's predations, huh? Everyone else did, but not ol' Stevey?
2/ The Galen lie cost millions of dollar of @ProjectLincoln money and bankrupted the organization. There is only one other place in America where such conduct is acceptable. Maro Lago, home of MAGA.
Oh f*** you. Always grifting. Even when shifting blame, he's chasing the buck.

@stuartpstevens and @JoeTrippi
should constitute a new, professional and diverse Board of Directors that follows best practices and operates at the highest ethical standards. I have complete confidence in the integrity, competence and judgement of @JoeTrippi and
@stuartpstevens.

LP donors can also. I wouldn't give a penny while Galen is in charge.
Would this board bring in the much-needed services of Steve "Generational Wealth" Schmidt? For a not-so-modest consulting fee?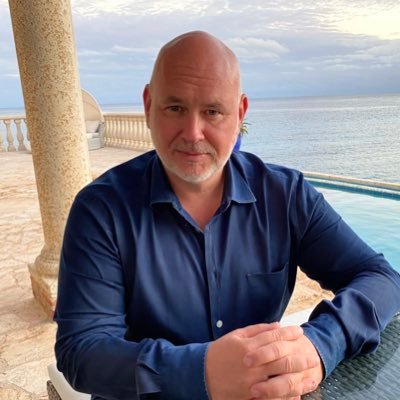 I'm available.
I want to see complete and total financial transparency around the organization. This means the following:

1. An independent CFO
2. A financial oversight Board made up of @ProjectLincoln donors
3. Quarterly public financial reports.
4. Salary caps for all
I'd love to see that.
Why didn't pudge-and-stuff Steve Schmidt insist on that when he was grifting money from the North American Man-Boy Lincoln Association?
Any guesses?
I want this organization, that I founded, to operate at the highest ethical standards. The reason I left @ProjectLincoln was because I gave them an ultimatum.

@reedgalen or me. Galen had appointed himself chair of the Board and controlled all the bank accounts that I told him to open.
Wait, did you quit because of his "lie" and cover-up about John Weaver, or because he wouldn't let you see the piles of money you were counting on for "generational wealth"?
Don't bother answering. I know the answer.
I wanted to beat Trump.
This impotent fatso pudge-n-stuff sure does want a lot of stuff. Like an infant.
@reedgalen wanted to be famous and important. There is a shocking and delusional scene at the end of the @ProjectLincoln documentary where Galen says he is the leader of a movement of millions. That makes him as deluded as Trump and MT
Shut up, Reverse Santa Claus.
@TheRickWilson is a brilliant ad maker
So brilliant he's worked for like two winning candidates in his life. Mr. Invincible.
...who clearly should never have any leadership or management responsibilities whatsoever in an organization. His talents should be properly directed. There is another issue that I found troubling and was a big factor in my departure from the @ProjectLincoln.

Before the organization started @TheRickWilson set up a GO Fund me to make a movie about Trump. He raised tens of thousands of dollars and never made the movie. I asked him about it 500 times. No movie. I was not comfortable with this. It is a big deal. Ethics matter. Integrity matters.
Generational wealth matters.
But I agree, The Rick Wilson and Ben Howe should give back the money they fleeced investors out of. Like Bialystock and Blume in The Producers, except they didn't even produce a Nazi show.
I urge @TheRickWilson to find a way to return that money and make this right. No one is perfect and Rick has a lot going on. I have never met anyone who works harder. He has to fix this. I hope the donors to @ProjectLincoln will demand reform. They should. I tried and when it didn't happen. I left.
He goes on claiming to be a spotless soul who only wanted to defeat MAGA and make some Generational Wealth.
I sense an announcement about a new grift he's about to start.
John Sexton quotes a review from the film that paints the grifter organization as, well, a grifter organization -- thus explaining Steve Schmidt's urgency in attempting to paint himself as the guy who was all about "ethics" and "reform."
While the Lincoln Project portrayed itself as noble, its conduct turned out to be less so. The Lincoln Project eventually becomes a story about greed, abuse and treachery. Co-founding member John Weaver--who's rarely seen in the docuseries, ostensibly because he was recovering from a heart attack at the time--is accused of sexually harassing and grooming dozens of men, including one who he started talking to when the kid was just 14, and accusations fly that the other co-founders covered it up. Reports emerge that $27 million in funds were transferred to Galen's Summit Strategies firm, possibly to be used for a post-election media company that Galen, Stevens, Schmidt and Wilson were looking to create. Angry charges of grifting and massive in-fighting ensue, leading to the departures of Horn, Steslow, Madrid, and valued executive director Sarah Lenti.
I guess liberal grifters finally got sick of competing with these fake ex-conservative grifters for liberals' donations and put out the word: Take. Them. Down.
Good.
Flush the turds down, nice and hard.

posted by Ace at
07:57 PM
|
Access Comments