« Pfizer Executive to European Parliament: Why No, We Never Tested If the Vaccine Actually Stopped Transmission of Covid
|
Main
|
Mike Lee Is In an Unexpectedly, Uncomfortably Tight Race With Joke and Fake "Independent" Democrat Evan "McMuffin" McMullin -- and Mitt Romney Refuses to Endorse the Republican in the Race »
October 12, 2022
Audio Leaks of Four Hispanic LA City Council Members Making "Openly Racist Remarks," Calling the Adopted Black Son of a White Council Member a "Monkey"
And they're refusing to resign.
Well, one resigned. The others are taking the usual Democrat position: You will take my political power when you pry it from my cold, dead hands.
The LA Times:
Behind closed doors, Los Angeles City Council President Nury Martinez made openly racist remarks, derided some of her council colleagues and spoke in unusually crass terms about how the city should be carved up politically.

The conversation remained private for nearly a year, until a leaked recording reverberated explosively Sunday and turned the focus of a sprawling metropolis toward Los Angeles City Hall.

By Sunday evening, three of Martinez's council colleagues had called for her to resign. The leak had quickly become a new and incendiary issue in the coming Nov. 8 election, with candidates -- some of them endorsed by Martinez -- having to stake out positions.

Martinez and the other Latino leaders present during the taped conversation were seemingly unaware they were being recorded as Martinez said a white councilmember handled his young Black son as though he were an "accessory" and described Councilman Mike Bonin's son as "Parece changuito," or "like a monkey."
By the way, when Bret Baier "reported" on this, he whitwashed this down to nothing -- he said that Martinez said only that Bonin was raising the boy "like a white kid."
Which... she did say. But I think the part where she called him a "monkey" was the more explosive part.
But there's Bret Baier, flacking for his Democrat Party.
Council President Nury Martinez makes racist remarks about Councilmember Mike Bonin's young son while others chime in during this section of the conversation. The group was discussing a dispute between Councilmembers Curren Price and Marqueece Harris-Dawson, who were at odds last year over whose district would represent USC and Exposition Park once the new maps were finalized. The clip begins with Martinez recounting a conversation she allegedly had with businessman Danny Bakewell.

...

Martinez also mocked Oaxacans [inhabitants of a southern region of Mexico, Oaxaca] and said "F-- that guy ... He's with the Blacks" while speaking about Los Angeles County Dist. Atty. George Gascón.

De León appeared to compare Bonin's handling of his child to Martinez holding a Louis Vuitton handbag.

...

On Sunday, after this article was published online, Martinez issued a statement apologizing for her comments, saying: "In a moment of intense frustration and anger, I let the situation get the best of me and I hold myself accountable for these comments. For that I am sorry."
She's holding herself accountable -- but she won't let you hold her accountable.
She then talked about how her anger was really just a facet of her Working For Her Constituents:
"The context of this conversation was concern over the redistricting process and concern about the potential negative impact it might have on communities of color," she added. "My work speaks for itself. I've worked hard to lead this city through its most difficult time."
After days of pressure, and the LA Times editors calling on these four to resign, she agreed to resign... her presidency over the council, but not her seat as a council member. That is, she resigned her position as top council member, while remaining on the council.
Also on Sunday, De León called the comments "wholly inappropriate" and said he had fallen "short of the expectations we set for our leaders."

"I regret appearing to condone and even contribute to certain insensitive comments made about a colleague and his family in private," he said in a statement. "I've reached out to that colleague personally."
Also refusing to resign.
Cedillo, contacted by The Times Saturday night, said, "I don't have a recollection of this conversation."
"I don't recall" -- the Hillary Clinton Defense.
...

At one point in the conversation, De León referred to Bonin [who is white, remember] as the council's "fourth Black member."

"Mike Bonin won't f--ing ever say peep about Latinos. He'll never say a f--ing word about us," he said.
Breaking news: diversity is our strength.
... De León seemed to compare Bonin's handling of the child to "when Nury brings her Goyard bag or the Louis Vuitton bag."

"Su negrito, like on the side," Martinez said, using a Spanish diminutive term for a Black person that can be considered demeaning.
The -ito suffix is a dimunutive suffix which is added to the word to make it little, or to refer to it affectionately, or -- to refer to it in a belittling way. Maybe she meant "little black boy."
This WordReference thread (content warning: drops the n-word) suggests that "negroito" usually is used in a "carinosa" way, that is, a cute way, an affectionate way, but others caution that it is patronizing to refer to someone (especially someone you don't know and who is not your friend or intimate) a "little black." * Negro itself has no negative or positive connotation in Spanish; it's just the default neutral word for a black man.
Did she mean "negroito" in the affectionately diminutive way, or the belittling way? Well, she certainly does not sound as if she feels affectionately towards the child:

Martinez suggested the child was misbehaving on the float and might have tipped over the float if she and the other women on the float didn't step in to "parent this kid."

"They're raising him like a little white kid," Martinez said. "I was like, this kid needs a beatdown. Let me take him around the corner and then I'll bring him back."
She's literally saying she'll beat the white out of that kid, and beat some blackness into him.

Martinez's reference to Bonin's child as changuito occurred during that part of the conversation.
Here is some ugly, brutish political jockeying:
Martinez said that giving Raman what could amount to a safer council district would not be good for Martinez and her allies.

"It serves us to not give her all of K-Town," Martinez said, referring to Raman. "Because if you do, that solidifies her renters' district and that is not a good thing for any of us. You have to keep her on the fence."

The group then questioned whether Shatto Place, a small street, and Lafayette Park are in Koreatown.

"I see a lot of little short dark people," Martinez said of that section of Koreatown, employing stereotypes long used against Oaxacans in Mexico and in the United States.

"I was like, I don't know where these people are from, I don't know what village they came [from], how they got here," Martinez said, before adding "Tan feos" -- "They're ugly."
Well, I think it either means "They're so ugly," with the verb and pronoun omitted and assumed, or it could mean, I think, "such ugly ones."
You get the gist.
Note that Oaxaca has an especially high population of indigenous/Indian citizens. 50% don't even speak Spanish, but instead an Indian language. 53% of Mexico's total indigenous population is from Oaxaca.
By the way, I had to do my own quick search to find an explanation as to why she was insulting Oaxacans. The media doesn't seem interested in sharing the information that many Oaxacans are racially distinct from Nury Martinez -- the ones she's talking about are racially different, at least -- and that she would therefore consider them "lower" than herself.
They just mention "she also insulted Oaxacans" as if she just doesn't like the local food or music.
No, it's a racial thing, LA Times. Why won't you report the actual news in context?
Nury Martinez is more of a European/Castillan sort of Hispanic. You know -- the blood of Los Conquistadores flows through her racist veins.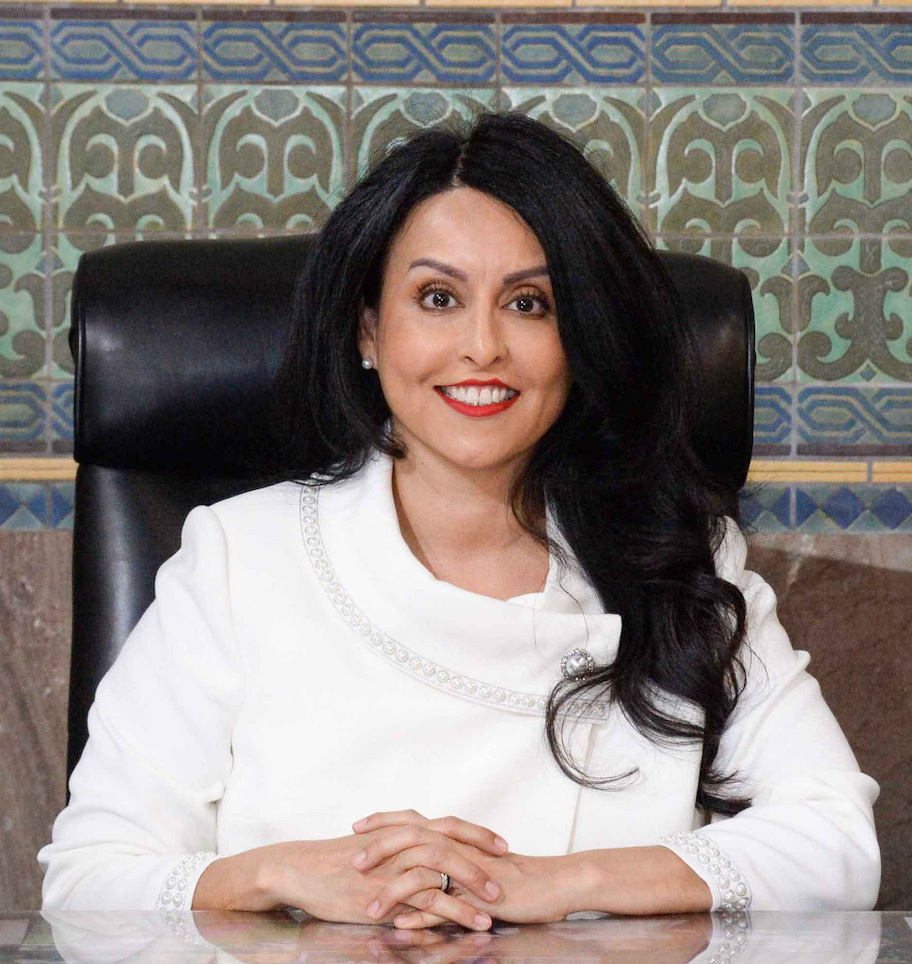 And she's attacking Mexicans with more Indian blood as "dark" and "ugly" and Not Quite Our Kind.
That is the racist gibe Martinez was making with her "dark people"/"tan feos" insults.
She's attacking not one but two racial groups with darker skin than her own.
Would a white man--
The question is so stupid I won't even bother asking it rhetorically.
Three city council members, including Bonin, called upon the four involved in the racist conversation to resign.
John Sexton updates us on the story: Ron Herrera actually took responsibility in deed instead of just in word and resigned.
The other three are clinging desperately, pathetically to their grubby little favor-trading jobs as if they're extremely low-value, low-skill people who have no other conceivable job opportunities outside of political grifting.
Ay, tan feos.
The four Latino council members who participated in the discussion are Council President Nury Martinez, Councilmembers Gil Cedillo and Kevin de León and Los Angeles County Federation of Labor President Ron Herrera. Nury Martinez described Mike Bonin's black son as looking like a little monkey. Kevin de Leon commented that Bonin carried him around like a designer handbag.

Yesterday afternoon, Nury Martinez stepped down from her position as Council President but refused to heed multiple calls for her to resign from the council completely. Since then there have been a number of new developments. For one, Ron Herrera has resigned his position as LA County Federation of Labor President.
The White House is even pretending that Joe Biden has taken an interest in the situation, and is issuing statements in his name:
White House press secretary Karine Jean-Pierre said on Tuesday that President Joe Biden believes that all Los Angeles City Council members who took part in a racist conversation uncovered this week should all "step down."
She also claimed that this was really a problem of "MAGA Republicans," not Democrats.
Jean-Pierre then pivoted to take a shot at the Republican Party -- specifically "MAGA Republicans."

"And here's the difference between Democrats and MAGA Republicans," she said. "When a Democrat says something racist or anti-Semitic, we hold Democrats accountable. When a MAGA Republican says something racist or anti-Semitic, they're embraced by cheering crowds and become celebrated and sought after endorsements."

When she was asked what she was referring to, she mentioned Tommy Tuberville's rejection of reparations at a Trump rally.
According to the "Biden" White House, opposition to racial reparations is now officially a "racist" position.
Sexton links the below LA City Council meeting which, Content Warning, is full of F words, and I don't mean "frank discussion of our racial tensions."
Sexton said he thought the Democrats would once again manage to ride a scandal out, until he saw the depth and breath of the anger here, coming from the black community -- which of course the Democrat Party cannot ignore.
* In many languages, including English, calling something "little" can be either affectionate or insulting depending on intent, context, and familiarity. Calling your wife "baby" (which is a diminutive nickname; you're calling her a little child) is sweet. But calling a female coworker you barely know and are annoyed by "Baby" is condescending.
People constantly say "my little [fill in the blank]" about something they love. Pride and joy. Lamb. Sweetie. Angel.
But they also throw in "little" as a general deprecation in a string insult -- "that little piece of shit," for example. "That little liar." That little traitor.

posted by Ace at
02:12 PM
|
Access Comments