« The GAINZZZ of August
|
Main
|
Quick Hits »
October 14, 2022
Jon Nicosia Confirms: The CNN "Big Name" Who Will be The Next To Be Fired Will Be Jim Acosta
Earlier this week, Jon Nicosia reported being told by a Discovery executive that another CNN "big name" was about to be let go, because he didn't fit in with the "new CNN" as envisioned as a (giggle) more "straight news" outlet, and was too closely associated with the leftist r*tard gangbang Zucker era.'
Jon Nicosia @NewsPolitics

SCOOP: Another "big name" about to exit


Discovery Executive: "He does not have a place in the new CNN. He reminds us of the Zucker period we are looking to move far from. The only reason he is still on air was not to look like we were 'cleaning house' for political reasons right after the closing"

I agreed not to report the name until the end of the week.
He promised to not reveal the name until today.
Now he confirms that he was talking about Jim Acosta.
Jon Nicosia @NewsPolitics

The person this Discovery exec was talking about is Jim Acosta. CNN (like they did when I reported about Stelter being let go) will be to defend the person. That's what network PR people do. Keep in mind many of the recent people let go had big support within the network /more

But did not fit into the 'middle ground' vision CNN is being pushed into. Since Acosta was the main Trump lightning rod between the "old" CNN and the new owners future vision he will either go quick, or with a lot of internal pushback. Stay tuned.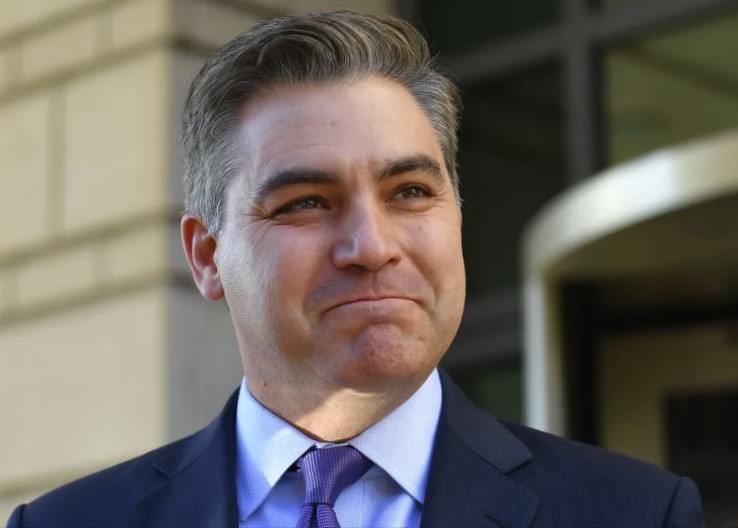 It's like a 60,000 watt electromagnet for fists
(and cum)
A celebratory re-post. Thanks to Yuthidra's Dice (sp?) for reminding me of this.
I Must Eat Jim Acosta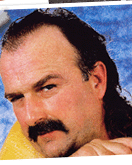 by Rich "Psycho" Giamboni
Special Guest Columnist for Ace of Spades HQ
I must eat Jim Acosta.
Some of you probably think, "Ah, good ol' Psycho is being metaphorical here."
Look at my fucking face, asshole: Does this look like a face that does "metaphorical"?
It's a slippery fuckin' slope. One day you're talking in metaphors and the next day you've got a trucker's balls bouncing off your fucking eyes like he's a Crossfit Games medalist and the Workout of the Day is doing a hundred dick-squats in your face-rack.
This isn't a metaphor. This isn't a riddle. This isn't one of those back-of-the-McDonald's-tray-liner connect-the-dots where you connect all the dots and it says "Rich 'Psycho' Giamboni means he's gonna eat some nice McDonald's french-fries."
So screw your heads on straight for once, fuckbutts. When Rich "Psycho" Giamboni says I must eat Jim Acosta, Rich "Psycho" Giamboni means he's gonna fucking eat Jim Acosta.
I will eat Jim Acosta, I will consume his flesh, I will make little Jim Acosta burgers and call them CNN Sliders.
Simple math here, dummies. The End of Days are coming, and when they come, it's Thunderdome, baby. Two men enter, one man leaves with warm, sluggish "Jim Acosta" kind of feeling in his belly.
Now I know what you're thinking now. You're thinking: "Oh, Psycho means that when the country has turned into Road Warrior for a few months, and men have turned to animals scavenging for any kind of food, then, when Psycho's on the edge of starvation, he will descend into savagery and eat Jim Acosta."
Not even close, queerbaits. I mean the minute I even think I smell the End of Days are coming, I'm heading to Jim Acosta's house with a bottle of Mangria and a spork.
I mean, I'm not even waiting for the starvation. I'm not even waiting for the hangry.
Shit, I'm not even waiting for food-lines. I mean, the minute I get the sense that the country's sliding just a little bit sideways, it's Go-Time, and by "Go-Time," I mean it's time to eat Jim Acosta.
The early bird catches the worm, and I'm not waiting for some jabroni with the same idea to bag the first Jim Acosta of the fall season. I'm talking about early, brother. I mean, the grocery stores will still be filled with food and the credit card machines will all still be working.
And in that hour of waiting, Jim Acosta will hear the bell toll, and the bell is the one the farmer clangs to call the cows to the cull-shed.
I mean to treat this operation like it's a Best Buy Doorburster deal and the second best sale is a 68 inch Sony Ultra HD TV for four bucks and the best deal is the Jim Acosta Self-Propelled Steak Collection, and the only price is having the guts to beat the crowd.
And you know what third-in-line gets? Third in line gets a 30% Off Coupon for Not Eating Jim Acosta.
The minute I hear anything that has that Sign-of-the-Apocalypse ring to it, like hearing that the Renegade reboot is on hold due to creative differences with Lorenzo Lamas, I'm going to drive my F-150 to whatever mani-pedi joint Jim Acosta's getting made all pretty at, bait the crew cab with MAC for Men makeup samples, knock him unconscious with ether and begin seasoning him Old El Paso taco powder.

You think I'm joking? You think I'm "ribbing" with you, paizano? Well, the proof is in the eating, and you'll see how much I'm "ribbing" when you smell some barbecue action going down and you hear Jake Tapper crying that Jim Acosta is "missing, but presumed delicious."
I will eat Jim Acosta, and in consuming his flesh, I will add his weakness to my own.
Jim Acosta is the Cow That Walks on Two Legs, and I intend to gorge.
And that's the name of that tune, chumps.
Rich "Psycho" Giamboni is an occasional guest columnist for the Ace of Spades media empire. His previous column, If You Touch My Hoagie Again, I Will Literally Kill You, won the 2005 Polk Prize for Special Achievement in Journalistic Threats.

posted by Ace at
05:10 PM
|
Access Comments