« Feet of Fury Cafe
|
Main
|
Daily Tech News 5 October 2022 »
October 04, 2022
Tuesday Overnight Open Thread (10/4/22)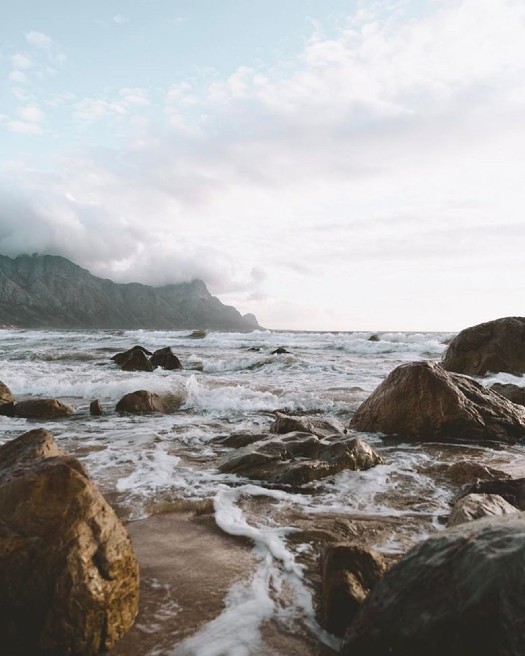 ***
The Quotes of The Day
Quote I

"I'm happy that he's going to be going home to his family. And that even if you're not moved by, again, the morality of having these folks go back home, despite serving sentences that were in excess to what the crime was, from a financial burden, that's no longer on the state, the taxpayers." PA Lt. Gov. John Fetterman
Quote II

"And ultimately this is also a tremendous opportunity. It's a tremendous opportunity to once and for all remove the dependence on Russian energy and thus to take away from Vladimir Putin the weaponization of energy as a means of advancing his imperial designs. That's very significant and that offers tremendous strategic opportunity for the years to come." U.S. Secretary of State Anthony Blinken
Yes, all of that ready to use "green energy" will keep Europe warm.
***
Quote III

"Here we go again! Another Fake book is out, this one, supposedly very boring and stale, by self appointed head case, Failing (unfunded liability!) New York Times writer, Maggie Haberman. In it she tells many made up stories, with zero fact checking or confirmation by anyone who would know, like me," President Donald Trump
Quote IV

"I'm hoping they didn't find anybody, but by and large, you'd rather not know." Hurricane Ian survivor David Dean
Quote V

"Slow is smooth, smooth is fast. Dusting off the cobwebs and gaining new skills. Thanks to The Tactical Games for an incredible day of training," Former Congresswoman Tulsi Gabbard
***
Somehow MushHead and Kneepad Girl will stutter and cackle and make this sound like good news.

Job openings fall by more than 1M in August; hit worst levels since 2020
***

One thing I dislike about my Apple products a different charger than other products. The EU says that will change there.

mall electronic devices sold in the EU will be required to use the same charging cable by 2024 under a new law that will force Apple to change the charger on the iPhone.

Tech firms will be required to move to the USB-C under the new regulation, which is extended to laptops from 2026.

Most phone and tablet manufacturers have already switched to that new standard. Apple has already switched its MacBook and iPad to USB-C but has stuck with its own Lightning cable for the iPhone.

Other rumours have suggested that Apple may instead be looking to get rid of the charging plug entirely, and instead focus solely on wireless charging. The EU has said that it will be introducing new requirements for wireless charging by the end of 2024.
***
Loretta Lynn, country music icon, dead at 90
Country music icon, Loretta Lynn, who was known for songs including 'Coal Miner's Daughter' daughter has died
***

Talk about over active imaginations, is that gunfire? Nope, just popcorn popping.

Jersey City's Newport Centre Mall was the center of a social media storm over the weekend as online posters alleged a possible active shooter situation, but it turned out to be just a malfunctioning popcorn machine.

Around 3:30 on Saturday, Oct 1, the first of nine calls were made to the Jersey City Police Department about a possible active shooter situation at the three-level mall near the Downtown area.
***

The Handyman's secret weapon, Duct Tape. Not sure it was meant for airliners.

Duct tape on a plane initially thought to be holding its wing together has been revealed as having a far less questionable purpose.

The tape made for an alarming sight what was thought to be a Boeing 787-9 Dreamliner for Australian opera singer David Wakeham who last week shared a photo to Twitter, where it later went viral.

"When choosing your favourite airline, choose wisely. Profits before safety," his post, which was also shared to Reddit, read.

While at the time it was joked the tape was used for "temporary repairs", it has since been identified as commonly used "speed tape", which was most likely used to cover peeling paint, according to CheckMate, a weekly fact checking newsletter from RMIT and ABC
***
Just another Ivy League professor who should be nowhere near young adults, hell any adults.

A top Ivy League professor has warned her colleagues at the World Economic Forum (WEF) that free speech is "leading to harm" because it is currently "legal."

Claire Wardle, a Brown University professor and member of the WEF, expressed her frustration that the First Amendment allows people to legally speak freely, even if they express views that conflict with the official narrative.

She argued during a World Economic Forum panel discussion that the lack of limitations on free speech is to blame for "misinformation" spreading online because it is not illegal.

Wardle suggested that it may be necessary to change free speech laws to prevent "low-level" or "hateful" information from being repeated.
***
One would think life long bureaucrats, fat cat union members and members of the rank and file of NYC's Public Works Department could have come up with a plan, for less than $4 Million.

The city has hired the controversial consulting firm McKinsey & Company to study its waste containerization needs and design a citywide pilot program, Streetsblog has learned.

For the next 20 weeks, the global management consulting firm will assess streets across the city with an eye toward what could work in a large, diverse urban environment and identify models for a such as program from among the many different solutions around the world — working with the Sanitation Department to figure out the kinds of containers it needs, find appropriate vendors, and structure costs.

New York is decades behind other world capitals in terms of waste collection and containerization, so there are many models from which to choose. (Barcelona and other cities have underground trash bins that are lifted out for collection.)
***

If this is true, Someone has some 'splain' to do.

'My car wasn't just stolen. It was given away': Customer says Sam's Club worker gave her Honda Civic away after she took it to get serviced at auto department

'Nobody has answers.'
***
The ONT Musical Interlude & Hooky Emporium
On this day: 4 Oct 1970
US singer Janis Joplin was found dead at the Landmark Hotel Hollywood after an accidental heroin overdose. Joplin had the posthumous 1971 US No.1 single 'Me And Bobby McGee', and the 1971 US No.1 album 'Pearl'. She was known as "The Queen of Psychedelic Soul" and as "Pearl" to her friends, Joplin remains one of the top-selling musicians in the United States, with over 15.5 million albums sold in the USA. via thisdayinmusic.com
&&&
On this day: 4 Oct 2014
Paul Revere, organist and leader of Paul Revere And The Raiders died following a battle with cancer. Between 1961 and 1971, the band placed 15 songs on Billboard's Top 40, including the US Top 10 hits 'Kicks', 'Hungry', 'Good Thing' and 'Him Or Me - What's It Gonna Be?' via thisdayinmusic.com
***

Multiple winners in this game. Don't ever leave your keys in a luxury car. Because you know what can happen. Genius Award Winners.

A teen in Florida is dead and another is in critical condition after they found and allegedly stole a Maserati sports car.

A group of three teens in Pinellas County, Florida, allegedly broke into a Maserati on Sunday and found the keys had been left inside. They then proceeded to take the car, but eventually crashed the vehicle. One teen died in the accident and another is in critical condition, police said.

Pinellas County Sheriff Bob Gualtieri held a press conference near the scene of the crash. He identified the boys as Keondrick Lang, 15, Mario Bonilla, 15, and Malachi Daniels, 16. According to the sheriff, the boys were wandering through the neighbourhood checking door handles to see if they could enter any of the parked vehicles in the area when they found that the Maserati's door was unlocked.

Too dark? Well how about this one?

Manual adjustment meant something else to this Las Vegas cop. Genius Award Winner.

LVMPD: Officer allegedly committed open, gross lewdness during a treatment
***
A very special day and Tonight's Feel Good Story of The Day.

Sam Moorfoot is 29 years old and has Down Syndrome. He is the head water boy for the Geelong Football Club from Victoria, Australia -- also known as the Cats.

Last weekend, Geelong defeated the Sydney Swans to win the cup in the AFL Grand Final (similar to the Super Bowl in the US).

After the game, the Cats' captain Joel Selwood spotted Moorfoot in the stands and invited him onto the field at Melbourne Criket Ground (MCG) to take part in the lap of honor.

"I'm very proud of my boys to win a premiership," Moorfoot told AAP. "Joel said he wanted to get me on the ground. That was the moment of my life, what an honor."
***

One of our regulars passed this along, so I thought I would share.

Today is the 200th anniversary of the birth of Rutherford Birchard Hayes, 19th President of the United States (1822 - 1893). He caught more bullets than any other future U.S. President as a Civil War general. While he became president as part of a corrupt bargain in 1877 (partly due to Democrats' suppression of balck votes that made the election controversial) and had to end Reconstruction, he still pushed hard for civil rights, education reform, and civil service reform. In his personal life, he contributed to increasing education among poor blacks in the South. While he is not known for being as effective as many other presidents, he still stood up against corrupt political machines the best he could.

Anyway, you can look him up!
***

Tonight's ONT has been brought to you by Masculinity.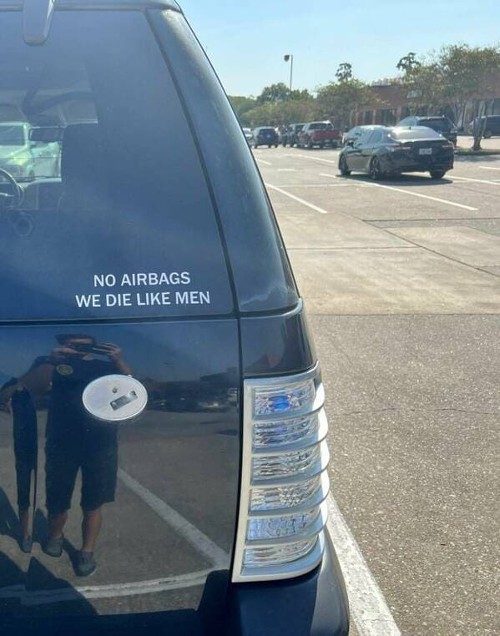 Notice: Posted with permission by the Ace Media Empire and AceCorp, LLC. The ONT serving your ONT dreams, aspiration & needs since 2004.


posted by Misanthropic Humanitarian at
10:01 PM
|
Access Comments