« Daily Tech News 3 October 2022
|
Main
|
Mid-Morning Art Thread »
October 03, 2022
The Morning Report — 10/3/22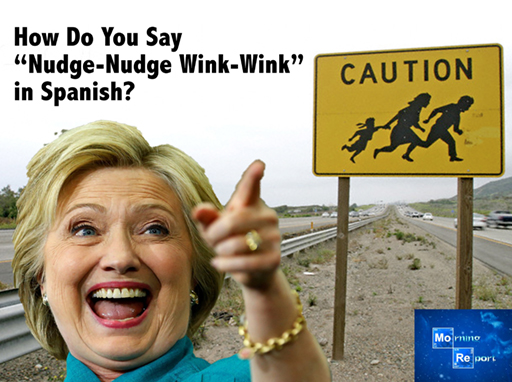 Good morning kids. Start of a new week and my hopes and prayers for Florida sadly came to naught as the death toll in the wake of Hurricane Ian now stands at 76 confirmed dead as of this morning. I pray that it doesn't rise, but given the magnitude of devastation, I fear that it undoubtedly will. Governor DeSantis and his team, as well as all the first responders, linemen and other emergency workers are doing everything humanly possible to restore essential services so that the citizenry can begin the process of digging out, cleaning up and ultimately rebuilding. In a sane, rational society, this would be the response at every level of government all the way up to the highest office in the land. But, as we all know too well, that is not America in the year 2022.
So absolute is the divide, and so bereft of morals and decency and in point of fact so heartless are those in power in DC, that they are cheering the carnage of a natural disaster insofar as it can ding their chief political rival and nemesis as well as punish those who oppose them. Even if it means the death of innocent people. That's not hyperbole; that's fact. Because in their warped souls, anyone who opposes them in the slightest is not innocent. The eliminationist rhetoric that has been shrieked at us 24/7 for years now, up to and including the hollowed out husk of a venal pervert who proclaimed at least half this nation "a clear and present danger" has resulted in innocent lives being snuffed out by guns, cars and Molotov cocktails. At least one was at the behest of the government itself. Ashli Babbit shot to death by Capitol cop Michael Byrd and Roseanne Boyland tortured and beaten to death by government-sanctioned goons. But I digress.
Recall in the wake of Hurricane Katrina 17 years ago now, how the Left shrieked at Dubya for allegedly doing nothing to help New Orleans because, in the puerile, racialist ravings of criminal mayor Ray Nagin, his town was a "chocolate city." Worse, the homunculus black hole of racialist hatred Spike Lee spewed the most inflammatory crackpot conspiracy bromide that the Army Corps of Engineers, at the behest of Bush, actually blew up the levees as a genocidal act of ethnic cleansing to cause them to flee the city, and "de-chocolatize" it, if not kill outright as many blacks as possible. Naturally, the fact that for years, Democrat politicians absconded and/or mismanaged the money to maintain and strengthen the levees and in the crucial days before Katrina hit, Nagin and Louisiana governor Kathleen Blanco rebuffed the Bush administration's aid and assistance as well as FEMA's urging them to order an evacuation. Oh well, "cannibalism in the Superdome" and Ray Nagin huffing on a crackpipe in a high rise hotel before bugging out while the Big Easy gets wiped out is the price we have to pay to maintain the meme that America is racist to its core.
And now, in the wake of Ian, where it seems that Ron DeSantis who has done almost everything right, the fury of Mother Nature notwithstanding, is to be taken out by projecting everything the Democrats have done wrong, and spectacularly so, onto him. But, of course, it's not working. Ian was as DeSantis stated "a once-in-500-year event" and all things considered, he seems to be the right man in the right place at the right time to get Florida back on its feet.
So, what's the Left to do? One guess.


Four years ago, Ron DeSantis was running for governor in Florida against a socialist drug addict under indictment for corruption, who happened to be black. Instead of asking their candidate to step aside so that they could run a more suitable individual to be the chief executive of one of America's largest states, the Democrats stayed with their man and placed their hopes on smearing DeSantis as a "racist." Their evidence? In a speech on the economy he said, "The last thing we need to do is to monkey this up by trying to embrace a socialist agenda with huge tax increases and bankrupting the state." There was nothing remotely racist about this statement. However, the Florida NAACP responded by saying comparison of blacks to monkeys – a comparison DeSantis did not make – was "by far the best-known racist reference to African Americans in our national folklore."

DeSantis was being hung for a perfectly innocent and apt statement that only a party as morally defective as the Florida Democrats could construe in the way they did. This was soon accompanied by a second charge involving me. DeSantis had spoken four times at an event I hosted annually which had featured mainstream conservatives, including three US Attorneys General, and senators John McCain, Lindsey Graham, and Mitch McConnell, Huffington Post reported it under a screaming headline: "DeSantis Gave Four Paid Speeches for Infamous Racist." That would be me.

Now, four years later, as a very successful Governor DeSantis positions himself for a presidential run, The New York Times' columnist, Charles Blow has re-opened the charge, saying DeSantis has a significant race problem, holding me up as a case in point: "In a 2018 gubernatorial debate, the moderator asked DeSantis why he had spoken at several conferences hosted by David Horowitz, a conservative writer who the Southern Poverty Law Center says is a 'driving force of the anti-Muslim, anti-immigrant and anti-Black movements.'" In the four years between these attacks, I have refuted these easily disproven lies of the SPLC, numerous times on the Internet, and in my recent book, aptly titled, The Enemy Within: How A Totalitarian Movement Is Destroying America . . .

. . . The entire aim of the malicious distortions of statements and facts, indeed the whole tenor of the Democrat attacks was that Republicans were racists, unfit to be taken seriously, and that the country would be better off if there were only one party – a party dedicated to the "socially just" future as seen through the eyes of leftwing zealots. Just before the gubernatorial election, which DeSantis won by a hair, Axios published the results of a poll showing that a majority of Democrats – 61% – regarded Republicans as "racists," "sexists" and "bigots."

This was entirely predictable for a party which has come to rely on name-calling and hate rather than reason and persuasion, and whose leaders characterize their opponents en masse as "deplorables" and "irredeemables" and "white supremacists." A party that relies on moral indictments to advance its political agendas, and which elevates tribal groups over the individuals who compose them is a totalitarian party in the making. A party that proposes to "save the planet" or establish a society where "social justice" reigns, is a party that demands intolerance from its adherents, and will regard democratic compromise with an imperfect world as a betrayal of its high-minded cause.
In terms of shifting perceptions electorally and politically, it's not going to work. In fact, just the opposite has happened and continues in the wake of the Trump economic miracle of his first term and its cataclysmic reversal at the hands of Sponge-Brain Shits-Pants' handlers these past 20 months. More minorities, including the jewel in the crown of the Democrat party, American blacks, are not just taking a chance on non-Democrat candidates but abandoning the plantation in growing numbers.
And speaking of "deplorables" per David Horowitz's piece, the confirmation that the racialism schtick isn't going to fly (though doubtless it is a standard and the audience won't go home unless the band plays it) look who's suddenly appeared to run, not on racism, but on open borders:
Hillary Clinton is "dusting off" her husband's playbook by criticizing the Biden administration's "open borders" to put herself in place to mount a 2024 presidential run, veteran political consultant Dick Morris said in a new interview.

Morris, a former aide to President Bill Clinton, said Hillary is setting herself up to enter the race as a "moderate" choice for Democrats in two years for what would be her third shot at the White House. . .

. . . "These are all signals that she is going to be the moderate candidate for president. She's going to say after the election, 'See, the left cost us the House and the Senate. If we stay with a left-wing candidate in 2024, we're going to lose the White House. I'm the only one who will tack to the center and give us a chance at victory , ' " Morris said.

Morris said he's aware of the strategy she's employing "because it's the strategy I designed for Bill Clinton in 1992" when he won the Democratic nomination. " Hillary is just dusting off Bill's playbook that I wrote for him and applying it herself this year," he said. . .

. . . "Once Biden pulls out, the polling will show that the Democrats are leaning toward some crazy radical like Gavin Newson, Bernie Sanders. Maybe even AOC herself," Morris said, referring to progressive lightning rod Rep. Alexandria Ocasio-Cortez. 

"That's going to drive the Democratic Party leaders to go to Hillary and say, 'Hey look. Please run again. We need you to save us from the crazy left," Morris said.
And guess which Democrat bloc absolutely hates open borders and illegal aliens. Hint: it starts with B-L and ends in A-C-K-S. If whackos like that Charlamagne Tha G-d can see through what the Democrats are doing, QED.
What Morris neglects to say, as if it's not obvious to anyone with at least twice the brain cells of Biden, is this is all an act. She's as radically open borders as anyone. And with a supine and willing GOP-e to help, we will have open borders if she steals 2024. Hillary is not the "crazy left" because she fakes being centrist. Sanders and company have no need for pretense. The cat is out of the bag, as it were. Triangulation and all that crap has gone the way of the dodo.
Hillary and Bill, and indeed every other Democrat like them are on the path to extinction. If they think they can bamboozle so called "independents" they're delusional. As I stated up top, we have become irreconcilably polarized. And with the economy and society headed for collapse, the days of the Clintons and Bushes are over.
ABOVE THE FOLD, BREAKING, NOTEWORTHY
Michael Walsh: "Maybe they should have gone with IED, for improvised explosive device, which is really what the whole thing is: a Strangelovian domestic terrorism bomb, which we've learned to stop worrying about and instead love."
DEI, Monster, DIE

"For all the hubbub about the Hunter Biden laptop, there has been little talk about the laptop owned by DNC data analyst Seth Rich. The FBI's M.O. on the Seth Rich laptop appears scarily similar."
The Seth Rich Case: The FBI's Other Laptop Scandal

Victor Davis Hanson: "So how does it all end, and Russian, Ukrainian, European and U.S. agendas become compatible? It doesn't, and they won't."
Pushing the Envelopes in Ukraine
NOTE: The opinions expressed in the links may or may not reflect my own. I include them because of their relevance to the discussion of a particular issue.
ALSO: The Morning Report is cross-posted at CutJibNewsletter.com if you want to continue the conversation all day.
Follow us on Twitter: @CutJibNews
Follow us on Instagram: @Cutjibnewsletter

posted by J.J. Sefton at
07:45 AM
|
Access Comments