« Gun Thread: October 2nd Edition!
|
Main
|
Daily Tech News 3 October 2022 »
October 02, 2022
Sunday Overnight Open Thread (10/2/22)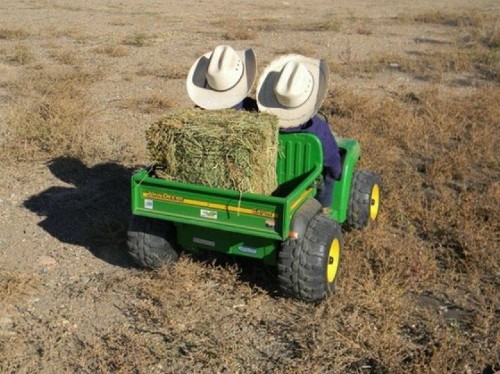 ***
The Quotes of The Day
Quote I

"I said to myself, 'I'm not going to show them a picture of an elephant, I'm going to show them a real elephant, real giraffes. I want to show them how beautiful the world is, so that's what we are doing right now." Edith Lemay
Quote II

"For me, playing to win also means doing things differently. Doing things that others may question, but that we believe will put us in the winner's circle the longest,"Toyota Motor CEO Akio Toyoda
Finally, an auto executive who hasn't doubled down on stupid.
*
Quote III

I love Venn diagrams, so… I just do! Whenever you're dealing with conflict, pull out a Venn diagram, right? You know, the three circles VP Kamala "The Headhunter" Harris.
Quote IV

"Do we really want perversions that lead to degradation and extinction to be imposed on children in our schools from the primary grades? To be drummed into them that there are various supposed genders besides women and men, and to be offered a sex change operation?" Russian President Vladimir Putin
***
The Comment of The Week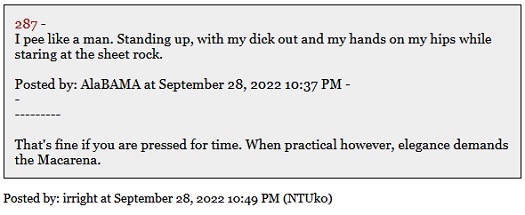 ***
Oh my, pumping gas is such a difficult endeavor.
***

You remember Peter Strozk don't you? He's the slimy former FBI agent who was out to get President Trump. He's in the news again.

Disgraced former FBI special agent Peter Strzok was slammed by a top agency official over his "sustained pattern of bad judgment" and "selfishness" that seriously damaged the reputation and credibility of the bureau in a scathing draft of his termination letter.

Strzok's hatred of former President Donald J. Trump and obsession with the debunked Russiagate conspiracy theory that the ex-POTUS was in cahoots with the Kremlin clearly affected his judgement, resulting in anti-Trump text messages that were deeply embarrassing to the nation's foremost law enforcement agency, leading to his firing in 2018, a steamy, adulterous affair with FBI attorney Lisa Page also didn't help.

The firing letter which was written by David Bowdich who was the bureau's deputy director at the time was released as a part of the FBI's response to Strzok's federal lawsuit alleging that his privacy rights were violated and that he was wrongfully terminated.
***

I wonder how many other events these jokers added weight to their fish. WATCH: Stunning Moment Cheating Scandal Allegedly Uncovered at Pro-Fishing Tournament

They were doing the weigh-in and they declared Jake Runyan and Chase Cominsky the winners based on the weight of the fish being the most.

But then the tournament director Jason Fischer must have had some suspicions because he decided to slice open the fish that the pair turned in. But that's when he suddenly lost it and shouted that he had found weights in the fish.

The first video shows the moment of discovery, the second the reaction of Fischer and the other fishermen.
***

We all knew this after Paul Ryan and Mitch McConnell stabbed President Trump and the conservatives in the back. Republicans abandon Obamacare repeal

WASHINGTON — Republicans are abandoning their long crusade to repeal the Affordable Care Act, making the 2022 election the first in more than a decade that won't be fought over whether to protect or undo President Barack Obama's signature achievement.

The diminished appetite for repeal means the law — which has extended health care coverage to millions of people and survived numerous near-death experiences in Congress and the courts — now appears safer than ever.
***

Conflict? I'm just shocked that teenage girls do not want to dress and shower with a male in their locker room.

Vermont High School Girls Volleyball Team Banned From Locker Room For Objecting To Changing With Biological Male

"I feel like for stating my opinion — that I don't want a biological man changing with me — that I should not have harassment charges or bullying charges. They should all be dropped."
***
The ONT Musical Interlude & Pumpkin Spice Emporium
On this day: October 2, 2019 - Barrie Masters
Barrie Masters lead singer with Eddie & The Hot Rods died age 63. Formed in Canvey Island, Essex in 1975, they were part of the pub rock scene and were best known for their top 10 hit in 1977, 'Do Anything You Wanna Do'. via thisdayinmusic.com
&&&
Born on this day: October 2, 1951 - Sting
Sting, (Gordon Sumner), singer, songwriter, The Police, (1983 UK & US No.1 single 'Every Breath You Take', plus 4 other UK No.1 singles). Solo, (1990 UK No.15 single 'Englishman In New York' plus over 15 other UK Top 40 singles). As a solo musician and a member of The Police, he received 16 Grammy Awards and has sold over 100 million records. via thisdayinmusic.com
***

The food is late. And burnt. Genius Award Winner.

A food delivery drone operated by Alphabet subsidiary Wing landed on overhead power lines in Brisbane, Australia, and caught fire. As a result, the network was shut down by energy firm Energex to respond to the incident, leaving thousands without power.

Some 2,000 individuals were left without electricity for around 45 minutes, reports ABC News and The Age, while 300 customers had no power for three hours.

Energex spokesman Danny Donald told The Age that the drone "landed on top of 11,000 volts and whilst it didn't take out power, there was voltage tracking across the drone and the drone caught fire and fell to the ground."
***

Good thing she got a ride or we would have had Bridezilla on our hands. Now we just have, Tonight's Feel Good Story of The Day.

SOMETHING BOYS IN BLUE I arrived at church on my wedding day in a police RIOT VAN – it wasn't how I imagined I'd get there

A STRICKEN bride was dashed to her wedding in a police riot van after her limo broke down.

Beautician Alisha Brierley, 23, was left in floods of tears when the white stretch Hummer started leaking oil 50 minutes before she was due to walk down the aisle.
***

Weekly commenter stats for week of 10-2-2022

Top 10 commenters:
1 [544 comments] 'Sponge - F*ck Joe Biden' [76.34 posts/day]
2 [502 comments] 'Christopher R Taylor'
3 [408 comments] 'TheJamesMadison, searching for the Invisible Man with Dracula and Frankenstein's monster'
4 [351 comments] 'Wolfus Aurelius, dreaming of Elsewhere'
5 [319 comments] 'Aetius451AD Work Laptop'
6 [315 comments] 'Comrade flounder, Wrecker, Hoarder, Saboteur'
7 [314 comments] 'Cat Ass Trophy, Christian Nationalist, Defiant! '
8 [295 comments] '18-1'
9 [293 comments] 'Joe Mannix (Not a cop!)'
10 [289 comments] 'Aetius451AD'
Top 10 sockpuppeteers:
1 [127 names] 'Ciampino' [17.82 unique names/day]
2 [96 names] 'the Horde'
3 [70 names] 'Count de Monet'
4 [62 names] 'Intrepid Democratic Underground AoS Liaison'
5 [58 names] '18-1'
6 [58 names] 'Mikleuse de l'Acadie'
7 [56 names] 'Duncanthrax'
8 [43 names] 'OrangeEnt'
9 [42 names] 'fd'
10 [33 names] 'Mikolos with Hovercraft for rent or purchase'
***

Tonight's ONT has been brought you by Unwise Ideas.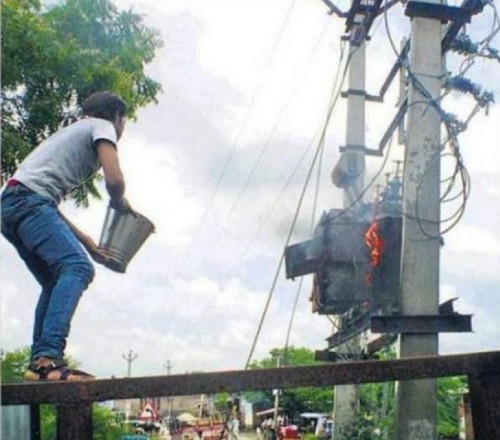 Notice: Posted with permission by the Ace Media Empire and AceCorp, LLC. For a transcript of tonight's ONT send $5.00 and SASE to petmorons at gmail dot com.

posted by Misanthropic Humanitarian at
09:57 PM
|
Access Comments