« Tuesday Overnight Open Thread (8/16/22) In The Cities Edition
|
Main
|
Daily Tech News 16 August 2022 »
August 15, 2022
Monday Overnight Open Thread (8/15/22)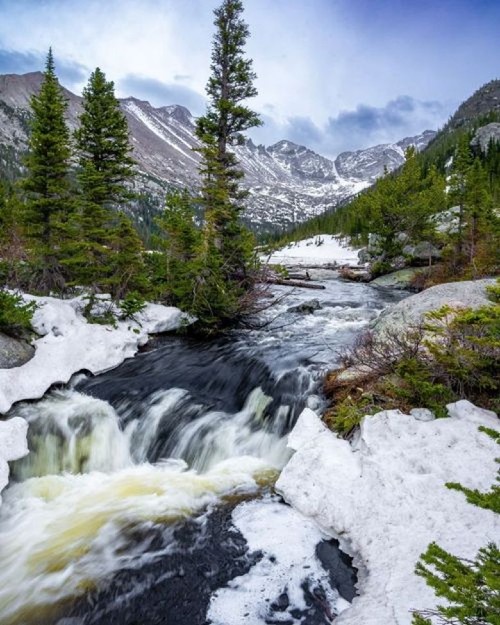 ***
The Quotes of The Day
Quote I

"But also, I think what we also need to recognize is that it does reduce inflation. I didn't realize this until we started negotiating and working on this, but 40% of inflation is fueled by fossil fuels. So what we are doing now is moving forward quickly, I must say not quick enough for some of us, but quickly toward a green economy, creating good-paying jobs. Rep. Barbara Lee(D-CA)
The stupidity oozes from her pores.
Quote II

"There are lots of good people in the FBI. It's the top that is the problem. Some of these good agents are coming to us, telling us what is baloney, what's going on — the political nature now of the Justice Department — God bless them for doing it — talking about the school board issue, about a whole host of issues." Rep. Jim Jordan (R-OH)
Cough-Bull-Cough-Shit
Quote III

Well, I don't think we're a republic anymore. I would say we're in a transition to a radical democracy, and by that I mean that what anybody wants to do on any given day, if they have power or the votes, they do it. Victor Davis Hanson
***

And this is why we can't have affordable child care in Washington, D.C.

Federal Court Upholds Washington, DC Regulation Requiring Child Care Workers to Have College Degrees
The decision may be in accordance with Supreme Court precedent. But if so, it underscores that precedent's flaws.

Last Friday, the US Court of Appeals for the DC Circuit upheld an onerous Washington, DC law requiring child care workers to have a college degree. The ruling is understandable in light of Supreme Court precedent giving the government very broad deference in enacting "economic" regulations (though it stretches even that precedent to the limit). But if the ruling is a correct application of precedent, it serves to highlight how awful the precedent itself is.
What's next, a college degree to reproduce?
***

Follow the money and you'll see some enriched scaremongers.

How Your Carbon Footprint And Your Carbon Wallet Are Really Going To Work In The Dystopian World That WEF Has Planned?

Let me introduce you to Barbara Baarsma. Barbara is the CEO of Rabo Carbon Bank. Yes, you read that right. Not Rabo Bank but Rabo Carbon Bank. In this 53 second video interview below she is advocating for a "Personal Carbon Wallet". That may not seem like a big deal but when you hear what she has to say you should be concerned, very concerned in fact.

Speaking of global warming or climate change: California cows are leaving the state and that won't help global warming - California is nearly halfway to a 2030 goal for methane reduction. But that's in part thanks to cows, and their methane, 'leaking' into other states.

In the parlance of climate change, the phenomenon is known as "leakage."

Last month, Northview Dairy in Ontario sold nearly 3,000 cows to a farmer with properties in Kansas and Colorado. During a recent lunch break — after tearing down the rows of cow sheds that have paralleled a stretch of Haven Avenue for three decades — Northview dairy manager German Cisneros said the sale was the result of a combination of increasing regulations, high prices for cows, and a great offer from an Irvine company to turn the land into housing.

It makes perfect sense from a business perspective. But those former California cows are now residents of states with different air quality laws. And in the global effort to combat climate change by cleaning up dairy farming, that matters.

When Northview Dairy set up shop in the 1990s, there were an estimated 500 dairy farms housing some 400,000 cows in Chino and south Ontario, making the region one of the most concentrated places for milk production on the planet. Today, Cisneros said there are just 22 dairies left, surrounded by massive warehouse buildings and tract home communities with names like "Amberhill Farms."

Many of the once-local cows have gone north to places like Bakersfield and the San Joaquin Valley, where land is cheaper and urban creep less intense. But, as with Northview's herd, thousands of others have been shipped across state lines to dairies that don't have to worry as much about rising costs, worsening water shortages and rigorous regulations around everything from animal welfare to air quality.

Well of course those cows went to other locales. Reminds me of Democratic Presidential Conventions, move the urban outdoorsmen, winos and prostitutes away from the convention site. They aren't in camera view but down the road.
***

An interesting read by James Howard Kunstler.

A Different Sort of Warrant
Former president Trump is not without resources and recourse in all this. Though the news media does not follow it, the Trump v Clinton lawsuit trial continues, and it might not go so well for Mrs. Clinton and her friends….


It should be pretty obvious that the FBI raid on Mar-a-Lago was an attempt to seize evidence likely to be used in former President Donald Trump's civil lawsuit in the Southern Florida Federal District Court against Hillary Clinton and associated defendants in and out of government for the defamation and racketeering operation known as RussiaGate — AND in any future criminal proceedings that might grow out of congressional investigations-to-come against officials past and present in the DOJ and FBI. The idea is to tie up all those documents in a legal dispute about declassification so they can't be entered in any proceeding.
***
Media conglomerate Gannett announced on Friday that it would lay off staff at local news outlets across the United States following a dismal earnings report.

The company, which owns USA Today and more than 250 local outlets, reported total revenues of $748.7 million and a net loss of $53.7 million in its second quarter — reflecting a 7.2% decline in margins.

"Our second quarter results and updated full year outlook reflect industry-wide headwinds in digital advertising as well as rising costs and pressures on consumers which are impacting our near-term performance," Gannett CEO Michael Reed said in the earnings report. "During the quarter we experienced a rapidly tightening macroeconomic environment caused by rising inflation coupled with distribution labor shortages and price sensitive consumers which has affected our traditional print business."
***
Quadruple Vaxxed Pfizer CEO Albert Bourla Catches Covid One Year After Claiming His Vaccine Was 100% Effective in Preventing Covid

Quadruple vaxxed Pfizer CEO Albert Bourla announced he tested positive for Covid on Monday.

And of course he thanked his own vaccine.
***

Coming soon to America. The teacher lobby is always about the children. No, I didn't write that with a straight face.
Schools are reportedly considering three or four-day weeks to manage soaring energy bills and teacher pay rises.

Headteachers and academy trust leaders are having to think of ways to save costs as budgets come under increased pressure.

Schools are grappling with rocketing inflation and budget increases failing to keep up with soaring rates, which could surpass 15 per cent next year.

Teachers have also warned schools were on the brink of a "full-blown crisis" by having to foot the bill for the recent pay increase for teachers, as well as rising energy bills.
***

Some good news for those who own John Deere tractors and are forced to use them for tractor repairs.

Farmers around the world have turned to tractor hacking so they can bypass the digital locks that manufacturers impose on their vehicles. Like insulin pump "looping" and iPhone jailbreaking, this allows farmers to modify and repair the expensive equipment that's vital to their work, the way they could with analog tractors. At the DefCon security conference in Las Vegas on Saturday, the hacker known as Sick Codes is presenting a new jailbreak for John Deere & Co. tractors that allows him to take control of multiple models through their touchscreens.

The finding underscores the security implications of the right-to-repair movement. The tractor exploitation that Sick Codes uncovered isn't a remote attack, but the vulnerabilities involved represent fundamental insecurities in the devices that could be exploited by malicious actors or potentially chained with other vulnerabilities. Securing the agriculture industry and food supply chain is crucial, as incidents like the 2021 JBS Meat ransomware attack have shown. At the same time, though, vulnerabilities like the ones that Sick Codes found help farmers do what they need to do with their own equipment.
If you own a product you should be able to have any firm you wish to work on it.
***

This could be a big deal. Concrete as we know it may be changing.

Engineers Have Created Durable Concrete Made From Ground-Up Rubber Tires
The new concrete is strong, cheaper to make, and repurposes millions of used tires.

The strength and durability of cement has made it a staple building material around the world, but engineers from the Royal Melbourne Institute of Technology in Australia have finally come up with a way to manufacture it at a lower cost by swapping in some recycled materials.

Making concrete uses a fairly simple recipe. A binding agent, which is usually a paste-like material called portland cement, is mixed with water and aggregates: a combination of sand, rocks, and gravel. Adjusting the amount of the various ingredients can alter the properties of the concrete, making it stronger or lighter as needed, but some of the items on the ingredient list, like larger stones and gravel, can increase the price, particularly in parts of the world where those materials aren't always readily available.
***

Silly Republicans, rules are for peons not the much vaunted FBI Director, Christopher Wray.

House Republicans want answers on FBI Director Christopher Wray's use of Justice Department jets for personal use following reports that he left a Senate Judiciary Committee hearing to fly to upstate New York.

The flight in question occurred on Aug. 4, the day before FBI investigators sought and received approval for a raid of former President Donald Trump's home in Mar-a-Lago. Rep. Mike Turner (R-OH), the ranking member on the House Intelligence Committee, Rep. James Comer (R-KY), the top Republican on House Oversight, and Rep. Elise Stefanik (R-NY), sought answers from Wray on Monday.
***

Sometimes I miss officiating football games. And then there are stories like this and I don't miss them.

Aqib Talib's brother wanted in killing of youth coach at North Texas football game, police say
The shooting at the football game happened about 8:50 p.m. at the Lancaster Community Park. The coach's son was on the field at the time
***
Client-Attorney privileged communications? Never heard of that. Posted by FBI Storm Troopers


EXCLUSIVE: The FBI seized boxes containing records covered by attorney-client privilege and potentially executive privilege during its raid of former President Trump's Mar-a-Lago home, sources familiar with the investigation told Fox News, adding that the Justice Department opposed Trump lawyers' request for the appointment of an independent, special master to review the records.

Sources familiar with the investigation told Fox News Saturday that the former president's team was informed that boxes labeled A-14, A-26, A-43, A-13, A-33, and a set of documents—all seen on the final page of the FBI's property receipt —contained information covered by attorney-client privilege.
***
The ONT Musical Interlude & Monday Blahs Emporium
&&&
***

I would love to be eavesdropping on this conversation. Genius Award Winner.

Constipated bloke had water bottle stuck up his bum but was too scared to tell his wife

A man who was rushed to hospital with the huge bottle up his backside had been in agony for days, but hadn't told his wife because he was embarrassed and frightened of her
***
No word if she inquired about Prince Albert in a can. Genius Award Winner.

AUGUST 10--A Florida Woman this year has made more than 11,000 harassing phone calls to a police emergency communications center, according to cops who say the defendant admitted that she "loves playing this game."

Carla Jefferson, 50, was busted Monday evening on a misdemeanor charge of placing a torrent of phone calls to the St. Petersburg Police Department and the Pinellas County Sheriff's Office.

A criminal complaint alleges that Jefferson--during a single 24-hour period last month--called the police department's emergency communications center 512 times.

Jefferson, investigators say, "harasses, belittles, swears at, argues with" police employees who answer her calls. "The content of these phone calls are vulgar, threatening, or obscene" and "contain extreme expletives, sexual innuendo, and belittling remarks to the communications staff," according to a court filing
***

Quick thinking by a 2nd grade student. Tonight's Feel Good Story of The Day.

David Diaz Jr. is a second-grader at Woodrow Wilson Elementary in Binghamton, New York. He recenty received the New York State Senate Commendation Award for rescuing his friend with the Heimlich maneuver.

David said he learned the life-saving move from "The Good Doctor," a TV medical drama he had been watching with his father.

Kristin Korba, a second-grade teacher at Woodrow Wilson Elementary, told Fox News that David was sitting across from the choking student.
***

Tonight's ONT has been brought to you by Outstanding Education.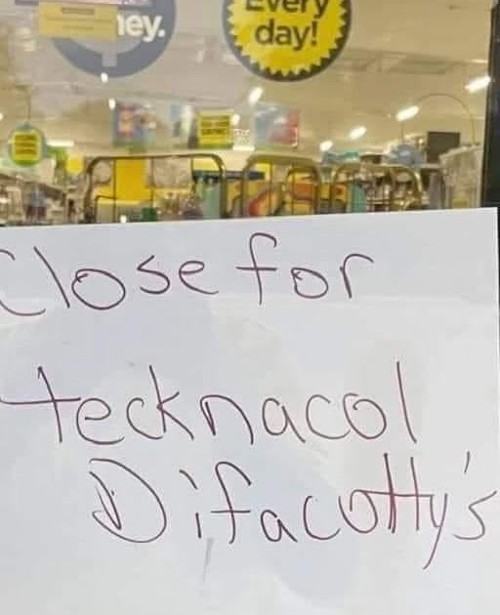 Notice: Posted with permission by the Ace Media Empire and AceCorp, LLC. For a transcript of tonight's ONT please send $5.00 and a SASE to petmorons at gmail dot com. Canadian funds not accepted.


posted by Misanthropic Humanitarian at
10:00 PM
|
Access Comments