« Saturday Gardening, Puttering and Adventure Thread, August 13
|
Main
|
Weekend Hobby, Craft and Bodging Thread »
August 13, 2022
Ace of Spades Pet Thread, August 13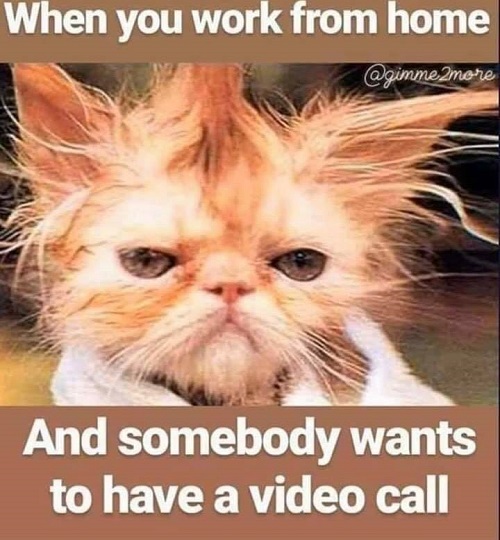 * * *
Welcome to this weekly respite from most of the outside "civilized" world -- the Ace of Spades Pet Thread.
Thanks for stopping by. Sniff out your best treats, kick back and enjoy the world of animals.
Reminder: For current events and politics, the Thread before the Gardening Thread (a couple of threads below) is almost always an Open Thread.
Watch out for skunks.
* * *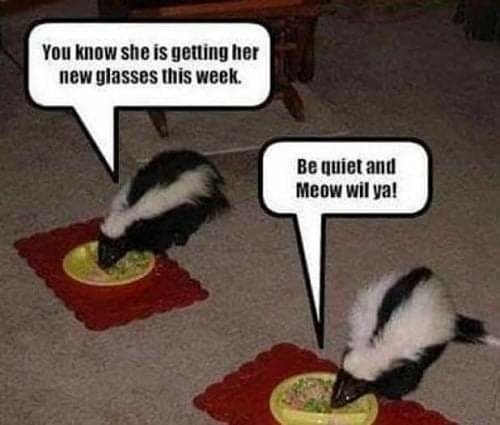 * * *
Do these directions check out? Have you had any experiences with skunk sprays?
What about tomato juice?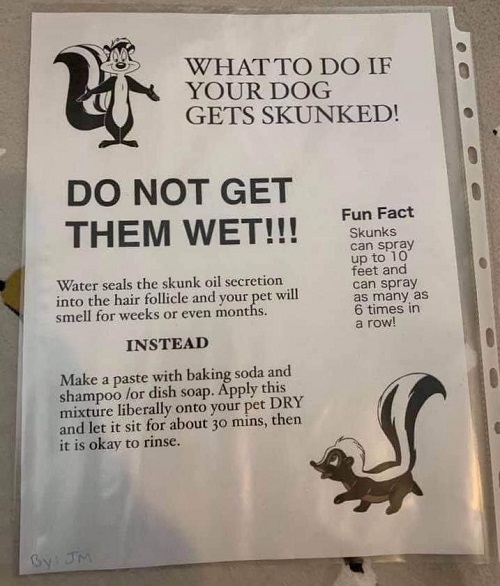 * * *
Do these characterizations seem about right?
HOW MANY DOGS DOES IT TAKE TO CHANGE A LIGHTBULB?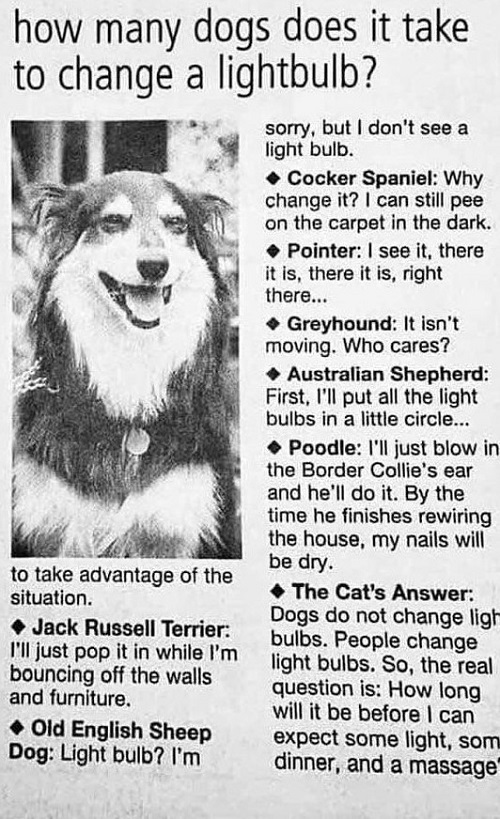 * * *
Meet The PetMorons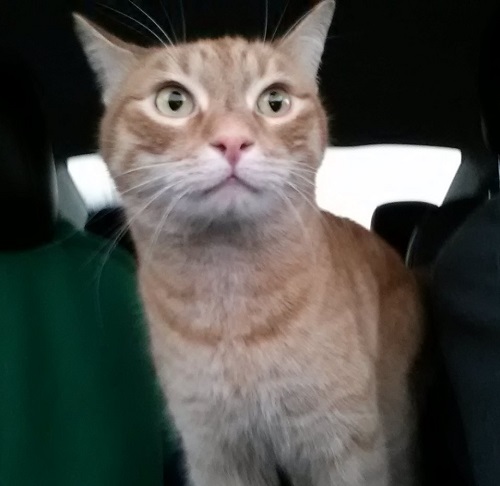 &&&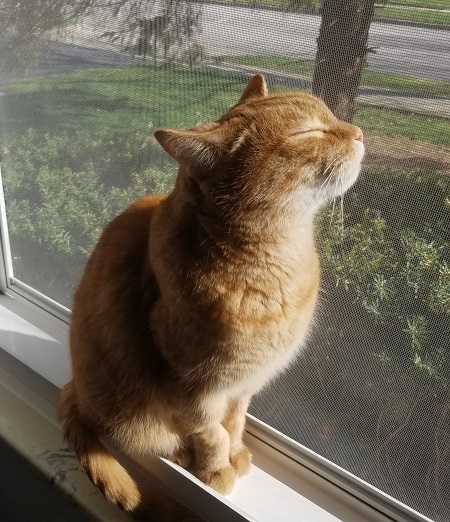 &&&
Hello,

Long time lurker, very very occasional poster Pilum57. This is Wessex. His original family returned him after only 4 or 5 months as he had taken to sleeping on top of open doors, shredding curtains, and constantly testing if gravity was only a local phenomenon with full glasses of any given beverage. A very rambunctious ginger. Upon first meeting him he strolled into the room and immediately jumped from the floor to my shoulder in a single bound and took up permanent residence. He clearly knew I was his person from the moment he saw me. Wessex died last August 13th and as this year, August 13th falls on a Saturday, I thought the Pet Thread would be a great memorial for him. He was a fantastic, wildly entertaining, and very sweet cat.
Wessex looks very sweet, with loads of personality. Glad we could do a special anniversary memorial today.


* * *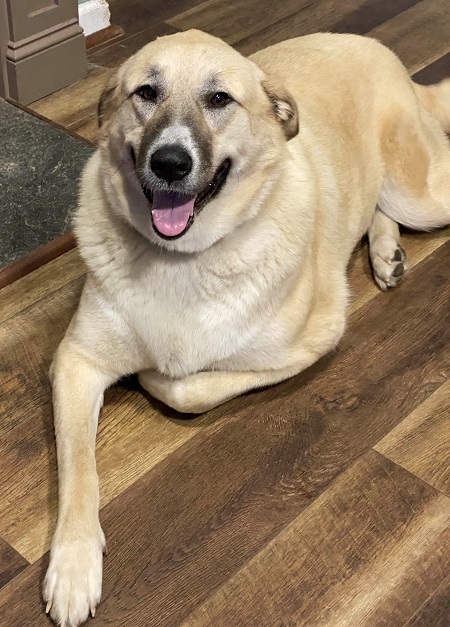 From a man with no nic:
Max the Anatolian
Looks like a great dog!


* * *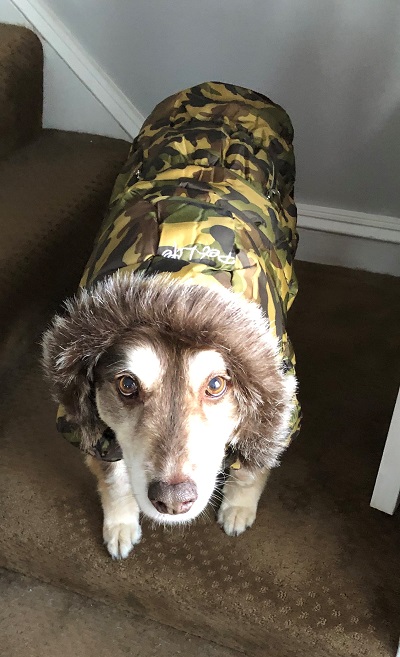 &&&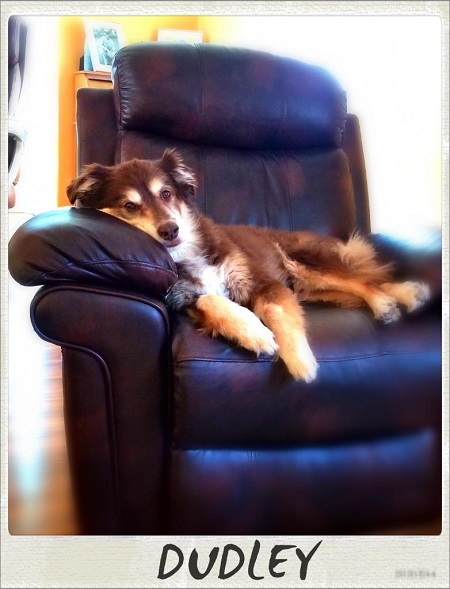 I am long time lurker, SteveF and I finally decided to share photos of my buddy Dudley. He is an Australian Shepard and he turned 16 this year. We have had him for 14 of those years. He is very chill in his old age and has always been super friendly. We love the pet thread and check it every week, keep up the good work. In one photo he is trying his new winter coat and in the other he is trying his favorite chair.
Looks like a different dog in his winter duds!
* * *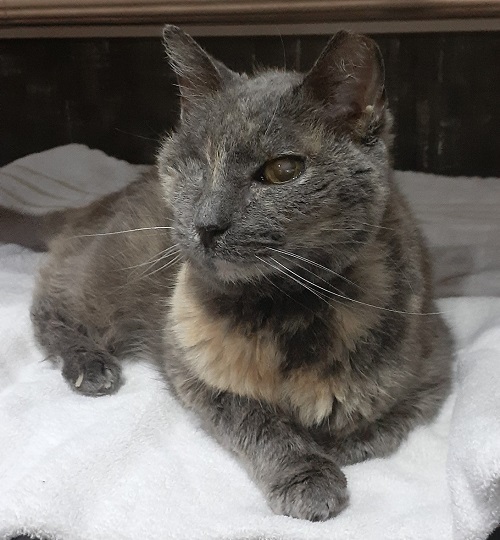 Howdy - long time lurker Greywolf here - have sent pet pics in the past (Magnum and Samson the wonder-Collies) and some kittehs.

Wanted to contribute some more - we currently have 5 cats and 2 dogs (as well as one fish and 7 chickens). Being 55 years of age and married for 32 years but not having kids means having LOTS of pets.

I present to you Empress Anastasia - aka Anna Banana - aka Nanner. - A wonderful young woman rescued this old gal from an Italian restaurant's garbage dumpster - she had either been dumped there or had escaped/ran away from her owners and was barely surviving on leftover dumped Italian food. One of her eyes was almost gone and her other eye was not in great shape, either. But she kept begging and crying to anyone who came to the restaurant to save her. We initially decided to foster her (we had previously adopted a cat from this lady) but we fell in love with Ana as she was so sweet and no one seemed to want to adopt an older, special needs cat. She ended up losing one eye but the other is pretty good. She doesn't like our other cats (we assume she was attacked by the other strays in the colony at the Italian restaurant) but is cool with the Collies, and she just loves us.

I highly encourage everyone out there, if you can, to give these older, special case cats and dogs a chance. They have so much love to give, are pretty easy to handle, and they deserve a second chance.
You are treating her like an empress!
* * *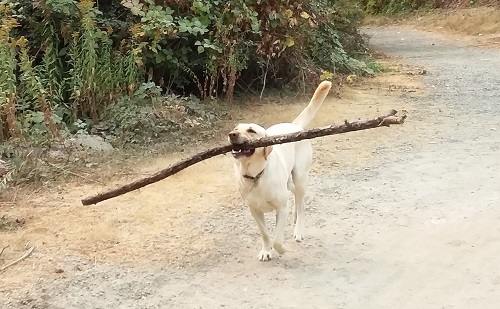 This is Dunson the yellow lab.
I like big sticks and I can not lie

You other doggies can't deny

That when a lappy walks in with an itty bitty stick

And a skinny thing in your face

You get sprung, want to pull up tough

'Cause you notice that twig was stuffed

Deep in the purse she's wearing

I'm hooked and I can't stop staring

I like 'em round and big

And when he's throwin' a gig

I just can't help myself, I'm actin' like an animal

Now here's my scandal

I want to get you home

And ugh, double-up, ugh, ugh

I ain't talkin' bout Playdog

'Cause silicone parts are made for toys

I want 'em real, thick and juicy

So find that juicy double

Dunson's in trouble

Beggin' for a piece of that bubble

Pike Place Pete
We love dog poetry at the Pet Thread!
* * *
If you would like to send pet and/or animal stories, links, etc. for the Ace of Spades Pet Thread, the address is:

petmorons at protonmail dot com

Remember to include the nic or name by which you wish to be known at AoSHQ, or let us know if you want to remain a lurker.
Until next Saturday, have a great week!
* * *

If you start feeling nostalgic, here a link to last week's Pet Thread, the Ace of Spades Pet Thread, August 6. Some special PetMoron stories and photos there.
I closed the comments on this post so you wouldn't get banned for commenting on a week-old post, but don't try it anyway.

posted by K.T. at
03:24 PM
|
Access Comments