« James Varney: "Journalists" Claim to Be Politically Neutral. If That's So, Why Is Their Union Unabashedly Leftwing and Rabidly Partisan?
|
Main
|
The Last Days of the Libs of TikTok »
August 19, 2022
GAINZZZ: How to Avoid Bidening Like Sundown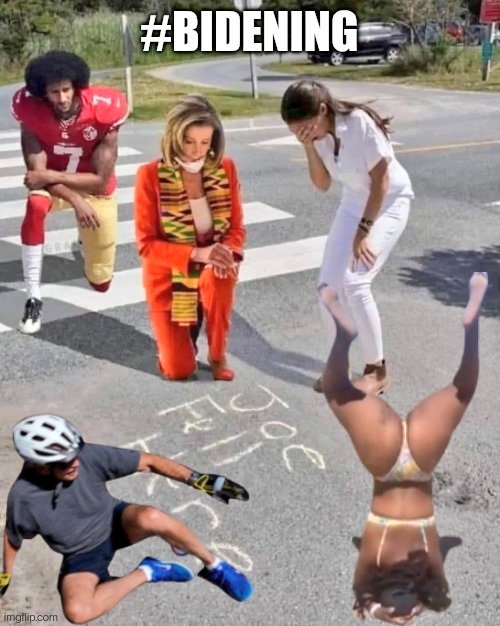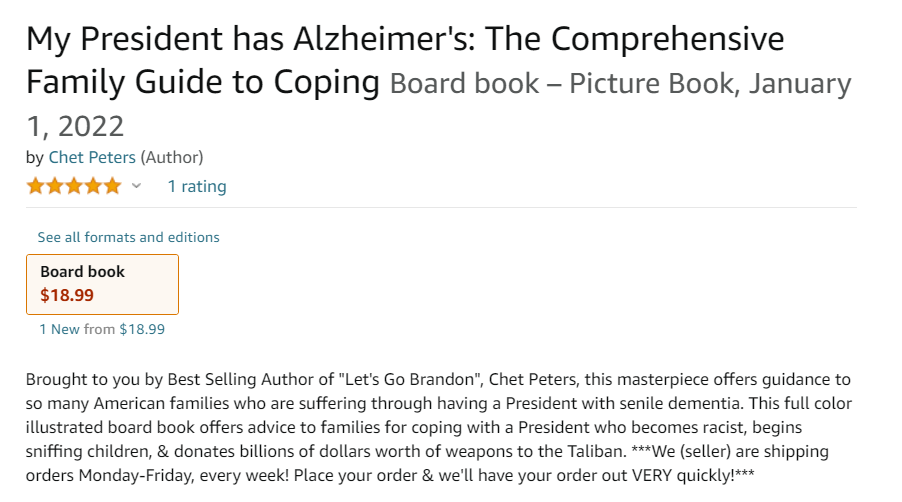 Available at Amazon. Until they ban it.
You should definitely trust all of the Institutions, filthy populist peons.
Oh, and also: It appears almost all of the institutions have been corrupted and they have no desire to police themselves for corruption or even medical fraud that puts lives in danger.
A researcher was asked to look at photographs which supposedly showed an anti-Alzheimer drug named Cassava working in the brain. The attorney who asked him to look at the photos suspected medical fraud; he thought the pictures had been altered.
Not only did the researcher find that the photos for this recently-created drug looked fake, but he found that the photos which established the supposedly-proven cause of Alzheimer's in 2006 -- the presence of "sticky" beta-amyloid proteins in the brain -- all looked faked as well.
The first author of that influential study, published in Nature in 2006, was an ascending neuroscientist: Sylvain Lesné of the University of Minnesota (UMN), Twin Cities. His work underpins a key element of the dominant yet controversial amyloid hypothesis of Alzheimer's, which holds that Aβ [beta amyloid] clumps, known as plaques, in brain tissue are a primary cause of the devastating illness, which afflicts tens of millions globally. In what looked like a smoking gun for the theory and a lead to possible therapies, Lesné and his colleagues discovered an Aβ subtype and seemed to prove it caused dementia in rats. If Schrag's doubts are correct, Lesné's findings were an elaborate mirage.

...

A 6-month investigation by Science provided strong support for Schrag's suspicions and raised questions about Lesné's research. A leading independent image analyst and several top Alzheimer's researchers--including George Perry of the University of Texas, San Antonio, and John Forsayeth of the University of California, San Francisco (UCSF)--reviewed most of Schrag's findings at Science's request. They concurred with his overall conclusions, which cast doubt on hundreds of images, including more than 70 in Lesné's papers. Some look like "shockingly blatant" examples of image tampering, says Donna Wilcock, an Alzheimer's expert at the University of Kentucky.

The authors "appeared to have composed figures by piecing together parts of photos from different experiments," says Elisabeth Bik, a molecular biologist and well-known forensic image consultant. "The obtained experimental results might not have been the desired results, and that data might have been changed to ... better fit a hypothesis."
So, since 2006, the world has been pouring money into fixing the beta amyloid problem -- and it now appears there was never any actual evidence that beta amyloid build-up is responsible for Alzheimer's.
Sixteen years and billions of dollars down the drain.
Early this year, Schrag raised his doubts with NIH and journals including Nature; two, including Nature last week, have published expressions of concern about papers by Lesné. Schrag's work, done independently of Vanderbilt and its medical center, implies millions of federal dollars may have been misspent on the research--and much more on related efforts. Some Alzheimer's experts now suspect Lesné's studies have misdirected Alzheimer's research for 16 years.

"The immediate, obvious damage is wasted NIH funding and wasted thinking in the field because people are using these results as a starting point for their own experiments," says Stanford University neuroscientist Thomas Sudhof, a Nobel laureate and expert on Alzheimer's and related conditions.
Megyn Kelly actually spoke with Matthew Shrag, who detected these suspicious, likely fraudulent photos. He discusses this latest case of an institution betraying us.
Later in the podcast, she talks to another doctor about what people can do to avoid Bidening. Although there is no proven cause of Alzheimer's, the doctor says the evidence seems to indicate there are a lot of causes, including insulin resistance, certain toxins, and other things.
He recommends getting into ketosis to delay Alzheimer's, among other things.
But obviously this is a very unsettled area right now.
A general method of warding off dementia (of which Alzheimer's is the main cause): keeping your brain stimulated, and keeping physically and socially active.
It's finally been settled. The best way to protect yourself against dementia is to keep your brain stimulated, a major review suggests.

People who regularly read books, played musical instruments or keep a personal diary have a 23 per cent lower risk of developing the condition.

Another method of keeping the brain active? Watching an endless parade of day laborers plowing your wife as you cringe in a closet and chastise your flesh with a hard metal brush.

Sorry, David French broke into my house and added that last paragraph.
The analysis of dozens of studies involving 2million middle-aged and older people also found physical activity was the next best thing for keeping the brain sharp.

Regularly playing sports, doing yoga or dancing was found to have a 17 per cent protective effect.

And people with a vibrant social lives appear to have a 7 per cent lower risk of developing dementia than loners.

Squiring your wife around a shabby Eyes Wide Shut style sex club and offering yourselves for degrading sex as Miss Nancy Sharpbottom and Her Persnickety Pet Pig-Boy can reduce the risk of dementia by 4 per cent.
Sorry, French broke in again.
Researchers said joining a club, volunteering, spending time with friends and families or going to religious events all had a positive effect.
Keeping spiritually active, too, then.
Pretty much anything except self-isolating and pursuing time-killing pastimes with little mental challenge.
...

Doctors recommend a balanced diet and regular exercise, with evidence showing both can protect against dementia.

The meta-analysis involved a review of 38 studies from around the world involving 2.1mllion people who did not have dementia.

They were aged 45 to 93 at the beginning of the study.

Participants were then monitored for between three and 44 years. Over the course of the study period, 74,700 people developed dementia.

Information about their hobbies were provided through questionnaires or interviews.

Leisure activities were defined as those in which people engaged for enjoyment or well-being.

They were divided into mental, physical and social activities.

Mental activities included reading or writing for pleasure, watching television, listening to the radio, playing games or musical instruments, using a computer and making things.

The researchers said these hobbies help maintain and improve memory, processing speed, thinking and reasoning skills, preventing mental deterioration.

But they said the findings on watching television were still inconclusive. Previous studies have indicated people are more likely to develop the disease if they watch lots of television, because their mind switches off for prolonged periods.

Physical activities in the studies included walking, running, swimming, bicycling, using exercise machines, playing sports, yoga, and dancing.

Exercise has been shown to keep the heart healthy and blood circulating normally.

Heart problems can increase the risk of dementia by cutting off blood flow to the brain, starving neurons of oxygen and speeding up cell death.

Attending a class, joining a social club, volunteering, visiting with relatives or friends, or attending religious activities were among the most popular social activities in the analysis.

Researchers believe spending time with others may protect the brain by increasing social contact and emotional stimulation, while reducing the risk of depression and stress - two risk factors for dementia.

Relatedly, exercise, including just stretching plus balance-training exercises, can reduce cognitive decline.
New data suggests regular stretching, balance, and range-of-motion exercises may be as beneficial as aerobic exercises in slowing down mild cognitive decline. Researchers say the new data makes using physical activity to slow mild cognitive decline more accessible.

...

To perform the study, they followed 296 sedentary older adults already diagnosed with mild cognitive impairment (MCI). This condition can lead to Alzheimer's Disease, though it's not a given.

Half of the participants were instructed to do aerobic exercises on treadmills and stationary bikes at a moderate intensity of about 120 heartbeats per minute for 30 to 40 minutes. The rest were told to perform functional stretching, balance, and range of motion exercises. The groups worked with a personal trainer twice per week and alone on two additional days for a year.

At the end of the year, researchers performed cognitive testing and brain scans. Neither group's cognitive decline got worse, nor did scans indicate brain shrinkage had occurred.
They caution that it wasn't stretching alone that yielded equivalent protective qualities as aerobic exercise; it was stretching plus balancing-type exercise, which I guess includes yoga and Tai Chi type stuff. I guess that makes sense; that activates the brain and creates new synaptic connections.
I was told that an easy way to work balance training into your life is to do daily tasks like brushing your teeth on one foot.
That's all the the health news I have.
What kind of GAINZZZZ have you got? Any PLANZZZ or PROJEXXX or BOOXXX?


posted by Ace at
04:10 PM
|
Access Comments