« Great: The Game of Thrones Prequel Will Explore Internalized Misogyny and the Patriarchy
|
Main
|
I Don't Know What To Do With Those Tossed Salads And ONTs »
August 11, 2022
Astronomical Clock Cafe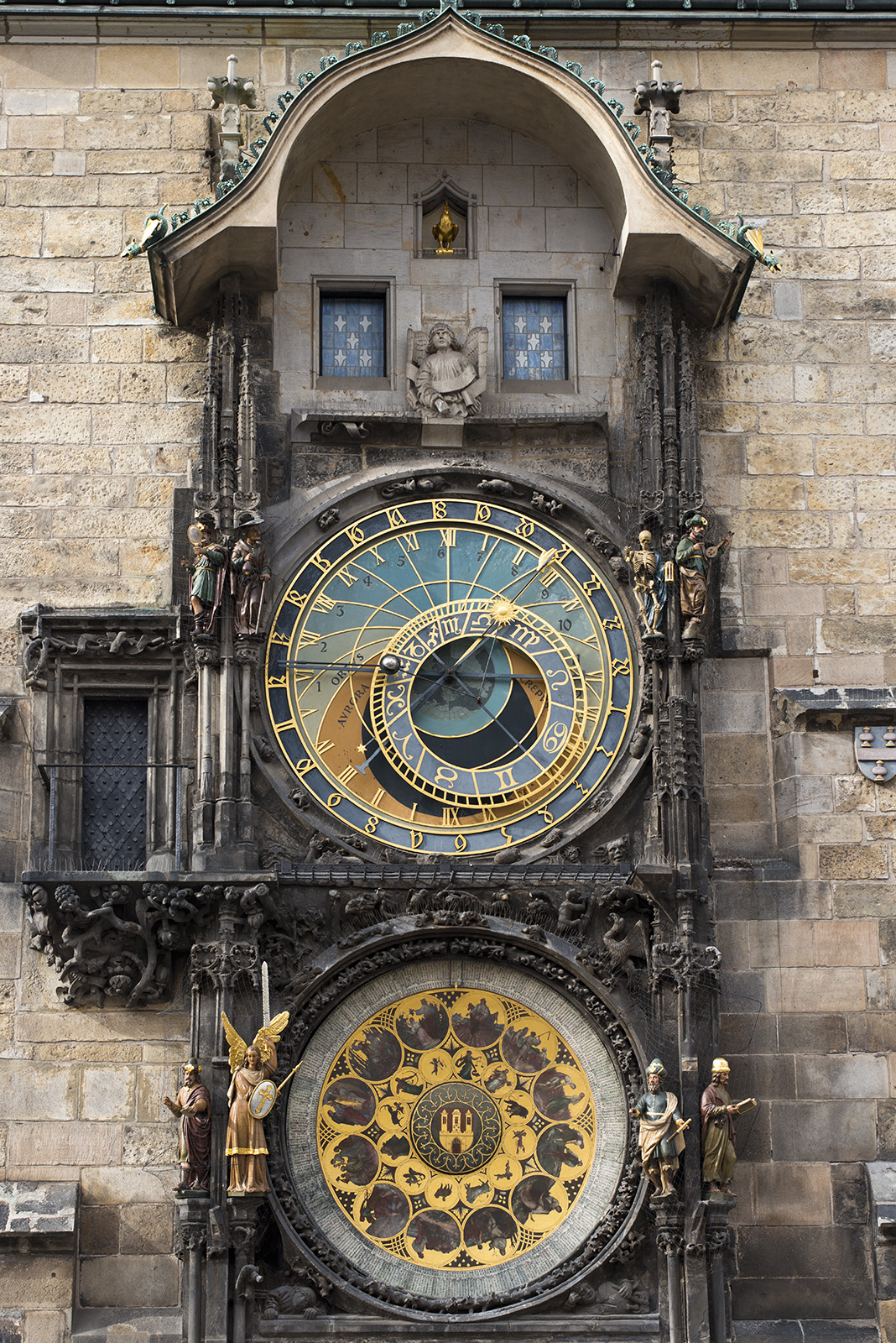 Astronomical clock tower, Prague,
built 1410
From Wikipedia:
The Orloj is mounted on the southern wall of Old Town Hall in the Old Town Square. The clock mechanism has three main components -- the astronomical dial, representing the position of the Sun and Moon in the sky and displaying various astronomical details; statues of various Catholic saints stand on either side of the clock; "The Walk of the Apostles", an hourly show of moving Apostle figures and other sculptures, notably a figure of a skeleton that represents Death, striking the time; and a calendar dial with medallions representing the months. According to local legend, the city will suffer if the clock is neglected and its good operation is placed in jeopardy; a ghost, mounted on the clock, was supposed to nod its head in confirmation. According to the legend, the only hope was represented by a boy born on New Year's night.
I have no idea how to read that thing but maybe this will give you a hint?
This video details the astronomical features of the clock.
Video of the clock here.
For the animated figures, including the Apostles who present themselves in the windows of the clock, skip down to "Animated Figures.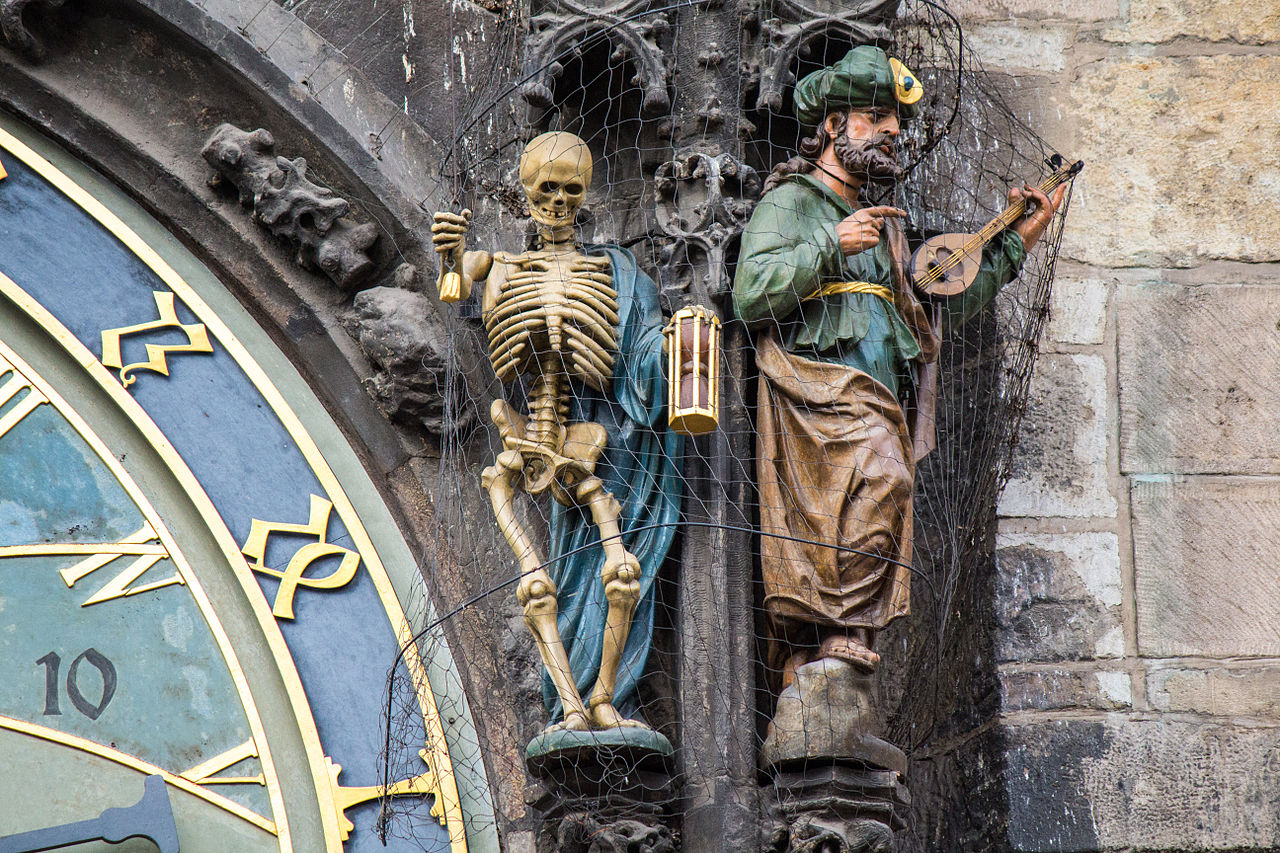 Baby beagles taking the new paws out for a test drive.
LOL: "Final scene of the Titanic."
A herd of walrus. Walruses? Walri?
Via bonhomme:

posted by Ace at
07:35 PM
|
Access Comments