« Guy Who Works From Home: Aren't People Spiritually Sickened By Working from Home?
|
Main
|
As David Zaslav Goes Straight Savage Cutting and Cancelling Everything #Woke at Warner Discovery, SJWs Start Shrieking About MuhFakeJobs »
August 08, 2022
Wedding Crasher: Stray Dog Walks Into Marriage Ceremony Like He's an Invited Guest, Makes Himself Part of the Wedding Party
This little stray dog saw a new family being made, and decided he wanted in.
When beaming bride Muzini arrived to the church in Brazil where her wedding was to take place, she spotted a stray dog mingling among the assembled guests. The pup's appearance there was random -- but to her, he was an ideal wedding crasher.

"I was surprised. I thought, 'Look, there's a dog inside the church,'" Muzini told The Dodo. "My heart melted."

He was attentive and excited until
someone had to read 1 Corinthians 13.
Real original, guys.

Everyone called the wedding crasher "Caramelo" so he pretty much walked in the door with a name, too.
...

When the ceremony came to a close, the couple now officially wed, the sweet stray dog became excited. As Muzini and her husband went to exit the church, the pup was there to greet them.
Video at the link, or here at Instagram.
Or below: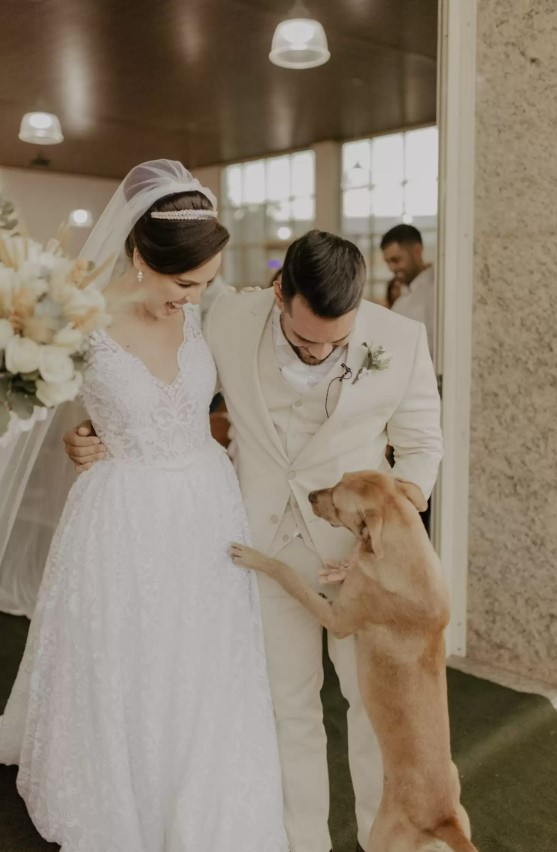 The newlyweds were touched. But, mixed along with what felt like well wishes from the random dog, was another message from the heart.

"When he greeted us at the end so, he asked: 'Take me home. Take me,'" Muzini said.
You'd have to have a heart of stone not to adopt the dog on the spot.
So they did.

The dog had been abused, or maybe just poorly treated as a street dog:
[C]aramelo had his paw x-rayed and the vet discovered it was broken and put it in a cast. The vet also noticed a big scar on his belly is probably a mark of something his former owners used to tie him up with. He had a bruise on his muzzle too, maybe from being kicked.
But now he's got a home and loving masters.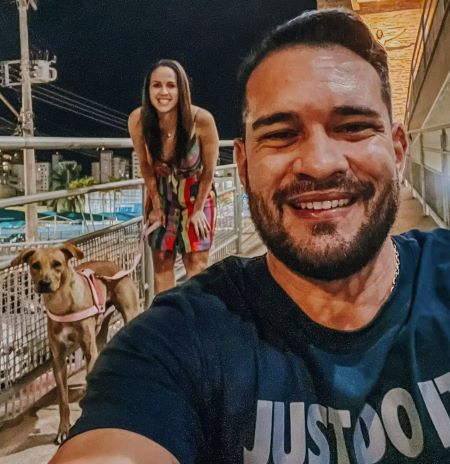 Caramelo knew what he was doing that day.


posted by Ace at
04:41 PM
|
Access Comments