« Something Unbelievable Happened Yesterday: Someone Failed to Position Kamala Harris for Success
|
Main
|
The Luxuriously Large Luck-Bearing Testicles of the Tanuki Cafe »
August 03, 2022
Quick Hits
LOL: CNN is so hurting for both ratings and credibility that its president Chris Licht is begging Republicans to come to the network to be interviewed again.
CNN President Chris Licht's message to Republican lawmakers: We're sorry. Please, come back.

In July, Licht took a trip to Capitol Hill to make amends between CNN and the GOP, lawmakers told the Free Beacon. During the visit, Licht met with Senate Minority Leader Mitch McConnell (R-Ky.) and House Minority Leader Kevin McCarthy (R-Calif.).

Licht and his boss, Warner Brothers Discovery chief David Zaslav, say they are committed to reshaping the image of CNN no matter the ratings. (CNN makes most of its revenue from cable subscription fees, not commercial advertising, anyway.)
At least that's a change of pace from the usual leftwing narrative, which consists of leftwing "journalists" insisting that Republicans need leftwing "journalists" and boy oh boy will they be sorry if they don't grant them interviews and access so that the leftwing "journalists" can run clickbait hit-pieces on them and make money off denigrating them.
Politico senior media writer Jack Shafer typed an article titled "Unsolicited Advice for the Pouty Republicans Who Stiff Reporters: 2024 GOP contenders are making a big mistake by only talking to themselves." The problem here is you don't have to be "pouty" to make a decision to restrict media access. And not all "reporters" are liberal (so-called "mainstream") reporters. That's an insult to conservative reporters.

...

Shafer made a list of reasons "pouty Republicans" were wrong to limit reporter access:

-- "When a politician bans the press, the press has no alternative [but] to dig deeper to find a story."
LOL, as if hyperpartisan leftwing "journalists" aren't sufficiently motivated to "dig deep" to hurt conservatives.
Also, they're lazy. They don't dig at all. They merely accept the oppo research handed to them by their leftwing political operative friends and bed-mates.
...

-- "[G]going mute also makes the candidate look weak. It becomes part of their story. And it gives the foes of taciturn Republicans an opportunity to land a punch. 'My opponent is too chicken to face the New York Times. How well is he going to do with Vladimir Putin?'" That tactic has been used against Joe Biden, and the Democrats are often "too chicken to face Fox News" and other conservative outlets. They...take the risk.
Weird that the leftwing press never pressed Biden on his Basement Campaign and only barely mentions his own lack of press availability.
Also, here's a question: Why doesn't the press make itself available for questioning? We attempt to ask the press about its bias and selectivity in covering stories; they refuse to answer.
So the press has selected "Silence" and "Contempt" as the best defenses against scrutiny and criticism. Since the press is, one assumes, the "experts" in press management, why shouldn't other people imitate the press' own preferred tactic to handling critical interrogators?

This is real: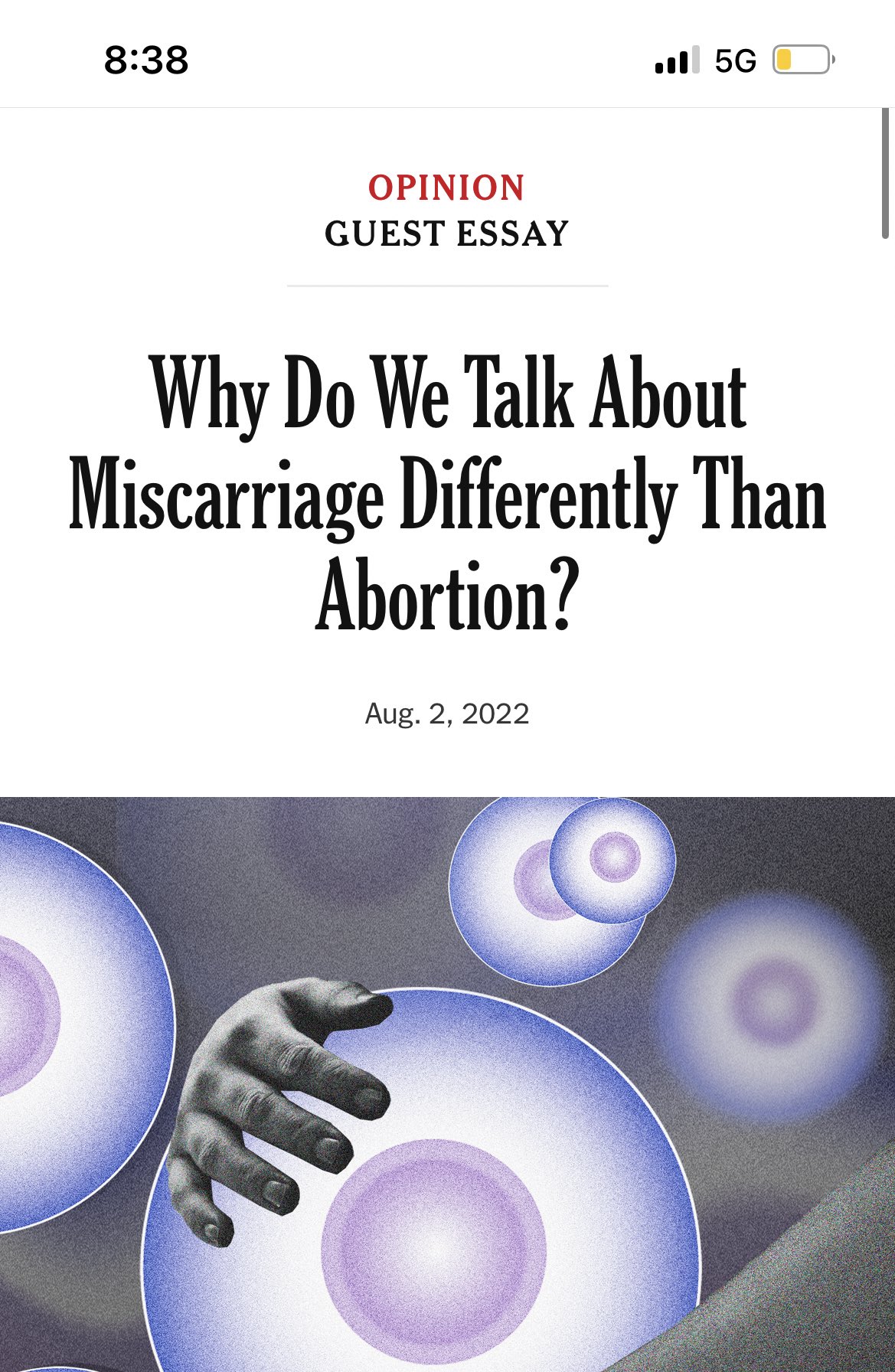 This is probably not real.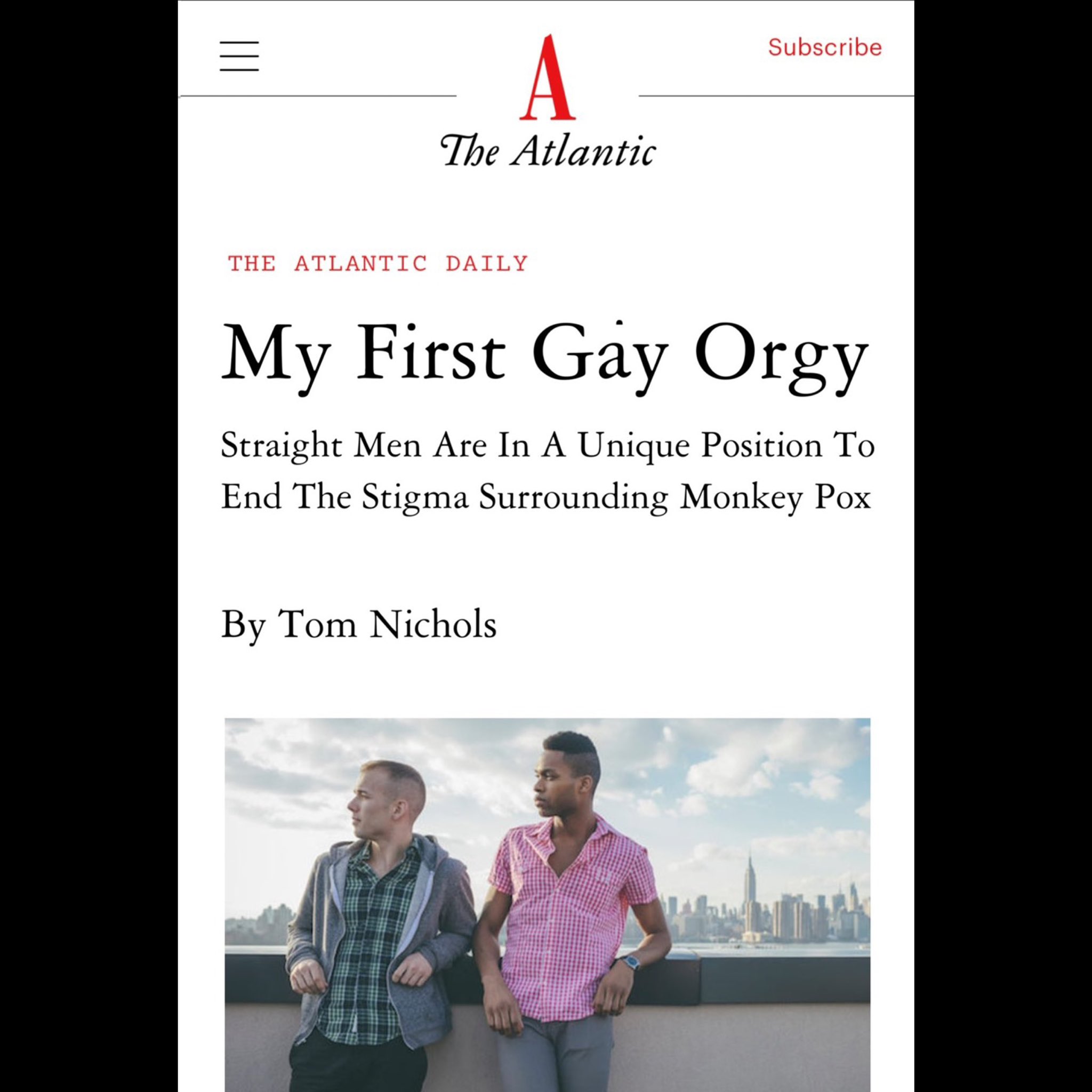 While perhaps not technically " " " real " " ", this brave meme, nevertheless, reaches for a Higher Truth in its plainspoken appeal to the deeper verities in all of us, specifically, the most fundamental essences of ourselves which are hidden in our butts.

Reuters, AP, Twitter, FaceBook "fact" checks coming within literal minutes.
Speaking of, that California State Senator who wants everyone to have AIDS and of course wants drag queen shows to literally be part of the K-12 grade school curriculum, is now actively encouraging gay men to have gay orgies during the monkeypox outbreak.
Senator Scott Wiener @Scott_Wiener

Awesome @SFAIDSFound guidance on monkeypox & fun. We can continue to have fun while reducing risk.

Closing bathhouses in 1980s didn't reduce HIV. It was an epic blunder & pushed people into the shadows.

Let's not make that same knee-jerk mistake with MPX
The Tweet features "Douchie," the anal sex health-douche cartoon character, offering up the San Francisco AIDS Foundation's medically-unsound, monkeypox-spreading advice, such as, have sex even if you suspect you have monkeypox and have visible poxes and lesions, but just cover them up with band-aids.
This is the San Francisco AIDS Foundation telling you to just apply a literal Band-Aid solution to avoid a sexually-transmitted disease, rather than modify your sexual behavior in the slightest.
Speaking of painful spurting eruptions: There's a volcanic eruption in Iceland and a lot of people are enjoying watching it. If a lava course threatens your home, just put a Band-Aid over it.
Poll: January 6th Reality Show has little effect on voter intentions.
[Rasmussen] found that 34% of likely U.S. voters said the House Select Committee's hearings have made them 'more likely' to vote for Democrats this fall in the congressional midterm elections. However, 30% say the Capitol riot hearings have made them 'more likely' to vote for Republicans.

Thirty-two percent (32%) say the hearings have not made much difference in how they plan on voting in November.

1% say they are so addicted to the Reality Show dramedy that they take "Which January 6 Inquisitor Are You?" self-quizzes on Buzzfeed. These include the leftwing blogger Allahpundit.
I might have added the last part.

A TV station is running ads to hire "diverse" actors to "interact" with TV reporters, to create a fictionalized diversity in their reportage without having to travel too far, or visit bad neighborhoods, to find it.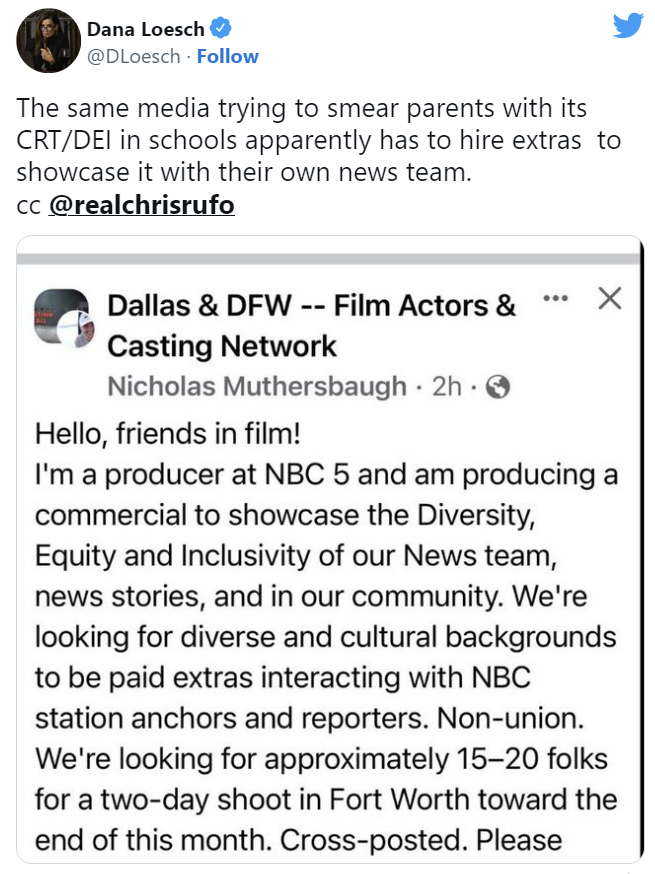 Horrible breaking news: A Republican congresswoman has just died in a car crash, along with her communications director (incorrectly termed a "press secretary," below) and one other man.
Chad Pergram @ChadPergram

GOP IN Rep Jackie Walorski killed in head on crash in Elkhart, IN. Car traveled left of center and crashed into the SUV in which Walorski was riding. Elkhart County Sheriff's Office says Zachery Potts and Emma Thomson, who was her press secretary were also killed.
Ted Cruz grills a "Justice" Department official on why there have been zero prosecutions of protesters illegally picketing Supreme Court Justices' homes.
Note that this guy misleads -- or some would say, lies -- about one person being prosecuted under 18 USC s. 1507, the law criminalizing protesting a judge at his home while a case is pending. Only when Ted Cruz specifically drills down on this does this liar admit that person had not been prosecuted under this law at all, but under a completely different law, one concerned, presumably, with making general threats against a federal official.
Furthermore, this hack will not even explain why there have been no prosecutions. He will not commit the DOJ to a claim that the law is unconstitutional -- because they fully intend to enforce the law if conservatives ever protest outside leftist Justices' homes.
I have forgotten to link this for weeks, so it's a bit old, but whatever: Gender activists are pressuring anthropologists to stop identifying human remains as male or female, because you shouldn't use biological markers to presume what gender people identified themselves as 500 or 1000 or 10,000 years ago.
There aren't enough helicopters, there aren't enough seas.
It is possible to determine whether a skeleton is from a biological male or female using objective observations based on the size and shape of the bones. Criminal forensic detectives, for example, do it frequently in their line of work.

But gender activists argue scientists cannot know how an ancient individual identified themselves.

"You might know the argument that the archaeologists who find your bones one day will assign you the same gender as you had at birth, so regardless of whether you transition, you can't escape your assigned sex," tweeted Canadian Master's degree candidate Emma Palladino last week.


Palladino, who is seeking an advanced degree in archaeology, called assigning gender to an ancient human "bullshit."

"Labelling remains 'male' or 'female' is rarely the end goal of any excavation, anyway," wrote Palladino. "The 'bioarchaeology of the individual' is what we aim for, factoring in absolutely everything we discover about a person into a nuanced and open-ended biography of their life."

She is not alone. Gender activists have formed a group called the Trans Doe Task Force to "explore ways in which current standards in forensic human identification do a disservice to people who do not clearly fit the gender binary."

"We propose a gender-expansive approach to human identification by combing missing and unidentified databases looking for contextual clues such as decedents wearing clothing culturally coded to a gender other than their assigned sex," the group's mission statement reads.

"We maintain our own database of missing and unidentified people who we have determined may be Transgender or gender-variant, as most current database systems do not permit comparison of missing to unidentified across different binary sex categories," the group writes.

This February, University of Kansas Associate Professor Jennifer Raff published "Origin: A Genetic History of the Americas," in which she argued that there are "no neat divisions between physically or genetically 'male' or 'female' individuals."

Raff (pictured) suggested scientists cannot know the gender of a 9,000 year-old biologically female Peruvian hunter because they don't know whether the hunter identified as male or female -- a "duality" concept she says was "imposed by Christian colonizers."

Raff did not respond to a request from The College Fix to comment.

Some archaeologists push back at the effort to de-gender human remains.

San Jose State archaeology Professor Elizabeth Weiss told The Fix that eliminating gender classifications amounts to "ideologically-motivated fudging." Weiss said there is a move among academics "toward getting all of the academy's favored shibboleths to accord with one another."
That sounds like racist transphobia to me, Racist Transphobe.
Ryan Long had a good suggestion for dealing with this: Anyone who says they're transgender or non-binary should be required by law to have their skull imprinted with their nonconforming gender identity, so that they will not be misgendered in the far future.
Long notes that this process may be a bit inconvenient and even painful, requiring, as it does, a section of the skin around the skull to be cut and flapped open.
He notes that people who frequently change their gender will have to either make repeated trips to the hospital to get their skulls re-branded, or just be more decisive about what gender they really are.
Speaking of, Demi Lovato, who was born a woman and remains a woman, has decided that she is no longer a "they," as she claimed to be a year ago for the sake of attention and trendiness and also mental illness.
She says she's now -- get this -- going by the pronouns "she/her." At least for the moment.
So update your records, everyone.
And Demi-- go get you Big Boned skull re-lasered with your new pronouns.
Speaking of Hefty Gals with emotional incontinence: Meghan McCain.
She posted this deleted tweet, of which I only have a partial copy:
Meghan McCain on Twitter

Whatever happens tonight. Here's the tough shit news for the MAGA people. Lake disrespected my deceased Dad, my mother, my brother, me, my...
This woman had reasonable reply:
Jona (John-uh) @JonaGiammalva

Replying to @MeghanMcCain
You are welcome to live in your anger for the rest of your days. The rest of us are not obligated to be affronted on your behalf.
Meghan McCain seems to believe that the rest of us should join her in the Cult of One she has created around her philandering, homewrecking, bribe-taking, donor-servicing, banking-crisis-enabling traitorous scumbag of a mental case father.
No thanks.
And I don't even like Kari Lake.
But I also recoil from anyone a "Meghan McCain 'Republican'" would support, so there's that.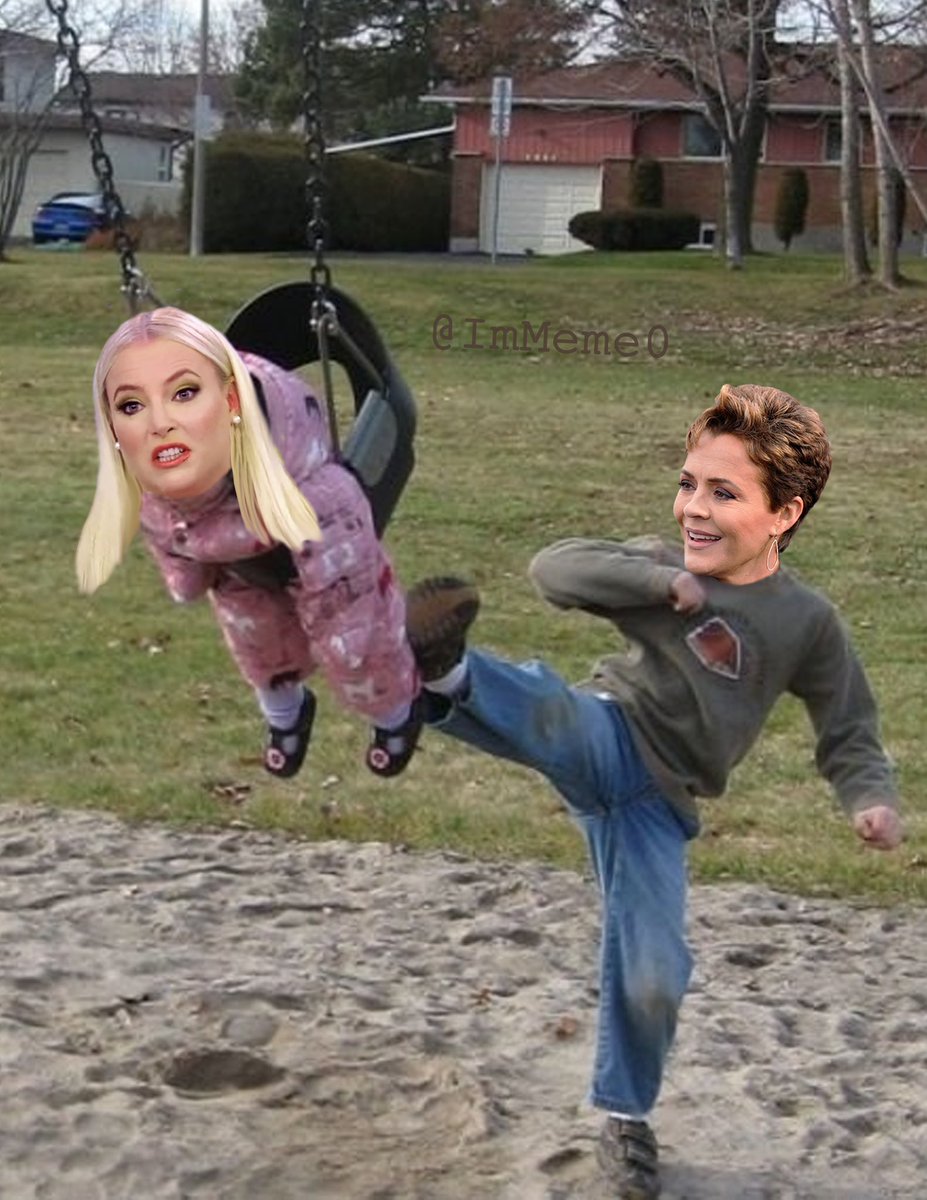 Thanks for that to @TheJellicleCats. And thanks to bonhomme for the pointer.

posted by Ace at
06:09 PM
|
Access Comments