« Food Thread: Frog Travel Edition
|
Main
|
Sunday Overnight Open Thread (7/3/22) Not Much Content Edition »
July 03, 2022
Gun Thread: Happy Independence Day Weekend Edition!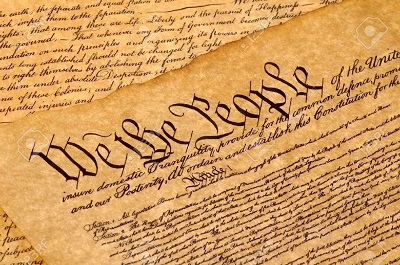 Suck it, King George!
Howdy, Y'all! Welcome to the wondrously fabulous Gun Thread! As always, I want to thank all of our regulars for being here week in and week out, and also offer a bigly Gun Thread welcome to any newcomers who may be joining us tonight. Howdy and thank you for stopping by! I hope you find our wacky conversation on the subject of guns 'n shooting both enjoyable and informative. You are always welcome to lurk in the shadows of shame, but I'd like to invite you to jump into the conversation, say howdy, and tell us what kind of shooting you like to do!
I liked this intro from last year so I'm using it again.
Two hundred and forty-six years ago we told King George to kiss our colonial asses and declared our independence from Great Britain. We were then 13 colonies with a precarious toe-hold on a largely unexplored continent, and had just told the world's largest military and economic power to bite the big one. With hostile indians (woo-woo) on one side, and the British Navy on the other, we drafted our Declaration of Independence and took care of bidness. Thirteen years later we had a shiny new Constitution and Bill of Rights and were on our way...

To having Joe Biden as President.

OK. So perhaps we haven't been the best stewards of the incredibly precious gift of freedom fought for, and then entrusted to us, by our forefathers. Perhaps it's time to stiffen our resolve and revisit some of the basic concepts which compelled our revolution in the first place. The idea of America isn't dead, but our management of the enterprise has certainly left much to be desired. I still think it's good and proper to loudly celebrate our independence, not only as a celebration itself but also as a warning to tyrants, both foreign and domestic. What was done once can be done again.
Happy Independence Day everyone. Yes, I know it's not technically celebrated until tomorrow, but 'round these parts it's a multi-day holiday.
With that, step into the dojo and let's get to the gun stuff below, shall we?

******
Feature Gun(s)
Last week we had a short discussion of the .380 ACP as a carry gun. Maybe not a suitable candidate for going into heavy combat, but something to grab when you run to 7-11 for late nite snacks, or as a backup weapon. Here is one that I use for that very purpose and carry in my man-satchel next to my laptop on my way back and forth to the office, the
Sig Sauer P238
. It's 5.5 inches long and weighs 15.2 oz.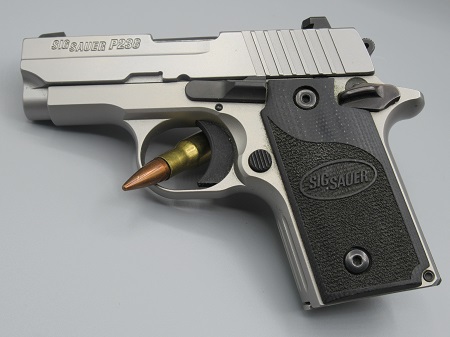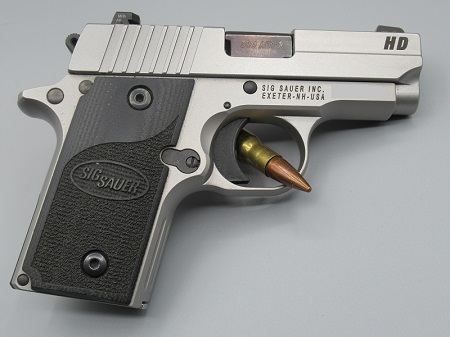 This Sig is a very sturdy all stainless-steel pistol and is small enough to carry in a front pocket in a DeSantis Nemesis holster, in size P6 which is also bigly recommended.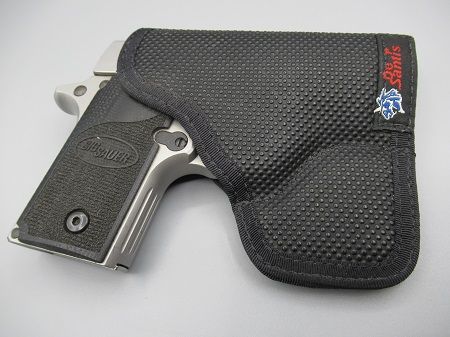 15 ounces too hefty for you? Want to go even smaller and lighter? Well allow me to introduce you to the Ruger LCP. Made from space age glass-filled nylon, this scrappy little fella is is 5.2 inches long, tips the scales at 9.6 ounces, and also fits perfectly into the DeSantis Nemesis holster.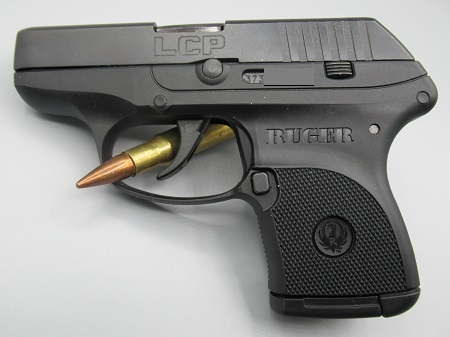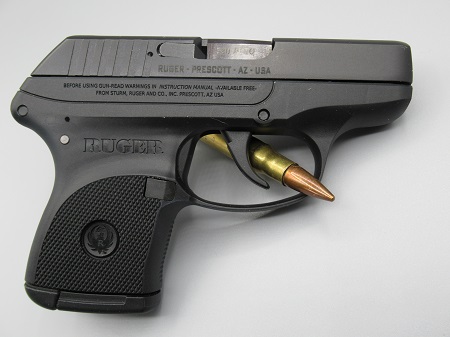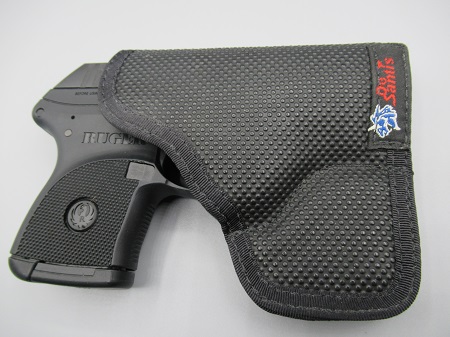 Q: Weasel, are the .380s snappy? I read on the internet .380s are snappy.
A: Why yes, yes they are snappy.
But let me ask you something, do you really think you're going to notice that in a life-or-death situation? Both have a six round capacity and are definitely better than throwing your Slim-Jims and Prune Fizz at an attacker.
If you need more convincing, here is another video on the .380 as a self-defense weapon.
As concealed carry of weapons by law abiding citizens becomes more widely available, you need to think about options, and for many a small and highly concealable pocket gun will be an excellent choice. The point is to become proficient with and carry the weapon when you are out and about. Not only when you are walking through the bad side of town at midnight with twenty-dollar bills hanging out of your pockets, but whenever you go out.
As society becomes more and more unhinged, and I am afraid that's going to continue to be the case going forward, you need to be prepared to defend yourself. That means being a gun owner, buying ammunition, and training periodically. Think of gun ownership as insurance against the unknown and unforeseeable.
Thoughts? Am I full of poo?
******
Range Reports
First up, our most excellent pal and delightful 'ette Screaming in Digital sends a report on a recent trip to the range.
I went to the range Tuesday in honor of Jesse's birthday. This was only my second time going to the range alone. The first time didn't go well. I took my 1911, the P365, and Jesse's S&W Model 28-3.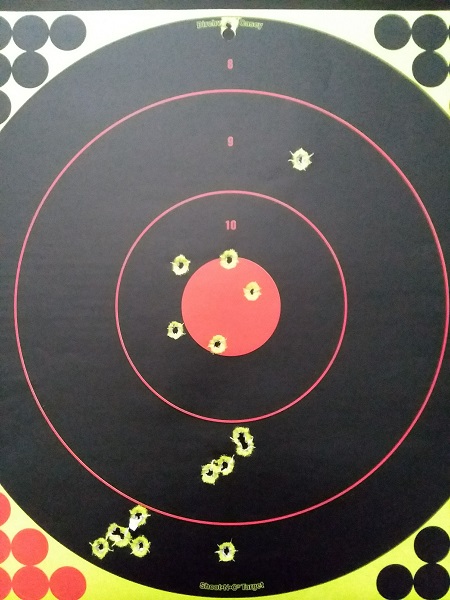 Earlier range trip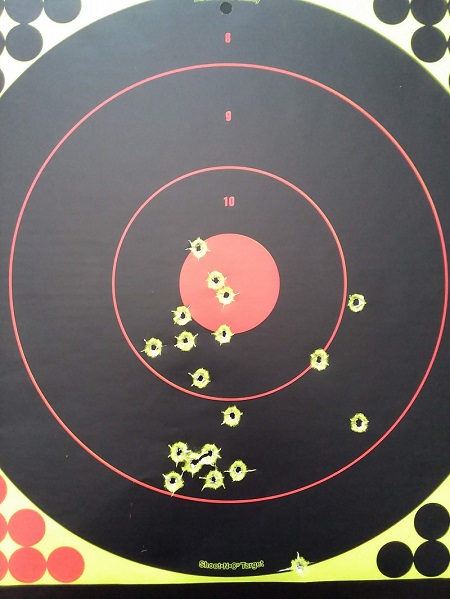 Current range trip
20 rounds in the 1911. The top photo is from my previous outing a few weeks ago for comparison. The second photo is from today. I started at 5 yards and moved out to 7 yards. I shot 5 rounds 1 hand lefty (I pushed 3 of those to the right) and a couple rounds 2 hand righty, but with the left eye. Practicing with snap caps seems to be helping!

Next were 12 rounds in the P365. This target is too shameful to share, BUT my last 4 rounds were better than the first 8. I decided to stop there and work with snap caps at home. Or sell it. Whatever. Not gonna let it bother me tonight.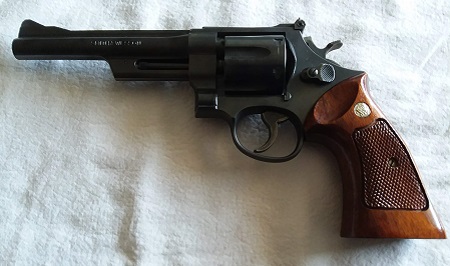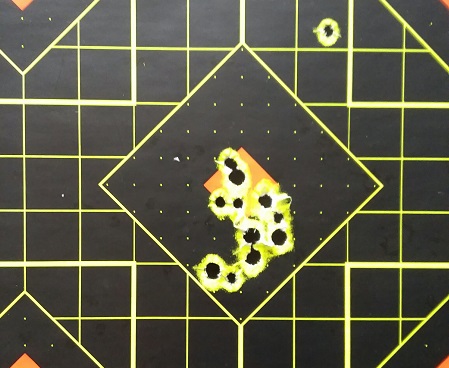 Holy Shitballs! Will you look at this target!
12 rounds of .38 Special in the S&W. This is possibly my best target ever, except for that crazy one high & right. I love this revolver. It's the first gun that Jesse bought new, in 1986, which I believe is the year this model was discontinued. I think it was his favorite handgun and it's certainly my favorite.

It will never be as good without Jesse in the next lane with one of his rifles, but I was happy with this outing.
Very nicely done, SiD!! Glad to see you're going to the range. You are really improving quickly, and your shooting would definitely make Jesse proud.
***
Next up, our pal Nevada Dave really brings the fancy sauce with his 1,000-yard shot video.
As you were talking about windage, elevation and ballistic calculators I thought I'd pass along a video of some thousand-yard shots with my 300 PRC. I was shooting 225 grain ELD bullet traveling at 2993 fps, time of flight is 1.245 seconds, drop is 261.53 inches. On those two shots I dialed 5.9 mil elevation and held 0.4R mil for wind, spin drift is 0.15L. It hits with 1877 ft lbs of energy at 1000 yds. The jugs are 2.7 qt so about 6"x6" at the widest point. I use a Kestrel 5700 with applied ballistics. I zero at 100 yards and chrono with a lab radar, but this gun was also trued at 1000 yards.

The video was shot with a Nikon p950.

P.S. My daughter (now sixteen) built her first long range rifle! She's been hammering the 2 MOA target at a mile with it! Crazy proud dad!

Nevada Dave
Bigly excellent video and nice shooting Nevada Dave! Thank you!
Guys and Gals - watch the video for two things; the bullet trace on its way to the target, which is really the shock wave on the tip of a supersonic projectile as the bullet itself is too small to see, and the mirage effect in the air which is used to determine wind speed and direction. See them? Do you see the bullet trace and mirage? Based on the video, what do you think the wind is doing?
Finally, an extra bigly Gun Thread congratulations to your daughter! Great job, Dad!
***
Next our pal Javems gives us the 9-1-1 on his 30-40 Krag.

This is my 30-40 Krag. It is the first smokeless powder rifle adopted by the U.S. Army and was developed in the early 1890s. It was patterned after the Norwegian Krag-Jorgensen bolt action rifle. There is also a carbine version. The case is rimmed, and the round is .30 caliber (.308 ). It originally was charged 40 grains of smokeless powder. There is a magazine on the right side of the receiver that hinges open and accepts five rounds. It's easy to load, you can just dump the rounds in, pointy end forward, and when you close the cover, the rounds align properly. One neat feature is that using a lever on the left side of the receiver, forward of the safety, you can isolate the magazine and load one round at a time into the receiver. It was used basically from the mid 1900s up until it was replaced by the 1903 and 1917 rifles.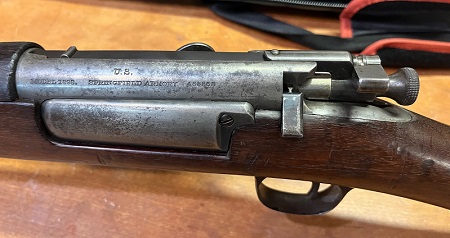 The sights vary. My receiver was made in 1903 but my rear sight in an 1896 model. It is a blade sight and can be adjusted for range from 100 yards to, a wildly optimistic, 1800 yards. The blade slides forward to 600 yards and then a dual rail carries another rear blade that can be raised for additional range. There is no windage adjustment with this sight. I haven't read any pre-WWI infantry tactics. Perhaps they used it for area fire at the longer ranges.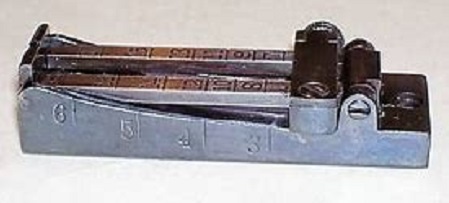 I haven't used that many bolt-action rifles, but the Krag has a remarkably smooth action. I haven't shot it in decades but have the ability to load some rounds now, so when the weather cools down, I'll take it out to the range.
Very nice, Javems! Thank you! One of the things I really love about these old guns, besides the guns themselves, is learning a little bit about the development and production histories. Very cool!
******
So You Bought a Handgun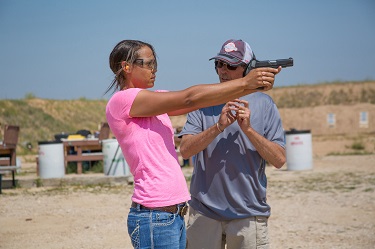 Recently we have learned of several new gun owners among the commenters here, and I want to again offer my congratulations to them. You have taken the first steps in what I've found to be a remarkably fun hobby. I have made countless friends all around the world as a result of my association with the shooting sports, and learned a lot of things about guns, shooting and even myself in the process. By carrying a firearm, I am also taking steps to prevent myself, my loved ones, and my property from danger at the hands of predators. As you move along and gain confidence as gun owners, I hope you will do the same.
Anyhow, I recently received the following short article from Winchester Ammunition on next steps after purchasing a handgun. It's a pretty basic list but steps you need to have covered.
One item that isn't really covered is safety and proficiency. I strongly recommend finding a more experienced gun owner to help on the first range trip(s) to make sure everything goes smoothly. Later you might consider lessons or other training. Questions? Ask them here. We have lots of experienced gun owners waiting to help!
******
P22 Part Dos
Last week we looked at the Walther P22, a small semi-automatic pistol in .22LR. I mentioned that mine has always behaved itself by reliably feeding and ejecting virtually any ammunition I used, since these pistols have something of a reputation for being finicky. I guess a lot of it has to do with quality control at the ammo factory, and sometimes with the weapon and ammunition design compatibility. Yes, they are all supposed to work together, but sometimes that doesn't happen reliably. Our pal PMRich sends in a photo comparing a couple of popular .22 LR ammo types.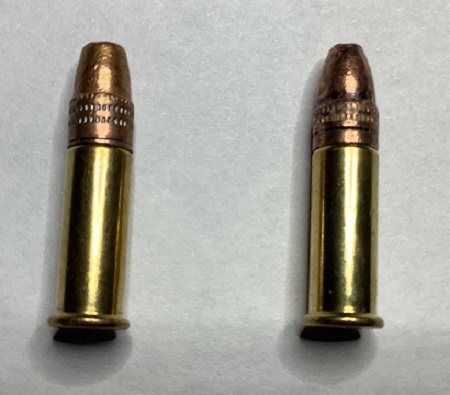 Pic showing how slight the difference is in shape of rim, and you really have to zoom in to see the difference, that's how subtle it is. CCI on left Federal (Value Pack) on right
Do you see it? Do you see the difference PMRich is talking about? It is virtually unnoticeable unless you're really looking for it. That is enough to make a difference in some guns. If it happens to you, don't feel special. It's fairly common and most shooters adapt by finding what works in their guns and sticking with it. I will mention that I typically have more trouble with the Federal Value Pack ammo than the CCI line in a variety of guns.
Thanks PMRich! I appreciate your sending this in. How about you all, are you shooting CCI, Federal, or something else? Have you found one which performs better across multiple platforms?
******
Gun Basics 101
Here is the She Equips Herself gal on choosing a concealed carry weapon.
This is worth your time to watch. In the video SEH gal discusses her selection process and what steered her to certain weapons initially and what she did and did not like about them later. If you are considering a purchase, these are some of the things you should be considering. Remember, it's you that has to live with the choices later, not a salesman or a well-intentioned friend.
******
Cigar of the Week
This week Cigar Vixen returns with a review of the Punch Signature.
******
Link-O-Rama
I'm really very seriously not kidding around anymore. Buy Ammo
AmmoSeek - online ammo search tool
GunBot - online ammo search tool
SG Ammo
Palmetto State Armory
Georgia Arms
AmmoMan
Target Sports USA
Bud's Gun Shop
***Mail Bag***
This week's mailbag entry is from our pal WTM who made this one his own bad self!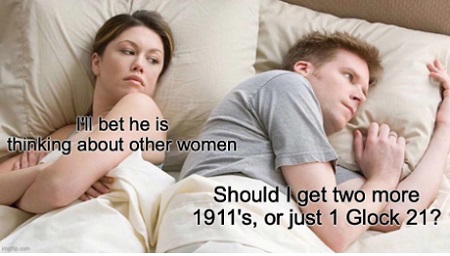 ******
Please note the new and improved protonmail account gunthread at protonmail dot com. An informal Gun Thread archive can be found HERE. Future expansion plans are in the works for the site Weasel Gun Thread. If you have a question you would like to ask Gun Thread Staff offline, just send us a note and we'll do our best to answer. If you care to share the story of your favorite firearm, send a picture with your nic and tell us what you sadly lost in the tragic canoe accident. If you would like to remain completely anonymous, just say so. Lurkers are always welcome!
That's it for this week - have you been to the range?


posted by Weasel at
07:00 PM
|
Access Comments