« Quick Hits
|
Main
|
Ezra Miller Is Hiding Out With His Child Followers on His Pot Farm with His Cache of Assault Weapons? »
June 24, 2022
Beyond the Valley of the Libs of TikTok
Couple of off-topic items I forgot to include in the last post: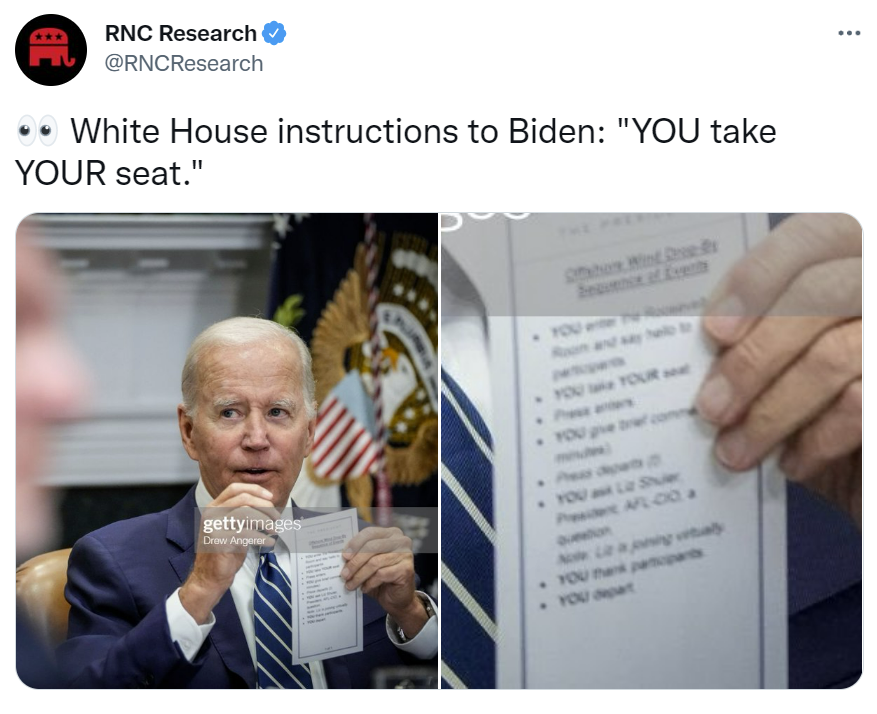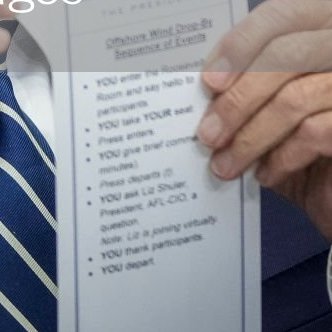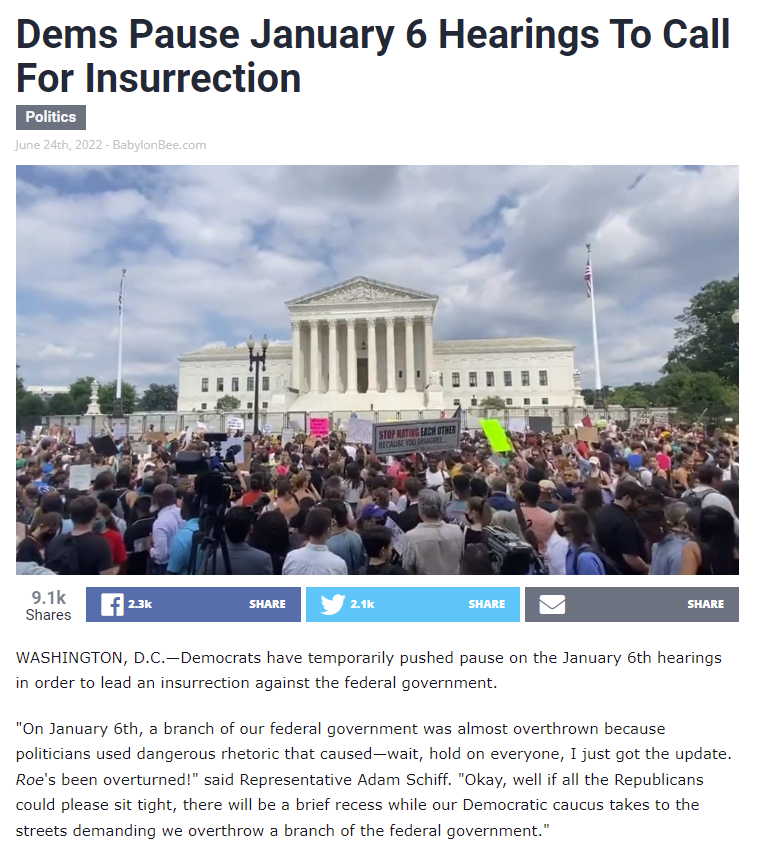 And now, on to the depravities.

Women's soccer may eliminate all testosterone limits for men pretending to be women.
"The new regulations," the outlet makes clear, "are still at the consultation stage and it is understood that some members of FIFA's senior management are unconvinced that they should be published in their current form."

Obviously, if the testosterone requirements are dropped, women's soccer will be more ready than ever for males to dominate.

The Daily Mail calls the prospect a "radical development."
Megan Rapinoe, who is now retired from women's soccer, says ladies, say hello to your Male Overlords.
"I would also encourage everyone out there who is afraid someone's going to have an unfair advantage over their kid to really take a step back and think what are we actually talking about here," the 36-year-old said. "We're talking about people's lives. I'm sorry, your kid's high school volleyball team just isn't that important."

"And I think people also need to understand that sports is not the most important thing in life, right?" she continued. "Life is the most important thing in life."
Well I'll do you one better, Megan: Women's sports aren't important, period. (Men's sports aren't very important either, but at least men's sports feature unrestricted competition involving the best athletes available, not a special restricted charity league for lesser athletes.)
If women's sports aren't all that important -- and most of us don't need much convincing on that score -- then let's do away with the absurdity of Title IX funding for women's sports at the same level of men's sports, despite girls and women not really caring about sports.

A while back, a leftwing socialist high school teacher accused anti-groomer Republicans of being the Real Groomers, and of wanting to show kids pornography.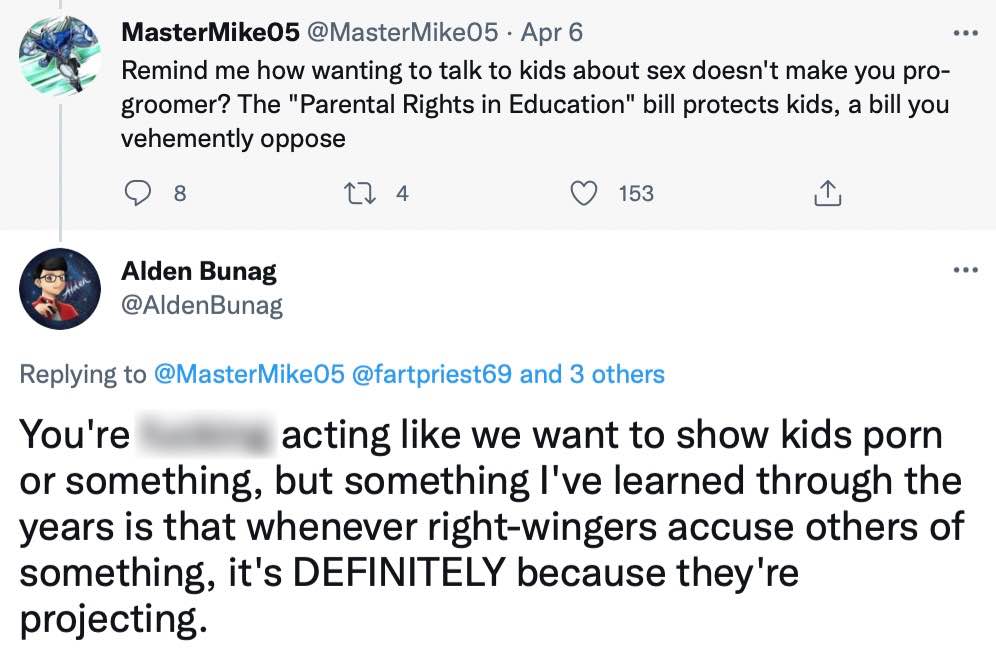 You're [expletive] acting like we want to show kids porn or something, but something I've learned through the years is that whenever right-wingers accuse others of something, it's DEFINITELY because they're projecting. ...


So you want kids to be completely ignorant about sex? Which is true because pedos like you can feel them up and they won't understand what's going on and can't verbalize it to their parents or others. Also talking about being LGBT does NOT require discussing sex whatsoever.
You'll never guess what happened next!
A Hawaii teacher has been arrested for sharing child pornography. Federal prosecutors said Alden Bunag sent illicit pictures and video to another teacher on the mainland and admitted to sex with a 13-year-old student.
Picture of him making the Soymouth Face.
He also used a cartoon avatar for social media, which Ethan van Sciver says is almost always a sign of a child predator.
I mean, that might be an exaggeration. But a grown man using cartoon cutie pictures that kids like for his avatar...? I mean, that's bait, that's chum.
Content warning for what a "family friendly drag show" really looks like.
The usual Groomer Apologists argue that we mustn't slur anyone else's precious Groomer Culture:
Andrew Sullivan -- who used to argue that gay marriage would import straight people's bourgeois sexual restraint to gay relationships, but of course that was always a lie, and now campaigns ruthlessly to bring gay sexual anarchy to grade schools -- tries to quibble that there are some "drag shows" that are super-important so we have to keep them all.
Andrew Sullivan @sullydish

Every Christmas season, British parents take their kids to pantomimes, where a drag queen is always one of the stars.
@realchrisrufo says they're taking their kids to see "trans strippers." The post-truth right has truly arrived.
The "Drag Queen" the pervert Sullivan is talking about is a Mrs. Doubtfire-style dowdy pepperpot.
Again, content warning for Rufo's response, which links the video of the trans stripper. Or, as he accurately calls the filthy pedophile pervert:
"We shouldn't use euphemisms: this is a male-to-female transvestite strip show with children in attendance."
But the bien pensants and gay activists and "gay allies" will tell you now that five-year-old Johnny should see a transexual bounce his Triple-D fake breasts around the bar while taking dollar bills in his panties, and that's just learning "tolerance" and a healthy appreciation of kink.
Here's video (content warning) of a drag event in Dallas, Texas with children present which is very, very sexualized. The drag emcee yells at a guy who he suspects is a conservative videotaping him to post online (he is), and calls him a homophobe (of course). He responds that he only has a problem "when there's children involved." The drag groomer answers "Well who gives a shit if there's children involved?"
But you know, this is their culture. We must celebrate it.
And PS, your lives won't be affected at all. Except to be completely changed. But improved, with deviant gay fetish kink.

Below, a drag performer says Hell no, children should not be at drag shows! Of course they are bawdy and filthy and they're supposed to be, and are supposed to be for adults only!
The drag queen is more honest about what drag queens do than supposed "respectable" commentator Andrew Sullivan.
Kink is a good thing for kids to learn when it's gay kink, for some reason they never explain. If a straight man tries teaching some "kink" of straight culture to a six year old girl, they'll rightly throw him in jail, but if a gay transvestite does it to a five year old boy, they'll give him a laudatory segment on 60 Minutes.
We've come a loooooooong way from the days of "This won't affect you or your children at all." We're now at the point of, "We're liberating your children from your stick-in-the-mud cis-het ways and they'll thank us for liberating them with the power of Gay Kink. We're their Daddies now!"
How long before they actively campaign for reducing the age of consent to 9 years old?
Say, now that the Supreme Court is questioning the entire line of "privacy" cases, which directly imperils Obergefell, maybe the gay extremist lobby should start attempting to keep that empty promise about none of this affecting our lives.
Drag queens in schools is really important to you, huh? How important?
Enough to bet Obergefell on?

posted by Ace at
06:36 PM
|
Access Comments