« Ezra Miller Is Hiding Out With His Child Followers on His Pot Farm with His Cache of Assault Weapons?
|
Main
|
The Right Of The People To Keep And Bear ONTs Shall Not Be Infringed »
June 24, 2022
Bearfoot Cafe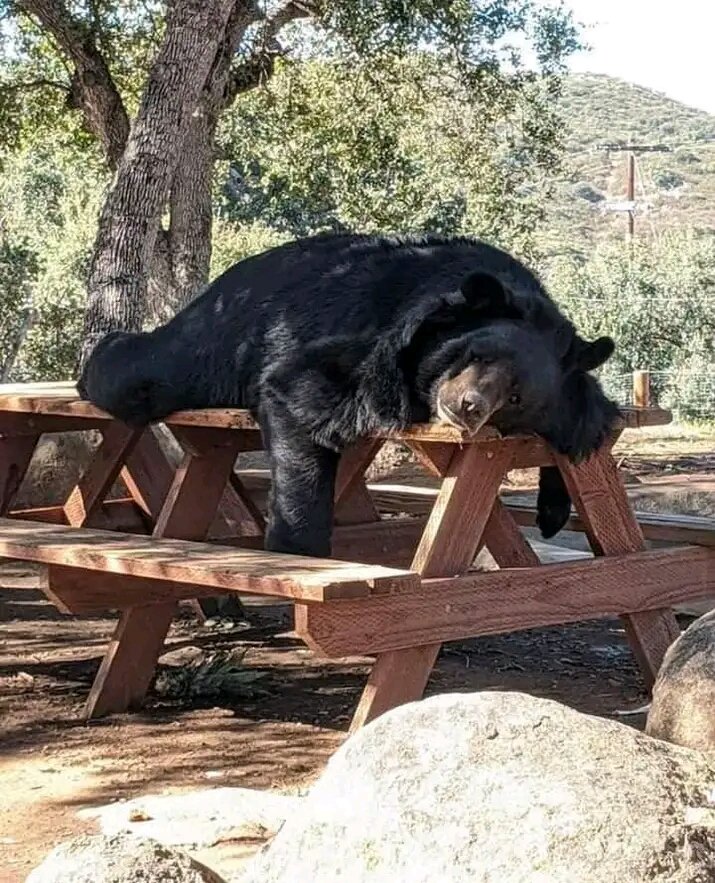 "Total Bastard Airlines" (the airline that features the "Buh-Bye" male flight steward) now offer international service.
Moped rider is hit so hard by a car that he immediately becomes a red belt in Tai Chi for some reason. Content warning, actually does show a gnarly collision, but I guess the guy is... okay? His Part the Mane move is shaky but otherwise, seems fine.
Poor raccoon tries to wash some cotton candy he found in a puddle, and learns that you can't put cotton candy in water.
Qinling panda. Looks like a tubby carpet.
Hero adelie saves penguin chicks.
Cat puts on a piteous performance to get her masters to open the door.
Rainbow clouds. Great, now the sky's doing Pride promotions too.
Doggie balances a cup of water on his nose.
Blind dog feels his way towards a puddle, then goes berserkers when he finds it.
Smol kangaroo is rescued from being trapped in a wading pool with high walls. The cute part is, she seems to want to thank her rescuers at the end.
Cubs on a hammock:
Rescuing three baby bear cubs who have become stuck in a dumpster, while their mother stalks nervously around, unable to help them:
Scary moment as a propeller heavy-lift airplane's rear fuel tanks explode simultaneously on take-off:
Just kidding. That's the "Fat Albert" C130T, a JATO heavy lift transport plane. Jet-assisted take off. The one in the twitter clip above is with the Blue Angels, but I think I read it's been retired.
Here's another clip of it taking off, and here's a clip of an LC130T, fitted with landing skis, using its jets to take off from an icy plain.

posted by Ace at
08:19 PM
|
Access Comments