« Nearly a Month After the Supreme Court Leak, Investigators Are Finally Asking for Clerks' Phone Records, and to Sign Affidavits
|
Main
|
Let the Pre-Criminations Begin: NBC "News" Interviews White House Staffers and Discovers That Joe Biden Is a Very Cranky Old Man Who's Blaming His Staff For His Disastrous First (and Only) Term »
May 31, 2022
The Daily Beast Apologizes to the Computer Shop Owner Who Drew Attention to Hunter Biden's AIDS Laptop
The Daily Beast appends a "groveling" apology to the end of a defamatory article about Hunter Biden's laptop.
Editor's note: an earlier version of this story mistakenly referred to Hunter Biden's laptop as "stolen." We have removed that word, and we apologize to Mr. Mac Isaac for the error.
Well, that "error" has remained on the Daily Beast's site for a year and a half. But it's good that journalistic ethic, and only journalistic ethics, has finally stirred their consciences and compelled them to issue this correction and apology.
Update: I'm getting word that it was not "journalistic ethics" that compelled this very late correction and apology, but rather Mac Isaac's multimillion dollar lawsuit against the Daily Beast (and CNN and others).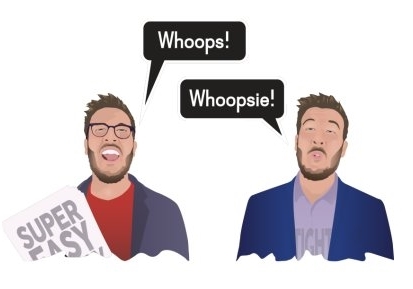 You know, the media is always claiming that competitors on the right should be deplatformed because they spread "disinformation." When it's pointed out that leftist media spreads more disinformation than anyone, they claim, "When we make errors, we promptly correct them and admit our mistakes."
Except, of course: They don't. We have seen this again and again. The same media that claims "we promptly correct our mistakes and admit them" actually doubles and redoubles down on them harder than a political candidate in election season.
And this raises a point I think it's time to start pressing:
The media has special protections in terms of defamation as regards public figures. When they defame public figures, public figures can only recover against them if they are able to establish the media acted with actual malice.
But the assumption underlying this Supreme Court invented rule -- the leftwing 70s court just made it up, to protect the New York Times -- was that the media was an honest broker keeping an eye on the politicians.
The media is now just another group of politicians. If they were ever owed some kind of special immunity to defamation laws -- and I doubt they were -- they certainly do not deserve that protection when they drop any pretense of being disinterested, fair referees and just act as the most loathsome partisans.
If the RNC does not have any special immunity to defamation suits, and it does not, neither should the media. And they are precisely the same kind of organization.
If it seems like too much of a lift to overrule the Times v. Sullivan which invented the special media defamation protection rule -- Clarence Thomas thinks it should be overruled, but I don't think he's managed to convince any of his fellow justices -- then we should at least impose a qualifying test to enjoy its protections.
A test like this: Do you in fact quickly and unambiguously admit errors and apologize for them? And do you admit those errors as regards class of persons you're accused of defaming? (That is, if you're being sued for defaming someone "on the conservative side" -- do you readily admit errors and issue retractions for "errors" made against conservatives, or not?)
If you do not satisfy this test, you are not "real journalists," and you are not eligible for the protections conferred by Times v. Sullivan.
By the way, Congress could in fact modify the Supreme Court's invented, fake rule in this way. While the Supreme Court would instantly strike down any law that purported to overthrow one of their rulings, they do not necessarily strike down laws that modify or add context to their rulings. Here, the context would be adding some specificity to what sorts of people would be eligible for special protections for defamation -- people who actually act with the journalistic ethic to print the truth and retract errors, not merely people whose bylines claim them to be "journalists."
The Court just can't reject out-of-hand Congress' presumptuousness in attempting to make, you know, laws. Which the Constitution says Congress' power alone. The Court has to act with some degree of deference to the body constitutionally empowered to make legislation when it attempts to make legislation.


posted by Ace at
02:12 PM
|
Access Comments