« EMT 05/29/22
|
Main
|
A Rational Discussion Of Mass Shootings Must Include Their Causes, Which Are Not The Weapons Involved! »
May 29, 2022
Sunday Morning Book Thread - 05-29-2022 ["Perfessor" Squirrel]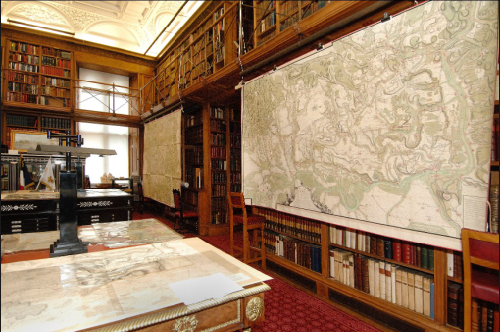 Welcome to the prestigious, internationally acclaimed, stately, and illustrious Sunday Morning Book Thread! The place where all readers are welcome, regardless of whatever guilty pleasure we feel like reading (when it's time to spit on your hands, hoist the black flag and begin, well, you know the rest...). Here is where we can discuss, argue, bicker, quibble, consider, debate, confabulate, converse, and jaw about our latest fancy in reading material, even if it's nothing more than the HTML code for this very webpage. As always, pants are required, especially if you are wearing these pants...(for the arachnophobe in all of us...Courtesy of both CBD and NaCly Dog, who both sent me the same pic!)
So relax, find yourself a warm kitty (or warm puppy--I won't judge) to curl up in your lap, squeeze some oranges for your morning cocktail, and crack open a new book. What are YOU reading this fine morning?
PIC NOTE
Since tomorrow is Memorial Day, I thought I'd find a somewhat relevant picture. Today's picture shows several military maps hung in the Royal Library at Windsor Castle in England. They are part of the Royal Collection Trust, which houses over 3,000 military maps, views, and prints. George III was an avid collector of military maps. He had a vast collection of more than 55,000 topographical, maritime, and military prints, drawings, maps, and charts. I love this quote: "These vast maps were probably hung on purpose-made mahogany stands in Buckingham House, enabling the King to follow the steady erosion of his hold on the American colonies" [emphasis added - PS]. Imagine King George III's madness spiraling out of control as more bad news about the colonies keeps pouring in, much like Hitler in his bunker.
You can check out the collecion of maps at: militarymaps.rct.uk. I'm sure there is excellent story fodder within these maps for any aspiring writers of historical fiction!
IT PAYS TO INCREASE YOUR TROPE AWARENESS
I recently read Life Unworthy by Moron author Christopher R. Taylor. This is a story about a werewolf who escapes from Birkenau camp at Auschwitz and goes on a rampage against the Nazis occupying Krakow, Poland. It's a ripping good yarn. But it also highlights a couple of tropes that I want to discuss today.
Shown Their Work - This is when an author clearly indicates the he or she has done significant research on a topic within the story. Life Unworthy has an afterword by the author where he discusses the research he conducted to bring 1940s Krakow under Nazi occupation to life. The attention to detail is quite remarkable, as Christopher includes very specific weapons and vehicles, presumably what Nazis would have had access to during those times. He also points out that Dr. Mengele might not have actually been at Birkenau during this time frame, but he wanted to include that character in the story simply because the real Mengele was an odd duck (putting it mildly) who would fit into the story, just adding to the weirdness of an already bizarre story. Most importantly, Christopher acknowledges that if there are any historical discrepancies, they are meant to enhance the story, not take the reader out of the story.
Having read a number of books by moron authors, I'm very impressed with your ability to conduct research that serves your story. It puts you head and shoulders above many other contemporary creators too lazy to do the same. You all have a wealth of personal knowledge and experience that you bring to your stories. You are not afraid to dive deeply into a subject in order to get the details just right.
Dan Browned - This is when an author claims that his work is based on extensive research, but it's really just a steaming pile of lazy assumptions or outright lies. It's named after the author of The Da Vinci Code, Dan Brown, who likes to claim that his stories are based on factual evidence, but this is easily refuted by anyone familiar with his subjects. There are so many errors within his books that Dan Brown gets his own page of Dan Browned at TVTropes.org. Another prominent example is The 1619 Project: A New Origin Story by Nikole Hannah-Jones. It's presented as a "true" historical account, but any historian worthy of the name (yes, I know that's not too many these days) can tear it to shreds.
Moral of the story: Be Christopher R. Taylor! Don't be Dan Brown or Nikole Hannah-Jones!
++++++++++

(JD Brick Productions has a whole series of Lego stop-motion animation of famous battles. They are all awesome and informative!)
++++++++++
BOOKS BY MORONS
Several weeks ago, Moron author Marc Levy reached out to me. His book sounded like a great one to promote on the Memorial Day Weekend Sunday Morning Book Thread:
Thank you for offering to mention my book The Best of Medic in the Green Time on an Aces of Spades HQ book thread.

Andrew Bacevich has said of Medic "Reading this collection of Vietnam-related stories and recollections is excruciatingly painful--which is precisely why it demands to be widely read."

The book is based on my website and is divided into three sections: War, Postwar and Poetry. There are stories of combat, travel yarns and poetry by noted poets. There are two remarkable interviews with Bao Ninh, the celebrated Vietnamese author of The Sorrow of War. The Introduction is by Janet McIntosh, Chair, Anthropology Department, Brandeis University. While there is no political agenda Medic shines a light on the brutality of war and its consequences.

My writing has appeared in CounterPunch, Stone Canoe, New Millennium Writings, War, Literature and the Arts, New Madrid, and elsewhere. It is forthcoming in Queen's Quarterly, Fiction International and Black Scat Review. In 2016 I won the Syracuse University Institute for Veterans and Military Families Writing Prize.

Regards,

Marc

Comment: Marc was the editor of Gary Rafferty's Nothing Left to Drag Home, one of the first books that I featured when I took over the Sunday Morning Book Thread. Gary's memoir of his time in Vietnam is haunting and poignant. Very recommended. Marc's book also sounds like an excellent companion to Gary's memoir, capturing the lives and spirits of the many, many soldiers who left a piece of themselves in that hellscape. Some gave their all. We should remember them for their eternal sacrifice.
++++++++++
MORON RECOMMENDATIONS
I've started The Guns of Avalon, the second book in Roger Zelazny's Amber series. I've been looking forward to this because of one line in the previous book: "... I promised myself that guns would blaze within the immortal city ..."

As most fantasy stories seem to happen in medieval worlds that have no gunpowder or other explosives, I'm intrigued as to what will happen. I hope for slam-bang action.

Posted by: Weak Geek at May 22, 2022 09:09 AM (Om/di)

Comment: While guns and explosives are fairly rare in fantasy, they do have their place. In Amber, it's explicitly mentioned that the laws of physics in that realm prevent conventional gunpowder/explosives from functioning. However, one of the protagonists stumbles upon an alternate solution in one of the "shadow" realms outside of Amber. It drastically alters the political landscape of Amber, I believe. Pretty good series, though I think Zelazny's Changeling/Madwand series is superior on many levels.
+++++
Almost done with Pu-Yi's memoir, which - other than the dizzying number of Chinese names - is a very easy read. It's written quite conversationally, as if the ex-emperor is sitting across with you having a drink and reminiscing about his lift. Obviously, he became a Chi-com at the end, but given the corruption (and weirdness) of the Imperial Court, it's kind of hard to blame him.

I've breached 52,000 words on my China book, and I'm now in the Warlord Era. Broomhandle Mausers for everyone! I'm behind schedule, but hoping that I can make a concerted effort to sprint to the end because frankly, I'm getting burned out.

Posted by: Ace-Endorsed Author A.H. Lloyd at May 22, 2022 09:13 AM (llXky)

Comment: A.H. Lloyd is avidly involved in researching China these days. Perhaps he could share some tips and tricks of his research process for other aspiring Moron authors...And maybe someone can help A.H. Lloyd become re-energized!
+++++
Book recommendation: I really recommend the Chilton's manual for the 99 Camry. It has helped me keep ol' Molly on the road a couple extra years.

That and YouTube.

Posted by: 496 at May 22, 2022 09:38 AM (U1eOr)

Comment: There's a lot to be said for a well-written, usable technical manual. I'm a technical writer by trade. I've written hundreds, if not thousands, of pages of help documentation. There's a fair amount of skill involved in creating a quality technical document that people find helpful. It's also nice to be recognized for your work when people compliment you on how easy it is to follow your directions.
+++++
I did try to read a book on the mental side of playing tennis just recently called The Inner Game of Tennis. It's a classic first published in the 70's. It was basically a psychological study of why we do things and it can be applied to all sports . I accept that what was being said is probably accurate but I hate psychological babble and didn't finish it.

Posted by: Anti doesn't matter at May 22, 2022 10:23 AM (jNAzB)

Comment: As well as a technical writer, I'm also an instructional designer. There's a lot of psychological science (real science) behind learning skills and improving performance. Quite a bit of empirical research on the subject has been published in recent years. Unfortunately, the educational establishment has been very slow to adopt the results to increase student learning outcomes. *sigh* I guess it keeps me employed...There's a huge demand for instructional designers in education and industry these days...
More Moron-recommended reading material can be found HERE! (170 Moron-recommended books so far!)
+-----+-----+-----+-----+
WHAT I'VE BEEN READING THIS PAST WEEK:
The Dreaming Void by Peter F. Hamilton -- It's basically the plot of Star Trek V: The Final Frontier (seriously), but much better.
The Vixen War Bride by Thomas J. Doscher -- This was featured on the Sunday Morning Book Thread a few weeks ago. Thomas has generously donated a few signed copies to be handed out at the TXMOME in October! Another moron highly recommended it as well. NOTE: It was a pretty decent read.
The Temporal Void by Peter F. Hamilton -- Book 2 in the Void Trilogy. The Void has just started expanding at superluminal speeds, threatening to swallow the entire galaxy...
That's about all I have for this week. Thank you for all of your kind words regarding my Sunday Morning Book Thread. This is a very special place. You are very special people (in all the best ways!). The kindness, generosity, and wisdom of the Moron Horde knows no bounds. Let's keep reading!
If you have any suggestions for improvement, reading recommendations, or writing projects that you'd like to see on the Sunday Morning Book Thread, you can send them to perfessor dot squirrel at-sign gmail dot com. Your feedback is always appreciated! You can also take a virtual tour of OUR library at libib.com/u/perfessorsquirrel. Since I added sections for AoSHQ, I now consider it OUR library, rather than my own personal fiefdom...
PREVIOUS SUNDAY MORNING BOOK THREAD - 05-22-22 (hat tip: vmom stabby stabby stabamillion) (NOTE: Do NOT comment on old threads!)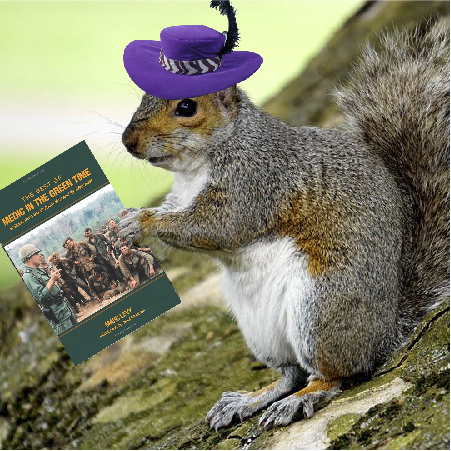 posted by Open Blogger at
09:00 AM
|
Access Comments