« The Morning Rant: Our Awful Media – A Never Ending Story
|
Main
|
Princeton Fires Tenured Professor, For Daring to Object to Scheme to Give Extra Sabbatical Months to "Faculty of Color" Just for Being Black »
May 27, 2022
UVALDE DPS SPOKESMAN: WE DIDN'T GO IN TO KILL THE GUNMAN BECAUSE WE DIDN'T WANT TO GET SHOT, SO WE JUST KEPT HIM CONTAINED WITH THE CHILDREN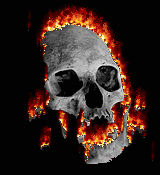 There it is. There's the truth.
John Sexton excerpts from a CNN article reporting an interview between Wolf Blitzer and the Ulvalde DPS spokesman, Olivarez. He comments on the article mid-excerpt.
Olivarez said officers were inside the school quickly, and they heard gunfire when they arrived. They called for reinforcements, he said. The officers in the building waited for a special tactical team to show up as they isolated the shooter to one classroom.

"Don't current best practices, don't they call for officers to disable a shooter as quickly as possible, regardless of how many officers are actually on site?" Blitzer asked him.

As I pointed out earlier, the recommendation from the FBI is that police should not wait to form a team or come up with a plan during an active shooter situation. Even if there's only one officer on the scene, the best practice is to go in immediately and engage the shooter. So with that in mind, here is Lt. Olivarez' full response to Blitzer's question.

Correct, the active shooter situation, you want to stop the killing, you want to preserve life, but also one thing that -- of course, the American people need to understand -- that officers are making entry into this building. They do not know where the gunman is. They are hearing gunshots. They are receiving gunshots.

At that point, if they proceeded any further not knowing where the suspect was at, they could've been shot, they could've been killed, and that gunman would have had an opportunity to kill other people inside that school.

So they were able to contain that gunman inside that classroom so that he was not able to go to any other portions of the school to commit any other killings.
They were able to keep him in a room he had barricaded himself into, with children who were hiding from him and playing dead, and with some other children who were bleeding out and who could have been saved if they had had medical attention in time.
But at least the Uvalde DPS protected our most important resource: Cops' fat asses.
When the Border Patrol agents showed up an hour after the gunman started his rampage, they did not wait. They drew up a quickie plan and just entered and killed the gunman.
And I doubt their plan was much more sophisticated than, "Enter the room two by two, spread out, and start firing until he is dead."
The Uvalde cops, on the other hand, waited for the Real Police to show up to save them. While they maintained a perimeter, which was apparently more to protect the killer from parents than anything else.
The teenage madman who slaughtered 19 kids and two teachers in a Texas school spent more than 40 minutes inside as witnesses desperately urged police to charge into the building, it was ­revealed Wednesday.

Salvador Ramos barricaded himself inside the classroom before opening fire on students and teachers inside. Border Patrol agents finally breached the door about 40 minutes to an hour later when a staff member gave them a key.
I am at a loss at how, after 20 years of the federal government pouring billions of dollars into local police departments for "anti-terrorism training and equipment," as well as training and equipment to handle mass shooters, they are utterly stymied by a locked door.
Was a locked door an eventuality that none of their six thousand worthless Power Point presentations covered?
Now the father of one of the dead children is blaming officers at the scene for not acting sooner to stop the gunman.

Jacinto Cazares raced to Robb Elementary School when he heard about the shooting and arrived while police were still gathered outside.

While he anxiously watched the officers standing outside his daughter's school, he suggested storming into the school building himself along with other civilian bystanders.

"'Let's just rush in because the cops aren't doing anything like they are supposed to,'" he said he told other onlookers. "More could have been done."

"There was at least 40 lawmen armed to the teeth but didn't do a darn thing [until] it was far too late," Cazares, the father of 10-year-old victim Jackie Cazares, told ABC News.


A witness who lived across the street from the elementary school said onlookers begged officers outside the school to do something as gunfire rang out inside the building.
This is unforgivable. It's one thing to say "We didn't go in because we didn't know the killer was killing anyone."
It's another thing entirely to hear gunshots in a school where there are only seven, eight, and nine year old kids and still stand outside, maintaining your FUCKING PERIMETER, waiting for the Real Police to show up and do your fucking jobs for you.
You worthless dickless heartless cowards.
"Go in there! Go in there!" nearby women shouted at the officers who did not go inside, 24-year-old Juan Carranza said.

Local police, state police and 80 Border Patrol officers swarmed to the scene. Four of the 80 Border Patrol officers entered the school building and killed Ramos, according to a Customs and Border Protection official.

Carranza felt the officers should have entered the school sooner.

"There were more of them, there was just one of him," he said.


US Border Patrol Chief Raul Ortiz said in a Wednesday interview with CNN that as soon as the Border Patrol officers arrived, "they didn't hesitate."

"They didn't hesitate. They came up with a plan," Ortiz told the outlet. "They entered that classroom and they took care of the situation as quickly as they possibly could."
Generally I'd say we shouldn't rush to conclusions, but the Uvalde DPS is telling me that all of my suspicions are correct, because they won't answer questions about what the hell they were doing for that key hour.

You're "gathering resources" while children are being shot by a lone madman? And you have forty armed cops just sitting outside maintaining a perimeter?
When kids are dying, you do not wait for resources. You are the resources.
Here's what I'd like investigated: I wonder if the nation's prioritization of never shooting "unarmed (but actually armed) felons" has caused us to stop hiring cops with the sort of psychology you actually need for effective law enforcement -- which may occasionally necessitate shooting people -- and caused us instead to hire passive, cowardly shlubs who enjoy sitting around picking the underwear out of their asses while waiting for Real Police to show up and do their jobs for them.

Get ready to scream:
The Biden White House, which has demanded federal inquiries into every single cop shooting of an "unarmed (but actually armed) black man" in the past two years," refuses to call for an investigation into the Uvalde DPS's handling of this massacre.
"I know that right now, authorities are working to piece together more details of what happened in Uvalde, so we won't prejudge the result from here at this time," White House press secretary Karine Jean-Pierre answered a reporter. "It is always a good idea to look back and try to find any lessons we can learn, especially from tragedies like this, so that we can prevent them moving forward, including the law enforcement response."
Right. The Biden staff, which called Kyle Rittenhouse a White Supremacist in a debate, doesn't want to prejudge the situation.
The spit-take above is in response to anyone from the Biden Administration claiming they Trust the Police.
They don't want an investigation because they have a particular narrative in mind -- Take All the Guns -- and they do not want any other storylines competing with that.
What they want is fury, and fury directed at Republicans... not at the Uvalde Department of Public Safety.
Schumer now says he will schedule some Votes of Fury on gun control legislation after the Memorial Day holiday, when the votes will be better positioned to influence the upcoming elections.
Senate Majority Leader Charles Schumer (D-N.Y.) told colleagues Thursday morning that they should be prepared to vote on gun control legislation when they return to Washington next month after the Memorial Day recess, promising a showdown with Republicans after mass shootings in New York and Texas this month left 31 people dead.

...

"If these negotiations do not bear any fruit, the Senate will vote on gun safety legislation when we return. But our hope, even amidst our deep skepticism, is that during this week Democrats and Republicans at long last will come to agree on something meaningful that will reduce gun violence in a real way in America," Schumer said on the floor.
Meanwhile, Schumer is continuing to use the Anita-Dunn-focus-group-tested attack phrase, "MAGA Republicans."
Not "Ultra-MAGA," though.