« Daily Tech News 26 May 2022
|
Main
|
Mid-Morning Art Thread »
May 26, 2022
The Morning Report - 5/26/22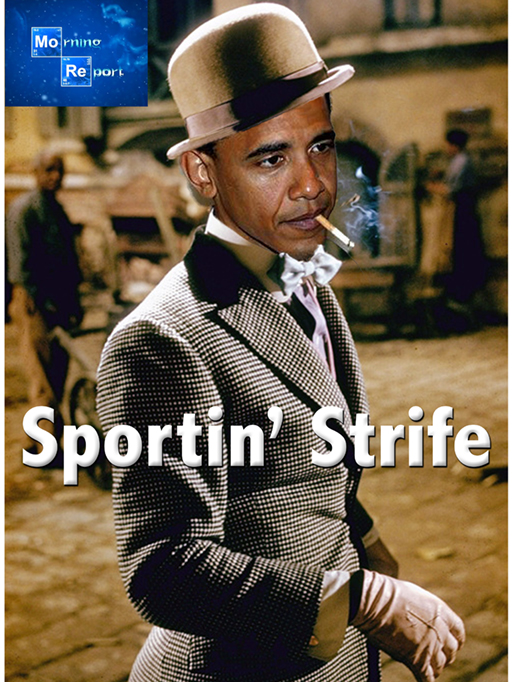 Good morning, kids. Thursday and over the course of the past 20-odd years of my life, which coincides with my political consciousness-raising (to coin a phrase from the 60s), I've come to the conclusion that perhaps the prime descriptors of the Left are projection and hypocrisy. But in the wake of the past few days, I might have to add another. Operationally, I see the Left in the manner of a psychotic driven by Munchausen's by Proxy syndrome but with a slight twist. They don't feign their own illness to draw sympathy; they themselves are the vectors of disease, illness, dysfunction and misery while pretending to be saviors and healers. They save nothing, they heal nothing. They cast blame on straw men as well as those who attempt to expose them with blood libels and damnations, all the while creating more misery, poverty, dissolution and death even as they attain greater and greater political power at the expense of the perpetually bamboozled masses who reflexively vote straight ticket Democrat every two years. Lather, rinse repeat.
Bearing that in mind, when you examine everything the Left has done both in and out of government since the late 1950s if not before, you understand full well how what happened in Uvalde came about. You also understand how black on black violence racks up a body count that averages out to a Uvalde every single weekend in just Chicago and Baltimore alone. Add on top of it the millions of black babies killed in the womb. Add on top of that every black youth who wound up in prison for years or in the city morgue, if not from gunshot wounds then from a drug overdose.
Of course, the problem isn't the societal dissolution caused by Democrat imposed poverty and dependency reinforced by black self-inflicted cultural norms that eschew morality, education and a desire for self-improvement as "acting white." Worse, the white leftist poison of a rigged system designed to keep black people down. How could it be?!
And here we are, two years after a criminal named George Floyd died while resisting arrest for passing counterfeit money, after ingesting his drug stash. But in topsy turvy "Sympathy for the Devil" world, every cop is a criminal and all the sinners saints. Who better than Barack Hussein Obama – mmm, mmm, mmm! – to explain it to us knuckle-dragging bitter clingers?
"As we grieve the children of Uvalde today, we should take time to recognize that two years have passed since the murder of George Floyd under the knee of a police officer," the former president tweeted. "His killing stays with us all to this day, especially those who loved him."

"In the aftermath of his murder, a new generation of activists rose up to channel their anguish into organized action, launching a movement to raise awareness of systemic racism and the need for criminal justice and police reform," he added. . .

. . . In line with most mainstream Democrats, the former president also used Tuesday's horrific massacre to push gun control.

"Michelle and I grieve with the families in Uvalde, who are experiencing pain no one should have to bear," the former president said, adding:

"We're also angry for them. Nearly ten years after Sandy Hook—and ten days after Buffalo—our country is paralyzed, not by fear, but by a gun lobby and a political party that have shown no willingness to act in any way that might help prevent these tragedies. It's long past time for action, any kind of action. And it's another tragedy—a quieter but no less tragic one—for families to wait another day."
This mutt. This mutt-eating mutt. Barack Obama, more than perhaps even Al Sharpton, Jesse Jackson and Louis Farrakkkahn combined did more to undo nearly 60 years of progress in race relations than anyone else. Worst racial arsonist ever. But this is typical. The fact that he, a half-black man was elected twice to the presidency, with the help of a black woman worth upwards of $3 billion dollars and the wealthiest dame of any color in the country, continues to beat the drum that America is fundamentally a racist nation despite it's majority white population putting his lazy ass in front of the Resolute Desk literally for no other reason than to finally end the race issue once and for all, is so utterly insulting and infuriating that it beggars the imagination. And all the more tragic because of the complete cognitive dissonance of far too many people who don't even realize it.
Barack Obama cannot depart for the Infernal Reaches fast enough.
Random observation 1: It's funny how the FBI was able to stop the alleged wannabe Dubya assassin before his attack despite having zero evidence he was actually going to act on his alleged desires, inchoate as they were, while the transexual Leftist freak who shot up the Uvalde HS was well known to school authorities, law enforcement, and made actual threats that he ultimately carried out – yet they did nothing to intercede.
Random observation 2: Beto "Irish Mickey" O'Rourke is truly a low-class turd, lower than the filling in his homemade E.L. Fudge hors d'oeuvres. He's spent his entire joke of a career railing against guns, even bust out loud declaring "hell yeah, I'm coming for them!," only to walk it back a couple of months ago to try and bamboozle perhaps the least bamboozle-able constituency in America when it comes to the second amendment. But yesterday, he flip-flops again by crashing Gregg Abbott's presser, only to be greeted by catcalls and jeers, then applause as he was ejected from the room. The mayor of Uvalde nailed it: "You're a sick son of a bitch!"
The End of America: 100 Days That Shook the World available here.


ABOVE THE FOLD, BREAKING, NOTEWORTHY
". . . there is more to the scheme than at first appears. It comprises nothing less than an existential peril to the sovereignty of nations and constitutes the central plank in the Globalist platform associated with the so-called Great Reset, namely, the dismantling of national borders in the interests of a putative New World Order with its capital at Davos, to be overseen by the plutocratic Left."
The Global Pandemic Treaty: A Diabolical Plan

Victor Davis Hanson: "The common denominator to these Biden appointees is ideological rigidity, nonchalance, and sheer incompetence."
A Cabinency of Dunces

Lloyd Billingsley: "The Democrats' new Pox Americana?"
Monkeypox Business
NOTE: The opinions expressed in the links may or may not reflect my own. I include them because of their relevance to the discussion of a particular issue.
ALSO: The Morning Report is cross-posted at CutJibNewsletter.com if you want to continue the conversation all day.
Follow us on Twitter: @CutJibNews
Follow us on Instagram: @Cutjibnewsletter

posted by J.J. Sefton at
07:48 AM
|
Access Comments