« Overly Elaborate Backyard Cafe
|
Main
|
Daily Tech News 26 May 2022 »
May 25, 2022
Wednesday Overnight Open Thread (5/25/22)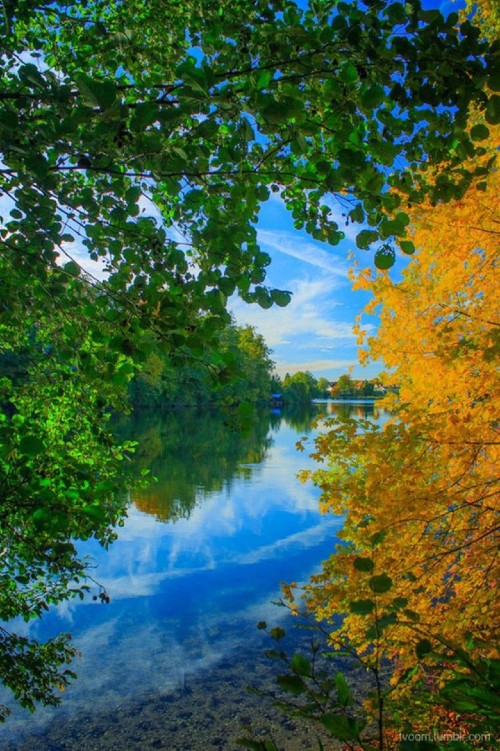 ***
The Quotes of The Day
Quote I

"We have the means to improve the state of the world, but two conditions are necessary: The first one, is that we act all as stakeholders of larger communities, so that we serve not only our self-interests but we serve the community. That's what we call 'stakeholder responsibility.'" As World Economic Forum head Klaus Schwab
Funny way to say, tyranny
Quote II

There's no dystopian technological overreach that[Bill] Gates won't enthusiastically endorse. He would have already harvested your DNA and stuck it in a Shenzhen genome sequencing machine — if not for the pesky issue of, you know, human rights. Emerald Robinson
Quote III

"Sir, you are out of line, please leave this auditorium! I can't believe you're a sick son of a bitch who would come to a deal like this to make a political issue!"Uvalde Mayor Don McLaughlin
Quote IV

"All Tennessee children deserve meaningful educational options. Today's opinion by the Tennessee Supreme Court means thousands of Tennessee parents and children trapped in failing school districts can look forward to seeking a better education this fall at a school of their choice," IJ Managing Attorney Arif Panju
***

This will not look good on future resumes. Talk about a permanent record.

SAN MIGUEL COUNTY, Colo. — A former Telluride ski patroller was arrested and charged after he allegedly threatened to "blow up" the San Miguel County Sheriff's Office, according to the U.S. Attorney's Office for the District of Colorado and the man's arrest affidavit.

According to an arrest affidavit, the San Miguel County Sheriff's Office identified Bryan Randolph Cornwell, 39, of Norwood, as a person of interest in relation to a woman who died of a suspected fentanyl overdose on Feb. 16. The two had been dating at the time.
***

I'm surprised the State of New York would do anything beneficial for their elderly.

The state of New York will distribute robot companions to the homes of more than 800 older adults. The robots are not able to help with physical tasks, but function as more proactive versions of digital assistants like Siri or Alexa — engaging users in small talk, helping contact love ones, and keeping track of health goals like exercise and medication.

The scheme is being organized by the New York State Office for the Aging (NYSOFA), and is intended to help address the growing problem of social isolation among the elderly. An estimated 14 million Americans over the age of 65 currently live alone, and this figure is projected to increase over the next decade as the boomer generation ages. Studies have suggested that long-term loneliness is as damaging to an individual's health as smoking.
***
The "Leaders" of the world present at Davos aren't making any headway with the Ukraine mess.

Zelensky Rejects Kissinger Concession Comments, Says "Russia Must Also Leave Crimea"

Ukraine's president in fresh Wednesday remarks asserted that his country will hold no talks or negotiations with Russia until its forces pull back to their pre-war positions. It's but the latest clear signal that there likely won't be any negotiated settlement on the horizon, also as US defense officials have recently been predicting a protracted, possibly even "years-long" conflict.

President Volodymyr Zelensky laid out Ukraine's position in a virtual address before this year's World Economic Forum in Davos, Switzerland. It came after an initial speech before the forum at the start of this week, according to the AP. He put the ball in Moscow's court, saying it must "shift from the bloody war to diplomacy" if it hopes for the war to end. "It's possible if Russia shows at least something. When I say at least something, I mean pulling back troops to where they were before Feb. 24," which marked the start of the invasion. He added: "I believe it would be a correct step for Russia to make."
***

I recently had my 50,000 mile tune up. My mechanic doctor wanted me to get Kung Flu booster. I said, "Thanks, but no thanks, Doc."
Quite a few people hold my opinion as well.

Moderna CEO Stéphane Bancel said the company is being forced to "throw away" 30 million COVID-19 vaccine doses due to low demand. Bancel made his comments while speaking at the World Economic Forum on Monday, adding his displeasure over the lack of people getting vaccinated and "waning immunity" among those who have had the shots but declined to get boosters.
"It's sad to say, I'm in the process of throwing 30 million doses in the garbage because nobody wants them. We have a big demand problem," Bancel said.
***
Every Dog Owner Needs a Smart Robotic Laser Guiding Them to Poop That Needs Picking Up
Caleb Olson made the worst part about owning a dog slightly less awful

I wonder how accurate it is with 2' of snow on the ground. I'm looking at you Dream Team.
***
Joe Biden is a bully. But we already knew that. Right Cornpop?

The Biden administration will require schools that receive federal funding for lunches to enforce its ban on discrimination on the basis of gender identity and let biological males into girls' bathrooms.


All state and local agencies that receive Food and Nutrition Service (FNS) funding, including schools, will have to update their non-discrimination policies to include protections for gender identity and must investigate any allegations of discrimination on the basis of gender identity, according to a May 5 U.S. Department of Agriculture (USDA) announcement. Obama-era guidance interpreting Title IX of the Education Amendments of 1972 to prohibit gender-identity discrimination stated that transgender students must be allowed to use the restroom, locker room and shower facility that matches their gender identity.
***

It is all fun and games. Until someone forgets to get all of the permits.

Deputies from the Iberia Parish Sheriff's Office made the oddest of housecalls over the weekend, specifically because the house in question was sitting in the middle of a road in the middle of the night.

"Deputies responded to Berard Road in Loreauville regarding an illegal transport of a house. IPSO deputies arrived to find an abandoned truck, trailer and house blocking the 400 block," IPSO said.

The illegally-parked domicile was discovered early Sunday morning around 3:30 a.m. blocking both lanes of a residential road in Loreauville, La., a small town that lies to the southeast of Lafayette.
***

Hmmm, I think I prefer North East Europe.

Most extraverted and introverted countries in Europe mapped

The words introversion and extraversion were presented in psychology by Swiss psychiatrist Carl Jung.

Extraversion is the state of predominantly getting gratification from beyond oneself. Extraverts are prone to enjoy human interactions and be enthusiastic and talkative. They like being around other people. They enjoy activities that affect big social gatherings, such as parties and demonstrations.

Introversion is the state of being primarily interested in one's own cognitive self. Introverts are generally sensed as more reserved or thoughtful. Introvert persons predominantly enjoy time consumed sole and find less reward in time spent with sizeable groups of people. They are readily overwhelmed by excessively much stimulation from any social gatherings.
***
The ONT Musical Interlude & Blueberry Cheese Cake Emporium
&&&
Born on this day:25 May 1950
Robert Steinhardt, from American rock band Kansas, who scored the 1978 US No.3 single 'Dust In The Wind', and the 1978 hit single 'Carry On Wayward Son'. which was the second-most-played track on US classic rock radio in 1995 and No.1 in 1997. He died from complications of acute pancreatitis age 71 on 17 July 2021. via thisdayinmusic.com
&&&
On this day:25 May 1965
Blues harmonica player, singer and songwriter, Sonny Boy Williamson died in his sleep. Van Morrison, Aerosmith, The Who, The Animals, Yardbirds and Moody Blues all covered his songs. According to the Led Zeppelin biography Hammer of the Gods, touring the UK in the 60s, Sonny Boy set his hotel room on fire while trying to cook a rabbit in a coffee percolator. via thisdayinmusic.com

Dark roast rabbit anyone?
***

Ah good old social media and Genius Award Winner.

Former Postal Worker Pleads Guilty To Defrauding Department Of Labor Of $732,000 In Disability Payments
Ocala, Florida – United States Attorney Roger B. Handberg announces that George Utley (56, Oklahoma City, OK) has pleaded guilty to receiving stolen government property (Department of Labor disability benefit payments). Utley faces a maximum penalty of 10 years in federal prison. He has also agreed to a forfeiture money judgment of $732,459.46, representing the value of the stolen funds. A sentencing date has not yet been set.
***

Tonight's ONT has been brought to you by Multipurpose Fire Arms.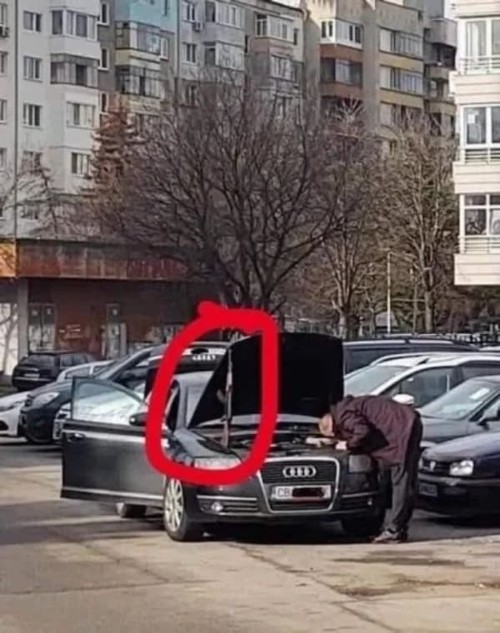 Notice: Posted with permission by the Ace Media Empire, AceCorp, LLC and Mis. Hum. Enterprises. For a transcript of tonight's ONT please send $5.00 and a SASE to petmorons at gmail dot com.


posted by Misanthropic Humanitarian at
09:56 PM
|
Access Comments