« Secret Goat Cowboy Cafe
|
Main
|
Daily Tech News 25 May 2022 »
May 24, 2022
Tuesday Overnight Open Thread (5/24/22)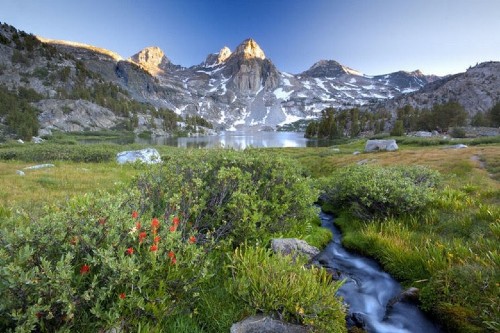 ***
The Quotes of The Day
Quote I

"Many diseases can be spread through sexual contact. You could get a cough or a cold through sexual contact, but it doesn't mean that it's a sexually transmitted disease," WHO adviser Andy Seale
Quote II

"I thought it was going to be an ocelot, a wild dog or something else. The moment I saw the animal was that size, I ran back."Rodrigo Almeida
Quote III

"[When] it comes to the gas prices, we're going through an incredible transition that is taking place that, God willing, when it's over, we'll be stronger and the world will be stronger and less reliant on fossil fuels when this is over," Joe Biden
Wishing something to be true, doesn't make it so. Fucking idiot.

***
An angry Joe Biden conjured up first-hand 'hollowness' of losing a child in his remarks about the deadly Texas school shooting: 'like having a piece of your soul ripped away'
The bodies hadn't even cooled.
***

I can't speak for you or even the Fabulous Mrs. Mis. Hum. But my curiosity would have made do a better search.

DOLLY DUPE I found a 'body' stuffed under a bush in the woods – only for police to discover it was a dumped sex doll

A FAMILY phoned the police in terror after finding a suspected murder victim in the woods - only to realise it was an abandoned sex doll.

Vikram Dawson, 36, had stopped driving to have a wee when he came running back to the car in shock after spotting a naked body face-down.
***
Grassley says new Durham evidence shows FBI misconduct, vendetta against Trump
"I fear these recent developments are just the tip of the iceberg," key GOP senator declared in Senate floor speech.
***

NSFW-Language

***

I'm surprised it lasted this long. Good-bye pay phone.

It's the end of an era: New York City removed its last public payphone on Monday.

The boxy enclosures were once an iconic symbol across the city. But the rise of cellphones made the booths obsolete.

The effort to replace public pay telephones across the city kicked off in 2014 when the de Blasio administration solicited proposals to reimagine the offering, the city's Office of Technology and Innovation said in a news release.

Officials selected CityBridge to develop and operate LinkNYC kiosks, which offer services such as free phone calls, Wi-Fi and device charging. The city began removing street payphones in 2015 to replace them with the LinkNYC kiosks.
***

The ONT Is Always Looking Out For YouTM

Here's Why You Shouldn't Actually Make Your Bed First Thing
The perfect excuse.

Our beds are our safe haven. There's nothing like coming home from a long day and snuggling under a duvet. We spend several hours in our beds each day, which is why it's essential to make sure our beds are clean.

For most people, making their bed each morning is part of keeping their bed clean and tidy. But apparently, we shouldn't be making our beds at all.

TikTok user @sherifelsahly caught our attention recently by saying we should never ever make our beds in the morning. Our beds attract dust mites and making your bed first thing in the morning will allow them to keep growing, he said. "But if you keep your bed unmade it exposes the dust mites to light and fresh air which actually helps kill them off," he added.
***
LOLGF!!! You voted for this shit. Deal with it.
Unable to afford the daily commute, lower-paid contractors for Alphabet's Google Maps business are revolting against a compulsory return to office work in Seattle.

According to a report in The New York Times, roughly 60% of the more than 200 employees at outsource firm Cognizant have signed a petition refusing to comply with a requirement to be in the office all five working days from June 6. As of that date, they will no longer have access to work systems from home.

"Gas is around $5 per gallon currently, and many of us in the office are not able to afford to live close to the office due to our low salaries and the high cost of housing in Bothell," they wrote, referring to a city in the Seattle metropolitan area where Cognizant has an office.
Suck it up Buttercups.
***

Break Out Another Thousand or BOAT.
***

Can adults who have a powerful position learn empathy you teach old dogs new tricks?

Training for Phoenix police officers is about to go high-tech. A new immersive virtual reality training by a Scottsdale-based company is now available, and those in the Valley will be among the first to roll out the service to officers.

Axon, which makes body cameras and other law enforcement products, says the new training should help officers better develop de-escalation and critical thinking skills. The company said that the Phoenix Police Department is among the first agencies to roll out the service.

How it works
Using virtual reality, Axon says trainers and trainees can be deployed in any environment that allows officers to train as often or as little as needed. Simulator Training says the training puts officers through "immersive, real-life" scenarios that require them to use their expertise and de-escalation training and apply it. After the session, which lasts about 10 to 20 minutes, the platform can analyze an officer's performance and show them what additional training is needed.
***
The ONT Musical Interlude & Oscillating Sprinkler Emporium
Born on this day: 24 May 1941
Bob Dylan (Robert Zimmerman), American singer-songwriter, author, and painter. Dylan has released over 40 albums since 1964, and was a major influence on The Beatles. His biggest hits are the 1965 US No.2 single 'Like A Rolling Stone', the 1969 UK No.5 single 'Lay Lady Lay', and his 1964 UK No.1 album The Freewheelin' Bob Dylan. He has won many awards throughout his career including the 2016 Nobel Prize in Literature, and twelve Grammy Awards. Dylan was also a member of The Traveling Wilburys. via thisdayinmusic.com
&&&
&&&
***

Holy Shit! Genius Award Winner.

A septic tank driver dumped a load of waste into a stream so that he could go home instead.

Kyle Maitai, also known as Kyle Archer, poured between 4000 and 6000 litres of the waste into the Orini Canal; a watercourse home to indigenous fish and a habitat for indigenous birds near Whakatane.

Judge David Kirkpatrick reserved his sentencing decision in the Environment Court today after Maitai earlier pleaded guilty to a charge of discharging contaminants onto land which may result in contaminants entering water.

Bay of Plenty Regional Council prosecutor Adam Hopkinson told the court how Maitai was working for Whakatane Brownfreight on May 17, 2021, and had just picked up two loads of septic waste from Ruatoki.
***

One less piece of scum sucking in oxygen. Tonight's Feel Good Story of The Day.

ORLANDO, Fla. – A 70-year-old woman said she fired a warning shot after an intruder walked into her home Sunday afternoon and refused to leave, before ultimately shooting him. The perpetrator died at a nearby hospital, according to reports.

The Orange County Sheriff's Office responded to Virginia Morrison's residence Sunday regarding a "burglary in progress."
***
Tonight's ONT has been brought to you by the Lack of Creativity.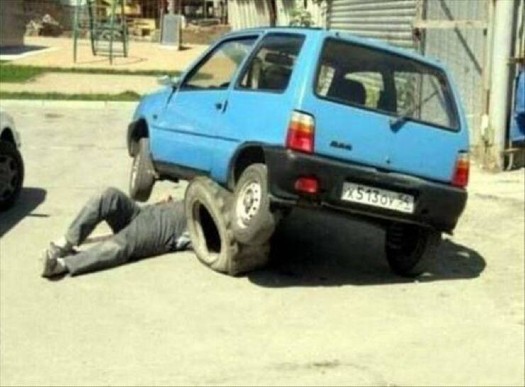 Notice: Posted with permission by the Ace Media Empire and AceCorp, LLC. Supervised by someone's Mother at the law firm of Dewey, Cheatem & Howe, S.C. No rights reserved, no hamsters injured in the production of this fine outstanding thread.


posted by Misanthropic Humanitarian at
09:55 PM
|
Access Comments