« EMT 05/22/22
|
Main
|
The Left Has Lost Its Mind...Are They Really So Out Of Touch That Eric Adams Thinks He Has A Shot?
YES! »
May 22, 2022
Sunday Morning Book Thread - 05-22-2022 ["Perfessor" Squirrel]
Welcome to the prestigious, internationally acclaimed, stately, and illustrious Sunday Morning Book Thread! The place where all readers are welcome, regardless of whatever guilty pleasure we feel like reading (I prefer crafting them for imaginary people). Here is where we can discuss, argue, bicker, quibble, consider, debate, confabulate, converse, and jaw about our latest fancy in reading material, even if it's nothing more than the directions for a new woodchip grill (ht: Diogenes). As always, pants are required, especially if you are wearing these pants...(when your Kindle isn't available or runs out of juice.)
So relax, find yourself a warm kitty (or warm puppy--I won't judge) to curl up in your lap, harvest some blueberries for your shortstack, and crack open a new book. What are YOU reading this fine morning?
(NOTE: Today's entry is quite girthy! Enjoy!)
PIC NOTE
This was just a random pic sent to me by Kindltot, but it got me thinking a bit. Libraries can come in all shapes and sizes. They can be set up for all sorts of different purposes. In this case, the owner of this library chose to make a sort of igloo out of books. It could be a very cozy place to read if you installed a small lamp and some blankets/cushions. Also note how the spines of the books are all facing inward, so all you have to do is turn around inside the dome to find a book. Of course, if you try to pull a book from the arched wall in order to read it, then welcome to Jengadome!
BOOKS FOR FUN!
Not every book has to be an epic tale of heroism and adventure. Nor do they have to be dusty, dry tomes recounting factual information, like Financial Planning & Analysis and Performance Management (ht: Weasel) (I'm sure it's a very useful book, but it doesn't quite scream "read me!"--kind of like A Taxonomy for Learning, Teaching, and Assessing: A Revision of Bloom's Taxonomy of Educational Objectives, which is particular to my own professional area of interest)
Some books can just exist to give us momentary diversions and spark creativity.
Hello, Long-time lurker. Think I've only posted a comment once or twice though. Anyway, I'm a contributor in an art book that perhaps some readers might enjoy. It's a (free) annual compilation of mazes by various graphic artists. It's available online at:

So far maze2020 and maze2021 are out, with a new volume planned each year.

I'm only in maze2021 but hope to contribute to the next volume.

Anyway, if any of your readers like mazes and free stuff, perhaps you might kindly consider mentioning us. Thanks!

Regards,

--William Leonard

my personal maze instagram: https://www.instagram.com/wgleonard3/

Comment: I always enjoyed mazes and labyrinths when I was a kid. I loved trying to trace the path from one end to the other. I also dabbled in the art of maze creation myself. Mine tended to feature a lot of traps, monsters, and other hazards, which is probably why I played Dungeons and Dragons. Sounds like it's a very popular pastime and with the power of the internet, you can share your mazes with the entire world. William very kindly sent me three SIGNED copies of the mazes2021 book, which will be handed out at the TXMOME in October. The mazes in this book are truly works of art and extremely challenging! Please take the time to visit the website above. These are great for kids and adults of all ages. And the electronic version is FREE!
NOTE: If you would like to contribute a maze, it looks like submissions are being accepted through May 31, 2022. The next volume will be released near the end of this year.
WHO DIS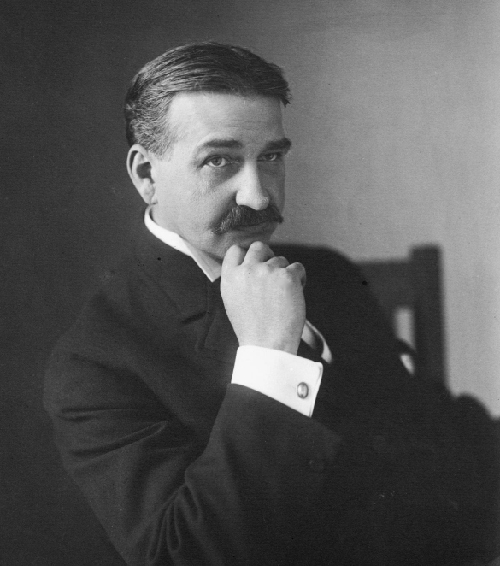 CLUE 1 - He was a big supporter of the women's suffrage movement.
CLUE 2 - He often used female pseudonyms for his less famous stories.
CLUE 3 - He created one of the most successful and celebrated franchises in all of chldrens' literature.
++++++++++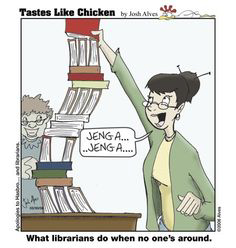 ++++++++++
BOOKS BY MORONS
Longtime lurker, infrequent poster here.

Back in September the Book Thread kindly made mention of my book, The Last Viking. Despite not being released until that month, it became my publisher's best seller for 2021 and is now in its fifth printing. Many thanks to any morons who made the purchase!

Two Sundays ago you posted about books on Roman history. I would like to suggest my upcoming book, At the Gates of Rome. It tells the story of the fall of the city in AD 410, as seen through the eyes of Roman general Stilicho and Alaric, King of the Goths.

It's now available in hardcover and as an audiobook in the UK and due out in the US on May 17th. Cover image attached. Free sample chapters and links to buy at the website.
--
Don Hollway

Comment: Don begins his tale with a quote from Sullust that seems remarkably prescient, considering the times we live in now: "When through persistence and honor the republic achieved power, when great princes had been conquered by war, when barbaric tribes and peoples had been subjugated, when Carthage, Rome's rival for dominion, had been totally destroyed, and every sea and land was part of her domain, then fate turned against her." Just think about that in the context of current events...
He also did a podcast about his book this past week:
+++++
Long-time reader and very infrequent commenter on AoSHQ. Nonetheless, for your weekly Book Thread I wanted to submit my future history of Machine Civilization. Taking place from about, well, now (US dollar replaced as world reserve currency, massive economic collapse, W Europe overrun by MENA barbarians) to about three generations from now, I explore the relationships of friends, families, lovers, and nations in this post-Breakup world. My works are mostly novels, will a novella, short story collection, and children's early reader picture book. I've also turned one of my stories into an audiobook.

It's classed as science fiction; I write stories about people. It is just that many of the people I write about are thinking machines.

If you have any questions or need additional information, please let me know.

Clayton Barnett

Comment:
Clayton's fictional world sound eerily prophetic.
+++++


Rob Kroese's got a new trilogy in process called "Mammon", book three of
which comes out in a few months.

https://www.kickstarter.com/projects/robkroese/mammon-a-scifi-trilogy-about-a-different-sort-of-apocalypse

He also commissioned a bunch of short stories to take place in the
Mammon universe called "Mammon: Collateral", which yours truly has an
entry in:

https://www.amazon.com/gp/product/B09WG8MGB6

Mammon is basically a near-SF take on the Mississippi Scheme, whereby an
Elon Musk-esque entrepreneur attempts to lasso an asteroid and provide
hope to a flagging America, and the "Collateral" stories are about the
consequences of the failure of that.

"Collateral" comes out on the 27th of April. Book 3 of the trilogy,
"Mammon: Nemesis", comes out July 28th.

Might be of interest to SF&F-oriented morons.

===Blake (moviegique)===

+++++
NOTE:
The
Lone Star Book Festival
has been cancelled for this year. However, Sgt Mom has
compiled a list of links
to authors who were scheduled to be in attendance. They could all use a little love and support from the Horde, even if they might disagree with us on fundamental issues. Like a lot of authors, they tend to skew liberal/left. As long as they tell a good story, without injecting toxic politics, that's what really matters.
++++++++++
MORON RECOMMENDATIONS
For children's books let me throw in a plug for the Oz books. The ones by L. Frank Baum, anyway. Great stories to read to little ones, and perfect for when they're starting to read for themselves.

Posted by: Trimegistus at May 15, 2022 09:30 AM (QZxDR)

Comment: This is one series that I never read, though I did at least read the first one. A former coworker of mine is a HUGE fan of the series, though. She has tons of Wizard of Oz merchandise, as well as multiple versions of the movies and books. Supposedly this series was Baum's attempt to write a distinctly American fairy tale. Whether he succeeded or not is left up to the reader.
+++++
I'm a long-time lurker from the days when Monty hosted the book thread. Every so often I would poke my head up and recommend a book, but it's been quite a while since I did so. Since I got to this late, and to avoid a pixy ban, I'll send this recommendation directly.

With all of the news about Disney and the aftermath of inciting the Wrath of DeSantis, a long OOP Conservative Book Club selection from 1998 should get some new attention. Disney: The Mouse Betrayed by Peter and Rochelle Schweizer details about several issues Disney swept under the rug or deflected (like the abysmal safety records of its theme parks.) The big one is the corruption started by Michael Eisner shortly after he became CEO in 1984. Now while Eisner deserves credit for resurrecting the animation division and guiding the company out of junk bond status, he deserves harsh criticism for involving them in the adult film industry to the extent that much of their broadcast and production talent was hired away from the Playboy Channel.

Definitely worth a read--if one can find a copy.

Cesspit Pariah

Comment: So it looks like Disney's problems have been around a long, long time, though they do their best to keep their issues out of sight. I guess we'll just have to wait and see if they can weather the current storm...
+++++
I finally started reading a book. Its been awhile. Its called Black Ops-The life of a CIA shadow warrior. Its written by a retired CIA counter terrorist chief of operations, Ric Prado. He was the dude who spearheaded organizing the Contras to fight the Sandinistas. He escaped cuba as a young kid, came to America, and eventually went into the military. Die hard pro-American, fiercely anti communist, and doesn't have any love for the media, the left, and academia. Joined the CIA as a way to pay back the marxists for destroying his family. I'm about half way through, its been a good read.

Posted by: Berserker-Dragonheads Division at May 15, 2022 09:55 AM (VwHCD)

Comment: Sounds like this guy could be an honorary Moron, if he's not a lurker...Also a reminder that there just might be some people working behind the scenes to take down the Marxists that ruin lives...
+++++
20th Century philosopher John Passmore published a book, The Perfectibility of Man in 1970. He went through religions and political philosophies, starting with the ancient Greeks, and points out the weaknesses of all, with the belief being that human nature can be perfected the basic flaw.

Posted by: Wethal at May 15, 2022 11:52 AM (ZzVCK)

Comment: You can find a PDF version of this book HERE.
More Moron-recommended reading material can be found HERE! (Over 150 Moron-recommended books so far!)
+-----+-----+-----+-----+
WHAT I'VE BEEN READING THIS PAST WEEK:
The Heart of What Was Lost by Tad Williams - Sequel to his Memory, Sorrow, and Thorn series detailing the Siege of Nakkiga.
Geeky Pedagogy: A Guide for Intellectuals, Introverts, and Nerds Who Want to Be Effective Teachers - Work-related book. My office plans on hosting a Summer Book study program with several faculty members.
Life Unworthy by Christopher R. Taylor - Came highly recommended last week so I'm giving it a shot. It was well worth the read!
The Dreaming Void by Peter F. Hamilton - Part of my epic haul from the library book sale a few weeks ago.
That's about all I have for this week. Thank you for all of your kind words regarding my Sunday Morning Book Thread. This is a very special place. You are very special people (in all the best ways!). The kindness, generosity, and wisdom of the Moron Horde knows no bounds. Let's keep reading!
If you have any suggestions for improvement, reading recommendations, or writing projects that you'd like to see on the Sunday Morning Book Thread, you can send them to perfessor dot squirrel at-sign gmail dot com. Your feedback is always appreciated! You can also take a virtual tour of OUR library at libib.com/u/perfessorsquirrel. Since I added sections for AoSHQ, I now consider it OUR library, rather than my own personal fiefdom...
PREVIOUS SUNDAY MORNING BOOK THREAD - 05-15-22 (hat tip: vmom stabby stabby stabamillion) (NOTE: Do NOT comment on old threads!)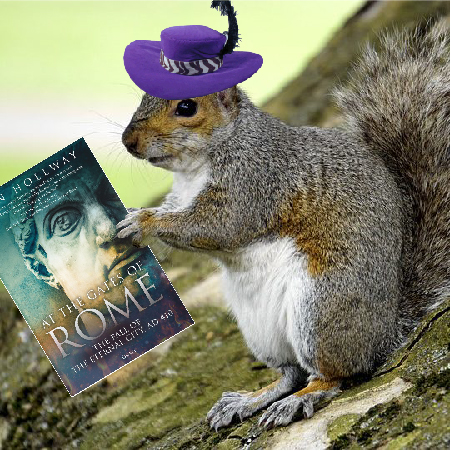 posted by Open Blogger at
09:00 AM
|
Access Comments