« Sports Illustrated Reveals Its Cover Model, and... Well At Least It's Not a Dude With a Dick
|
Main
|
New Matt Orfalea Mini-Documentary: Niccole Wallace, the Typhoid Mary of Disinformation »
May 19, 2022
Quick Hits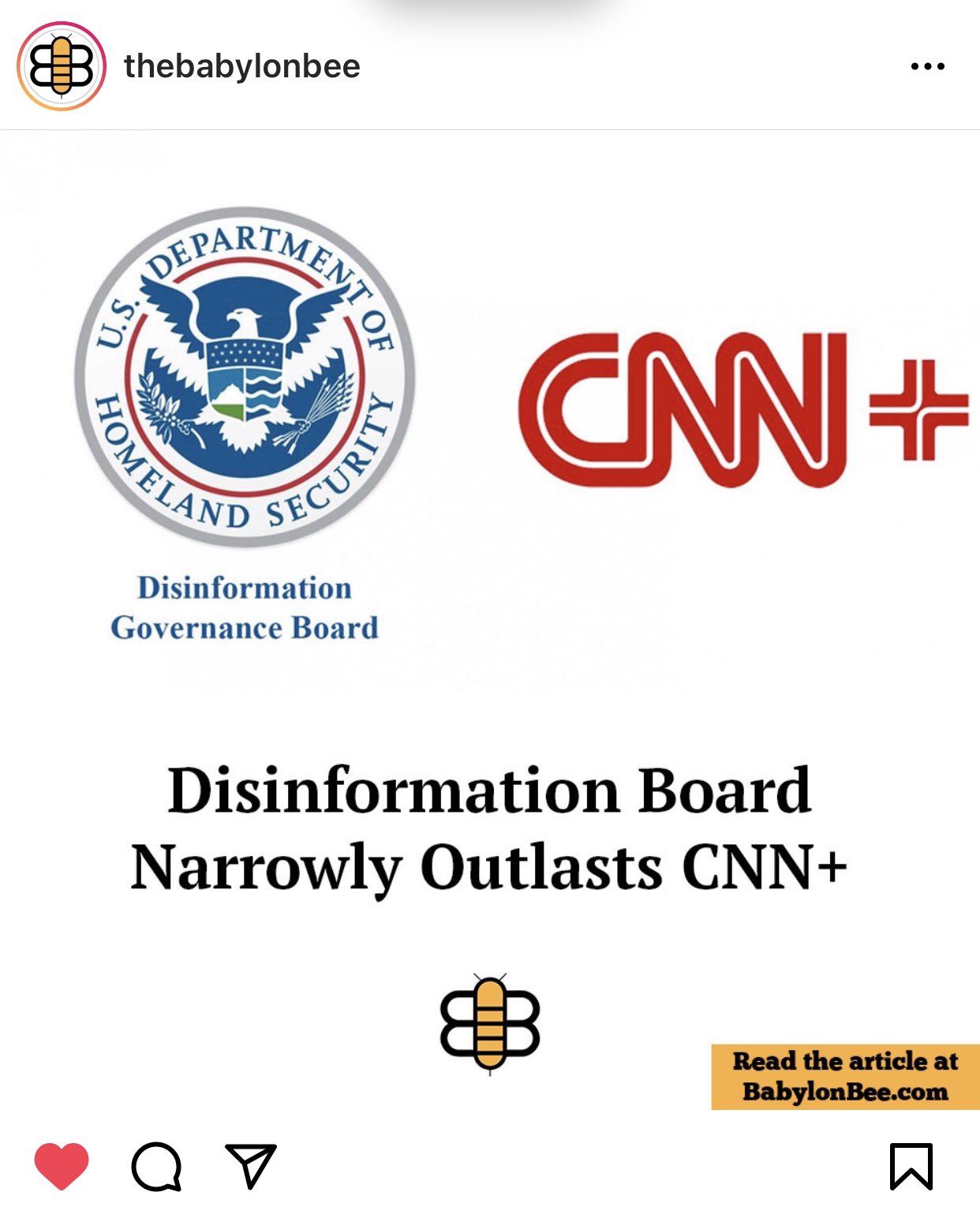 Three weeks before the recall vote for Chesa Boudin -- a Soros DA whose parents were terrorists, who was raised by terrorists when his terrorist parents were in prison -- shows the recall favored by the public by a 2 to 1 margin.
The first poll of the attempt to recall DA Chesa Boudin was released in March and showed voters were 2:1 in favor of removing him from office. At the time, a spokesperson for the anti-recall campaign argued that a poll taken in February didn't really tell you anything about what voters might do in June.


Last week a second poll was released and this one also found respondents were more than 2:1 in favor of the recall, but the anti-recall campaign once again cast doubt on the results.
Don't weep for Chesa Boudin. He'll be offered a tenured position as a professor of law at a top ten law school within a month of his recall. That's was the fate of his whole leftwing terrorist extended family.
So you can tell just how seriously the leftwing establishment takes the threat of political violence. Kill a cop, and we'll endow you with a chair!
Update: And Sexton reports on a fresh poll. From the San Francisco Chronicle:
The latest, released Thursday by the San Francisco Chamber of Commerce and conducted by EMC Research, found that 67% of survey respondents were planning on voting "yes" on the District Attorney's upcoming recall election, while just 31% said they would vote no...

Thad Kousser, Department Chair of Political Science at UC San Diego, said that all four polls "look like credible approaches" to surveying a representative sample of San Franciscans and capturing the political mood of the city in the lead-up to the election.

"I think the poll of polls from these, now that we have four data points, seems to be generally bad news for the district attorney and good news for the recall," he said.
More from Sexton about Boudin's "release all murderers so they can kill more people" agenda at the link.
Fauci: If Trump is re-elected, I will refuse to serve as his chief medical advisor. He made this delcaration to Jim Acosta, who also announced he would not serve as Trump's Secretary of State.
Spain is debating whether to allow three days per month of "paid menstrual leave" for women with severe menstrual cramps, with an additional two days available for "exceptional" cases. I've read six articles about this and no one clarifies if you need a doctor's note certifying that you have uncontrollable pain or if you can just say "I've got the cramps real bad again, Boss."
Spain's secretary of state for equality, Angela Rodriguez, floated the idea of providing some sort of menstrual leave in March.

"It's important to be clear about what we mean by painful period," she told El Periodico newspaper.

"We're not talking about a slight discomfort, but about serious symptoms such as diarrhoea, fever and bad headaches."
The bill is being sold by feminists -- feminists are always claiming this -- as "destigmatizing" menstruation.
Who is stigmatizing menstruation? It's silly. But feminists are always fantasizing ways in which they are being oppressed for their sex, and menstruation is one of the scenarios they fantasize about the most.
The laws (proposed by the socialists) would also undo the restriction on abortion requiring 16 and 17 year olds to get parental permission, as well as undoing the three-day waiting period, or "period of reflection."
Incidentally, Spain's abortion law allows abortion only during the first 14 weeks or up to 22 weeks only in cases of "severe" fetal abnormalities.
Weird how the American abortion lobby never talks about European abortion laws.
The proposed law would also outlaw... surrogate pregnancy, which would be branded a kind of "violence against women."

This Deadline article gloats that vaccine skeptic Eric Clapton has tested positive for covid... while being written in a deliberately confusing way in order to obscure the facts that:
1, the reason Eric Clapton is a vaccine skeptic is that he developed "severe" side-effects from the covid vaccine when he received it last year
and
2, he contracted covid despite being vaccinated
Read the article; you'll see no acknowledgement that Clapton is, in fact, vaccinated. This word-salad nearly says he's vaccinated, but they edited the key words out:
Clapton has been a prominent opponent of Covid protocols in the UK and the U.S., most notably the lockdowns and business closures enacted during the early days of the global pandemic. Clapton, who claimed last year that he experienced "disastrous" side effects -- his hands and feet, he said, were "frozen, numb or burning, and pretty much useless for two weeks" -- collaborated with singer Van Morrison in 2020 on the anti-lockdown song "Stand and Deliver," which included the lyrics "Do you wanna wear these chains/ Until you're lying in the grave?"


In his own song, "This Has Gotta Stop," Clapton sang " I knew that something was going on wrong/When you started laying down the law/I can't move my hands...This has gotta stop/Enough is enough/I can't take this BS any longer." He subsequently subscribed to a conspiracy theory that vaccination was being encouraged through subliminal hypnosis and "mass psychosis."
Disastrous side effects from what? Deadline won't tell you. It would hurt the "Unvaccinated vax-denier gets covid, ha-ha!" article they're trying to write.
This is an anti-science position, in addition to being another case of a dishonest, anti-journalistic one: Scientists acknowledge that their are rare cases of bad side-effects for most vaccines, including the coronavirus vaccines. But this Deadline propagandist and so many other political propagandists with bylines want to pretend that universally-acknowledged True Science Fact away to make their Orange People Bad political propaganda points.
If you want to say that Clapton is overestimating the chances of a bad side-effect from the vaccine, say so; but you cannot deny that there are bad side-effects.
And you also cannot hide the fact, as this propagandist does, that he was in fact vaccinated in the first place. He didn't start as a vaccine skeptic; he got there the old-fashioned way, after becoming injured by a vaccine. (Or, at least, after suffering a medical set-back which he traces to the vaccine.)
The Party of Science: Abortion Sciences Division.
Ladies and gentlemen: We've found the new Executive Director of the Disinformation Governance Board.
Relative peace?
MSNBC punkass wannabe toughguy turned fake Ukraine Warrior Malcolm Nance has a new look: "Butch Liberal Malcolm" with LaserVision (TM) Goggles.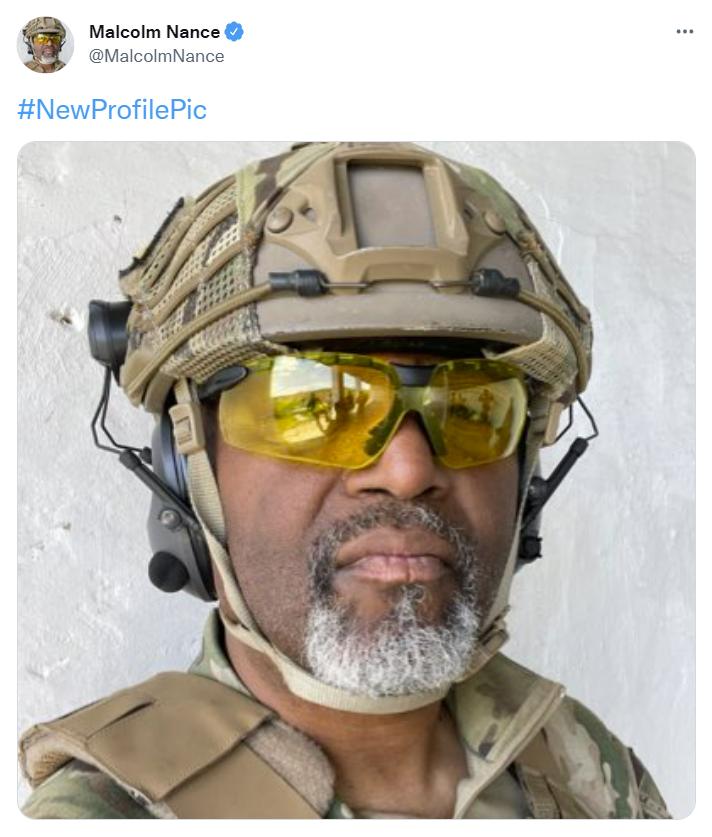 I have a new look, too: "Ghost of Endor" with Battle Damaged Speeder Bike Armor and Kung-Fu Grip.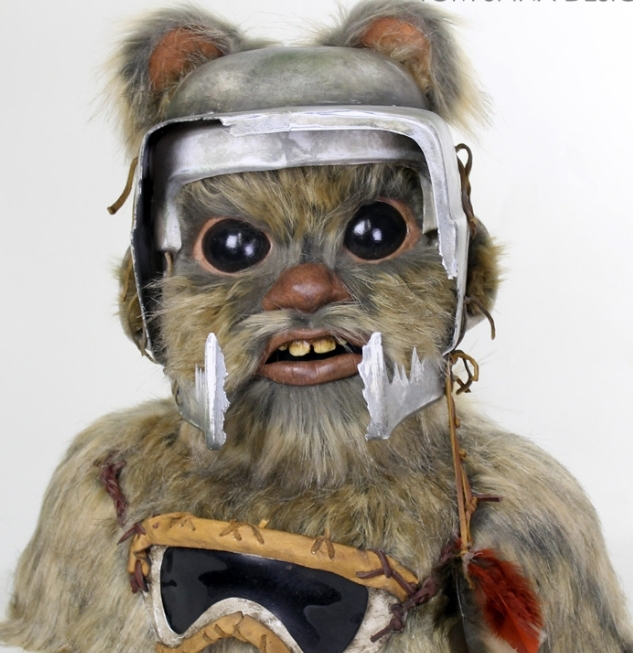 pic from Tom Spina designs, a customed Ewok biker scout for charity.

posted by Ace at
05:31 PM
|
Access Comments