« Daily Tech News 11 May 2022
|
Main
|
Mid-Morning Art Thread »
May 11, 2022
The Morning Report - 5/11/22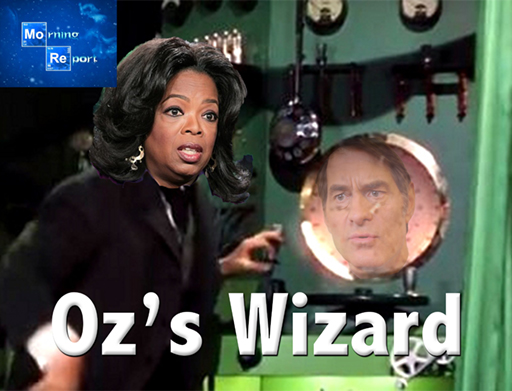 Good morning, kids. Wednesday and there really is nothing new to report in the ongoing story of the leaking of the SCOTUS decision that alludes to the dumping of Roe v. Wade. Violence and calls for violence against the five Justices as well as anyone who is seen to support the decision continued, with Mon Calamari/Groot/Jesse Jackson/sanddab hybrid Lori "light-loafers" Lightfoot being the latest high-profile leftist baying for the blood of God-fearing Americans. That said, I had to laugh at the news that the Bangor, ME home of Maine Pain Susan Collins got tagged with pro-abortion graffiti yesterday. I'd be lying to you, gentle reader, if I didn't say I was rather disappointed she didn't get the Molotov cocktail treatment like up in Madison, WI.
That worthless RINO hag and what she represents is the perfect segue into politics, which is the central theme of today's discourse. On the heels of Trump-endorsed candidates going 55-0 in last week's OH and IN primary elections, yesterday's races in NE and WV saw them go 58-1. The big win for the MAGAns was the bitterly contested WV-2, where Trump-endorsed Alex Mooney defeated RINO candidate David McKinley. A key factor was McKinley's support for the trillion dollar infrastructure boondoggle which Mooney has consistently ripped. While Joe Manchin is lauded for his standing in the way of Build Bolshevism Bigger and not nixing the filibuster, he nevertheless is a Democrat and a swamp creature, and so threw his support behind McKinley.
Yet, a MAGA sweep and perfect record was denied in Nebraska, where businessman Charlie Herbster lost in a three-way race to Jim Pillen, a hog farmer and University of Nebraska regent. That said, Pillen did back and vote for Trump in both '16 an '20 so there is that. Speaking of l'homme orange qui mauvais just what does this impressive tally indicate going forward? I was going to assume that all of these candidates are rock-solid conservative and will fight to move the MAGA agenda forward. But you have to wonder about that considering the track record of Trump's highest-level endorsement and possibly a potentially huge blown opportunity.
Pennsylvania Senate candidate Mehmet Oz released a video to shore up his pro-gun claims, and the video showed him holding his thumb behind the slide of a Glock handgun while he fired it.

Numerous outcomes are possible when someone fires a semiautomatic handgun while holding their thumb behind its slide, and nearly all of them are painful. . .

. . . Some of the viewers who commented on Oz's video on YouTube also noted that he fired his shotgun left-handed but shot the Glock right-handed.

One viewer commented, "The fake Hollywood Doctor is trying way too hard. The cheesy country music is one thing; but my favorite part part is him shooting the shotgun lefty and the pistols righty."

Another wrote, "When you've never held a gun before."

An AR-15 makes a cameo in Oz's gun video, and a viewer noted, "Shotgun: Lefty, Pistol: Righty, Rifle: Righty, Fingernails: Manicured" . . .

. . . He also focused on red flag laws on his television show in September 2019, where he discussed red flag "signs" that he said should trigger using such a law against a gun owner.

He said that red flag signs could be seen by "a co-worker, a relative, an ex-spouse or a spouse, a neighbor, even a friend."During interaction with his studio audience, Dr. Oz stressed his belief in the importance of the ability to remain "anonymous" for people who report someone under red flag laws.
I know I said that we were skipping abortion for the day, but I lied.


[Dr. Mehmet Oz's] campaign says he has always been pro-life, but a newly uncovered interview casts doubt on this claim, according to a new Daily Wire report.

The Daily Wire pointed to a 2008 interview with Oz at the National Review of Medicine. Oz told the Canadian medical newspaper that he was not "socially conservative" and did not believe the government should create "obstacles" to abortion.

"I have a very firm belief in individual rights. I don't like the government telling me what to do and I believe that people should have free will to pursue their dreams," Oz said at the time.
While the gun video is up there with John Kerry's 2004 laugh-out-loud transparent phoniness of "where 'kin ah git's me a huntin' license?," Oz's flip flopping on abortion is an absolute red flag, especially right now. Oz's defenders have made the argument that Trump himself was a liberal New York Democrat and look how he turned out. That is certainly true, but for me, it's Oz's close association with Oprah Winfrey, the woman who more than anyone foisted Barack Obama on us and more than likely is as racialist as Fat Albert Speer Whoopi, but just conceals it better. All things being equal, if Oz was running only against the RINO squish Dave McCormick, I'd bemoan the fact that we couldn't find a candidate like Kathy Barnette and advise holding your nose and taking a chance on Oz.
Wikipedia, now a highly politicized propaganda outlet, apparently wants Dr. Oz to win the Pennsylvania Republican Senate nomination. That is the logical conclusion from their decision to delete an existing article on Kathy Barnette, who has surged into second place, only 1.3% (i.e., within the margin of error) behind Dr. Mehmet Oz in the latest Trafalgar Group poll . . .

. . . As of this writing, the only mention of Kathy Barnette is in an article on the Republican primary. . . So, why the hostility to a candidate who is close enough to win the election? The Ace of Spades explains:

. . ."Barnette's apparent rise is surprising just because of the lack of notoriety or resources compared to some of the other candidates in that race," said Brian Nutt, a Pennsylvania-based Republican strategist who is not working for a candidate in the contest.

Barnette has a purist's zeal, a compelling life story, and the ability to tell it to Republican grassroots voters. And, according to Republican strategists and officials across the state, Barnette is likely benefiting from a smashmouth primary that features Oz and McCormick going nuclear on each other on TV. GOP voters have been inundated with attack ads slamming Oz as a "RINO" and McCormick as a stooge for China, leading some to look for a third option. . .

Ace adds:

I'm not sure that an "Ultra-MAGA" type is the right fit for Pennsylvania, but this is probably the right time to gamble, given that the alternatives are poor. The rule that we should vote for "the most conservative candidate who can win" presupposes that we are voting for a conservative in the first place, after all. I don't know that McCormick or Oz satisfy that prerequisite. There is simply no point electing yet another Establishment liberal to the Senate. They are Democrats in all but name.

I am more interested in retaining the seat than Ace is. It makes a great deal of difference which party controls the Senate. They choose the committee chairs and the chairs set the agenda for hearings, and we need a lotof hearings on the nefarious activities of the Biden [junta]. Start with Nina Jankowicz and her Ministry of Truth.

Still this thumb on the scale by Wikipedia is disgusting.
First of all, kudos to Thomas Lifson for quoting the head Ewok. Second and more importantly, WTF is that last paragraph, Thomas? "Retaining the seat?" Do you not remember when we had both chambers of Congress and the White House - the Trump White House - from 2017-2019? What Obama- and Clinton-era travesties did the GOP lead the way in rolling back? Hello, McCain's thumb down? What Trump agenda legislation did the GOP ram through non-stop? Virtually everything that caused the economy and our national prestige to surge like never before was done singlehandedly via executive order.
Do you really think that McCormack or Oz are going to do all those things you say are necessary to check this evil Junta if they manage to beat the cheat in the Keystone state? If anything, they'll eagerly bend over and help shove America over the cliff. While Kathy Barnette is for sure an unknown quantity, her story and background are compelling. And for sure she is 100% pro-2A and anti-abortion. Very disappointed that you do not see this, Mr. Lifson. But I digress.
And that brings me to Donald Trump and 2024. But let's stick with next November for the moment. Whatever going 113-1 in two weeks worth of primary races means personally for Trump, the salient point is what it means for the MAGA agenda and stopping the unprecedented catastrophe of the past 16 months. Longer than that if you include the past 60-plus years of societal rot. Trump's calculus in backing Oz is perhaps understandable. But Barnette's conservative bona fides should have been given more consideration; the agenda should have had more weight than just celebrity/name recognition. And though I loathe identity politics, the fact that she's black and a woman doesn't hurt and might attract disaffected black Dems.
Now that Kathy Barnette is surging and has an actual shot to beat Oz, and now that more of Oz's background is coming to light, Trump has got to swallow his pride, pull his endorsement and back Barnette. Can I guarantee Barnette is going to be another Ron DeSantis or Winsome Sears? No. But the odds of Oz being another Susan Collins, or worse, Mitt Romney, almost approaches even money.
As for 2024, from what I have read, it appears that Ron Desantis is not going to run, which leaves the nomination in theory Trump's for the taking. GOP/Deep State sabotage notwithstanding. Two years is both an eternity and just around the corner in politics, so if that situation changes, I would prefer Trump to remain a kingmaker, influencer and the voice of the MAGA/America First movement. Either way, though, and as much as I will always love Trump for what he has done, his Achilles heel has been in the personnel department. He has had some great ones - like General Mike Flynn who the Junta is still targeting for termination - and for sure he has had some real horrendous ones.
Right now, Oz is a dog and Kathy Barnette has the potential to be a champ. The Pennsy primary is just six days away. Tick tock.
The End of America: 100 Days That Shook the World available here.


NOTE: The opinions expressed in the links may or may not reflect my own. I include them because of their relevance to the discussion of a particular issue.
ALSO: The Morning Report is cross-posted at CutJibNewsletter.com if you want to continue the conversation all day.
Follow us on Twitter: @CutJibNews
Follow us on Instagram: @Cutjibnewsletter

posted by J.J. Sefton at
07:11 AM
|
Access Comments